ASUS has a long line of ZenFone smartphones. The ZenFone Max stands out from the rest in a different way. It's not that it's more high-end, or more budget-friendly. it's different because the ZenFone Max has a massive battery. It's basically a smartphone with a power bank. Or a power bank that happens to be a smartphone.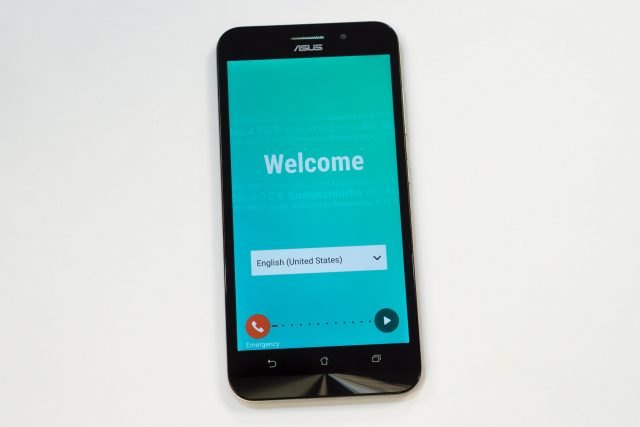 The ZenFone Max's 5000 mAh battery capacity is certainly quite outstanding. ASUS says you can get up to 32.5 hours of web surfing and 38 days of standby time.
The huge battery does mean that the ZenFone Max cannot be amongst the slimmest smartphone out there, but at 10.6 mm in thickness, it's still reasonably-sized, and you'd be hard pressed to find any 5000 mAh power bank that matches its size. It's quite apt to refer to it as a power bank because the ZenFone Max can actually be used to charge other devices!
Beyond the outstanding battery capacity, the ZenFone Max is a pretty much mid-tier, at best, Android smartphone. I don't mean that in a bad way, because the ZenFone Max is overall a pretty decent smartphone. It has a 5.5-inch IPS display with 720×1280 resolution, a 13 MP main camera with dual-tone flash and 0.03 second laser auto-focus, a 5 MP front camera, Snapdragon 410 processor with 2 GB of RAM, LTE support, Wi-Fi, and GPS.
Where it might perhaps fall a little short is the lack of 5 GHz Wi-Fi band. The internal flash storage is limited to just 16 GB, but you do get microSD expansion slot with support of up to 64 GB storage capacity. You also get Dual SIM support at the same time, i.e., you don't have to sacrifice the microSD slot to use two SIM cards. The second SIM slot does not support 4G though. For some people, these are hardly show stoppers.
The ZenFone Max hasn't hopped on to the USB Type-C bandwagon. This could either be a good thing or bad thing, depending on how you feel about Type-C.
The ZenFone Max sells for S$249, which makes it really budget-friendly. I'll be back with a more detailed review after I've had some time to play with this phone!