TV streaming devices have become really popular in the last couple of years, particularly with the falling prices. Google launched their original first generation Chromecast in 2013 for just US$35. The 2nd generation Chromecast, which I'm reviewing here,  launched in September the following year, together with an audio-only Chromecast Audio. Both sold for US$35 too.
It's 2017 now, of course, and while it seem odd still be talking about a 2015 gadget, it's actually still a pretty good buy. Google didn't sit around with no upgrades since 2015, of course. They did launch the Chromecast Ultra in November 2016, but it sells for almost double the price. The main difference with the Chromecast Ultra is that it supports 4K video, while the Chromecast 2 is only 1080p capable. Many people are still stuck with a 1080p TV, so the upgrade isn't really that important.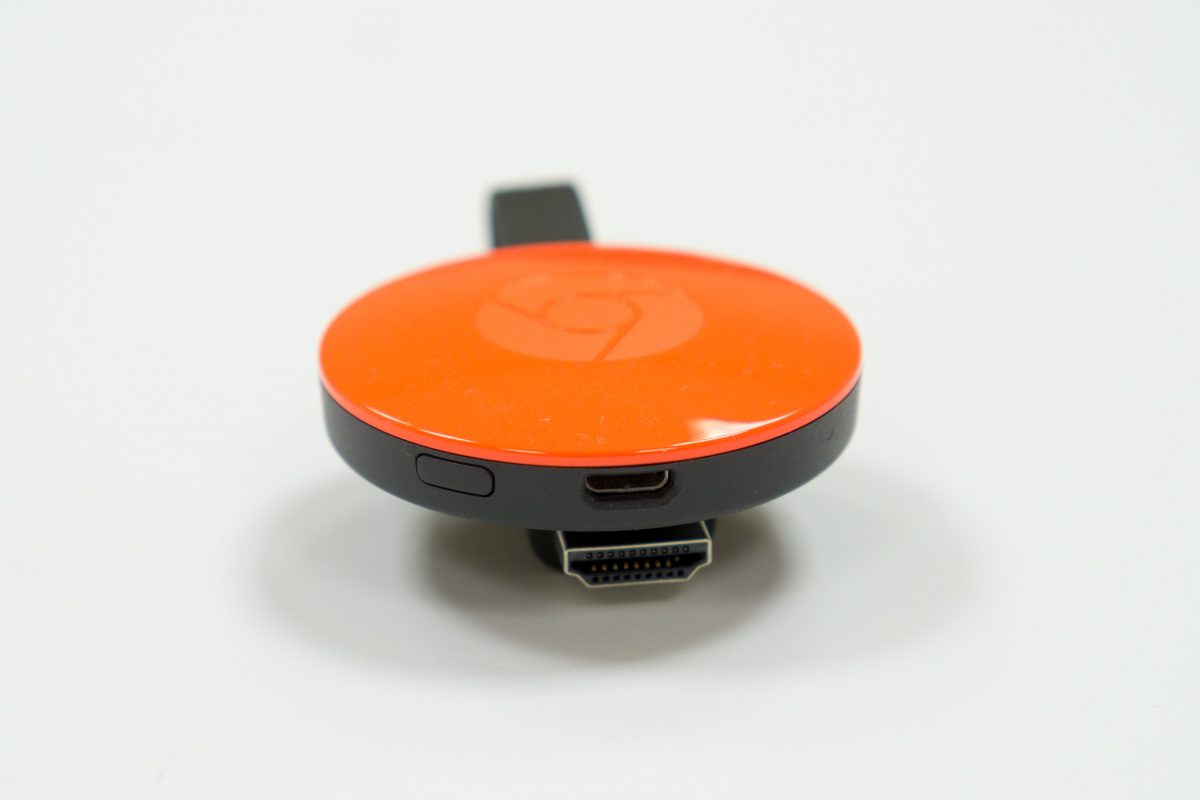 The Chromecast 2, like both the one before and the one after it, is basically a diminutive HDMI dongle that you plug into your TV's HDMI port. It has a magnet under it so you can magnetically attach it on the back of your TV, or just leave it dangling from the HDMI port.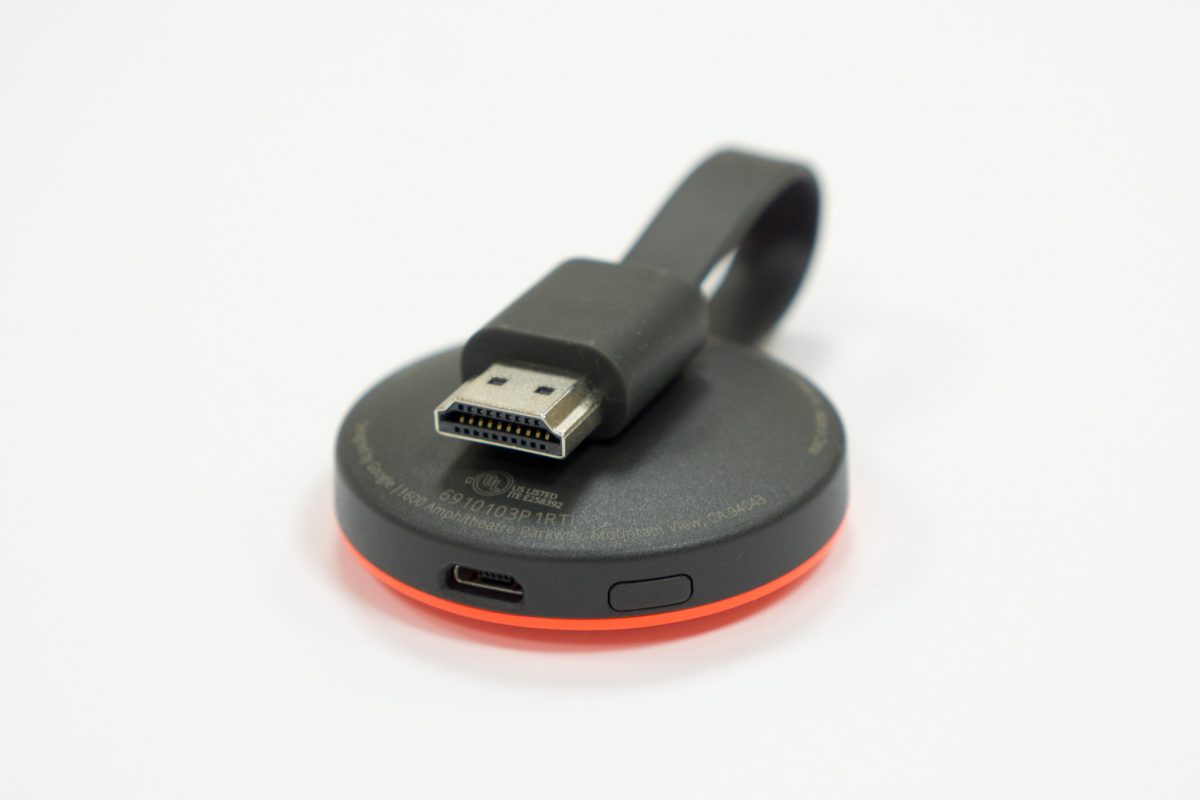 That the HDMI port is now attached via a short length of cable is a significant improvement from the first generation Chromecast. You see, with the original Chromecast, the HDMI port is fixed on the body of the dongle. While it isn't exactly clunky, it's possible that the position of the HDMI port on some TVs, and perhaps in combination with how you position the TV with respect to the wall or other furniture, might not leave sufficient space to plug in the dongle. The Chromecast 2's cable makes for much easier and more flexible attachment and positioning.
The main body of the Chromecast 2 is a roundish chassis, about 51 mm diameter and 14 mm thick. It's available in a couple of colours, though since it's likely to be hidden behind your TV, the colours don't really matter. But if it matters to you, there's black, red and yellow.e
The dongle is powered by Micro-USB. You can either attach it to your TV's USB port, if it has one, or use the USB power adapter supplied with the Chromecast 2. Google supplies the USB cable too. Everything is compact enough so you can bring them around with you when travelling.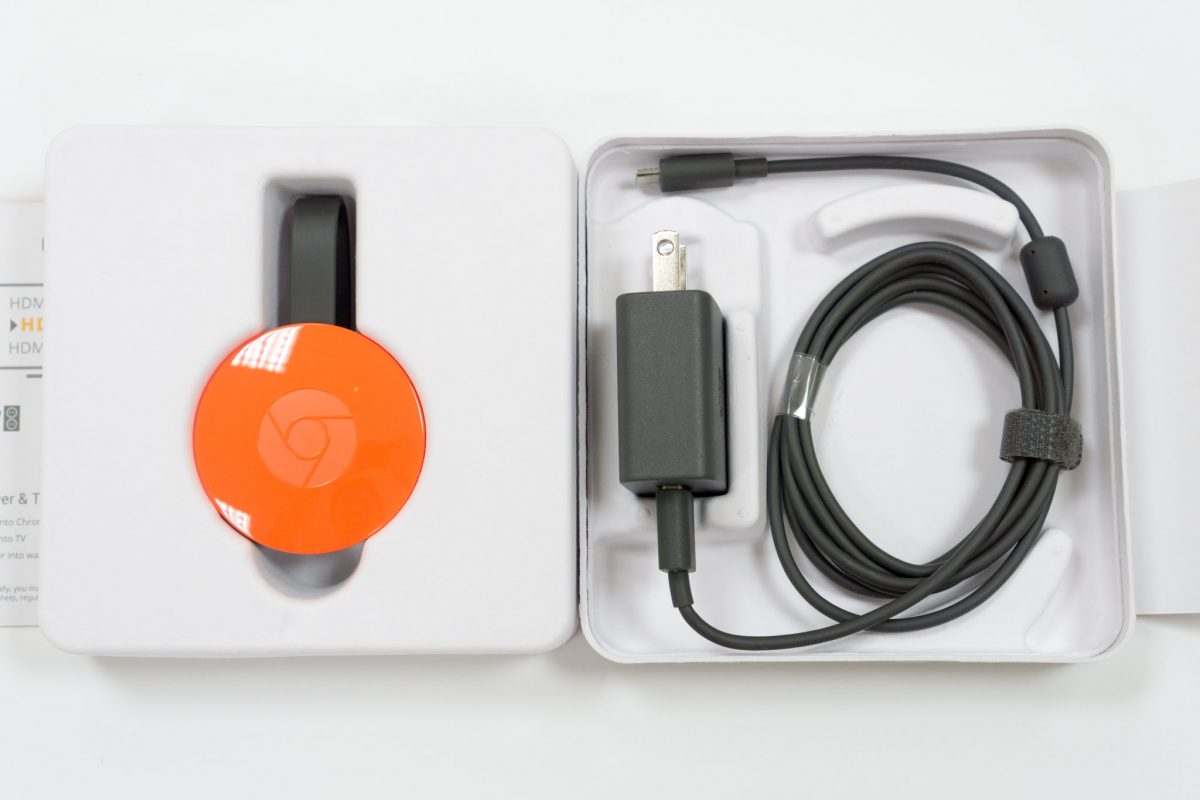 Setting up the Chromecast 2 is easy. Just turn on the power, turn on your TV, and follow the on-screen instructions. You'll basically need to get the Google Home app through the Google Play Store or the iOS App Store.
To setup, the Google Home will temporarily connect to the Chromecast 2's Wi-Fi, then configure it to use your actual home Wi-Fi network.
Once everything is up and running, whenever your phone is on the home network (or the one that the Chromecast 2 is using), you can "cast" stuff to the Chromecast. There are several sources for casting:
Cast-enabled mobile and web apps: This includes apps like YouTube, Netflix and HBO Now. You can also get our local MediaCorp's Toggle app. (Yeah, you don't need your usual TV set-top box anymore!) In this mode, your smartphone controls the streaming, but the Chromecast 2 itself streams the data directly from the Internet without going through your smartphone.
Content can also be mirrored from a tab of the Chrome browser. This works with either mobile Chrome or the desktop version of Chrome. Streaming data in this case comes from the Chrome browser itself that is being mirrored.
Desktop casting. On both Mac and Windows, the Chrome browser can also cast your entire desktop, so basically, you are mirroring the display from your computer.
The Chromecast 2 just works beautifully, no fuss, no complex setup.
In fact, it was designed to be so easy to use, even for guests in your home, that I was a little confused by the way it handles casting from devices your family and friends might bring. With the Chromecast 2, anyone on your home network basically has access to cast anything at any time. So, perhaps it is easier to think of these cast-capable devices on your home network as simply traditional remote controls. If you are watching one content, anyone can just use their smartphone to take over your TV and cast another content, not different from how perhaps you might already be fighting with family members for control of your TV.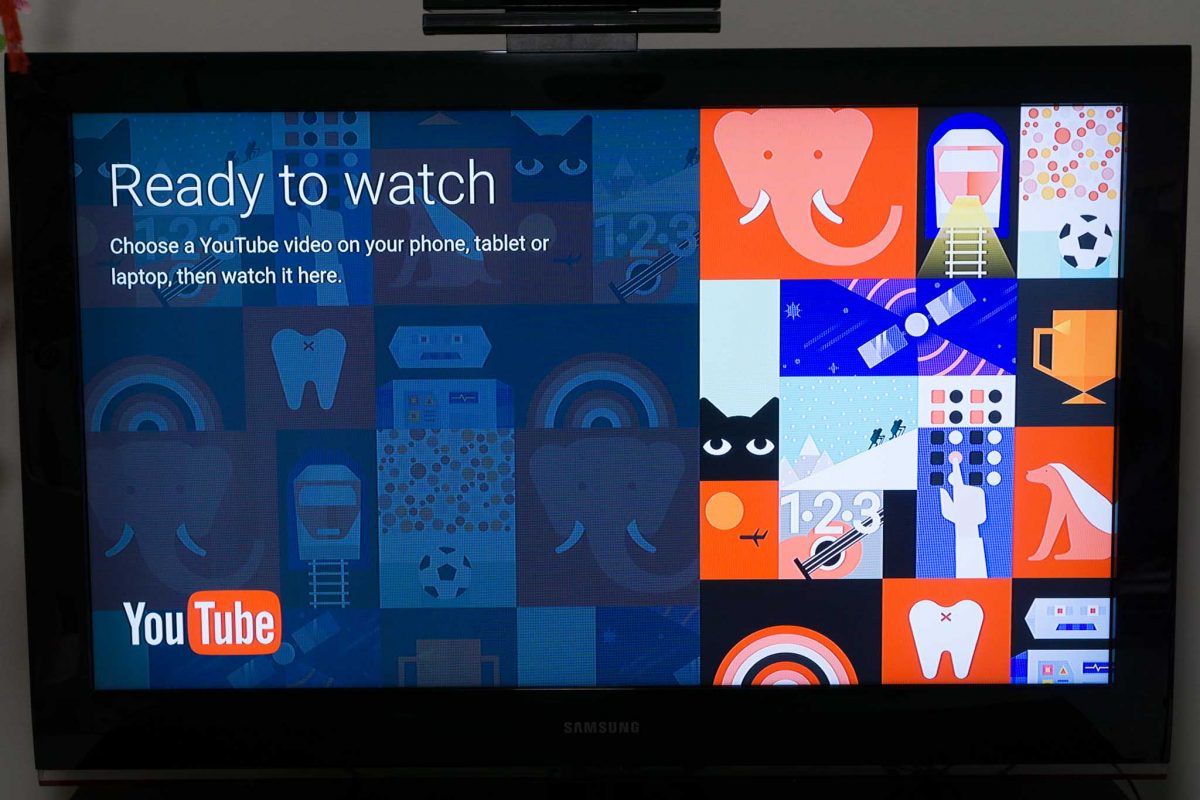 What "guest mode" means is for giving Chromecast 2 access to guests who are not on your home network, or the network that your Chromecast 2 is using. So if you have guests, and you don't want them to use your Wi-Fi, their cast-capable smartphone can still discover Chromecast 2 nearby, and pair with it using ultrasonic sounds emitted from the TV speakers, or by entering a PIN code displayed on the TV.
The Chromecast 2 supports dual-band 802.11ac Wi-Fi. This is more than sufficient, particularly since it only supports 1080p HD video.
In terms of performance, the Chromecast 2 is great. There's very little lag with the controls, and the UI is fluid. Of course, when you're doing things like mirroring your desktop screen, remember that it's running over a Wi-Fi network, don't expect your TV to work like a direct attached connection to your computer.
The Google Chromecast 2 retails for US$35, though there's a current promotion for US$30, from the US Google Store. You can also buy the Chromecast 2 in Singapore through the Google's official channel on Lazada at S$65. Buying from Lazada gets you the correct UK 3-pin plug on the USB power adapter.
Conclusion
The Google Chromecast 2 is one of the most affordable TV streaming gadget.
Pros:
Compact, practical, design
Easy to setup and use
Good Wi-Fi support
Cons:
Nothing much has changed since the original Chromecast
I would have liked to add that 4K would have been nice to expect, but of course, Google has the Chromecast Ultra for that.