Adobe last month made a concerted effort to push users to the cloud. I'm not exactly an old-time user, but I can sense all that resistance from like-minded users. The old Lightroom was fine. No, there were some improvements needed, definitely, but I think we just rather stay put in a version of Lightroom we were already familiar with.
So Adobe tried to make us feel a bit "old" but renaming our preferred version of Lightroom CC to Lightroom Classic CC. One of the promised new features about the new Lightroom Classic CC was about it being faster under the hood. In particular, Adobe mentioned about moving between Library and Develop modules, among others. Oddly enough I didn't quite feel that improvement.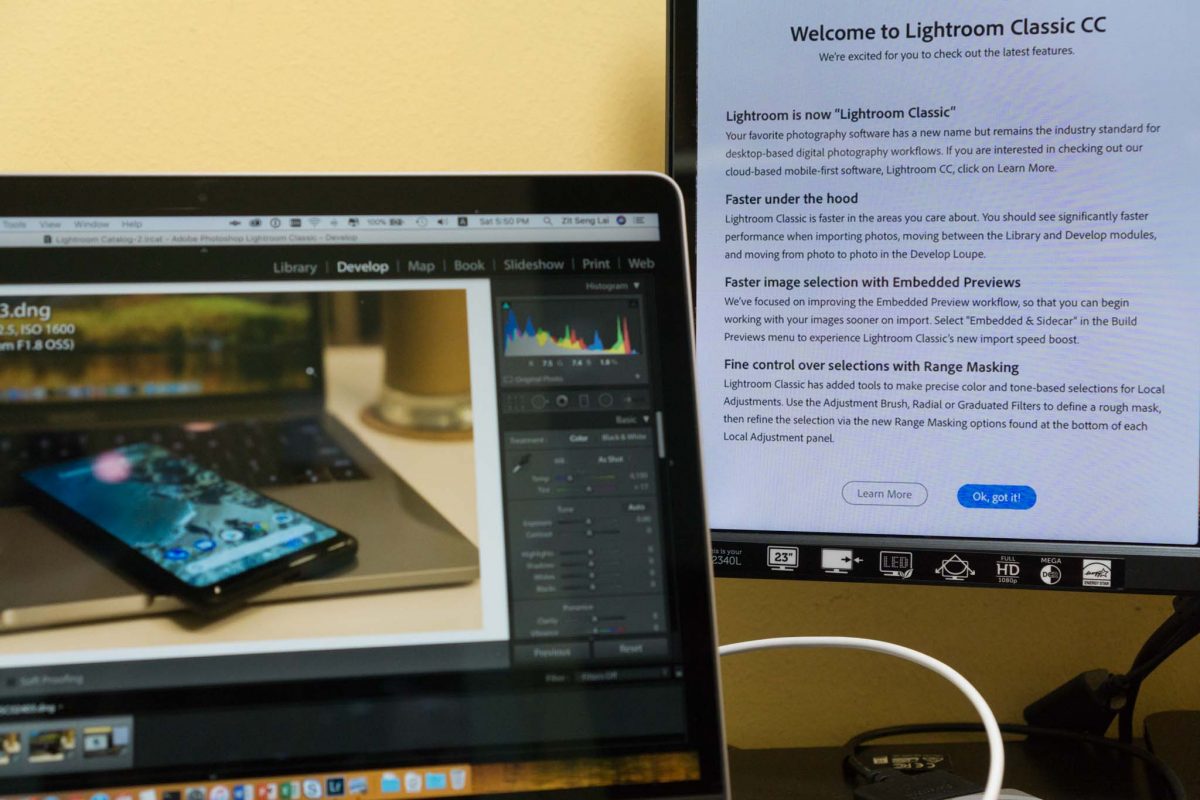 However, finally, I think that has happened from version 7.0.1. It's now actually a much quicker transition between Library photo view and the Develop module. This has been bothering me greatly, that a simple view-change like this would so slow as to kill the experience. That's now much improved, so I think any needed adjustments in the Develop module would feel much less like a horrible chore than before.
I seriously wonder why this wasn't something addressed much, much earlier.
Adobe, no thanks for the cloud-based mobile-first software, I'm happy with Lightroom Classic CC. I'm very apprehensive about where your next cloud step is going to take us.