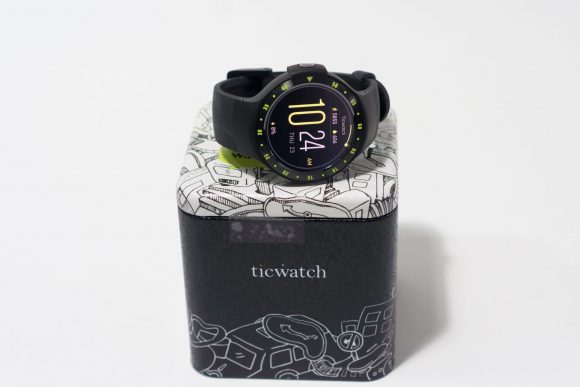 Like many of their fans, I was upset with Pebble's demise. It was tough finding a replacement for the Pebble and Pebble Time I had worn. Then, Mobvoi came along with their second Kickstarter campaign. Their new Ticwatch smartwatches were very affordable, yet capable, Android Wear devices. Would they be any good? I have the Ticwatch S here for review.
In a nutshell, the Ticwatch S is a well-built, completely functional, Android Wear smartwatch. It's not luxurious. Its casual, sporty, appearance may not sit well for dress-up events, but otherwise it works well for any other occasion.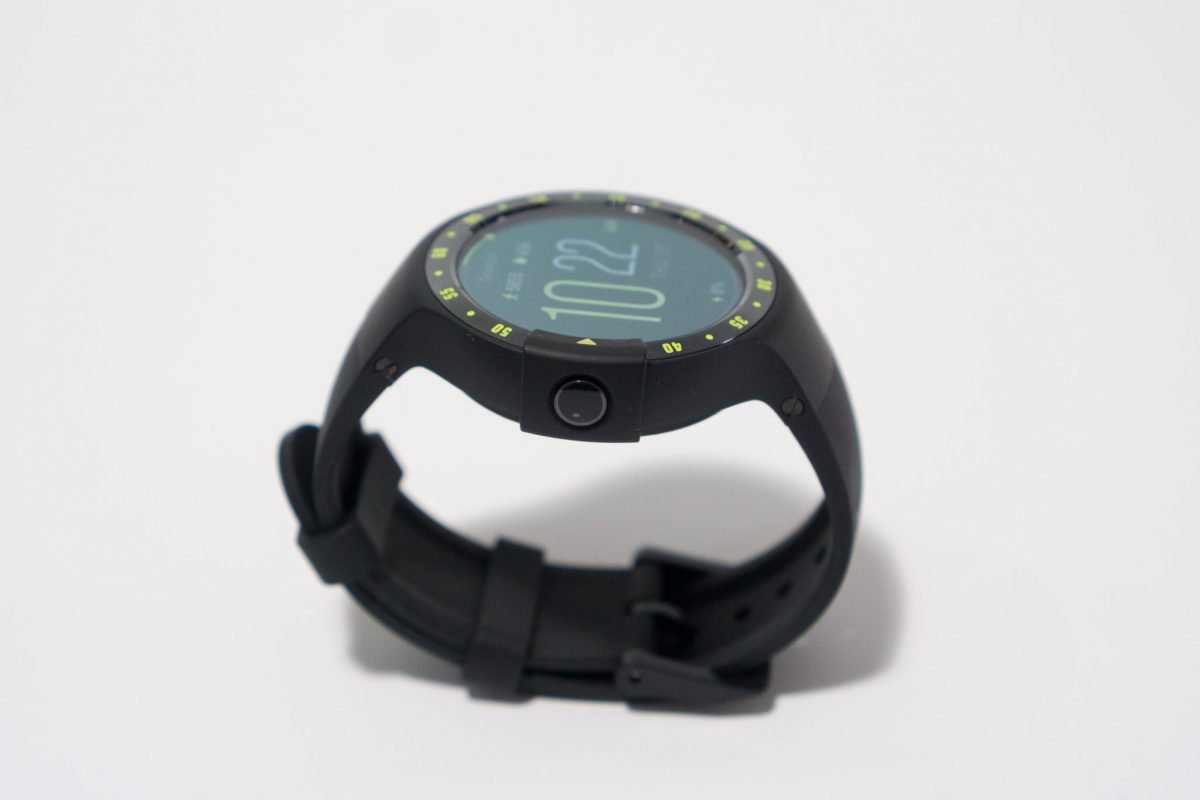 Ticwatch comes from Mobvoi, a relatively unknown company. Apart from two Kickstarter campaigns, both for smartwatches, they have also launched another smartwatch product on their own prior to that, as well as other products later. For their latest Kickstarter campaign, they have two smartwatch variants: Ticwatch S and Ticwatch E (also referred to as Ticwatch Sport and Ticwatch Express respectively). These are their first devices to run Android Wear.
The Ticwatch S is the slightly higher-priced variant of the two otherwise very similar Ticwatch models. They both have pretty much all the major capabilities you'd ask for in a smartwatch. The watch has an OLED display with capacitive multitouch, optical heart rate sensor, Wi-Fi, Bluetooth, built-in GPS, speaker, microphone, and IP67 water-resistance. The notable features missing, NFC and cellular radio, are nice extras to have, but most of us can probably accept the compromise.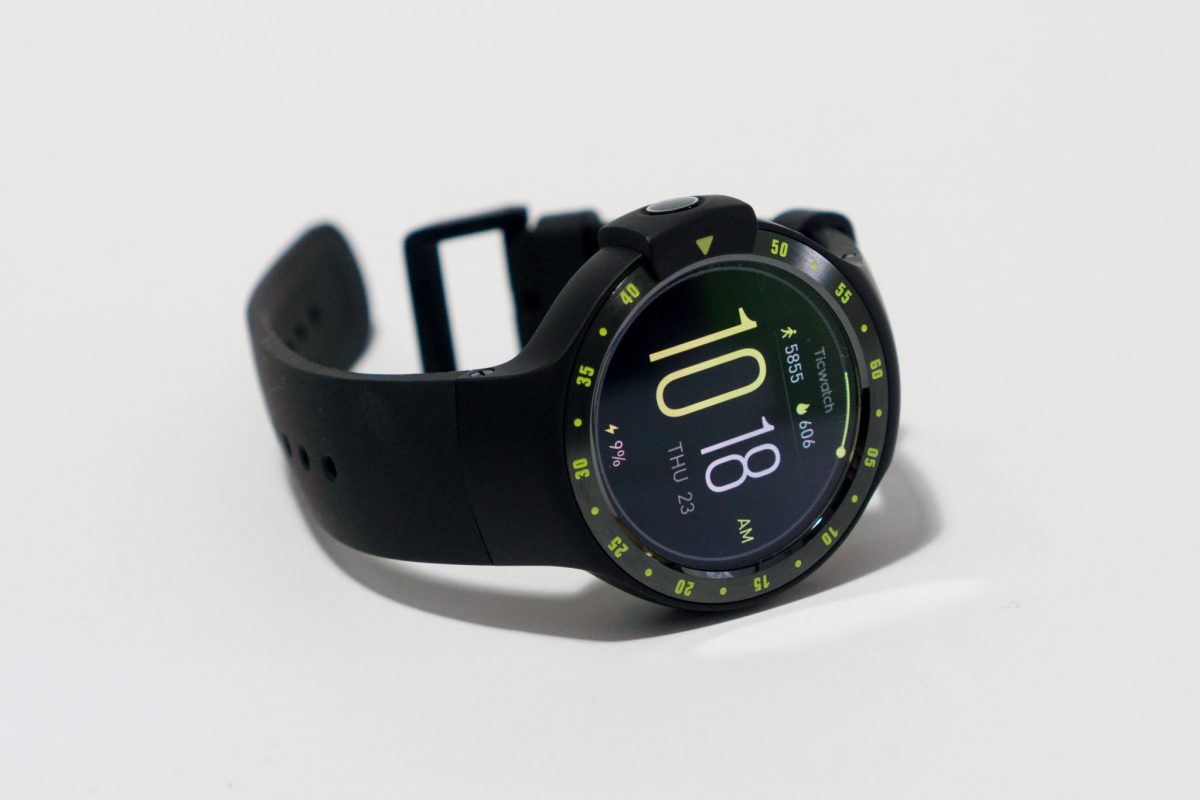 The Ticwatch S is mostly made out of plastic, with a body measuring 45 mm in diameter, 13 mm thick, and weighing a very light 45.5 grams. The actual watch display is a 1.4-inch OLED panel with 400×400 resolution, or about 287 DPI pixel density, and supports capacitive multitouch This is a full-round display, without any flat-tyre that you'd see in older Android Wear designs. The display glass is just labelled as "anti-scratch glass", so presumably it's not any Corning Gorilla Glass.
For connectivity, the Ticwatch S supports Bluetooth 4.1 Low Energy, 802.11 b/g/n Wi-Fi, and positioning with GPS (plus A-GPS), Glonass, and Beidou.
There's an optical heart rate sensor under the watch. You can also see four contact pins used for charging with a proprietary dock. The Ticwatch S also includes a proximity sennsor, accelerometer, gyroscope, and e-compass. It will count your steps all day, as well as track your various fitness activities.
Mobvoi chose to use a MediaTek MT2601 processor to reduce cost. This is a dual-core processor that runs at 1.2 GHz, and the watch has 512 MB of RAM and 4 GB of flash storage. I've found the watch to be responsive, the user interface is smooth, and most importantly, that the user experience on the Ticwatch S is not affected.
The battery is rated to last 48 hours. I don't expect to believe that entirely, since it will certainly depend on your individual usage. For me, the Ticwatch S will definitely last more than 24 hours, perhaps about 30 hours, with Bluetooth on, no Wi-Fi, reading and responding to notifications from time to time, and basically just casual use of the watch. This is without the Always-On display. With the Always-On display turned on, I will get through a long day out, but the battery won't last 24 hours. I am quite satisfied with the battery's performance.
Fitness activities, however, drain the batteries really quickly. When going on a run with built-in GPS on, heart rate monitoring on, and Bluetooth music on, a fully-charged battery will die out in under four hours. This should suffice for most fitness activities, just don't go run marathons with this watch.
Although you shouldn't, officially, bring the Ticwatch S for a swim, its IP67 water and dust resistance rating means that you shouldn't have to worry about washing and bathing with the device.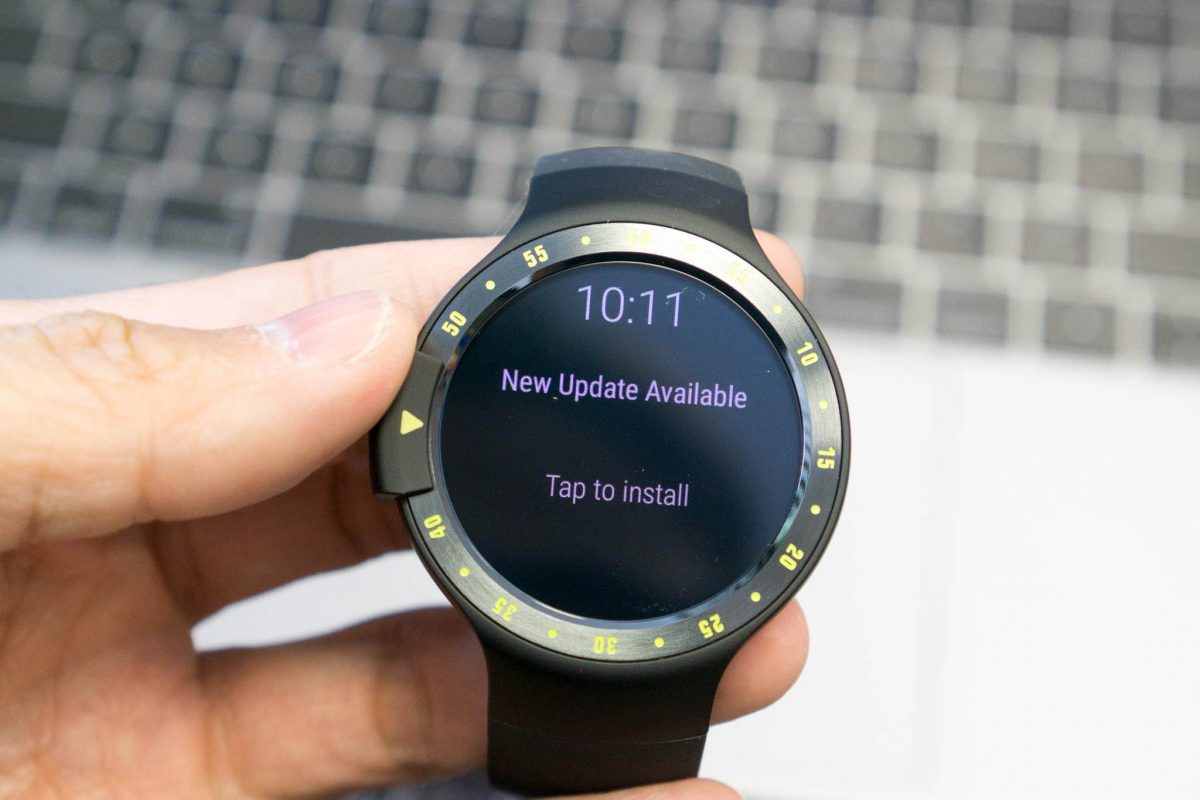 The Ticwatch S arrived with Android Wear 2.0. It was quickly updated to 2.5, then 2.6. Mobvoi's earlier smartwatches ran their proprietary Ticwear OS, and thankfully their switch to Android Wear with the new Ticwatch models means brings about the benefits of the huge ecosystem surrounding Android Wear. If you're already familiar with Android Wear, there not much more to say. The Ticwatch S runs Android Wear, so anything that Android Wear can do, or cannot do, that applies to this smartwatch too. iOS users, in particular, may find that some functions of Android Wear don't work with their iPhone (or iPad), though they may be supported when the Ticwatch S is paired with an Android smartphone.
While there are plenty of fitness app offerings on Android Wear, including Google's own Fit, Mobvoi still offers their own suite of of health and fitness apps.
The main difference between the Ticwatch S, and the cheaper Ticwatch Express, is that the former has its GPS antenna built into the watch strap. As a result, the Ticwatch S has a fixed watch strap, but you get built-in GPS that is more accurate. The Ticwatch E, on the other hand, has the GPS antenna inside the watch case. The good thing is that you get the chance to change watch straps. The Ticwatch Express' size is also slightly different, measuring a little smaller 44 mm in diameter but thicker 13.55 mm, and weighing slightly a slightly lighter 41.5 grams
I must commend Mobvoi on the very nicely designed metal box used to pack the Ticwatch S. It's unique and attractive.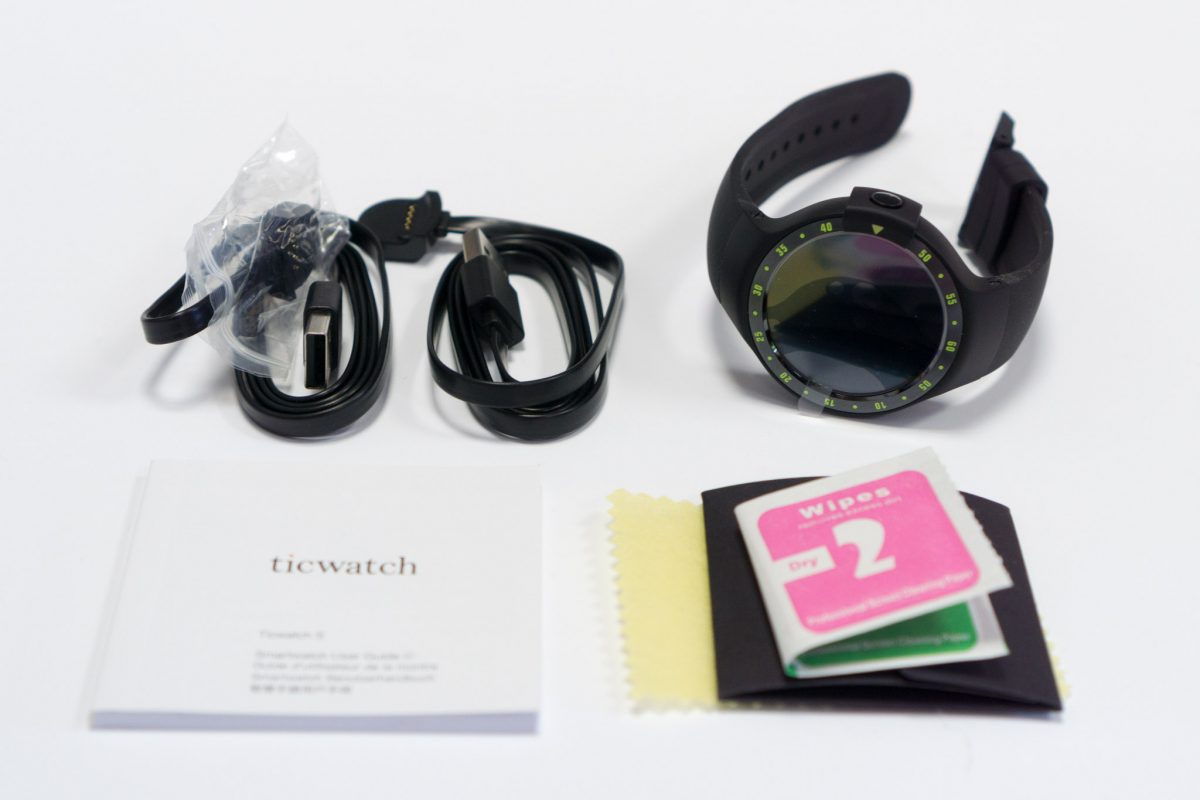 You get just one charging dock when you buy the Ticwatch S now. Kickstarter backers, however, get two charging docks and one screen protector. The second charging dock really comes in handy, and you can still buy that as an add-on for US$19.99.
The Ticwatch S retails at US$199.99, and the Ticwatch E retails at US$159.99. You'll often find them discounted, like here on Amazon at US$159.99 for the Ticwatch S (affiliate link), or US$127.99 for the Ticwatch E (affiliate link). There are three colour options: Knight (black), Aurora (lime green), and Glacier (white).
Conclusion
The Ticwatch S is a well-built, very capable, and completely functional Android Wear smartwatch.
Pros:
Well-built
Runs Android Wear, now at version 2.6
Cons: