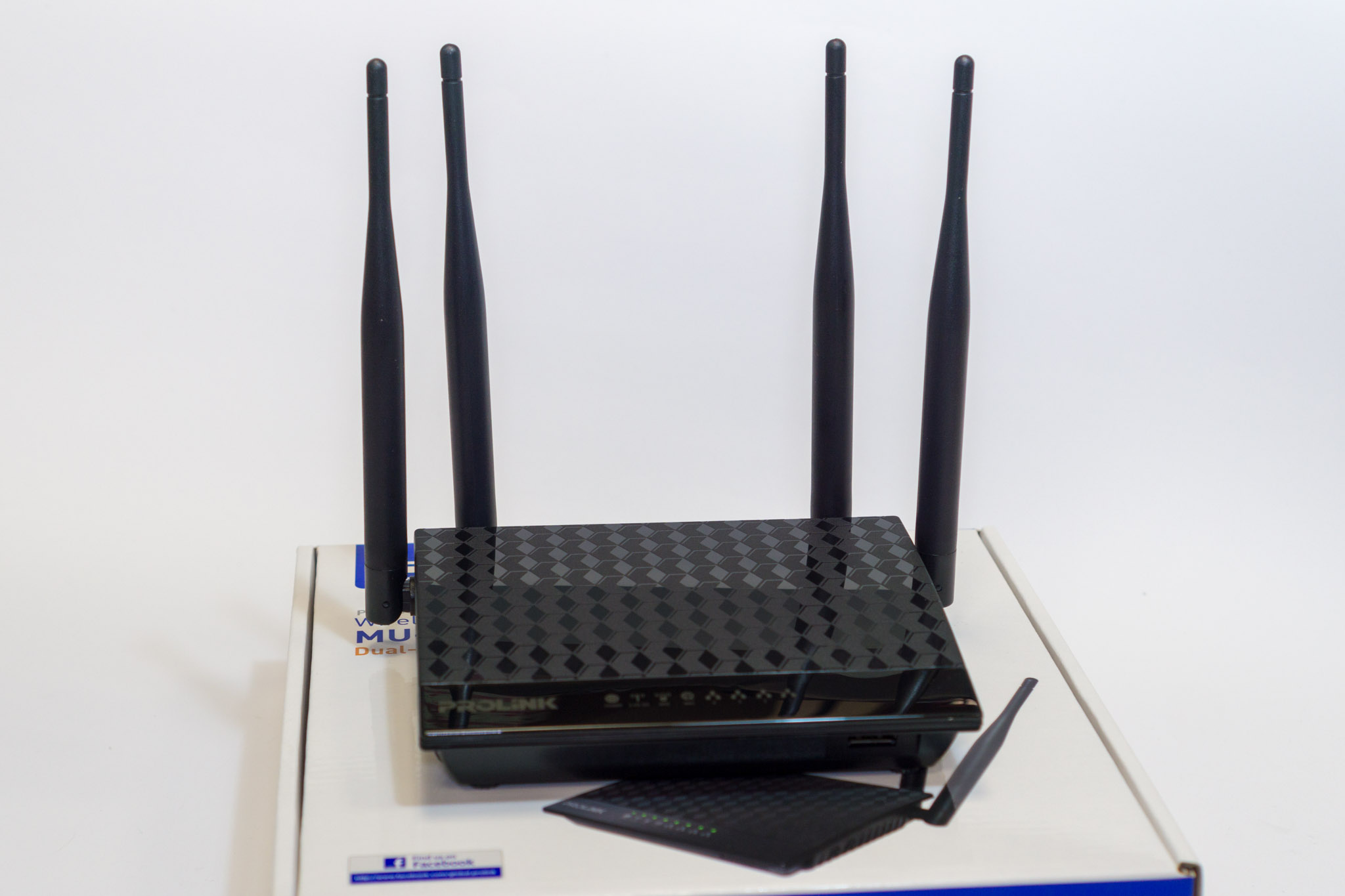 PROLiNK launched their new PRC3801 Wireless AC1200 MU-MIMO Dual-Band Gigabit router in October last year. It doesn't seem terribly interesting to still be talking about AC1200 now, or even back in 2017, but PROLiNK thinks their PRC3801 has some unique features that appeal to some users, particularly prosumers or those with more complex network requirements. I think they may be right.
At first glance, of the product itself or of the technical specifications, it seems like the PROLiNK PRC3801 is quite an ordinary Wi-Fi broadband router. That is mostly true, except for one particular feature that caught my attention: Multi-SSID support. I'll get to that in a bit, but for now, let's just talk about other PRC3801 features first.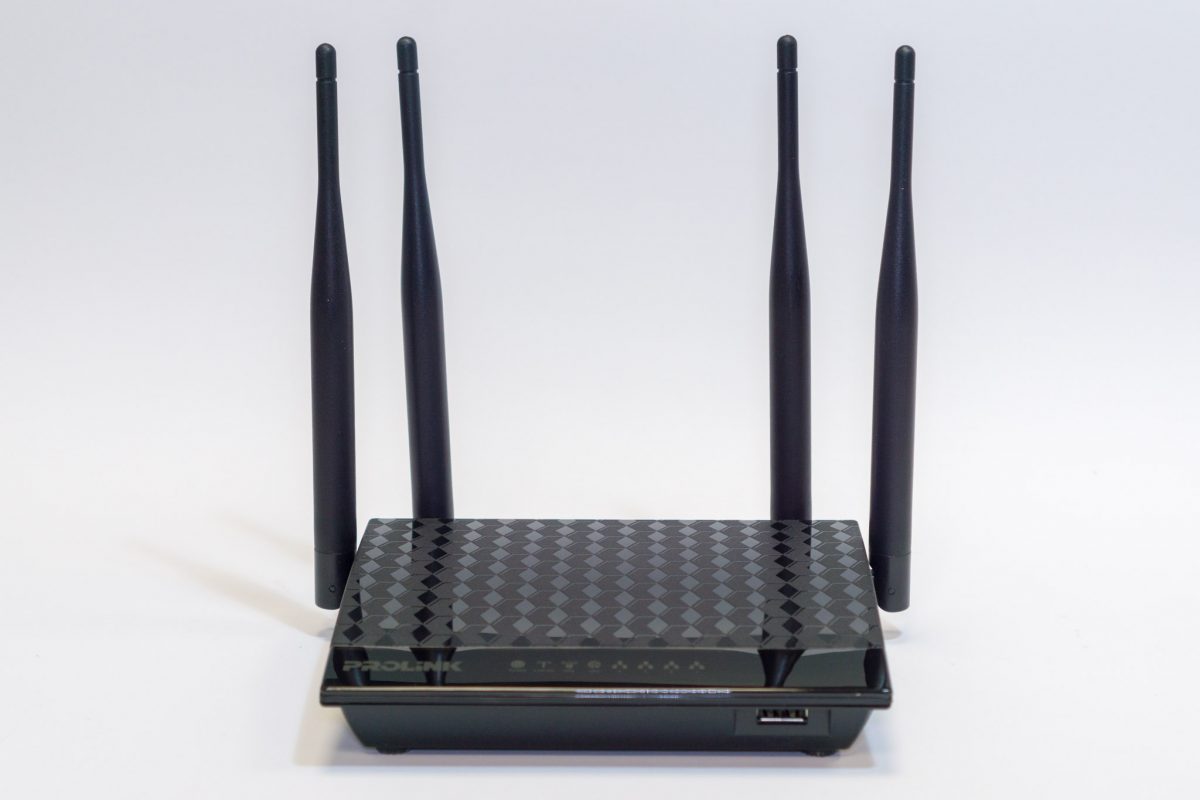 The PROLiNK PRC3801 looks like a pretty generic Wi-Fi broadband router, except for four large external antennas. After years of built-in antenna designs in many router products, it seems external antennas are getting popular again. They are certainly more functional, providing greater and better Wi-Fi signal coverage, though at the expense of looking good. The PROLiNK PRC3801 uses 5 dBi high-gain antennas, ensuring that you get superior coverage, perhaps good enough so you don't need to invest in a mesh Wi-FI system. Beamforming technology, a requirement of 802.11ac specifications, also comes in to improve signal reception and reduce interference.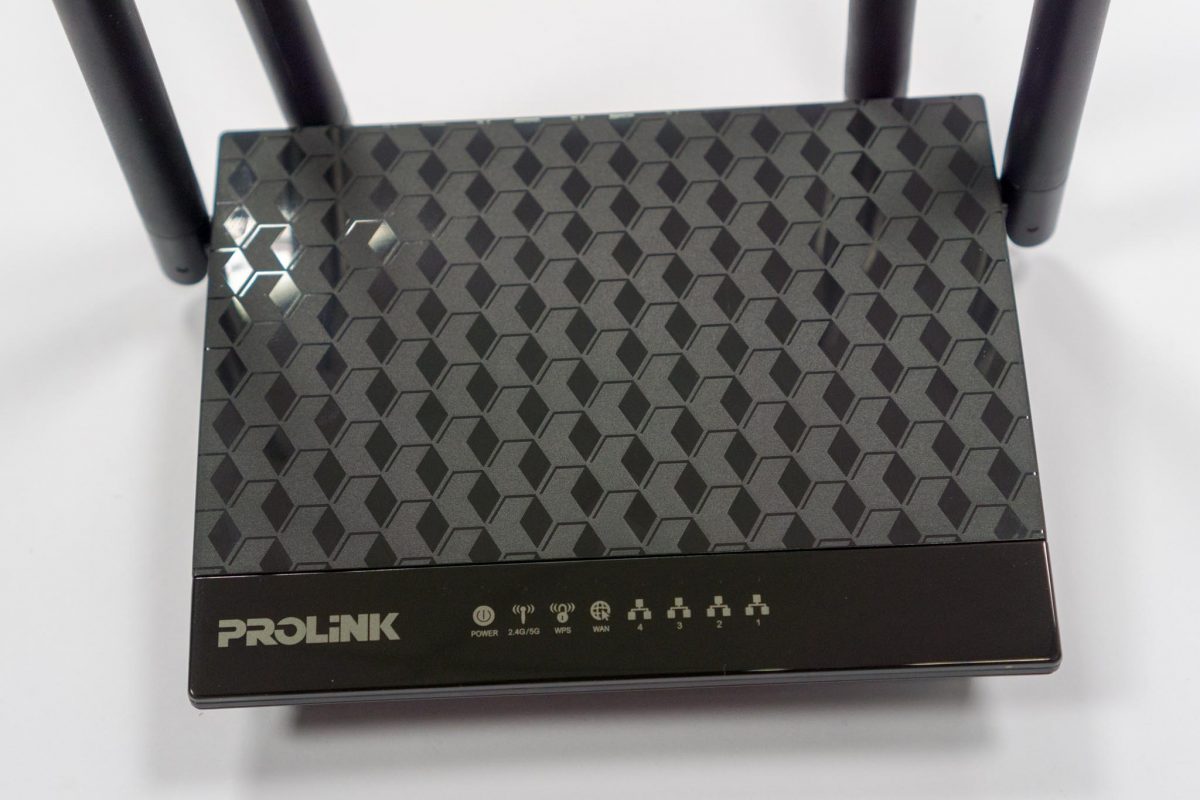 The PROLiNK PRC3801 is quite smallish in size, so it won't occupy much space on your table or shelf. You'll find a typical row of LED status indicators on the top of the device. There's no option to turn off the LED, something I've come to like from some other routers. Good thing the LEDs aren't too bright.
On the back, you'll find the usual 4x Gigabit Ethernet LAN ports and one WAN port. There's a physical on-off button, as well as the AC input port, and a reset button. WPS is supported, and you can either use the WPS button on the right side of the device, or setup via the PRC3801's web interface.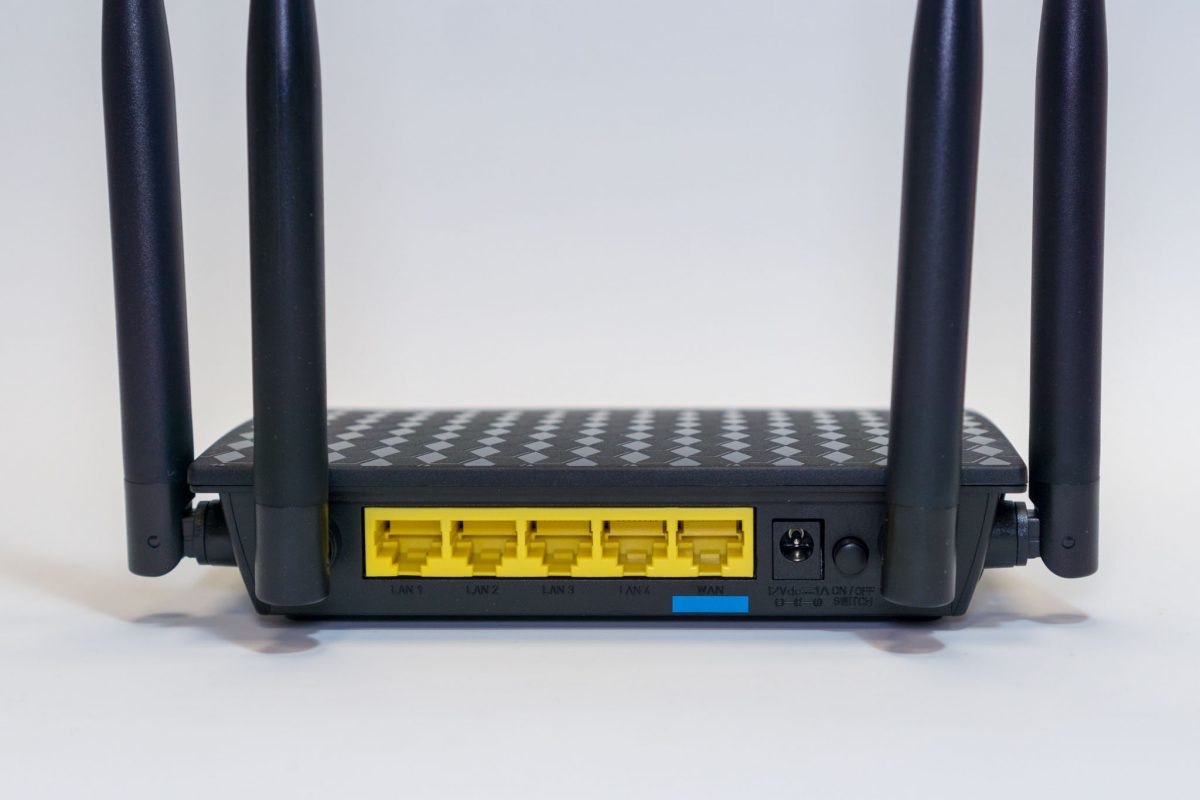 Other standard features are all there: concurrent dual-band 2.4 GHz and 5 GHz operation, MU-MIMO support with latest AC wave 2 technology, firewall, QoS, and some parental controls. You can configure the PRC3801 in access point mode, which basically can be used in conjunction with an existing broadband router to extend its network.
The AC1200 rating of the PROLiNK PRC3801 comes from 867 Mbps on the 5 GHz radio and 300 Mbps on the 2.4 GHz radio.
The interesting feature about the PROLiNK PRC3801, for me, is the Multi-SSID support. Many routers nowadays will support a Guest-mode SSID, which allows you to create a separate Wi-Fi network, with a different SSID, for your guests to use. Most routers that support Guest-mode will support only just one other SSID.
The PROLiNK PRC3801, however, supports up to four additional SSIDs on each of the radio bands, i.e. four more on the 2.4 GHz band and four more on the 5 GHz band. Thus, including the base SSID of the router itself, you can create up to 10 separate SSIDs on this one single PRC3801 device.
Furthermore, each of those additional SSIDs can be individually configured to permit LAN+WAN access, or only WAN access.
I was hoping, along with Multi-SSID support, that the PROLiNK PRC3801 would also support multiple VLANs, so that you can achieve greater security and traffic segregation between all those extra SSIDs. Unfortunately, the PRC3801 has no VLAN support.
Overall, the Multi-SSID support aside,. the PROLiNK PRC3801 features are mostly ordinary. It does have a low price-tag to match.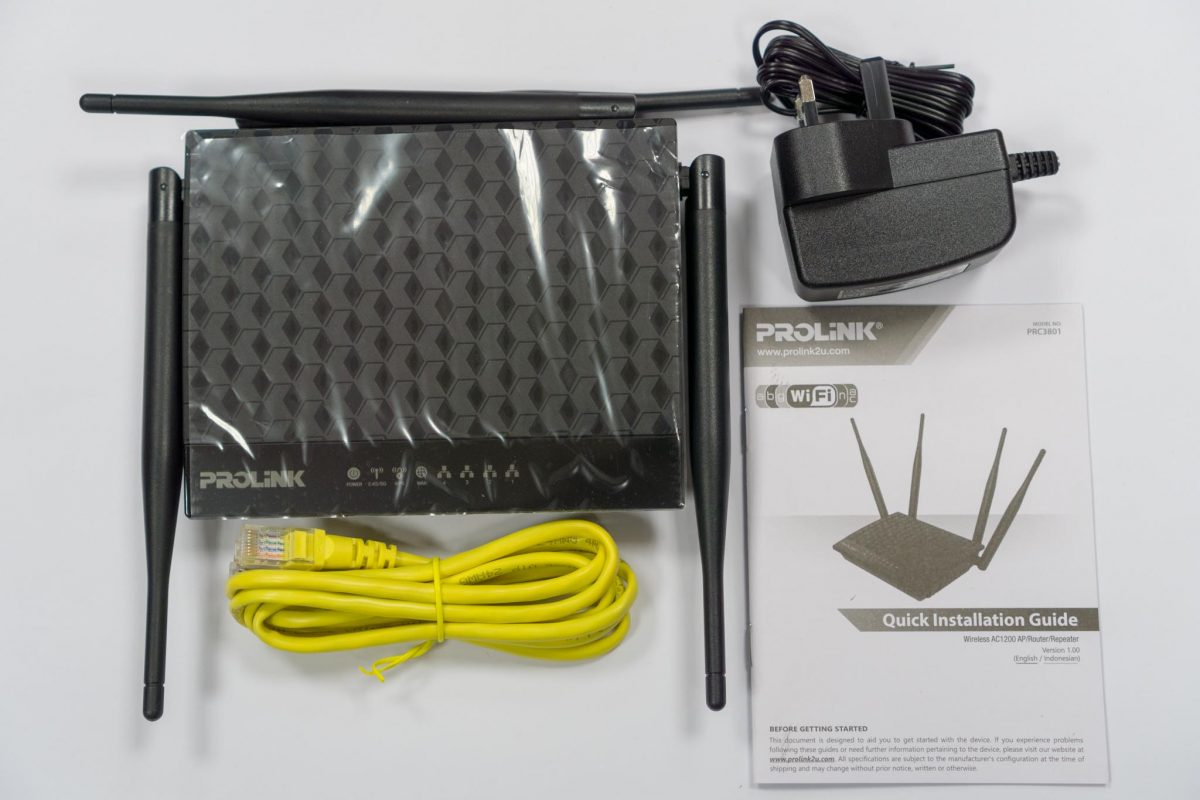 The PROLiNK PRC3801 has a suggested retail price of S$99, though you'll likely find actual street price to be less.
Conclusion
The large external antennas and Multi-SSID support in the PROLiNK PRC3801 Wireless AC1200 MU-MIMO Dual-Band Gigabit router will likely be of interest to some users.
Pros:
Large external antennas provides better signal coverage
Multi-SSD support
MU-MIMO support
Cons:
AC1200 speeds may be a bit slow