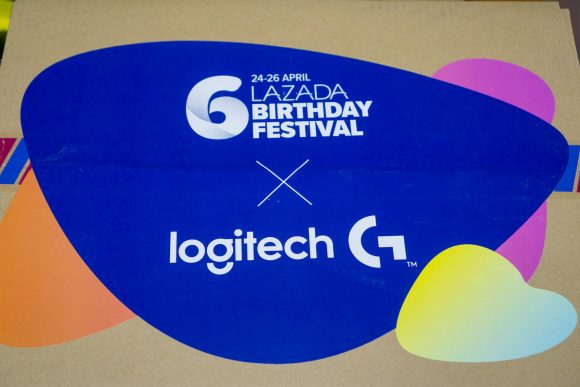 Lazada is back again with their Surprise Boxes promotion, this time in conjunction with the Lazada Birthday Festival 2018 campaign to celebrate their 6th birthday. I have the Logitech brand box and I'm excited to share a peek into this Surprise Box deal.
To recap, the idea of the Surprise Box is that the contents are not completely revealed, hence the surprise. Selected bloggers are engaged to provide a peek, or partial reveal, of the box contents, and share that on social media platforms. Hence, you'll get an idea of what the boxes might contain. You shop for a specific brand box, knowing at least something that will be contained in that brand box. Each box will sell for just S$29, but contain items that are valued at S$100. Hence, every box is definitely a great deal.
Some of my past Surprise Box reveals include the PROLiNK and Razer brand Surprise Boxes.
During this campaign, from 24 to 26 April 2018, you can expect discounts up to 90% off, and over 600 flash deals. There are also some 74 brands of Surprise Boxes such as the one for Memory World Accessories.
If you are a new customer to Lazada, good news! During this campaign , the first 100 new customers will get 18% off, capped at $6, using the voucher code LAZPARTYNC6. It'll be a great start to your shopping experience on the Lazada platform!
Now, what exactly can you expect in the Logitech brand Surprise Box? Are you a PC gamer? If you are, good for you, there's a cool Logitech G402 Hyperion Fury ultra fast fps gaming mouse in there!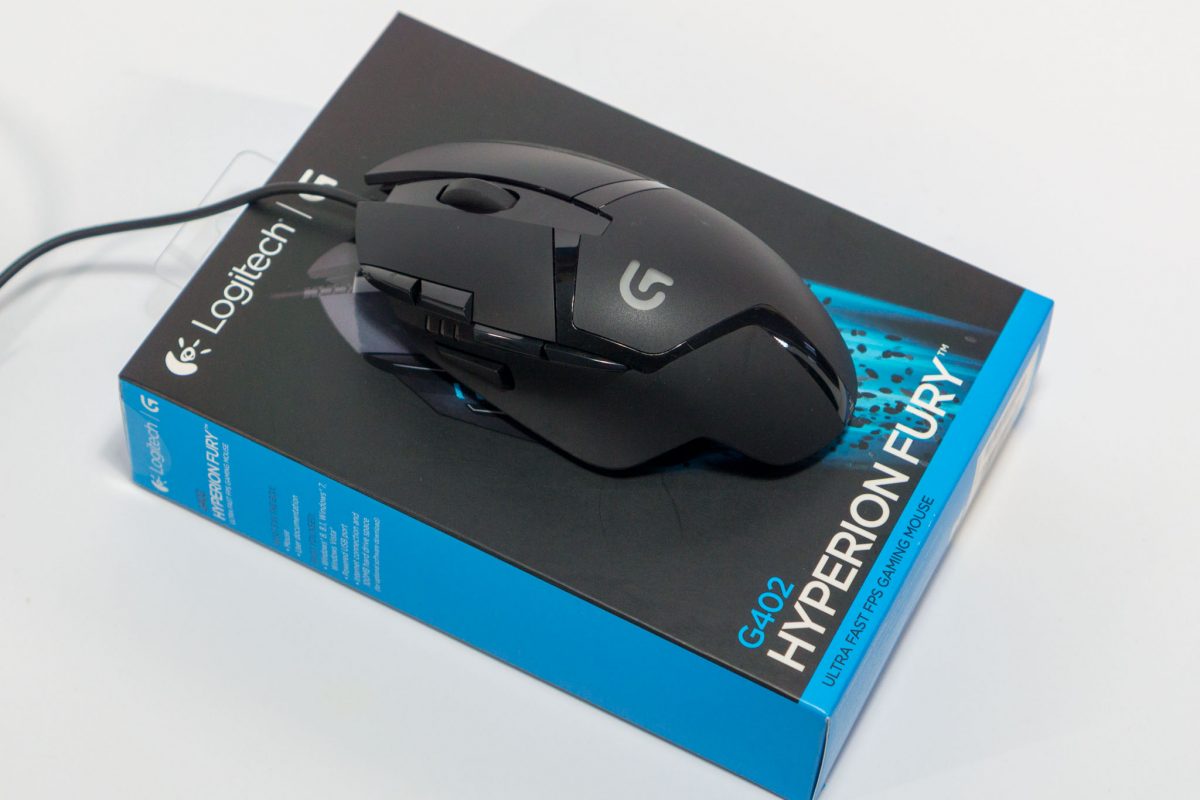 The G402 is marketed as the world's fastest gaming mouse. So fast, that you probably don't need to know how fast. But well, if you must know, we're talking excess of 420 inches per second. That's over 35 feet per second, or 10.7 metres per second.
Not only is the G402 fast, it's also accurate, with up to 4000 dpi tracking resolution. It can also take over 20 G of acceleration, while providing 16 bits/axis data at 1000 Hz (1 ms) over USB. If 4000 dpi is too much, you can adjust downward to four different levels, to a minimum of 250 dpi, by clicking on a dpi shift button on the side.
Aside from the usual left and right buttons, as well as the scroll-wheel, there are also four other buttons on the mouse you can customise with the Logitech Gaming Software.
I'll post a more comprehensive review of this Logitech G402 Hyperion Fury coming up within the week.
Logitech's suggested retail price on the G402 Hyperion Fury is S$79. That's the price you'll get at retail outlets such as Harvey Norman. Just for this item alone, the Surprise Box's price at S$29 already makes this a great deal! If you're keen to get this Logitech G402 mouse, do mark your calendar and bookmark the Lazada Birthday Festival campaign page to catch the Lazada X Logitech Surprise Box!
Note that different Surprise Boxes become available at different times. The Lazada X Logitech Surprise Box is scheduled to become available at 12 midnight (i.e. the early start of the new day) on 24 April 2018. Make sure you don't miss the time, because Surprise Boxes run out very fast!