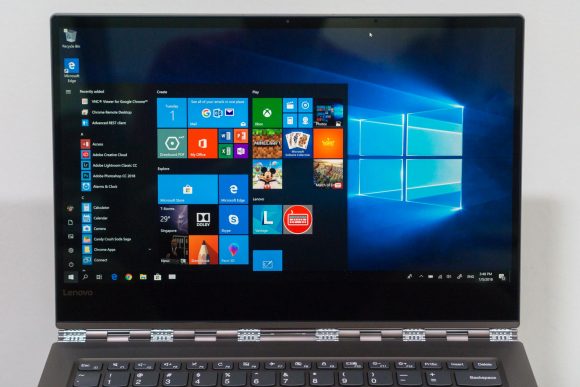 It may already be May today, but Microsoft has just released the Windows 10 April 2018 Update through the Windows Update channel today. This is version 1803, originally named the Spring Creators Update, but Microsoft eventually settled on a simpler, self-explanatory name, April 2018 Update.
The April 2018 Update did get released in April, though on the very last day of the month. You will have to get the update manually, using either the Windows 10 Update Assistant or the Media Creation Tool. Updating to version 1803 through Windows Update was expected to roll out from 8 May 2018, but it appears Microsoft has decided to hasten the release pace.
Previously, this update was expected to release on 10 April, but was delayed at the last moment by a blocking bug discovered over the prior weekend.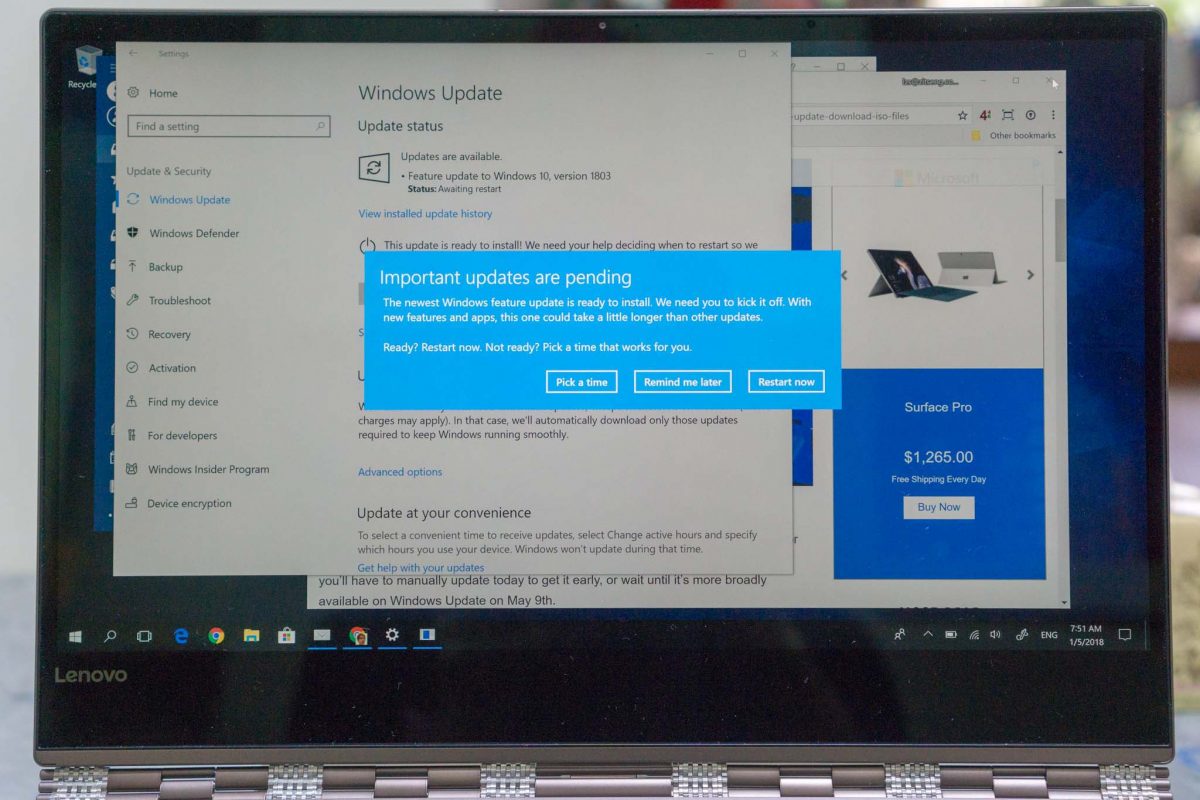 Today, if your Windows 10 is set to receive the Semi-Annual Channel (Targeted) updates, then the April 2018 Update should be available right now. Just head over to Settings app and Check for updates. The download is quick, at least if you have good broadband speeds, and the update is uneventful.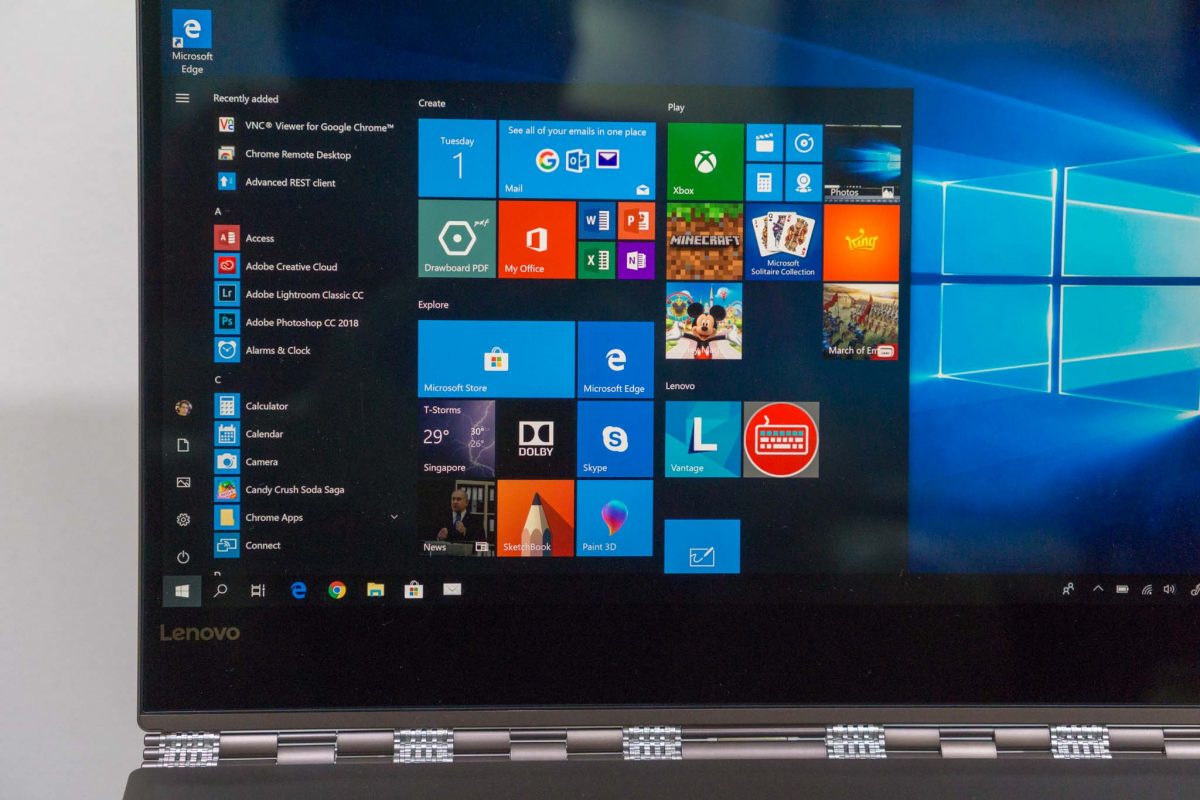 There are no radical changes in this update to Windows 10. Visually, you may notice the new Fluent Design Acrylic material effect has been applied to various parts of the Windows 10 user interface. The background of various elements, including the Start menu, Action Center, left pane of the Settings app, etc, have a sort of translucency that allows items behind to peek through.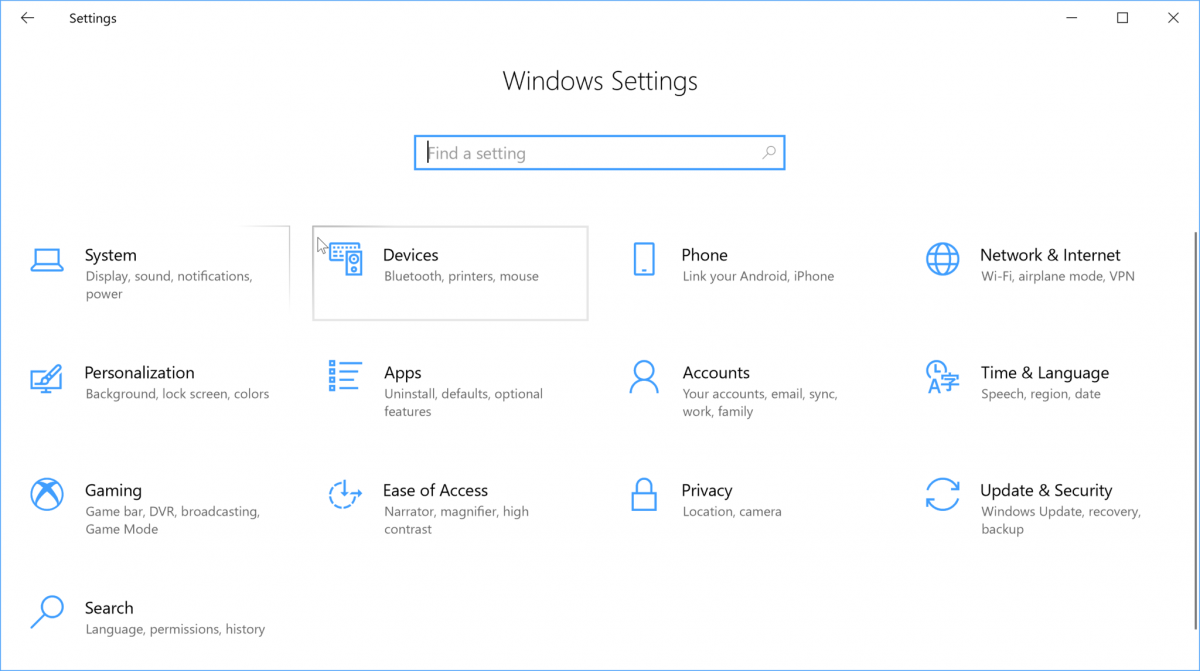 There's also a new Reveal highlight which illuminates hidden borders around elements under your mouse pointer. You'll see this, for example, in the main Settings app page.
There are several more visual enhancements. It's a good thing that they aren't significant enough to be disorienting, but yet still a welcomed refreshing change that makes Windows 10 more pleasant to use as it continues to evolve.
The Windows 10 April 2018 Update introduces a few exciting new features. One of the is Nearby Sharing, which allows you to share files and web links to nearby devices using Bluetooth or Wi-Fi. This is similar to AirDrop in Apple's macOS.
A bigger new feature is Timeline, which expands the capabilities of Task View. Timeline lets you pick up from where you left off in any supported app in the last 30 day. This will require the app to support Timeline, which isn't many right now, but this feature is still cool and it will get better once more apps are on-board.
Task View gets a new button in the taskbar. You'll still get the list of currently running applications at the top, but you'll now see your Timeline activities at the bottom, sorted by day.
Pairing Bluetooth devices isn't hard, but it's getting even easier, because in the April 2018 Update, a notification pops up to tell you a Bluetooth device in range is ready to pair. You don't even need to get into the Windows 10 Bluetooth settings page.
There are now more controls for display scaling, HiDPI overrides, and even new advanced controls for how apps use GPUs.
The new Focus Assist replaces Quiet Hours, and the controls now available to enable you to customise when and what notifications you want to receive is beginning to look like Do-not-disturb in an Android smartphone.
This doesn't get mentioned a lot, but the Windows 10 April 2018 Update now gives you a lot of control over audio down to a per-app basis. As you can see in the screenshot below, you can not only control volume on a per-app basis, you can also choose different input and output audio device for each individual app.
After typing, touch, and pen, voice is becoming the next big thing in the way we interact with our computers. You can expect many new developments about Cortana in the Windows 10 April 2018 Update. It's not specifically in voice capabilities per se, but in other Cortana areas, such as handling of Lists and Collections, and a facelift to Cortana's Notebook. Cortana can now work across your devices too. This is all part and parcel of a digital assistant, like what you get with Google's Assistant and Amazon's Alexa.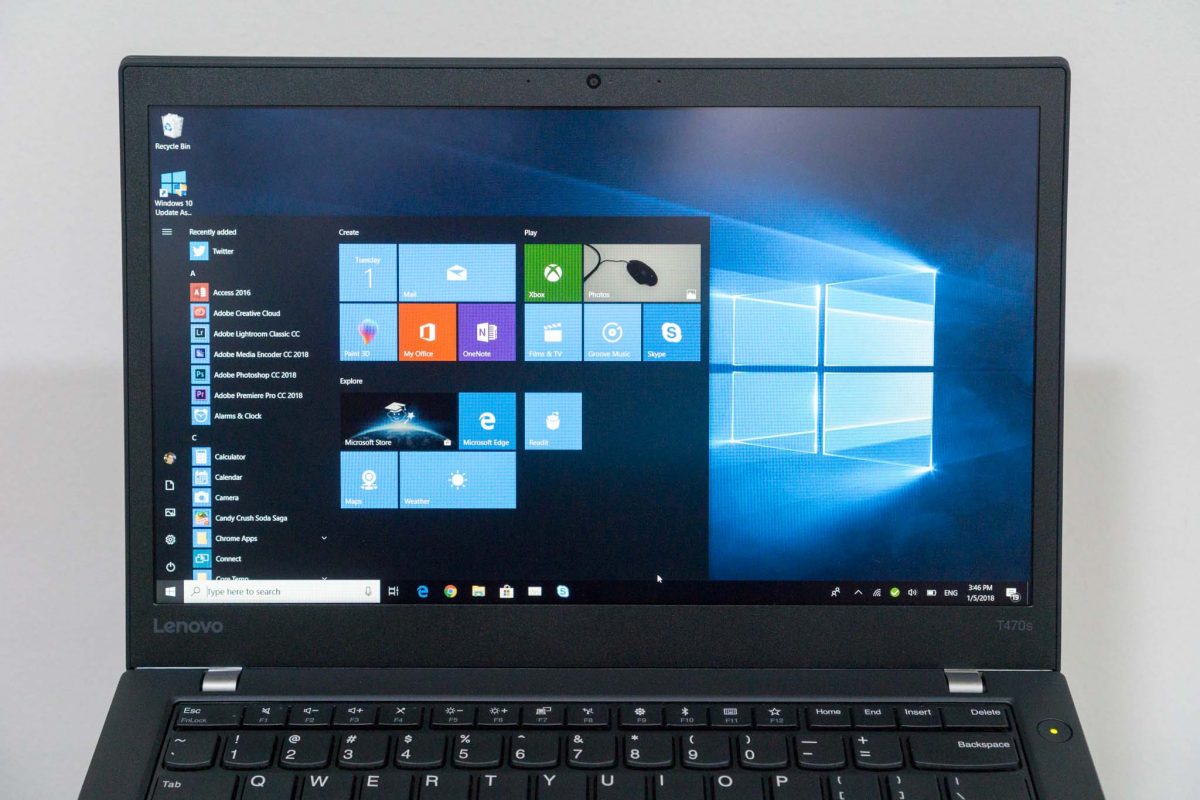 If you're interested in a more comprehensive review of the changes and what's new in Windows 10 April 2018 Update, check out the Windows 10 version 1803 review by Pureinfotech. There is plenty more to know; I've only just scratched the surface.