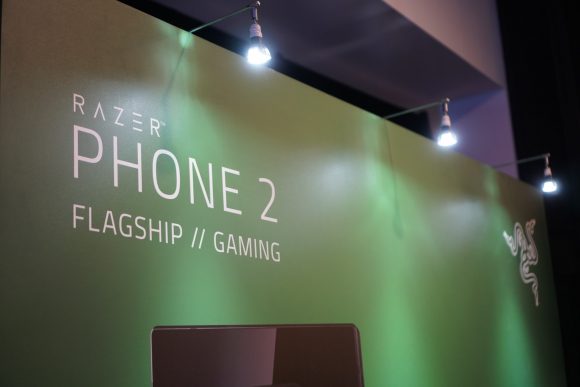 Razer yesterday launched their Razer Phone 2 in Singapore. The flagship smartphone designed for gamers, Razer Phone 2 will begin selling from 3 Nov 2018 at 10 am in store at SingTel Comcentre.
This is Razer's second smartphone, coming one year after their first Razer Phone launch in late 2017. Despite a very competitive smartphone market with numerous brands, Razer has found a niche in mobile gaming.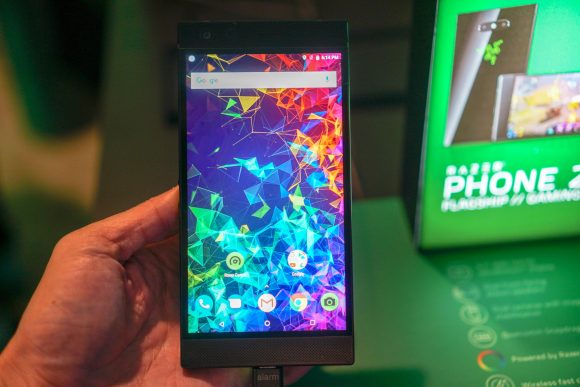 Based on Android, the Razer Phone 2 has flagship specifications. It is powered by Qualcomm Snapdragon 845 mobile platform with a massive 8 GB of LPDDR4X memory. The Razer Phone 2 features Vapour Chamer Cooling technology to extract the best performance for intense gaming workloads.
Key gaming features on the Razer Phone 2 include a very bright 5.72-inch IGZO LCD screen with 1440 x 2560 pixels resolution, protected by Corning Gorilla Glass 5. The 120 Hz refresh display produces ultra-smooth game play.
Quite unusual of 2018 flagship smartphones, Razer is proud to point out the extra large bezels at the top and bottom of the Razer Phone 2, which perhaps make it easier to grasp the phone for playing games. Beneath the bezels are dual front-firing stereo speakers with dual amplifiers. Sporting Dolby Atmos technology support, the Razer Phone 2 should produce impressive, immersive, sound.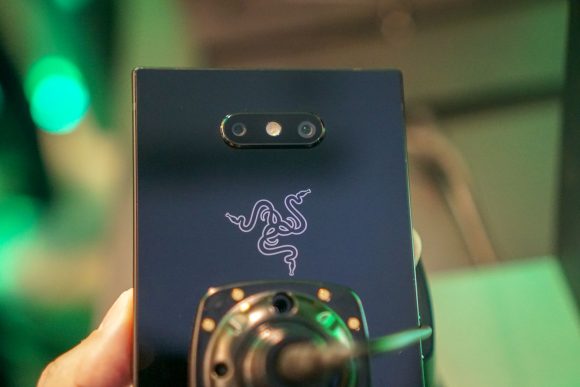 To maximise game play time, the Razer Phone 2 has large 4000 mAh battery. It supports Qualcomm QuickCharge 4.0+ as well as wireless charging.
The all-glass back features a pretty Razer Chroma RGB logo, whose colour you can configure to suit your fancy.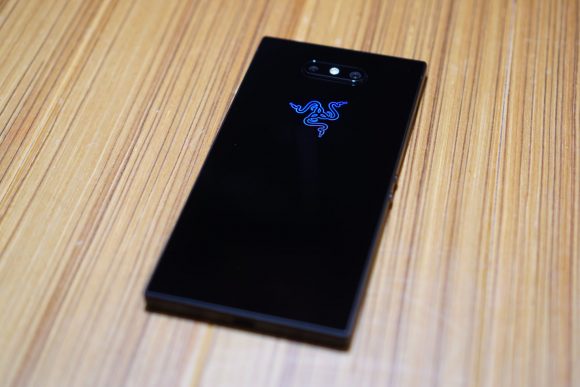 There are two rear cameras, a wide f/1.75 lens with 12 MP sensor and optical image stabilisation, and the other telephoto f/2.6 lens with 12 MP sensor. Both cameras support phase detection autofocus. The front selfie camera has 8 MP resolution and a f/2.0 lens.
For connectivity, the Razer Phone 2 supports 802.11 a/b/g/n/ac dual-band Wi-Fi with 2×2 MIMO antennas, and Bluetooth 5.0.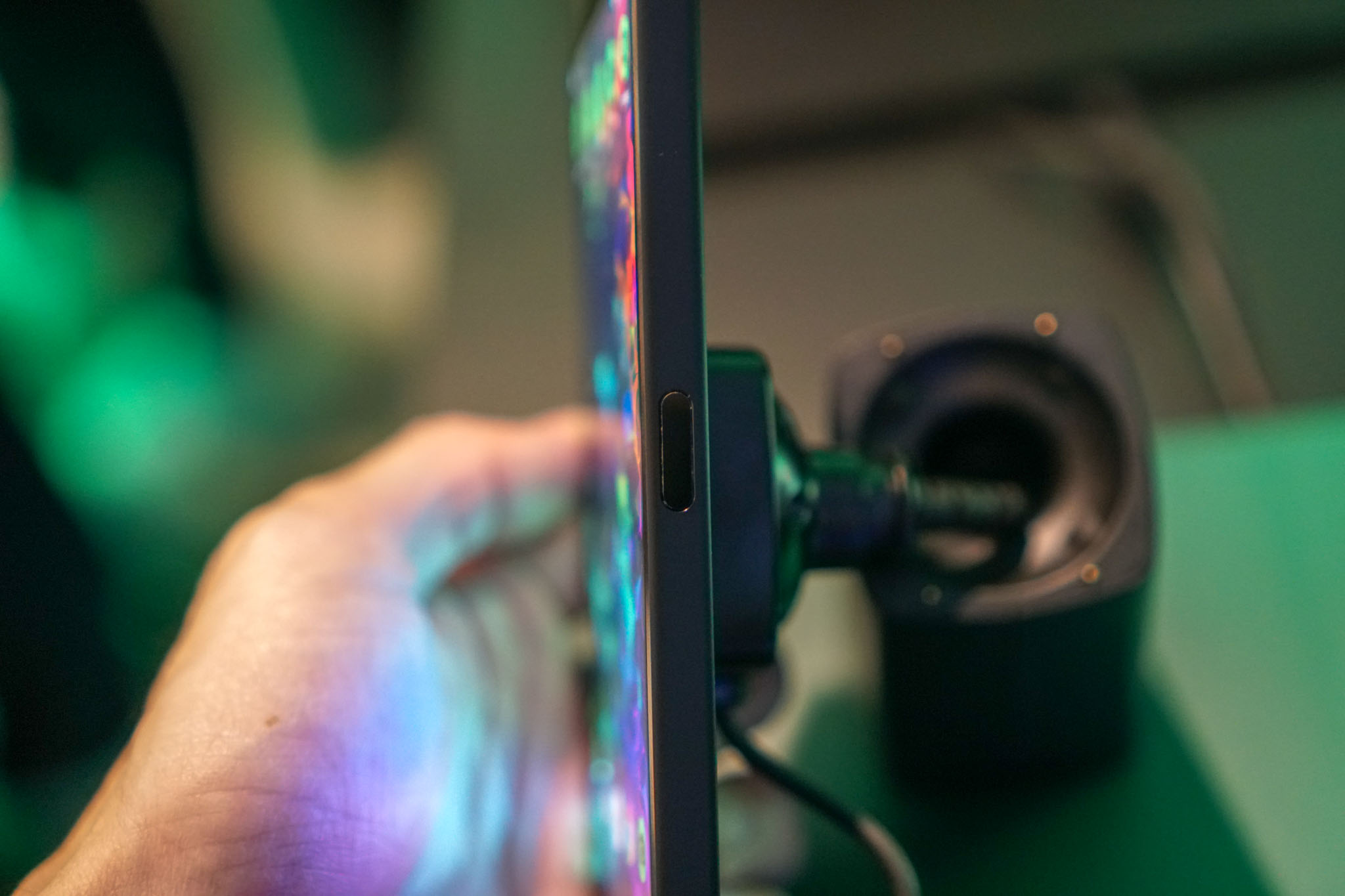 The Razer Phone 2 feels quite chunky in my hands, measuring 158.5 x 78.99 x 8.5 mm. However, if you consider this as primarily a gaming device, this size certainly isn't large.
Out of the box, the Razer Phone 2 has Android 8.1.0, and Nova launcher.
Sales of the Razer Phone 2 begin on 3rd November 2018 at a recommended retail price of S$1,249. It is exclusively available with carrier plans on SingTel. You can get the Razer Phone 2 in store at SingTel Comcentre from 10 am on 3rd November, with the first 100 customers also receiving the Team Razer Gaming Pack that comprises:
Razer Chroma Mug Holder
Razer Hammerhead BT
Team Razer Tee
Team Razer Lanyard
Team Razer Coaster
Team Razer Sticker Pack
For serious mobile gaming fans, the Razer Phone 2 is truly the flagship gaming smartphone.