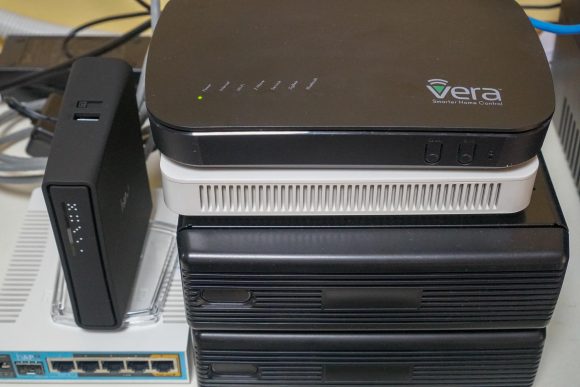 The year end holidays is a time many people tackle a variety of house chores, including things like clearing out old stuffs, some home maintenance, etc. Techies have their sort of home maintenance stuffs to do too. I got around to fixing up, installing, and upgrading, a bunch of home tech things.
I want to mention three main items, starting first with my new MikroTik RB4011iGS+5HacQ2HnD-IN. That long, cryptic, model name refers to the Latvian-based networking company's latest and most powerful consumer wireless router. I wished they had a model name that was easier to say, type, and remember, but unfortunately, we're going to have to go with
RB4011iGS+5HacQ2HnD-IN. (You can't shorten it to RB4011, because RB4011 happens to be a dfiferent product.)
The RB4011iGS+5HacQ2HnD-IN is remarkable for its powerful networking capabilities: 10x Gigabit Ethernet ports, 10 Gigabit Ethernet SFP+ port, and dual-band 2.4 GHz / 5 GHz 4×4 MIMO 802.11 a/b/g/n/ac Wi-Fi. It is driven by a 1.4 GHz quad-core processor with 1 GB of RAM. All of this power is enclosed in a small desktop case measuring just 228 x 120 x 30 mm.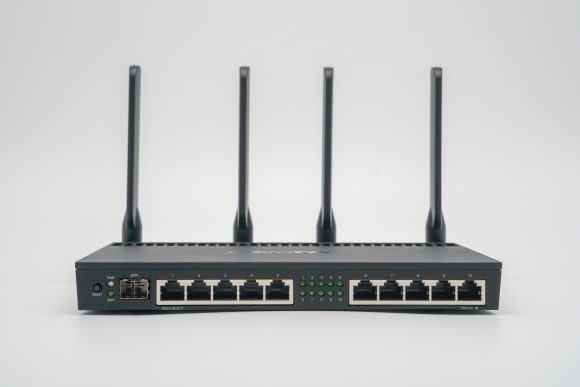 It's not just the hardware that is impressive. The software is more capable than most consumers will ever need. MikroTik uses a standard RouterOS software across all their router products. This RB4011iGS+5HacQ2HnD-IN supports advanced features such as: IPsec, MPLS/VPLS, routing with RIP/OSPFv3/BGP, and advanced traffic engineering.
The RB4011iGS+5HacQ2HnD-IN also supports a variety of multi Wi-Fi device capabilities. Mesh and WDS are perhaps familiar to some consumers. The
RB4011iGS+5HacQ2HnD-IN, however, also supports a controller-based access point system. This works just like enterprise Wi-Fi systems where "lightweight" (i.e. "dumb") wireless nodes deployed across a covered premises are centrally managed from a controller.
My use case is relatively simple. The controller-based access point system isn't quite the right solution for my home. But this RB4011iGS+5HacQ2HnD-IN will allow me to collapse three devices, an older MikroTik wireless router (which I use only as a wireless bridge), a TP-Link switch (as I need more Gigabit Ethernet ports), and a DIY pfSense gateway. The four large external antennas on the
RB4011iGS+5HacQ2HnD-IN will also give me better Wi-Fi coverage.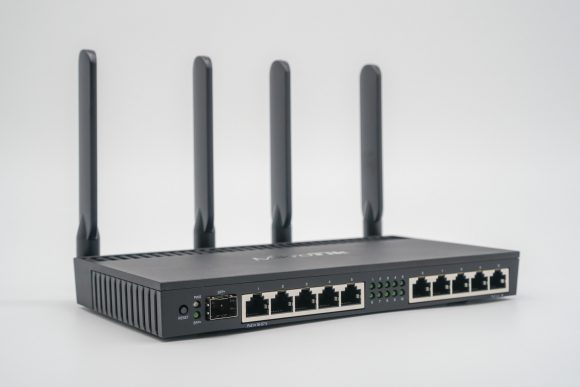 The MikroTik software is really fascinating. It allows you to create all sorts of custom configurations to meet your networking needs. You can create arbitrary bridges and routing interfaces, connect VLANs and trunks, tunnel traffic and create VPN gateways. The feature set is the kind of stuff that ISPs use.
I'll have a more comprehensive review of the RB4011iGS+5HacQ2HnD-IN at a later time.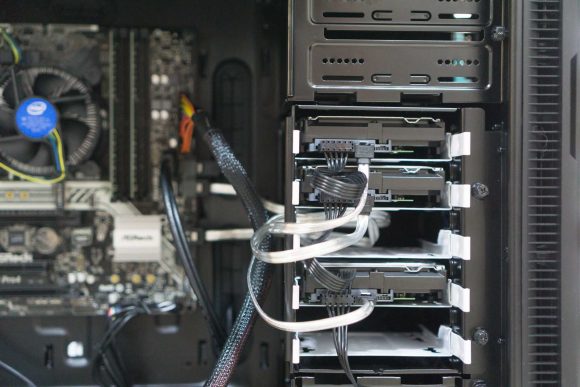 The second thing I did was to upgrade my FreeNAS box. I was a little hesitant about upgrading to FreeNAS 11.2 because my test upgrade on a second FreeNAS box failed. It was due to problems with the old ASUS motherboard on that second FreeNAS box. FreeNAS 11.2 has moved to use the FreeBSD native bootloader, and it didn't properly support some motherboards. I discovered this during the 11.2 beta, and since this second FreeNAS box served as a replication slave, it wasn't disastrous for me. The upgrade did muck up my boot drive such that recovery was very tedious.
My main FreeNAS box uses an ASRock motherboard, and being more modern, I didn't have any reason to think that FreeNAS 11.2 should break on it. But there's so much going on in this box that I just didn't want to risk it until I had time to deal with unexpected problems.
As it turned out, the FreeNAS 11.2 upgrade completed without incident.
This, however, was of FreeNAS only. One reason I had been eager to jump to FreeNAS 11.2 was a bug fix in the bhyve virtualisation engine that will allow Ubuntu 18.04 to boot properly. (The underlying issue was with the version of Linux kernel used in Ubuntu 18.04 onwards. Shockingly, no one seemed to be keen to push the fixes earlier.)
So, of course, with FreeNAS 11.2 running, I proceeded to upgrade my Ubuntu virtual machines to 18.04.1. Ubuntu 18.04.1 itself upgraded fine, but Nextcloud in the new Ubuntu host broke. I needed to fix a few things:
Tell Apache to use PHP 7.2. (a2dismod php7.0, a2enmod php7.2)
Then, a couple of PHP extensions needed to be installed: php-zip, php-xml, php-gd, php-curl, php-mbstring.
Oh, and you know, when other people might be washing their aircon filters, my kind of filter washing is a bit different.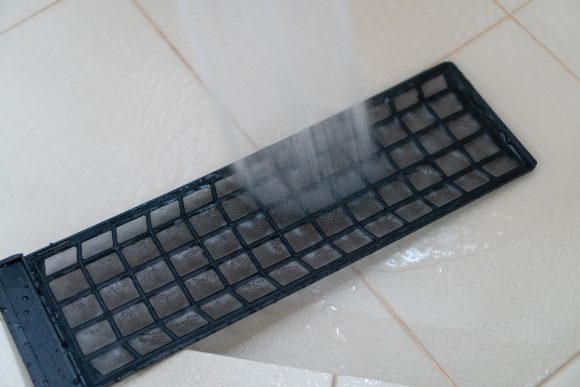 I wash filters of my PC chassis. I also take the opportunity to clean up the chassis cooling fans and clear all the dirt clogged up in various parts of the PC.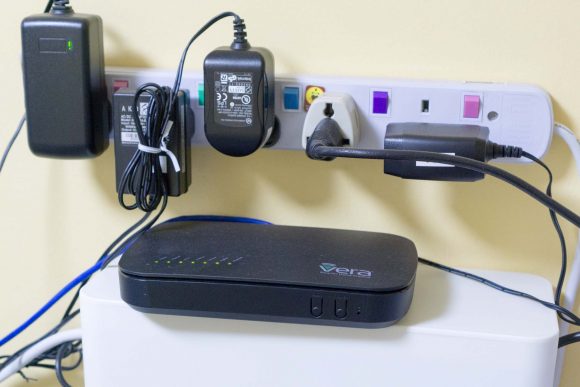 The last project was to fix some problems with my home automation controller. My Vera Plus was somehow inaccessible from the cloud, even though all the troubleshooting steps showed that its Internet connection was just fine. I had been in contact with Vera support for too many days and I eventually decided I might as well as perform a factory reset and reconfigure everything again.
Unfortunately, some U-Fairy light switches won't connect anymore with my Vera Plus. I don't know if I simply forgot the Z-Wave reset/inclusion procedure, or possibly something on these switches had also gone wrong.
There are always going to be such challenges: you fix one thing, but something else breaks. Usually, we hope that more things get fixed than broken, so we are still making progress.
Today's the last day of 2018, so let me take this opportunity to wish everyone a very happy new year as we welcome 2019 in a couple of hours.