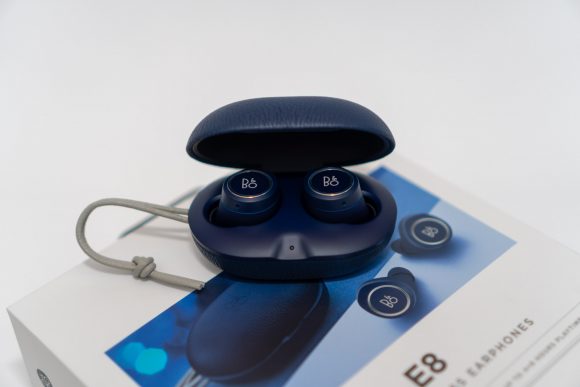 Bang and Olufsen is renowned brand of premium audio products. Their Beoplay E8 is just that, a beautiful, well-designed true wireless in-ear headphones that sound wonderful.
When it comes to music listening gear, it's important that the product must sound good. The Beoplay E8 has that checked. Beyond great sound, looking good would be a nice bonus. The Beoplay E8 won't disappoint.
The pair of earbuds come in a nice clamshell charging-cum-carrying case. While it mostly plastic, so it won't be too heavy, the exterior is covered in leather. It looks good.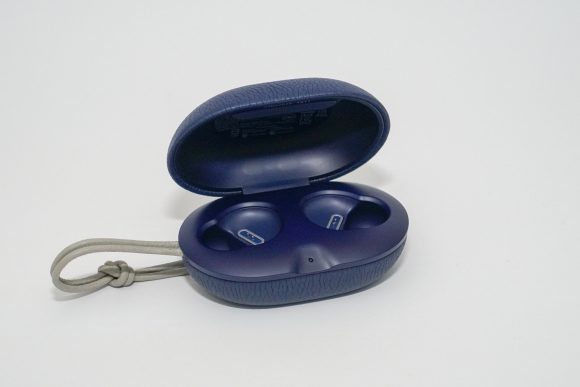 A LED indicator shows the charging status of the E8 itself. It's somewhat hidden when the cover is closed. The earbuds themselves runs for four hours, according to B&O, and that seems to be quite true in my testing. Four hours isn't the best, but it is well above average.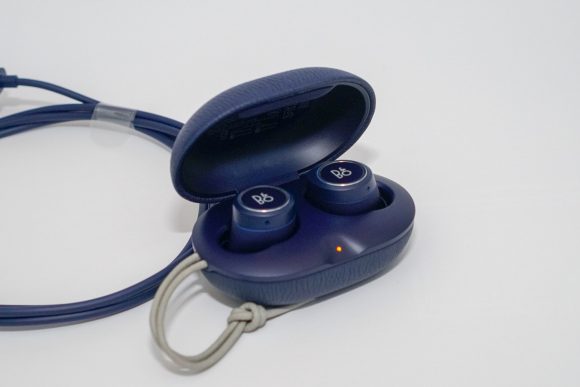 On the back, you'll find a Micro-USB port for charging the case itself, and a battery indicator beside it. The battery in the case will recharge the E8 itself two more times. Thus, you get about a total of 12 hours of music listening time before you need power from somewhere else.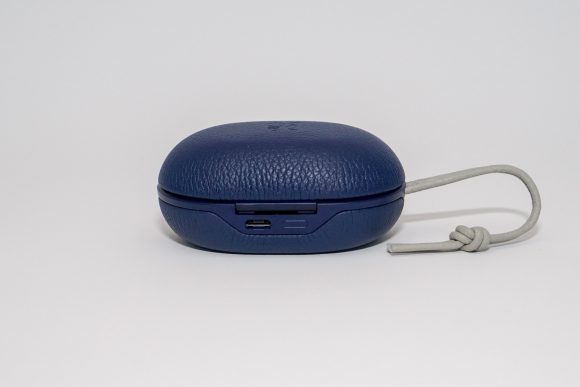 I don't mean to be overly critical, but I am disappointed that the Beoplay E8 hasn't opted to use a USB Type-C port for charging. Micro-USB might be tolerable two years ago, but it's 2019 now, and if you're paying premium, I'd expect an updated port.
The earbuds themselves sport a clean, mostly minimalistic, design. There are no buttons to distract the look. The face of the earbud itself is a capacitive touch-sentive button, and all your controls of the Beoplay E8 is through them.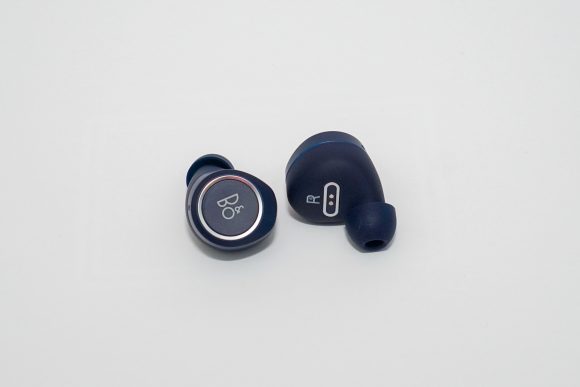 Those touch buttons may take a little bit of effort to learn. It can be tricky in the beginning, because the left earbud may do a different thing from the right earbud, depending on the circumstances. The good news is that you have some options to configure them through the mobile app.
There is a tiny LED status indicator, useful to know what is happening with the Beoplay E8, is embedded inside the letter "R" on the inward facing side of the right earbud. It's a good thing there aren't any blinking things for people around you to see.
Sound quality from the Beoplay E8 is excellent. The bass presence is very good, but not overpowering in any way. It's strong and tight. Overall, the 5.7 mm dynamic driver produces a warm, lively sound signature, with a wide soundstage.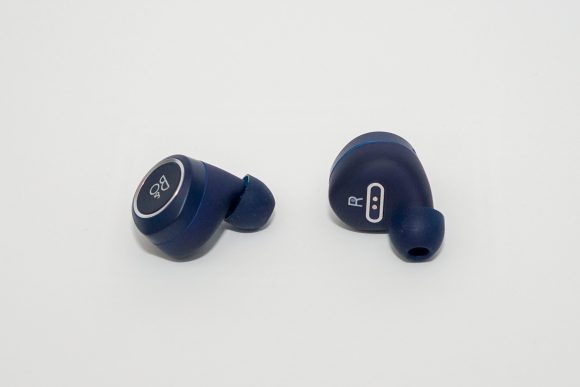 The mobile app allows you to tweak the sound to suit your preference, although the interface is sort of simplified. It's actually good for people who would otherwise not know what to do with equaliser adjustments, and would rather choose Warm, or Bright, or other presets.
The Beoplay E8 doesn't support aptX, but does deliver AAC HD audio.
Noise isolation on the Beoplay E8 is quite good, especially if you get a good snug fit. I personally like to use comply foams, as these tend to provide better isolation, and I also find them more comfortable.
When you do want to hear your surroundings, the Beoplay E8 supports a transparency mode. Tapping the left ear bud will turn on or off audio pass-through.
I'm a little disappointed in the Beoplay E8's lack of aptX support. It's not designed for sports, but B&O says it is at least splash-resistant.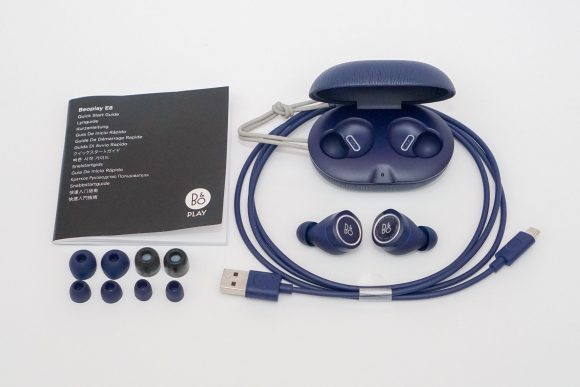 In the retail box, the Beoplay E8 comes with 4 different sizes of silicon tips, one set of comply foam tips, a USB charging cable, and the nice carrying case.
The Beoplay E8 isn't exactly new. However, the Late Night Blue (as reviewed here) is a new special edition colour. It is also available in Pink.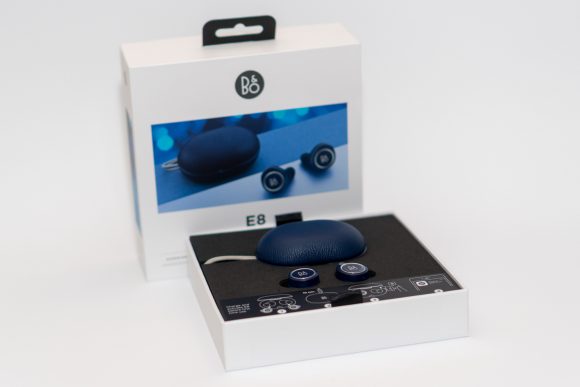 Both the Beoplay E8 Late Night Blue and Pink retail at S$399, and are available at the Grand Hyatt flagship store, Takashimaya, TANGS at Tang Plaza, and selected B&O stores.
Conclusion
The Beoplay E8 lives up to the excellent audio quality that B&O is known for. The E8 also shows you can have earbuds that not only just sound great, but also look beautiful.
Pros:
Excellent audio quality
Beautiful design, well-made
Long battery life
Simple mode presets in mobile app
Cons: