D-Link's latest DIR-2680 Wi-Fi router has a different focus from their many other Wi-Fi router products. Targeted at families with young children, the DIR-2680 is designed to give parents peace of mind that everyone at home is protected from the perils of Internet cybersecurity threats.
The DIR-2680's full product name is D-Fend AC2600 WiFi Security Router. You can see from the name that security is a key focus in this product. The DIR-2680 incorporates McAfee's Secure Home Platform which provides smart security for your home network. These features include intuitive parental controls, antivirus, network monitoring, and vulnerability assessment.
As with many other modern Wi-Fi routers, the DIR-2680 is managed entirely through a mobile app, and it includes useful integration with Amazon Alexa for voice controls.
In terms of its physical appearance, D-Link has gone with a new design for the DIR-2680. This Wi-Fi router is approximately a cuboid of about 160 mm on each side. All antennas are internal.
There are a total of four Gigabit Ethernet ports on the back. One port is used for the Internet WAN connection, thus leaving just three ports for LAN devices. Since many Wi-Fi routers come with 1 WAN and 4 LAN ports, I think the deficit of 1 LAN port on the DIR-2680 to be a slight disappointment. However, this is probably not a significant problem for most home users.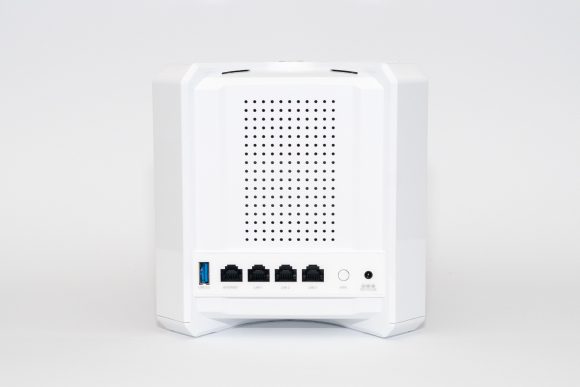 Also on the back, you'll find a physical power button, a USB 3.0 port, and a DC input jack.
The DIR-2680 is dual-band AC2600 rated, meaning that you get 1733 Mbps at 5 GHz (4 stream 802.11ac radio), and 800 Mbps at 2.4 GHz (2 stream 802.11n radio). The Wi-Fi router supports MU-MIMO with 4×4 antennas with Smart Beamforming.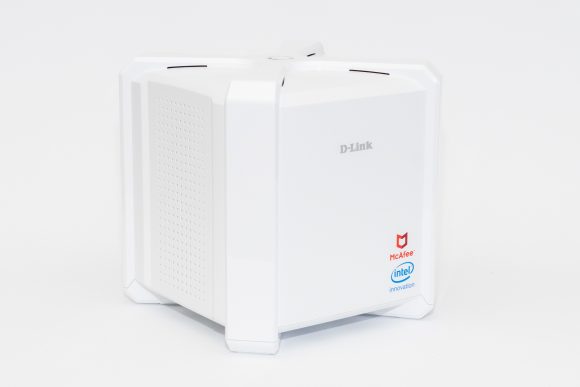 Setting up the DIR-2680 is relatively straight-forward. Start by downloading the D-Link Wi-Fi mobile app and follow the comprehensive onscreen instructions.
The setup process should not be unfamiliar if you've used other D-Link Wi-Fi routers, or other modern app-based setups of other brands of Wi-Fi routers.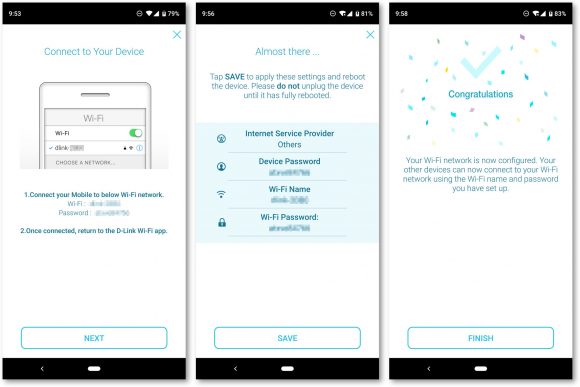 Once setup, the D-Link Wi-Fi app is the portal to everything about the DIR-2680.
For users who just prefer to use a web-based interface, one is still available on the DIR-2680. Just point your browser to http://192.168.0.1/. The mobile app, however, is easier to understand for most people.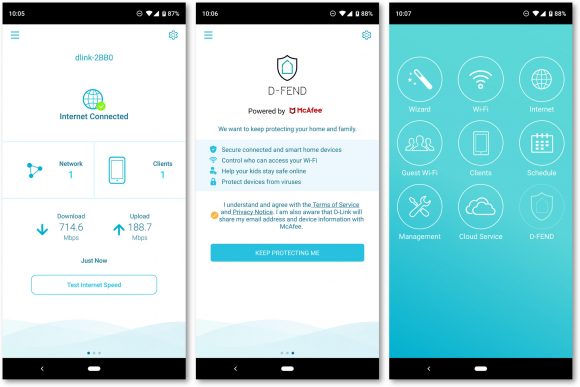 Rather oddly, the security features of the DIR-2680 are contained in a separate app D-Fend. The main D-Link Wi-Fi app will direct you to download the D-Fend app, and although it technically lives as a separate app, you still access it through the D-Link Wi-Fi app.
The D-Fend app is where you configure a variety of security and parental controls. The follow screens provide an overview of the features available.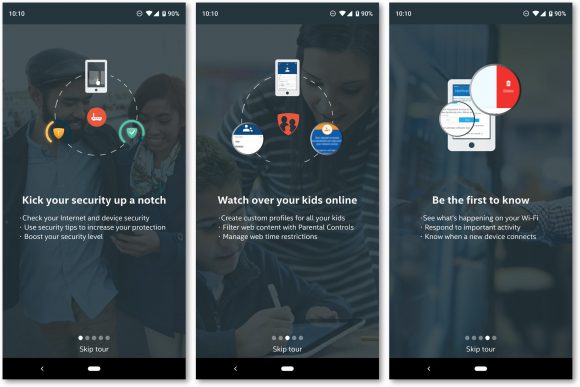 The parental controls available are quite comprehensive and intuitive to setup. First, you configure a child, set the age, and some policies appropriate for the age are automatically setup. You can control Internet access by category of site, or you can control specific domains. You can also set a limit on the amount of "web time". I did wish that the DIR-2680 would allow me to set limits that vary by day, rather than have a standard applied across all days of the week.
The D-Fend app gives you a quick summary of your network security posture. You can get it to scan your network for vulnerable devices. This is particularly useful considering that many IoT devices are often left unmonitored after they've been initially setup. D-Fend can alert you about problems and provide protection for these devices.
You can also be alerted to a variety of events happening on your home network, such as a new device connecting to the Wi-Fi.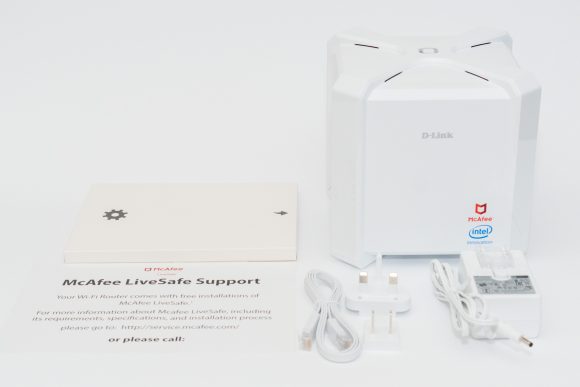 In the box, the D-Link DIR-2680 ships with a power adapter and a RJ45 Ethernet cable.
For home users, particularly families with young children, the D-Link DIR-2680 provides a simple, intuitive, all-in-one Wi-Fi security router to protect everyone. The parental controls are particularly useful to manage and control Internet access activities of young children.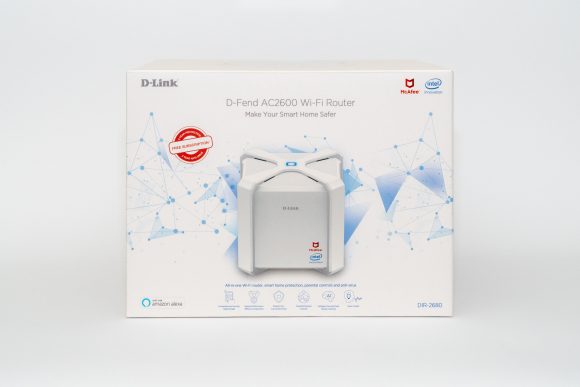 The D-Link DIR-2680 D-Fend AC2600 WiFi Security Router retails at S$299 and comes with a two-year unlimited device license of McAfee LiveSafe.
Conclusion
D-Link DIR-2680 D-Fend AC600 WiFi Security Router provides families with young children a simple, all-in-one, device for home Internet security.
Pros:
Provides home Internet security
Parental controls
Amazon Alexa integration
Cons: