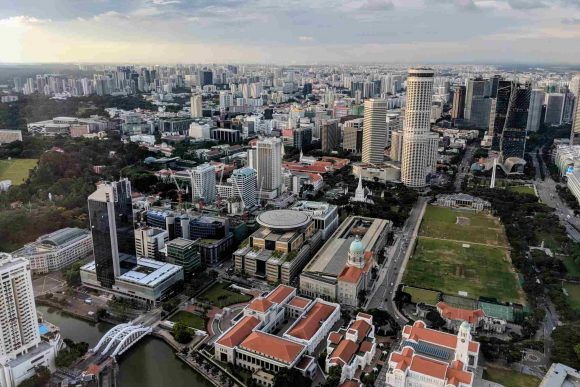 2020 hasn't been great so far, mostly because of COVID-19 that is topmost on everyone's mind all over the world, and most particularly those in Asia. Any initial hopes that COVID-19 would blow over quickly are now gone. We are going to be in it for a while.
Of course, the COVID-19 situation is still quite fluid, and it is hard to predict what more will come. We don't know whether the situation will continue for another three months, six months, or more. It makes it hard to make plans. It is not "business as usual" for many people. Some people are impacted more directly, while others more indirectly. Most of us has had to make adjustments.
Unlike the case with SARS in 2003, Singapore seems to be quite hard hit. We are currently the country with the highest confirmed infection cases outside of China and that cruise ship docked in Japan. This is really bad, considering our small population size.
Our large numbers may be because our government has been more thorough and aggressive in detecting and testing suspect cases, whereas in other countries there may be numerous infected cases who weren't getting tested. The large numbers paint a bad picture for Singapore, but it should mean that we can more effectively deal with containment. This is assuming, of course, that containment is a workable strategy.
On the bright side, COVID-19 may spell a new norm for Singapore in future. We will be more conscious of personal hygiene. We may make changes to the way we do certain things. We will take more responsibility to care for our personal well-being.
I used to think things like sensor-activated taps and auto-doors were unnecessary. These are probably going to become more common features because of hygiene concerns.
Many of us have taken things for granted, and this is a timely reminder to take stock of ourselves.
Then, we might also want to stockpile on our own masks and daily essentials. I know Singaporeans had gone a little crazy, especially with the raiding of supermarkets for toilet papers and instant noodles. But the situation with masks, I feel, was badly mishandled by our government and which was further exacerbated by poor communications. Regardless, this is about emergency preparedness and I think people will take it more seriously.
Businesses and other organisations which didn't learn from SARS, or are still inadequately prepared for handling pandemics, should take COVID-19 as a wake-up call to do business continuity planning. I see many are "playing by ear", even right now. They would be lucky to come out of COVID-19 unscathed.
We will come through better prepared. But for now, we'll have to prepare for any fallout from COVID-19. A recession this year, perhaps.