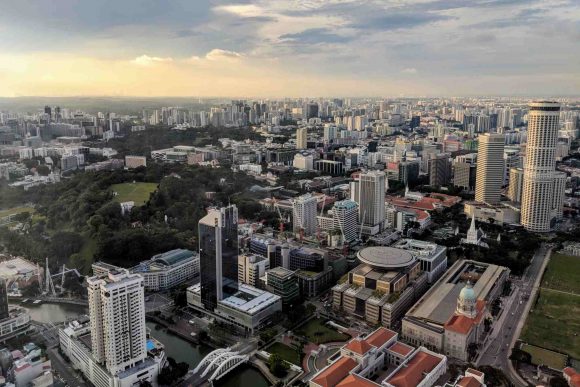 The Singapore government last week advised workplace distancing measures. This means that businesses need to make adjustments to how their employees work, as well as how they serve their customers. These changes bring about some inconveniences, maybe even difficulties, with how work is done and how services are rendered.
We have many technologies these days to support work-from-home arrangements. It's a good thing that our national broadband connectivity is excellent. However, even where telecommuting is possible, it is not always the right thing to do. Telecommute on a flexible day-to-day basis works well.
However, once you strictly enforce weekly or fortnightly rotations, with clear physical team separations, things start to become problematic. Teams dynamics will start to change. Telecommuting could become a handicap.
Meetings, for example, are tough. I know there's videoconferencing. Many people seem to think videoconferencing works. I beg to differ. It depends on what kind of meeting you're having. If you had a meeting to disseminate information, videoconferencing works well. It can also handle simple Q&A at the end of the meeting.
However, when you need a very active discussion, videoconferencing breaks down, especially when you have to deal with high latency audio-video streams. By the time you hear something and want to interrupt to make a point, and for your point to be heard by the far end, your point might have lost its efficacy.
Will this encourage more organised, wait-your-turn-to-speak, kind of meetings? Yes. This is good for peaceful meetings. But you've got to understand this doesn't work when you need to encourage spontaneous discussions, such as when wanting to provoke ideas in a brainstorming session.
There are also other benefits of in-person meetings where you can watch individual participants body language and adjust your presentation to suit. For example, you can see if someone is losing interest and do something to draw his attention back. I find it extremely annoying at times when after speaking for 10 to 15 minutes, then pausing to invite input from an important someone, only to find that someone hadn't been paying attention.
The bit on communication is one part of the problem. I fear that in the bigger picture, there are more things we need to do, to change, to deal with the COVID-19 situation. Many people, however, are refusing to think about changes, to face the reality, and to make hard decisions. It is not surprising that people resist change. But this delaying of inevitable change is very counterproductive.
Can you imagine, that some things we've tried to point out needs discussion since several weeks back, is still now just coming around now with other people, those who simply sat on the issue the whole time, just coming to the realization that we need to talk about those very same things.
On an ordinary day, we might not have needed to talk about various things, we might not have needed to decide certain things. Even then it might have been useful to discuss for the sake of business continuity planning. However, people refused to entertain certain ideas and proposals. But given the present circumstances, all those ideas and proposals suddenly become worth considering. It's only when sh*t hits the fan that people wake up.
Look at how the United States is scrambling to handle COVID-19 now. They had three months to prepare.
So, it's not just about workplace distancing measures that we need. The mindset of people need to change; they need to be opened up.
Life must go on. However, don't forget, it goes on with significant changes.