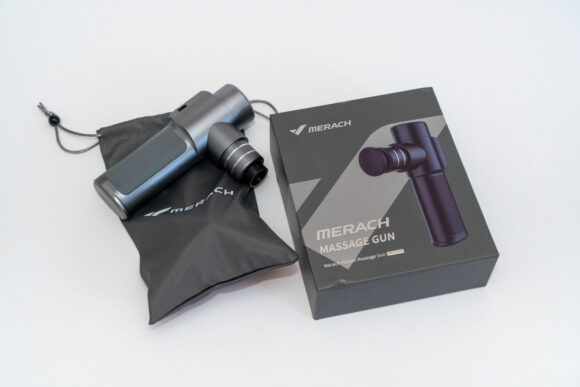 Who doesn't love a good deep tissue massage to relax those tense and stiff muscles? Massage guns are often expensive. So it seems too good to be true to see the NANO Pro crowdfunded on Indiegogo for just US$89.
If you're not familiar with massage guns, it's a percussive device with a rapid pummelling head. The gun helps to relax tight muscles and reduce muscle soreness, similar to what a deep tissue massage would do.
Massage guns, however, tend to be quite expensive. Of course, you'll always be able to find cheap ones, but they will not compare with the performance and quality of good ones.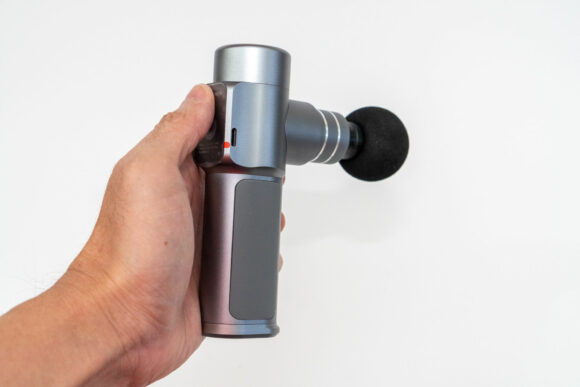 The NANO Pro, from a little known company Merach, has features and performance comparable to more expensive massage guns. Merach describes itself as "from the United States", though it's really a Chinese company backed by Xiaomi.
The key characteristics of the NANO Pro are as follows:
Lightweight at just 0.79 lbs (358 grams)
Percussive force: 40 pounds
Speed: Up to 3500 RPM
Noise: 40 dB
Battery life: 12.5 hours
The device is simple to use, having just a single easy-to-reach button to adjust between 3 intensity levels, and long press to switch on or off. It charges via USB Type-C, something that I love to see. The entire massage gun is very compact, so it's very easily and convenient to carry it around.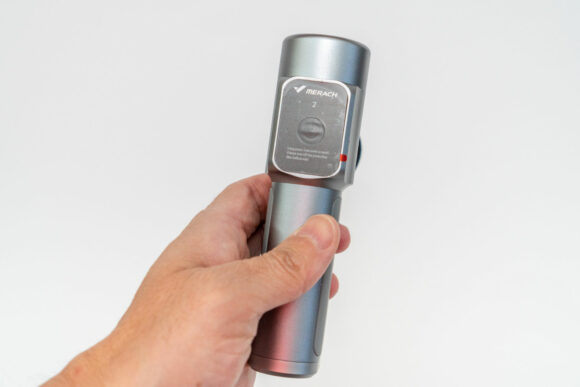 The NANO Pro's 3500 RPM and 40 pounds of force is very effective. It can reach deep muscle groups and break up lactic acid for quick pain relief and fast recovery time after exercise. Never has self-massage been so easy and effective.
Some massage guns literally sound like pummelling machines. The NANO Pro, on the other hand, won't cause disturbance to others around you.
The all-aluminium alloy body provides superior rigidity, looks very good, and is very well-built. Silicon padding on the handles make the NANO Pro easy to grip.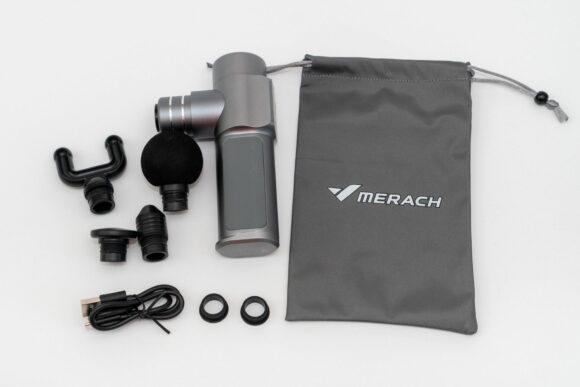 There are four massage heads provided with the NANO Pro: flat head, bullet head, fork head, and round head. This allows you to customise your massage for the area you want to target.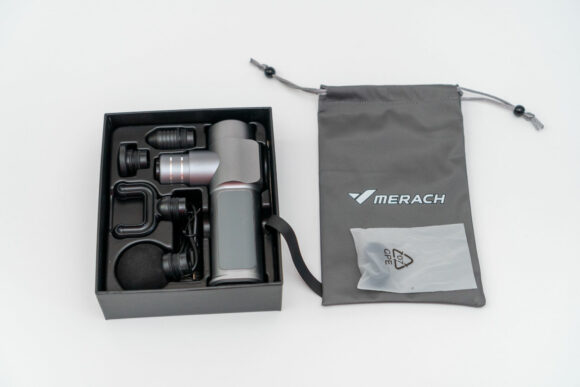 The Indiegogo crowdfunding campaign is over, and delivery fulfilment from the campaign is well underway. There doesn't seem to be an InDemand ongoing at this time on Indiegogo, but it seems you can find the NANO Pro at even better prices now on various shopping websites, such as Shopee.