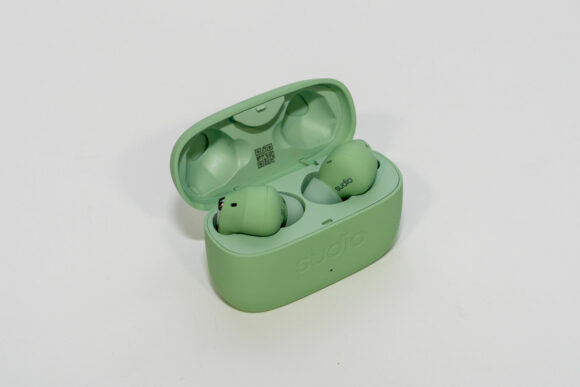 A new Sudio true wireless earphones dropped by last week just in time for their in-store availability. This is the Sudio E2 earphones, the successor to their Ett earphones launched two years ago. Will the new E2 impress?
My first impression, right of the bat, is about the looks, and the E2 comes in a case that looks better than the Ett's. It's more curvy. The actual earphones too, the E2 has more elegant curves and organic design. Of course, Sudio has begun to offer their last several earphones in new colours too, and the green (or Jade, as Sudio calls it) I have for this review is both beautiful and unique.
The Sudio E2 true wireless earphone has a stem design. The moderate-sized earpiece is light, weighing in at 5 grams. The body is mostly made out of soft-touch plastic, with some metallic accents, most notably the touch panel on the side. The charging connectors are under the stem.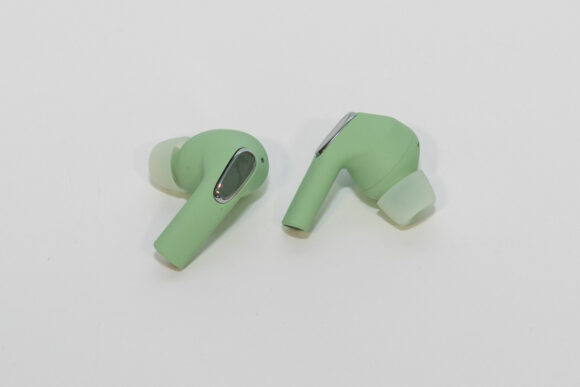 The earpieces have IPX4 water resistance, which means, perpiration and light rain is fine. Don't swim or take a bath with them.
There silicon eartips are quite standard affair. Sudio provides them in XS, S, M, L, and XL sizes. You should be able to find something to fit well in your ears. I didn't have any problems with the Sudio E2 feeling loose or in danger of falling off.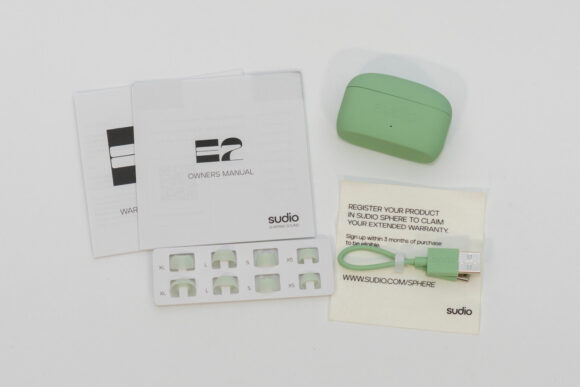 The Sudio E2 brings a couple of cool audio technology with it. First up is Spatial audio by Dirac Virtuo, probably something new to most people. This allows the E2 to produce spatial audio from stereo content regardless of playback device. In a nutshell, you will hear sound that comes from in-front of you, instead of from inside your head like what happens in many earphones. This creates a wonderful sound stage, like what you'd get from an expensive pair of premium headphones.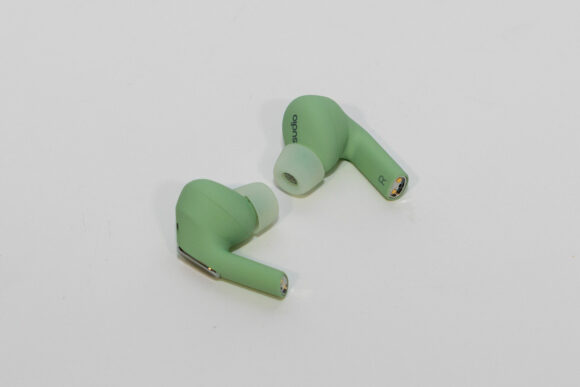 The active noise cancellation offered by the Sudio E2 is quite decent, managing to suppress background droning noises, though it is less effective with harsher higher-pitched sounds.
There is also a transparency mode, which feeds through ambient sounds, so that you can hear your surroundings despite the natural noise attenuation of properties of the silicon eartips.
For better call quality, the Sudio E2 comes with VividVoice technology. This uses three microphones on each earpiece to better pick out your voice away from background noise, making it easier for the other party to hear you in noisy environments.
The Sudio E2 is designed for casual consumers, and to that end, its audio quality is pleasant and enjoyable. The bass is tight and punchy, with a nice rumble. The mids are clear, and the trebles do seem a little subdued.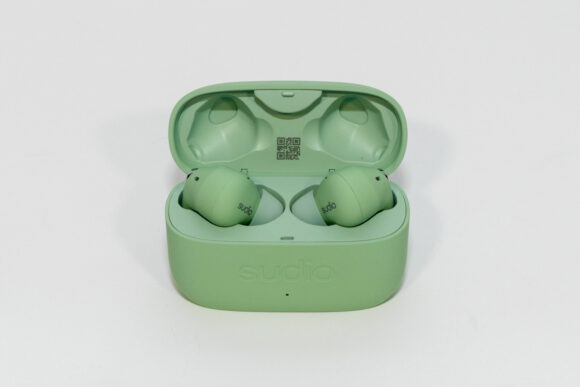 The charging case has the same soft-touch plastic material. Charging is via a USB Type-C port at the back. The charging case also supports wireless charging!
The earpiece battery lasts 6.5 hours without ANC, and 4.4 hours with ANC. The charging case extends battery life to 30 hours without ANC, and 20 hours with ANC. These are all with Dirac Virtuo spatial audio turned on. You can get 2 hours of use from 10 minutes of fast charging.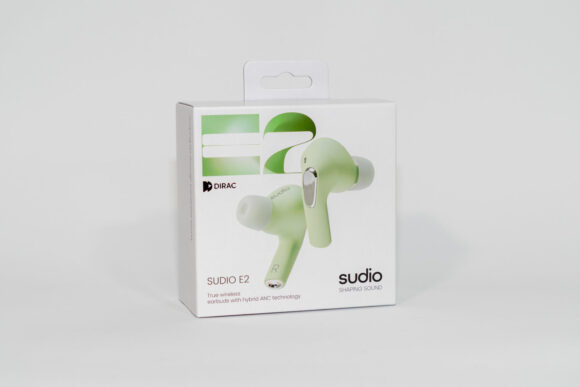 The Sudio E2 retails at $189 from the Sudio website. During the current launch promotion, you'll get a free Sudio Ladd+ wireless charger worth $69.
You can get a 15% discount using ZITSENG promo code, valid on all orders.