Once upon a time, there was just the Samsung Galaxy S. Who would have thought the Galaxy name will evolve into an extended family of various gadgetry. We've seen phones, tablets and phablets. At IFA 2013 in Berlin, the Galaxy family is joined by Samsung's first smart watch, the Galaxy Gear. Another notable announcement was the Galaxy Note 3.
The Galaxy Note 3 looks very much like a close relative of the Galaxy S4. It's bigger, of course, and more squarish. The adornment of home buttons, speaker grill, camera and sensor positions otherwise wind up on the same relative spot.
Compared with the Note II, the Note 3 has a larger display at 5.7″ (up from 5.5″), but impressively the overall form factor has not grown much. In fact, it's actually slimmer and thinner (151.2 x 79.2 x 8.3 mm vs 151.1 x 80.5 x 9.4 mm), and lighter (168 g vs 183 g). The main camera is upgraded to 13 MP, screen resolution increased to 1920×1080, and battery capacity increased marginally to 3200 mAh. The LTE model will sport the Qualcomm Snapdragon 800 quad-core processor clocked at 1.9 GHz.
But let's talk about the more interesting Galaxy Gear, it being Samsung's first foray into the smart watch market. The new watch, in all honesty, looks a little too industrial to me. The screws are downright ugly. If you're the kind who thinks of a watch as a fashion accessory, I think you can skip this product. At least this generation of it anyway. In time, I'd expect Samsung to do better in the design department.
If you can get past the looks, the Galaxy Gear looks to be a really capable watch that can do pretty much anything you'd expect a smart watch to do. It runs apps, it controls your music, and you can even speak with S Voice, Samsung's version of Siri, on it.
Something that did catch me by surprise is that the Galaxy Gear includes a camera. It's right there on the watch strap, and it's capable of of 4 MP stills and 1280×720 video (up to 10 seconds). Uh, I'm thinking it's beginning to be too easy to surreptitiously capture images nowadays.
I wanted to say the specs are great, but stopped myself because there has to be a context and also how to choose to interpret them. There aren't all that many other smart watches yet to compare with. However, the 1.63″ AMOLED touch screen display with 320×320 pixel resolution does sound good.
Except that, when you think about readability under bright sunlight and the toll it takes on battery life. The Galaxy Gear's 315 mAh battery is rated for a single day use, which means to say that now you have both your smartphone and smart watch to worry about running out of juice before the day ends. It's terrible.
To make things worse, the Galaxy Gear is charged via its own charging dock. Sure, the dock uses a standard micro USB cable. But, when you travel, you've got to remember to carry another clunky item long.
Samsung says the Galaxy Gear's display is readable under sunlight, though I wonder how good it really is, and how it compares with E-Paper.
As a first generation smart watch, one could forgive Samsung for their oversights. However, they aren't the first to market, and they had the opportunity to learn from what others have done.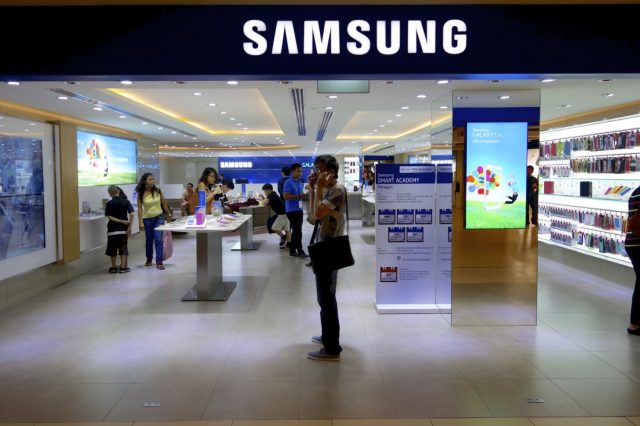 Despite these shortcomings, it's likely the Galaxy Gear will take off. Samsung now has about the same sort of fan clout as Apple has, and they are really successful with their Galaxy branding. If you can't get past its looks, I'm sure the Galaxy Gear 2 and Galaxy Gear 3 will come in no time, and they will look better.
While on the topic of smart watches, Sony announced their SmartWatch 2, and Qualcomm also did so for their Toq. Both are lesser power hungry. The Toq uses an always-on colour display, which is certainly one up the Pebble's monochrome E-Paper. Check out TechRadar's face off review.