Ring a ling, hear them ring, soon it will be Christmas Day. It's ten days to Christmas, and a week later we'll usher in the new year. It's the favourite time of the year for many people, at least for those for whom the month of December is pretty much a holiday, or where their year starts to wind down.
It's the time of the year where many of us start to reflect on the events of the year, and think about plans for the following year.
We have been having a relatively cool and wet December this year. There's the occasionally very hot day, but many days, we've some light to moderate rain. It's like those Decembers when I was a child. I used to look forward very much to December, not just because it's the holidays, but also for the more comfortable weather. It's otherwise mostly hot the rest of the month.
In more recent years, the weather has been rather topsy turvy for us. It could be exceptionally hot, or we could have 50-year-type torrential rains. This December seems to be quite "normal" thus far.
But in 2013, the festive ambience won't be the same as in 2003 or 1993. One thing for certain is that Singapore has gotten much more crowded. I have been disliking driving into town for, maybe, the last ten years. Parking is not just expensive, but you'd waste a lot of time finding lots. That's after you get through the jam.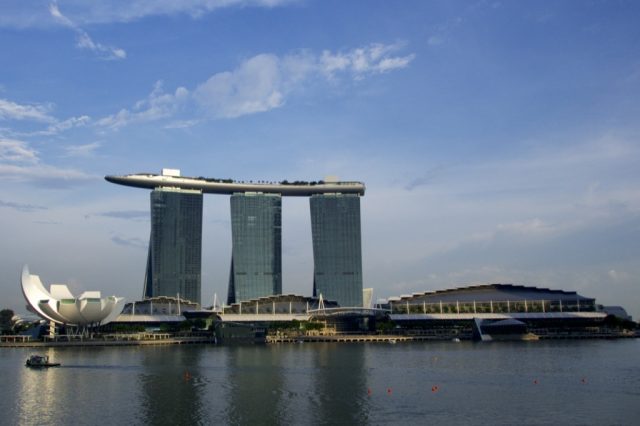 We often talk about reminiscing the past. Well, that's the thing, it's in the past, and all we can do is to reminisce. The present has changed, and the future will change further.
A welcome change, though, is about how shopping has become. No, there's no need to fight the Orchard Road crowd. There's a lot more shopping online. When we shop online, we're not constrained to our shores. This year, Amazon introduced AmazonGlobal free shipping to Singapore for purchases over US$125. There're still many things they won't ship to Singapore, but there are certainly a lot more than before, and free shipping is always a nice thing. Otherwise, we could just turn to the numerous freight forwarders like vPost, Borderlinx or Commgateway (and their variants like HopShopGo).
If you've been shopping online, then I'm sure you're also familiar with Ebay. If Ebay is too disorganised for you, there are also marketplaces like Qoo10 or Rakuten. Online marketplaces from China have also become a lot more accessible with AliExpress and Taobao.
Then, there's a new development in the form of funding platforms like Kickstarter and Indiegogo. One of the most famous crowded funded project is probably the Pebble smartwatch. If I'm not mistaken, it remains the most successful project to date in terms of funds raised, having received 10,266,845 from almost 70K backers.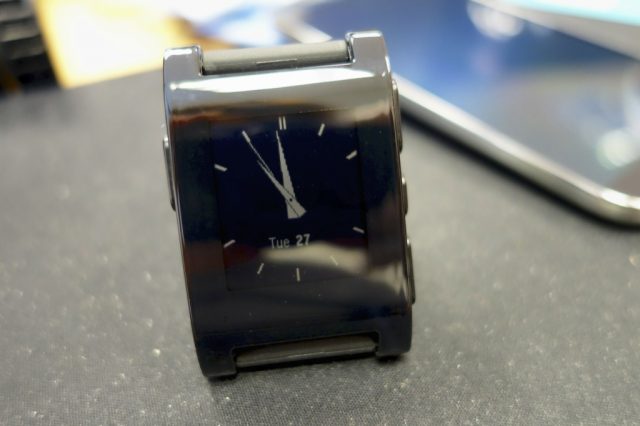 Neither Kickstarter nor Indiegogo are really that new, but they have gained a lot more traction in the last one or two years. There're really a tremendous number of very interesting projects on these crowd funding platforms. We're not just talking about new products, but also new product categories. That's what makes these platforms very interesting.
For example, there's this 3D printing pen that let's you draw plastic in the air. Then opened up innards are shown below.
There's nothing quite like it, at least not that I've heard anyway. Some of the other projects can be quite futuristic too, such as the likes of a Star Trek medical tricorder, and another that translates your brainwaves into interactive inputs for a computer.
I can only imagine the excitement that 2014 will bring.
Have you noticed something's changed on this blog? It's the font. I've been quite particular about type looking beautiful. I had been using a serif font, Droid Serif, for maybe about the last 8 months. I like serif fonts. The simplicity of sans serifs are also quite attractive too. The trouble with many sans serif fonts is the lack of distinction between the letters 'I' (capital eye) and 'l' (small ell). I'm a programmer. Even though I'm not writing source code here, being able to accurately and easily distinguish between every letter and numeral in type is important to me.
I found Felbridge and used it on my Samsung Galaxy S4 smartphone. It's not free, and while it was quite affordable as a font on the smartphone, using in documents and on the web is quite a different story. (The web fonts can be free if the usage volume is low enough.)
Alas, I've come to settle on the Ubuntu font. It's a nice modern, clean, and humanist sans-serif font that's refreshing. It looks really beautiful on my screen, though perhaps in part due to Retina Display. Well, aren't we all headed towards retina-type display?
Merry Christmas!