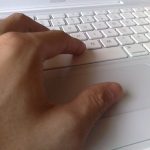 I was quite surprised today, while browsing through my own blog, to find an advertisement for the SAF. How curious that the contents of my blog could have been deemed suitable for the placement of an army advertisement. How odd, considering that most of us conscripted into the army really don't quite like the army. I know, after you've been through it, it doesn't seem all that bad, but I'm sure those still in it think otherwise.
Be a Part of Our Army. Bring Out the Leader in You! Join Our Army, The Decisive Force.
I'm just thinking whether I should tweak my Adsense so that the Mindef advertisemtnt wouldn't appear on my blog. Afterall, it seems rather ironical to find myself supporting the SAF recruitment campaign.
Recently quite a number of interesting types of advertisements have started appearing here. One type that I'm quite intrigued about is dating websites. I guess it's because some of the content here is lifestyle oriented. But another rather odd is an opinion poll website, and it's asking whether Singapore's current PM Lee Hsien Loong is doing a good job. I hope the PAP doesn't start thinking that my site carries objectionable content!
Anyway, back to my mundane routine these couple of weeks. Today is the end of the 2nd week of my 3 week ICT. Time flies (not really actually), and in just a few more days it'll be back to usual work. Sometimes, ICT is a nice break from the usual work life routine. Sometimes, we also find that ICT mirrors some of the same problems from the usual work life routine. People who politic, people who backstab, people who are complain-some. Did I mention people who politic?
Same problems, just different place. The reality is that life is not fair. But we learn to cope with all that.