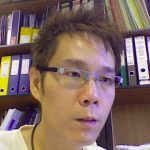 The inaugural Youth Olympics which will be held in Singapore in 2010 was supposed to site its main accommodations, the Youth Olympics Village, at the upcoming NUS University Town (also known as U-Town). However, the Singapore Youth Olympics Games Organising Committee (SYOGOC) has announced that the NTU campus will now be the site of the Youth Olympics Village.
In a joint statement from NUS, NTU and SYOGOC, the escalating cost of construction was cited as the reason for the change. The accelerated completion of U-Town to meet the August 2010 deadline for hosting the Youth Olympics Village would have meant a significant increase in construction cost. The IOC has apparently accepted the proposal to relocate the Youth Olympics Village to NTU campus, which had previously already been identified as an alternate site.
The NTU campus is definitely going to be a far less convenient location than the new U-Town. Singapore wants to make a good impression to the world. The U-Town will be a spanking brand new facility in a more central location. I'm curious just exactly how much costly would it have been to complete the U-Town by August 2010.
Is this bad planning? A few months ago, the choice was still U-Town. Has costs changed so much since then?