Once a while, you'll hear about an incident involving a flight delay, diversion, or cancellation, along with the ensuing complaints, at times very heated and nasty, from affected passengers. At times like this, I sometimes wonder why wouldn't the passengers be thankful that the airline was being safe, rather than taking the risk when something wasn't just quite perfectly right with the flight?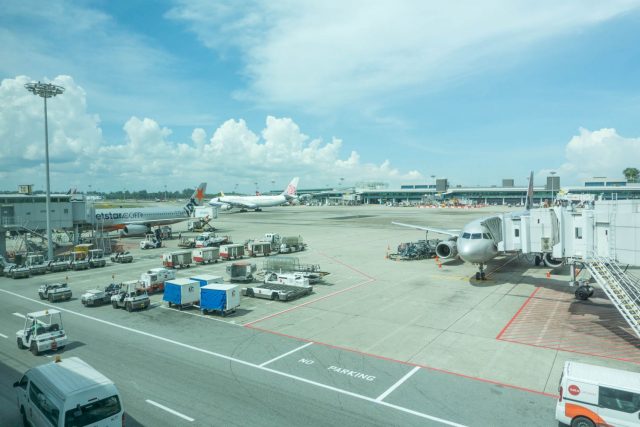 Unlike a bus, train or ship, an aircraft cannot just stop mid-flight when a problem develops and wait for someone to figure out what's wrong and how to go about fixing it. You can't just step out when something goes wrong.
Flying is complicated business. You need the aircraft to be perfectly fit to fly, along with the flight crew in the plane, as well as all the support services that go toward ensuring a safe flight. There are plenty of air incidents, but after each and every one, there is a thorough investigation that follows and recommendations to prevent, or at least to minimise, the recurrence of the same incident.
An incident arose yesterday with TZ 8's flight to Perth, which was originally scheduled to depart at 12:30pm on 20 June 2015. According to Mothership.sg's report, the flight was originally delayed due to worn tyres. Passengers had to be deplaned. Subsequently, the flight was further delayed because, allegedly, the crew had already worked past their maximum permissible working hours, and again the passengers had to be deplaned.
Tempers flew. Right now we've not heard what Scoot has to say about the incident. From what we know at this time, it looks like they've not handled the matter well at all. On the other hand, I hope passengers do appreciate that the airline stuck by the safety rules. Worn tyres could be bad for landing. Fatigued crew could also be catastrophic for the flight. These have both been root causes for aviation accidents, including ones that involves fatalities.
Another incident involved Singapore Airlines SQ 317 flight which I had blogged about. The flight had been diverted to Azerbaijan due to a leak in the door seal. The flight was diverted to a destination where Singapore Airlines does not operate. The handling on the ground, naturally, was somewhat inadequate. Affected passengers complained about the lack of food and beverages, and that there was no where to sleep. We are talking about an emergency condition here, the aircraft had to be diverted to get onto the ground as soon as possible. What are they thinking?
Such travel disruptions are certainly very frustrating. It's hard to say how I'd react had I been in one of those situations. I've been mostly fortunate. There was one flight I was scheduled to take that was cancelled, and I had to take another flight about 24 hours later, with no accommodations or compensation provided by the airline. In another instance, a domestic flight in the United States at the start of my long haul journey back to Singapore was cancelled, twice, and the third was late. All three aircrafts had technical problems. You'd begin to wonder if the airline had a systemic problem with aircraft maintenance.
There was one instance at Changi Airport, where after everyone had boarded the aircraft, and sitting there wondering what was going on, before the captain finally revealed that they had been working to resolve a problem, apparently long before the first passengers boarded, and that they still couldn't resolve the problem. Everyone was deplaned, and they could not even give us an estimated time to fix. But all things considered, surely better to take their time to fix the problem to ensure a safe flight eh?