Many of our electronic gadgets need screen protectors. Cameras, too, are just some of them. I've been using my Sony Alpha a6000 for many months without any protection on the LCD screen, but I've since decided that I shouldn't take any more chances. Screen protectors, after all, are a cheap insurance against a damaged screen.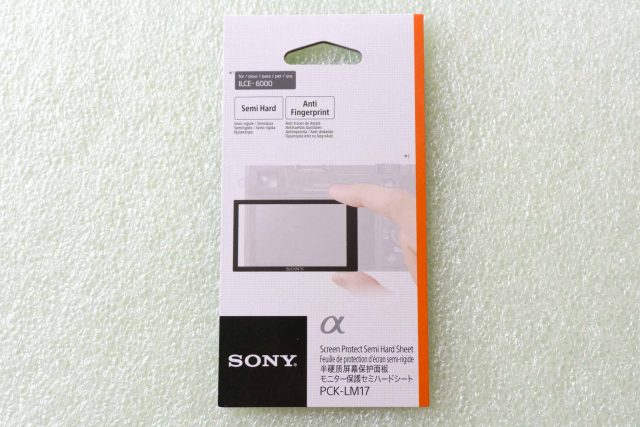 My hesitation over the screen protector comes from experience with really poor quality ones. I had bought one for my RX100 some time ago, and it was so lousy that it not only actually looked bad, physically, but it also affected the quality of images displayed on the screen.
Yes, that's why you have tempered glass screen protectors, made of real glass for better light transmission quality, instead of some sort of transparent plastic sheet. However, I didn't see any glass protectors for cameras, at least not for the Sony Alpha a6000.
I ultimately decided to get the official Sony screen protector, the PCK-LM17, designed specifically to fit the ILCE-6000, aka Alpha a6000.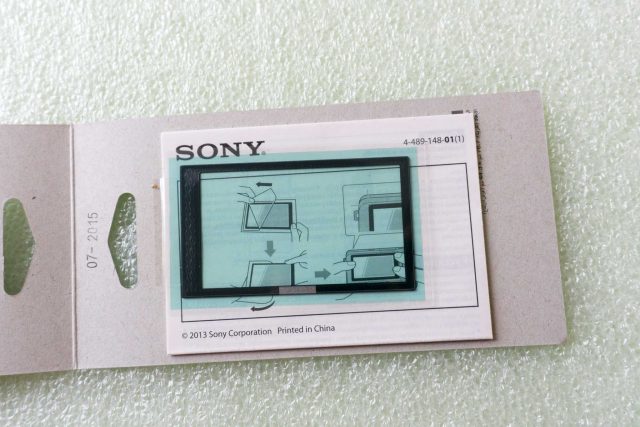 This is a semi-hard screen protector. It has a noticeable thickness to it too. Fitting the screen protector on the a6000's screen is reasonably easy. I didn't quite get the alignment perfectly right the first two tries. It's alright to remove and reattach the screen protector, and I got it perfectly aligned and centred on my third attempt. There are no air bubbles to worry about.
The screen protector has a black border around it (see photo above). The Sony logo is still printed on the bottom border, at exactly the spot where the logo appears on the actual LCD screen, just in case this matters to you. You don't see the logo in the photo above because we're looking at the reverse side of the screen protector.
In terms of quality, and in particular the transparency of the plastic, this screen protector is pretty good. I've no complaints about viewing images on the LCD screen through this screen protector. This isn't a cheap screen protector, and particularly since it is an original Sony product, you'd expect quality to be first-rate.