Bang & Olufsen launched in September last year the BeoPlay H3 ANC, a pair of premium quality in-ear headphones in the BeoPlay series with impeccable design and technology. It's essentially an update of their previous BeoPlay H3 in-ear headphones, but now adds active noise cancellation for a perfectly tuned balance between sound and noise.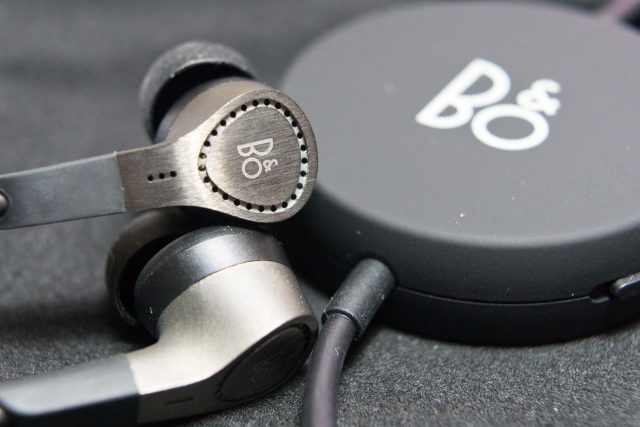 Coming from Bang & Olufsen, a brand associated with high-end audio products, among others, one will likely have high expectations of the BeoPlay H3 ANC. When I was offered a set for review, I was happy to give it a try.
The BeoPlay H3 ANC came packed inside a presentable square box, along with a few accessories like a really nice dark brownish cloth pouch, a USB cable which is used for charging, a bunch of ear tips, and an airline adapter. The airline adapter is really apt, since flying in an airplane is absolutely one of the situations you'd most need active noise cancellation!
The headphones themselves, designed by their award-winning resident Danish designer Jakob Wagner, are quite exquisite looking. It is an in-ear style headphone, which is my favourite type of headphone, and the earpiece is crafted out of a single block of scratch-resistant aluminium with fine carefully detailed holes. It's also reasonably lightweight, at just 40 g.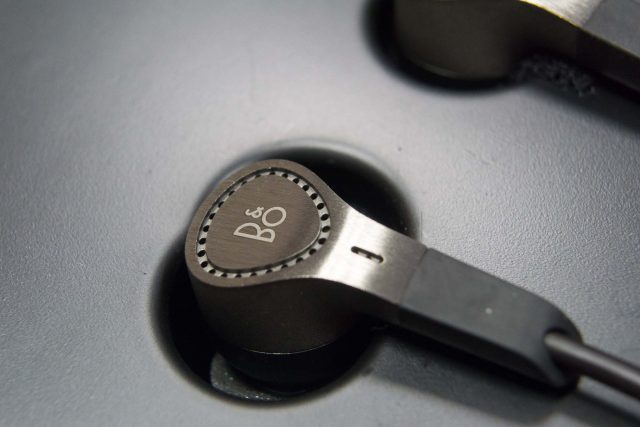 A set of T-200 Comply ear tips are prefitted on the BeoPlay H3 ANC. There's only just that one set of it provided, so unfortunately if the size doesn't fit you too well, or if you don't like memory foam at all, you can go for one of the four sets of silicon ear tips instead. At least with the silicon ear tips, you have four sizes to try. I'm a fan of memory foam, and honestly I would have preferred to see multiple sizes of Comply ear tips.
The BeoPlay H3 ANC includes an inline remote and microphone, down from the left earpiece. The cable is a little stiff, so you'd have to be careful how you handle or coil them.
Then, there's the round ANC unit near the end of the cable which has a slider switch for power, an LED indicator, and a Micro-USB port. The Micro-USB is used for charging the ANC unit. You get about 20 hours of active noise cancellation use with the built-in 350 mAh battery. The battery takes a little over two hours to charge. A good thing is that the headphones will still work without active noise cancellation when the battery is flat.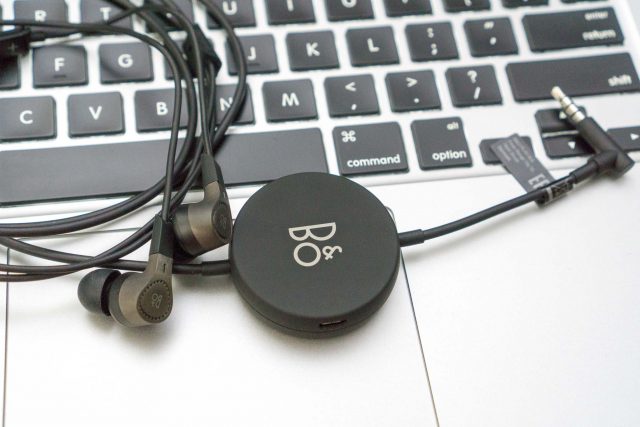 Active noise cancellation is activated by sliding the power switch and holding it for about a second. A white LED light will indicate that active noise cancellation is turned on. It basically functions as it should, removing ambient background noises so that you can hear the music coming through the headphones better.
In terms of sound quality, the BeoPlay H3 ANC generally comes across pleasant and non-aggressive. The bass is well-controlled, but I'd have preferred more oomph in there. There is a hint of warmth in the mids, though they were otherwise clear and and vocals were natural sounding. The highs were just a little muted, comparatively, but remained clear and detailed. Soundstage is pretty good for an in-ear headphone.
Overall, the BeoPlay H3 ANC has a natural sound signature and is easy to listen to. It'll work as a great music listening companion if you're thinking about relaxing in an airplane zipping across the skies! Music sounds really good when you have active noise cancellation to neutralise background noise.
In Singapore, the BeoPlay H3 ANC retails for S$379, and is available from various retail outlets including Stereo, EpiCentre, iStudio and Challenger.
Conclusion
The BeoPlay H3 ANC brings to the table active noise cancellation that works as it should, while delivering an easy listening experience.
Pros:
Premium build quality
Pleasant listening
Active noise cancellation
Cons:
Comply ear tips in only one size