Spigen is a pretty well-known brand of smartphone cases. They make all sorts of cases for all types of smartphones. When it comes to Google's latest premium flagship, the Nexus 6P, it seems apt that you'd pair a thin minimalist case with this thin svelte smartphone. This would be Spigen's Thin Fit Case for the Nexus 6P.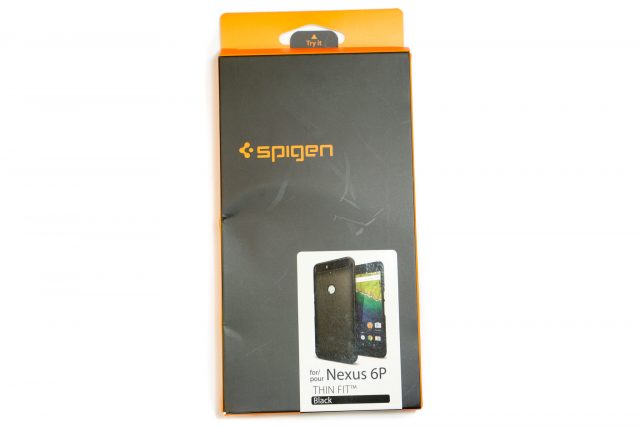 This Thin Fit case is a hard polycarbonate shell that snaps onto the Nexus 6P very snugly. It has a smooth matt finish, but offers a very good grippy feel on the back. It feels really secure in the hand, which should be much welcomed by Nexus 6P users who find the device's aluminium back too slippery.
Designed to be minimalist, the Thin Fit case doesn't add much bulk. It is a little thicker than the free Huawei case that Nexus 6P buyers in Singapore may have gotten, but just very slightly. The case feels very durable, and with the snug fit on the Nexus 6P, you feel like the case was part of the phone.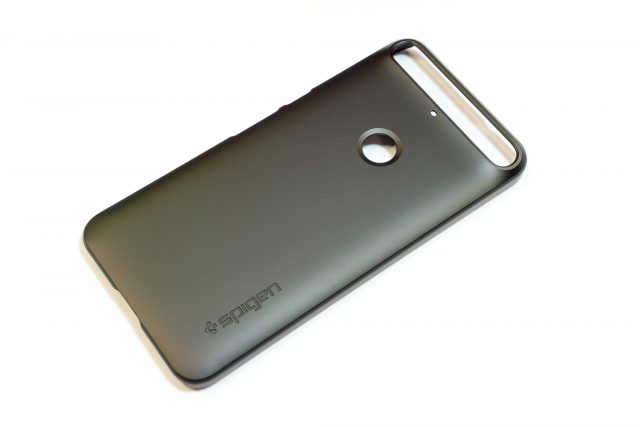 There are proper cutouts to access all the ports and buttons of the Nexus 6P. In particular, the cutout around the volume and power buttons are embedded within the case, without leaving parts of the plastic missing as some cases do. It's a minor issue for the most part, but I find this helps to maintain the rigidity of the case better.
The visor on the back is fully exposed, but in case you're concerned that the glass may get scratched when you set the Nexus 6P down on a flat surface, worry not. There's a 1.3 mm lip over the visor so that the glass remains safe.
The front glass of the Nexus 6P is also similarly protected by a 1.0 mm high lip, so it's alright to set the smartphone face down on a flat surface.
I did find that the cutout for the headphone port not big enough to accommodate the size of my headphone plug. My headphone plug is probably larger than average, so you might have better luck with yours.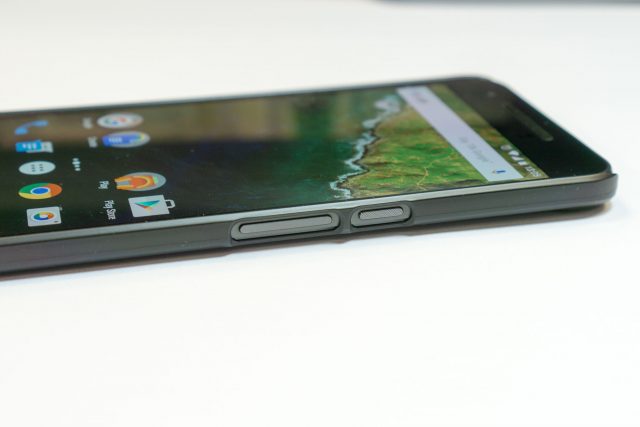 Another concern that some users may have is that the top and bottom of the Nexus 6P remains largely exposed. The sides of the Thin Fit case, as it curves around to the top or bottom, recedes to the back-side rather abruptly, leaving the corners pretty much unprotected. If the Nexus 6P drops and the corner hits the ground first, it's likely that the Thin Fit case might not provide adequate protection.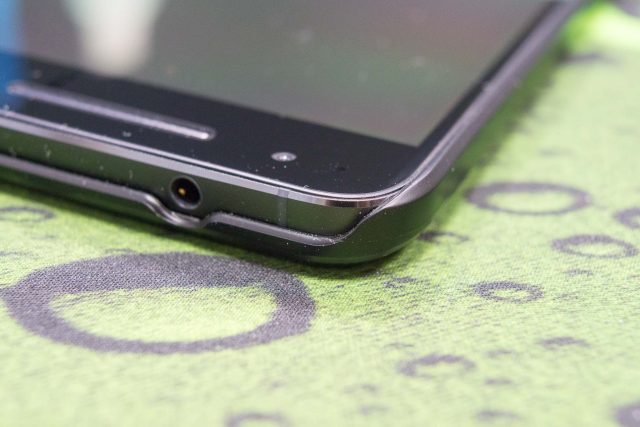 Overall, the Spigen Thin Fit case feels good, looks good, and doesn't add much bulk to the Nexus 6P. Just be careful not to drop it on the corner.