These days, gamers don't lug desktop gaming rigs around anymore. There are plenty of serious gaming notebooks to choose from. The ASUS G752 is a recent update to their Republic of Gamers (ROG) line of enthusiast gamer hardware. It's a beefy machine, and a hefty one. So while not lugging desktops, some gamers may instead be lugging hefty notebooks.
That's in fact my very first impression of the G752, from the moment I picked up its box. It is really heavy. The notebook itself weighs 4.06 kg. That's right, not 4.06 pounds, but all of 4.06 kg. It's a big beast, physically too, with the thickest part measuring 51 mm. While some gaming notebooks are taking to svelte, sleek-looking designs, the G752 wants you to know it is a powerhouse.
The G752 isn't the star flagship of the ROG line, but it's likely the most popular, most practical gaming notebook for most people because of its more accessible price. It's a sequel to the previous year's G751, with a bit of updated design and hardware specifications.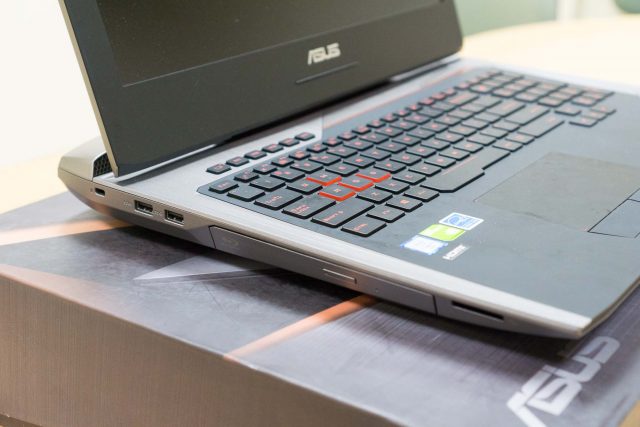 This monster notebook boasts a 17.3-inch display with full-HD 1920×1080 resolution, Intel's sixth generation Skylake i7-6700HQ processor and Nvidia GeForce GTX 980M discrete graphics card with 4GB of GDDR5 VRAM. The G752 comes with a 128 GB SSD and a 1 TB 7200RPM SATA HDD. There's also a 6x Blu-Ray optical drive. Network connections include both 802.11ac Wi-FI and Gigabit Ethernet LAN port.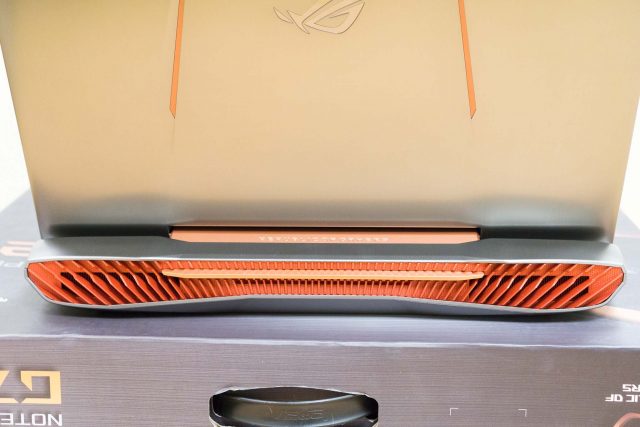 The G752 is the first notebook computer to integrate a vapour channel within its cooling system, which together with copper heat pipe creates effective and efficient cooling for improved graphics performance.
Other interfaces include 4x USB 3.0, 1x USB 3.1 Type-C, 1x microphone jack, 1x headphone jack (with S/PDIF), line-out jack, 1x VGA and 1x HDMI. The built-in camera sports HD resolution and an array microphone.
The build quality of the G752 is excellent. It's mostly aluminium, and the chassis is really sturdy. The keyboard is large and comfortable to use. Sound output is pretty good too. If you're looking for replace a gaming desktop, the G752 might actually be a good consideration if you do want the flexibility of bringing it around from time to time. It's a little too heavy, in my opinion, to be lugging it around too often.
You can read more about the G752 from TechRadar's review.
Conclusion
The ASUS ROG G752 looks good and boasts plenty of horsepower for gamers.
Pros:
Good hardware specifications and performance
Good build quality
Cons: