Plantronics is traditionally better known for their business and work related audio products, but the last couple of years they've also been trying to make space for themselves in their consumer music market. Their BackBeat PRO 2 Bluetooth headphones, unveiled earlier this month, is one of those products designed for music. It's an update to the BackBeat PRO from two years ago.
The Plantronics BackBeat PRO 2 is positioned as a premium, high-quality, Bluetooth wireless headphones with active noise cancellation, long battery life, a battery-less wired operating mode, and a handful of other convenient features. Compared to the original BackBeat PRO, the new headphone is 35% smaller, 15% lighter, and has active noise cancellation that works better.
There are two versions of the BackBeat PRO 2. I have the basic version for this review. The other Special Edition adds on NFC pairing capability, and comes with a protective travel case instead of a cloth bag. It is also all black, whereas the basic version is brown. Other features and specifications are identical.
The BackBeat PRO 2 is an over-the-ear type headphones. The ear cups are oval, shaped to fit our ears better. They aren't overly large too, and instead cups the ears just right. The ear cup cushions are soft, and while I found them to be very comfortable, the faux leather material isn't very breathable, so it does get warm with some extended listening. The left and right sides are easily identified by large bold letters on the inside of the cups.
The headband is well cushioned, with the same faux leather on the outside, and fabric material on the inside. The size is easy to adjust in fixed steps, and easily fits varying head sizes well.
The left side ear cup has controls for volume and music playback. Volume is controlled by a spring-loaded dial, which means you just twist it a little clockwise or counter-clockwise, rather than turning it all the way. The button right in the centre is for pause and playback is easy to locate by feel. The back and forward buttons are located on the ring around the centre button. The actual button positions are more difficult to feel, but you can reference the two small nudges on the rim.
The right ear cup also as a switch, on the side facing backward, used to select the noise cancellation mode. It's a three-position switch, so it's more than just an on-off selection. The third position turns on the open-microphone mode, which is where the audio picked up by the dual microphones are played back into the headphones, so that you are able to listen clearly to your sounds in your environment. This is actually really useful, because if someone starts to talk to you, you can just switch to the open-microphone mode instead of taking the headphones off.
The right ear cup has a power switch, a microphone mute switch, a Micro-USB port for charging, and a 3.5 mm audio port for using the BackBeat PRO 2 as an unpowered wired headphones.
The power switch also doubles up as a Bluetooth pairing button when held for a few moments. The BackBeat PRO 2 can connect with up to two Bluetooth audio sources simultaneously.
The ear cups on the BackBeat PRO 2 can be turned 90° around so that the entire headphone takes on a much flatter profile, making it easier to carry around in a bag or case. It also rests more comfortably and securely on your shoulders when you want to take a break from listening.
Sensors on the BackBeat PRO 2 detect when you've taken off the headphones and automatically pause your music. Music playback resumes when you put back on the headphones. This sensor smartness is a really nice bit of convenience.
Since the BackBeat PRO 2 is designed to be a music headphones, sound quality is definitely important. To this end, the BackBeat PRO 2 does not disappoint.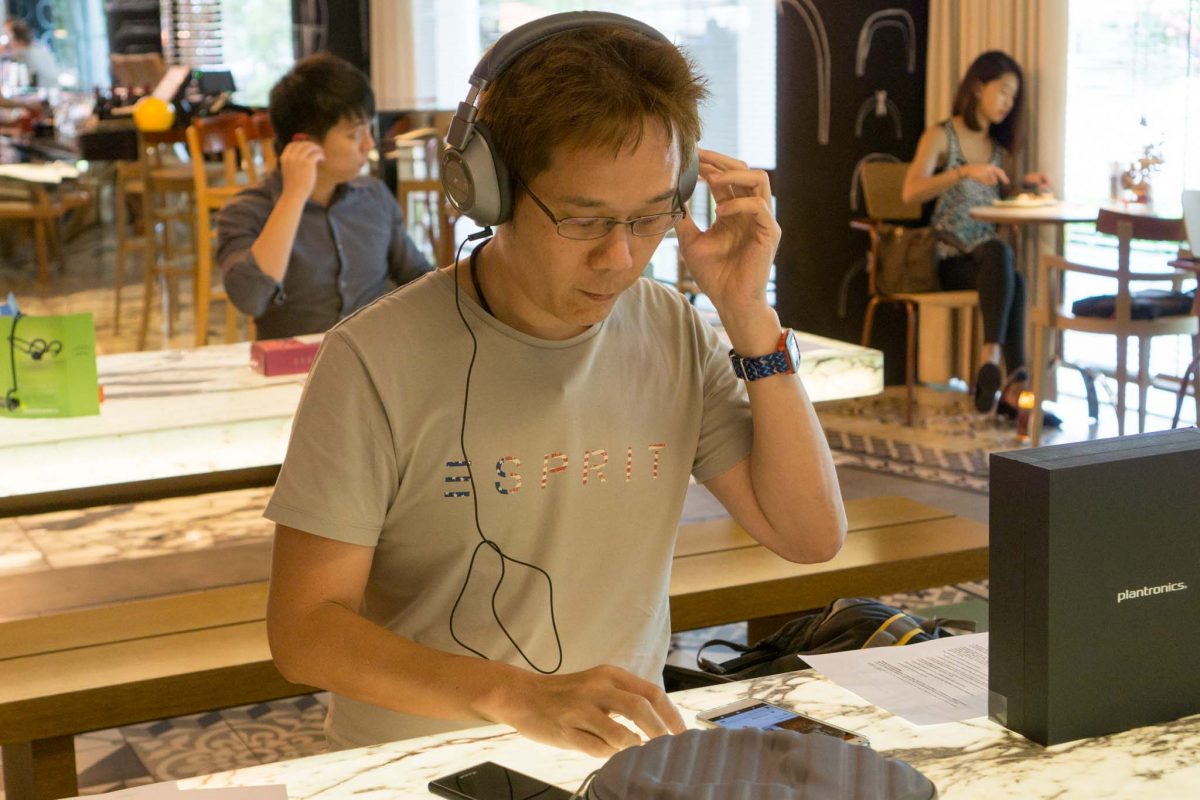 I like my headphones to have a deep bass presence, and the BackBeat PRO 2 delivers that oomph, all the way down to the sub bass. Yet, it does so in a tempered manner, without overpowering other musical notes or changing how the music sounds. The mids are strong and clear. I did find that the high-end sounded just a little distant.
Noise cancellation works reasonably well, although I've certainly heard better ones. I haven't had the opportunity to try the Bose QC35 myself, but many other reviewers use the QC35 as a benchmark and the BackBeat PRO 2 is not quite at that level.
The BackBeat PRO 2 has lots of voice prompts. Sometimes that can be helpful, especially when you're still figuring out the headphones. But after a while, it does get annoying to be reminded every time you've turned ANC on or off, or that you've turned on the open-microphone, etc. It would have been nice to have the option to turn off these voice prompts.
For your continuous listening pleasure, the BackBeat PRO 2 runs up to 24 hours on a single charge. That's 24 hours of continuous music listening, mind you, so considering that you don't listen for that long at one go, the BackBeat PRO 2 will likely last you a couple of days including standby time. In fact, Plantronics says the BackBeat PRO 2 will last 21 days on standby.
Then, when you do run out of battery, you can still use the BackBeat PRO 2 as a regular unpowered wired headphones. There's no active noise cancellation, of course.
The BackBeat PRO 2 offers plenty of wireless freedom with its Class 1 Bluetooth capabilities which provide up to 100-metres of range when paired with a Class 1 Bluetooth music source.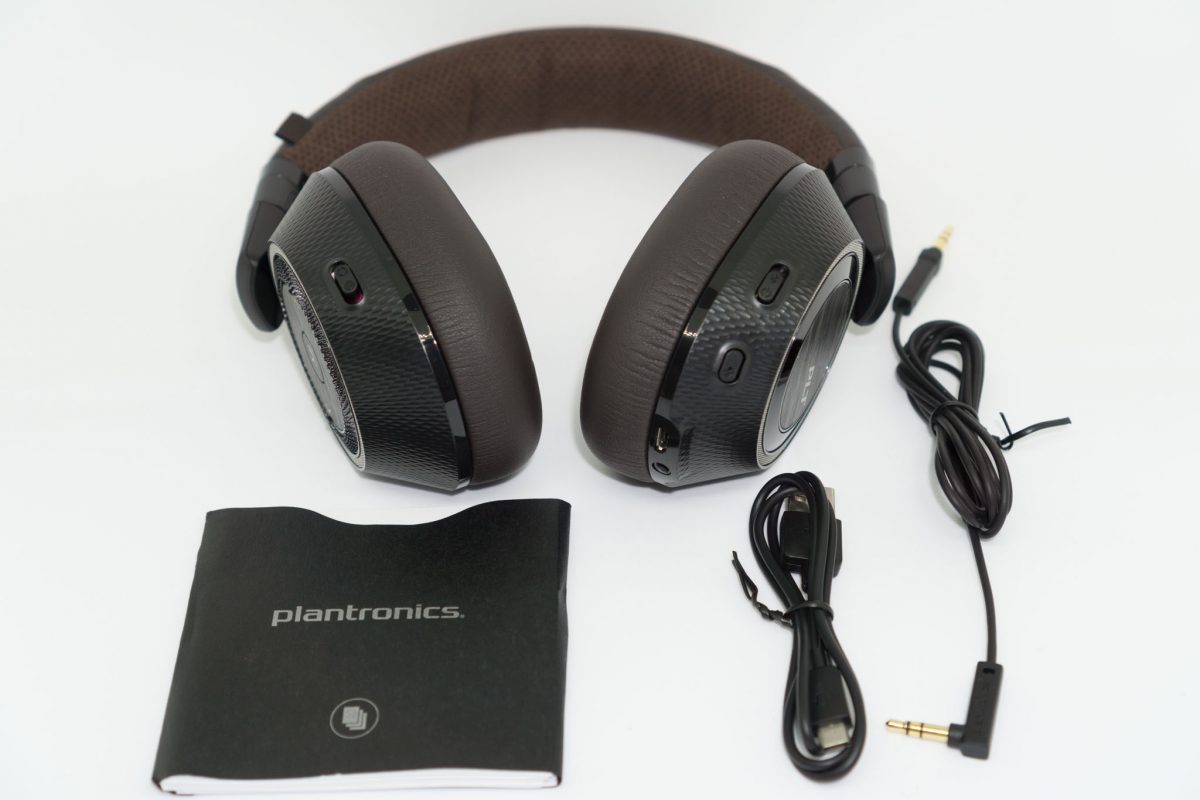 The BackBeat PRO 2 comes with a Micro-USB cable for charging, a 3.5 mm audio cable, and a cloth bag. The BackBeat PRO 2 Special Edition includes a travel case instead of the cloth bag.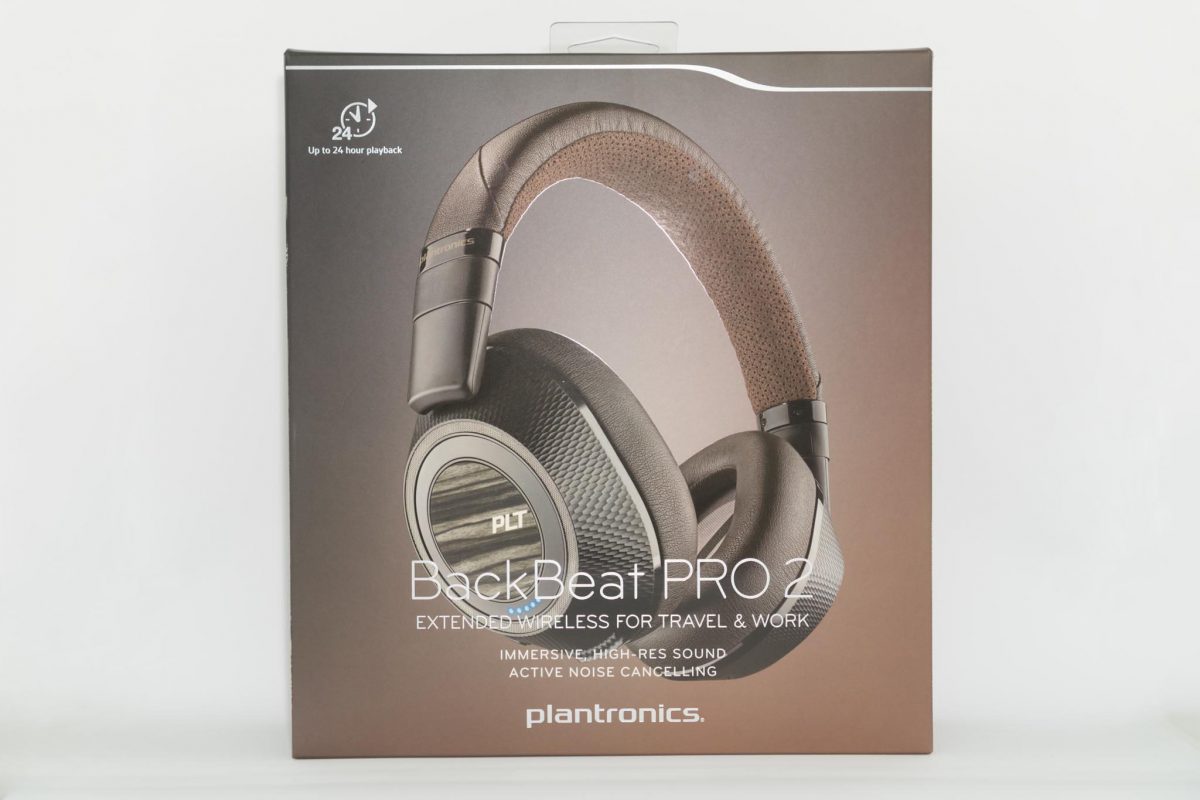 The Plantronics BackBeat PRO 2 will be available at authorised Plantronics retailers for S$319. A special edition BackBeat PRO 2 SE will be available at authorised Plantronics retailers for S$379.
Conclusion
The Plantronics BackBeat PRO 2 is a Bluetooth headphones that offers active noise cancellation, excellent sound quality, and lots of smart sensor convenience. The retail price at S$319 seems pretty good for a headphones of this quality and performance.
Pros:
Excellent sound quality
Comfortable to wear
Long battery life
Can fallback to wired mode when batteries are dead
Open-microphone is convenient
Cons:
Noise cancellation isn't excellent
Ear cups get warm extended listening