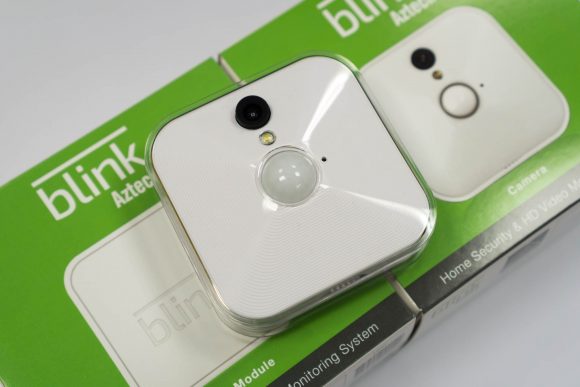 Home security cameras that transmit data wirelessly are not new. The Blink wireless security camera is a bit different though. You see, it is truly wireless. It doesn't need a wired powered source. Instead, the Blink camera runs on two AA lithium batteries for up to two years. It's a wireless camera you can truly place anywhere, no wires needed.
The Blink Home Security and HD Video Monitoring System, as it is properly known, comprises a battery powered wireless camera and a small sync module. The sync module acts as a wireless communications hub for connecting up to 10 Blink cameras to your regular 802.11 Wi-Fi network.
Blink was born out of a Kickstarter project in 2014, where they raised over US$1M in funds. While the product was designed and created by Boston-based startup Immedia, the actual hardware is made by our Singapore-grown Aztech Technologies. While Blink is sold elsewhere under the name Blink at blinkforhome.com, Aztech sells Blink Aztech here in Singapore. It's entirely the same thing, only just named slightly differently. The software is entirely from Immedia.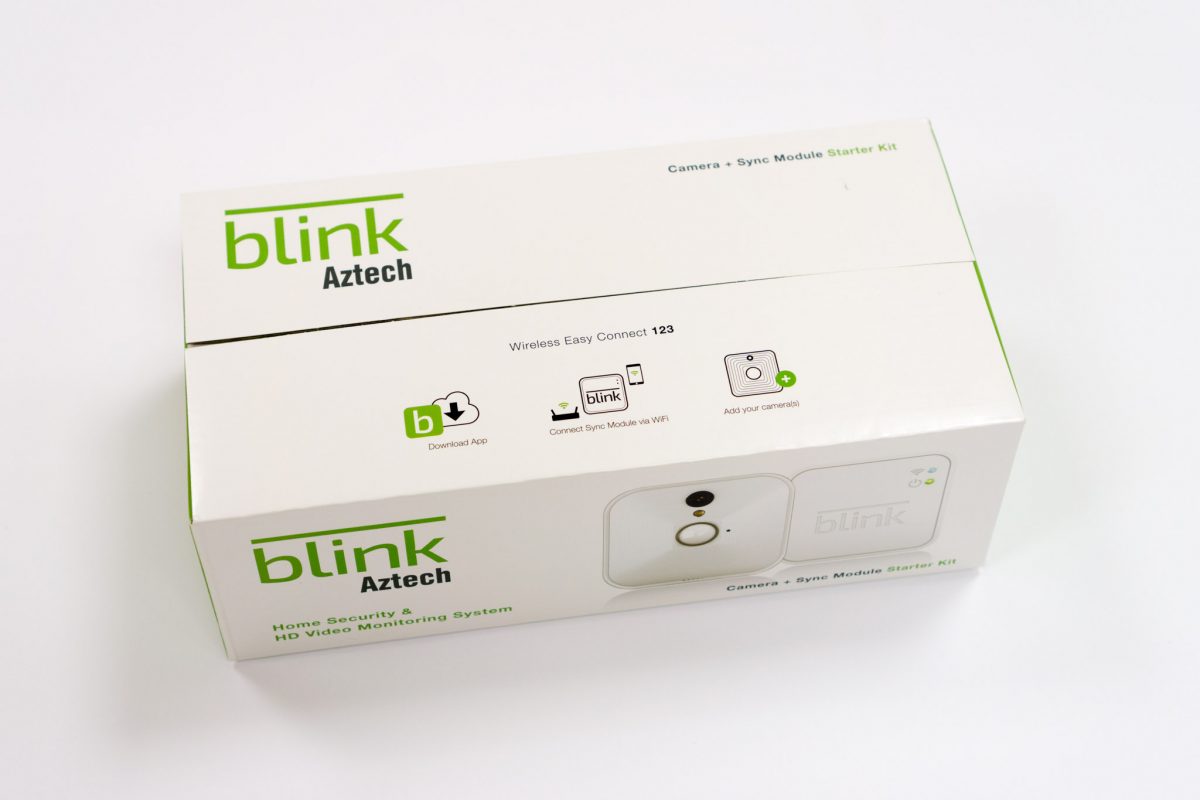 The basic starter kit comes with one camera and one sync module. They're individually packed, since they can each be purchased separately.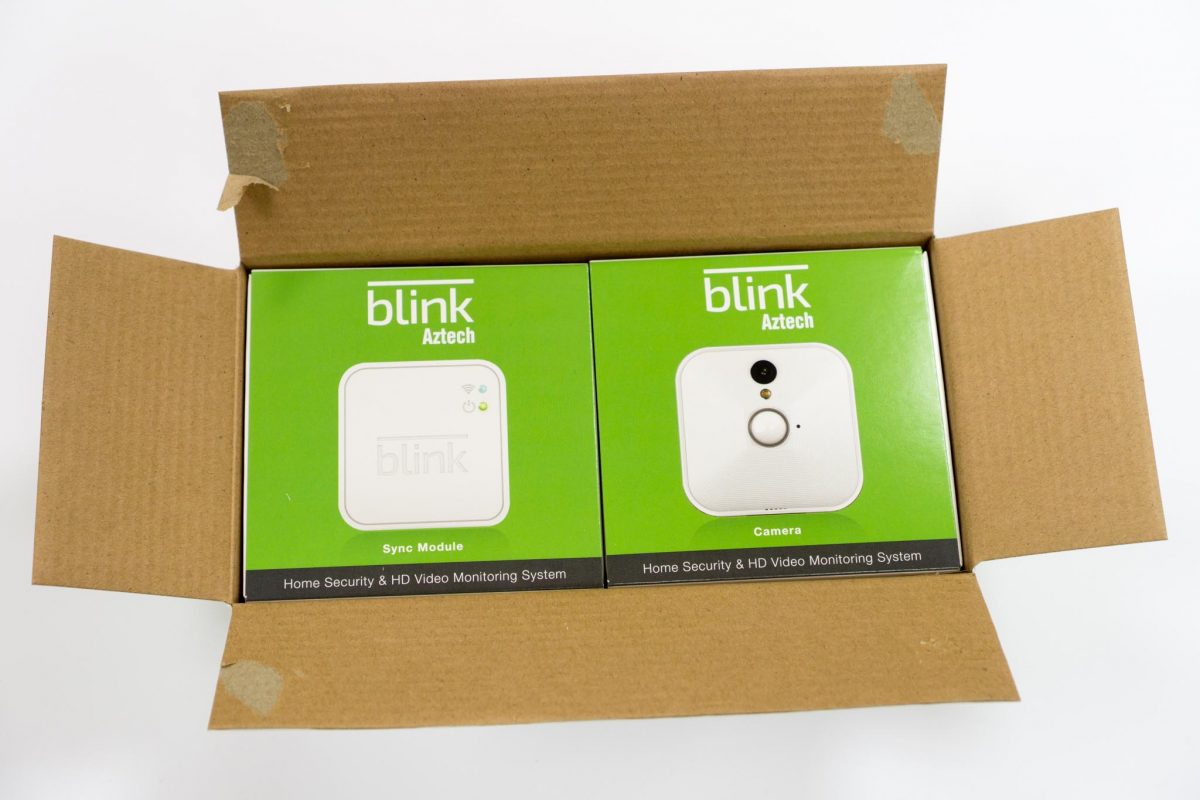 The camera comes with two AA-size lithium battery as well as mounting brackets for a wall-mount camera installation.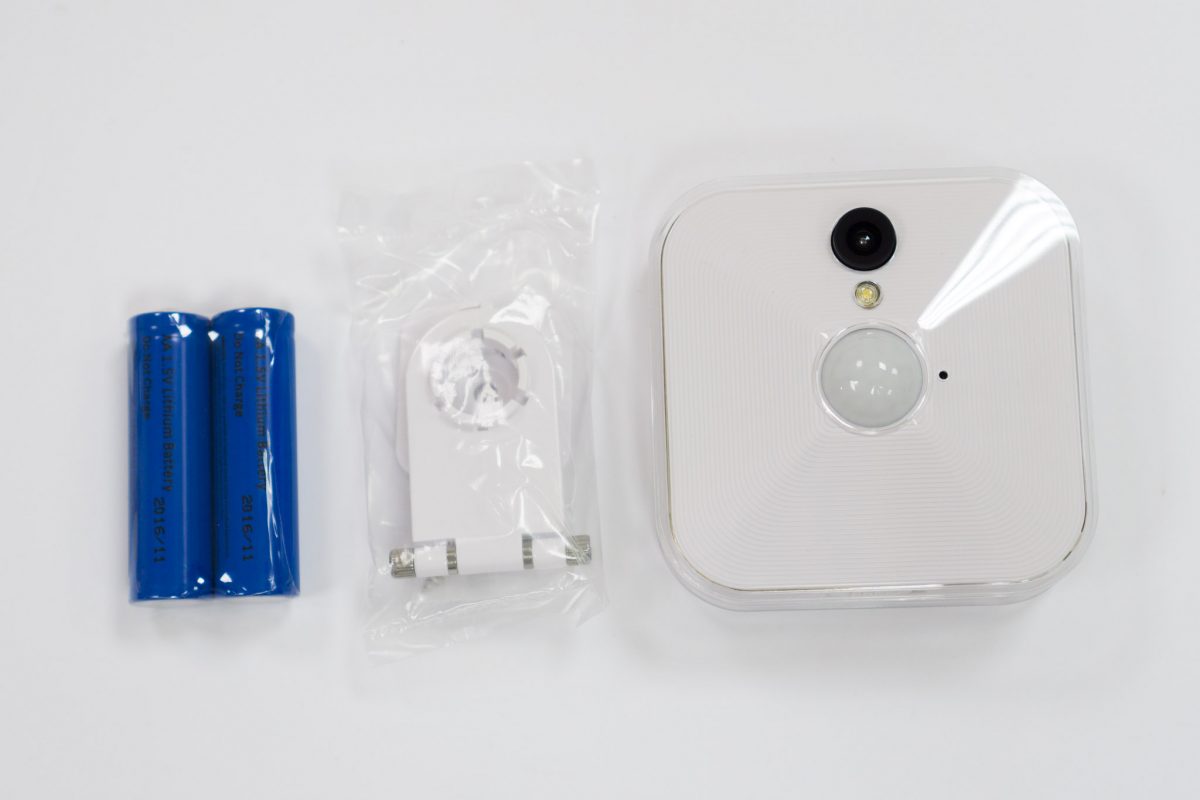 The Blink camera is pretty small and light, measuring only 71 x 71 x 30 mm and weighing 94 grams (batteries included).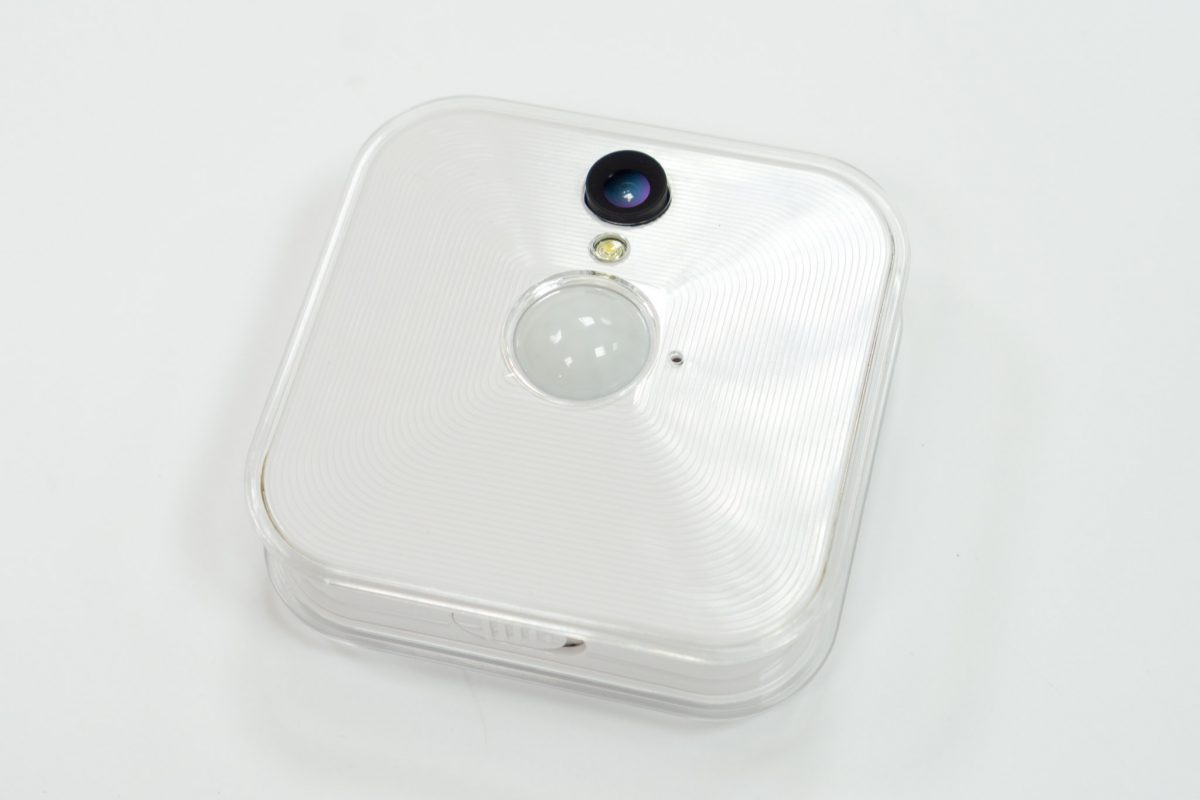 Apart from the camera itself, there is a passive-infrared motion detector, a LED indicator light which activates whenever the camera is recording, and a really bright LED illuminator for night-time use or use in dark environments. A slider switch at the bottom releases the back cover for access to the batteries.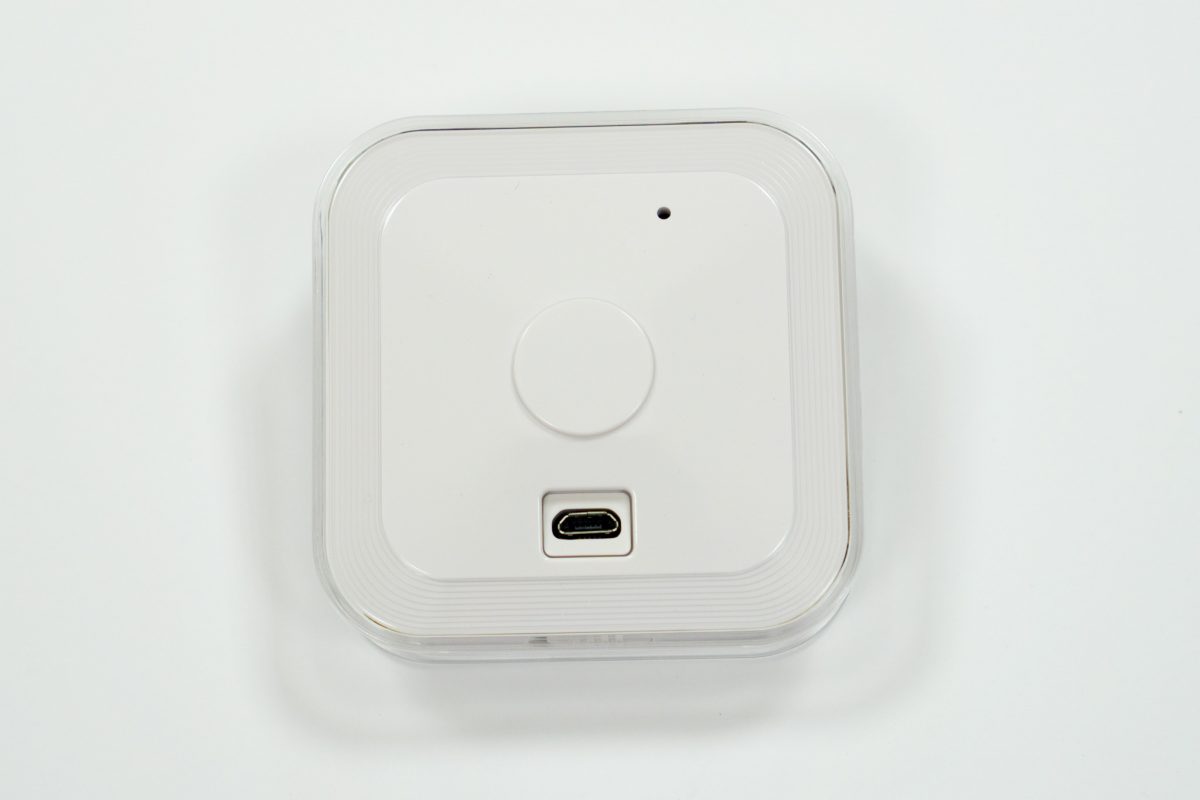 The Micro-USB port on the back of the camera can be used to supply power, if you prefer not to run the camera on batteries.
The sync module comes with a USB cable and USB power adapter. It's a bit smaller than the camera, measuring 62 x 59 x 18 mm and weighing 46 grams.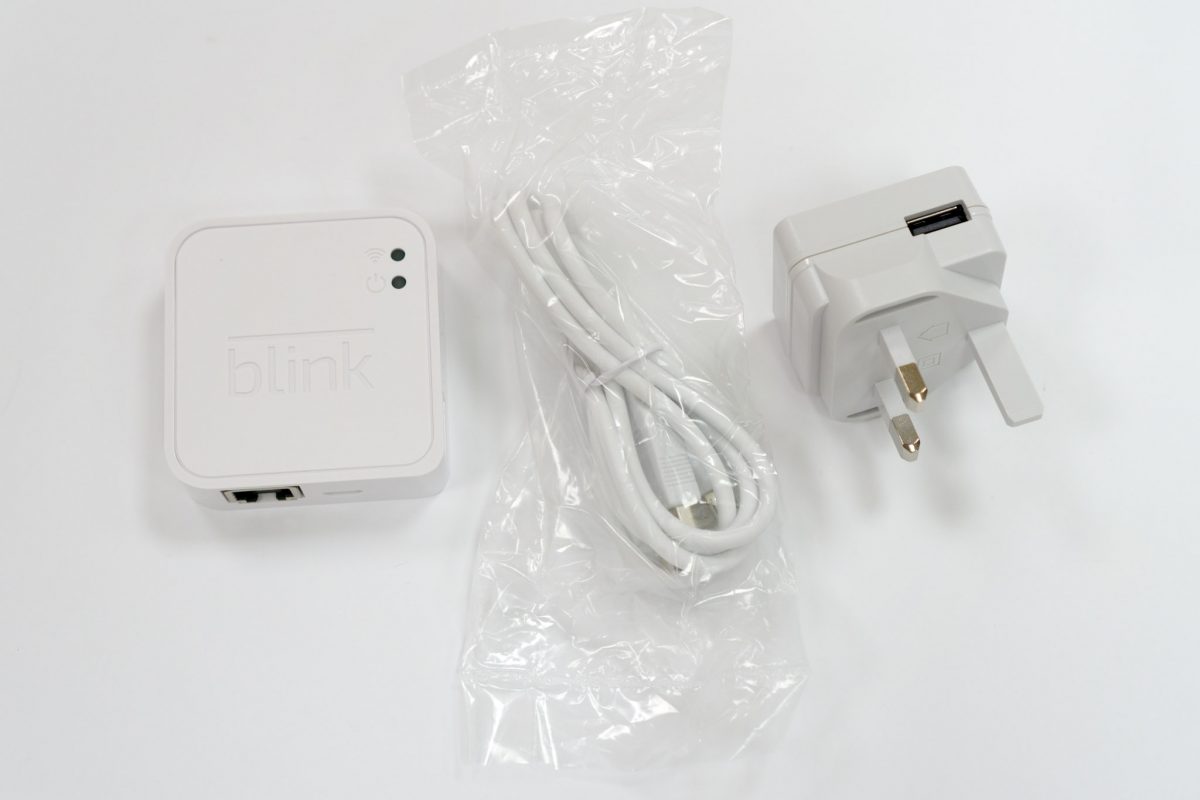 Unlink the Blink camera, the sync module is not battery powered. There is an Ethernet port on the unit, but it is not used at this time. Future software updates may activate this port.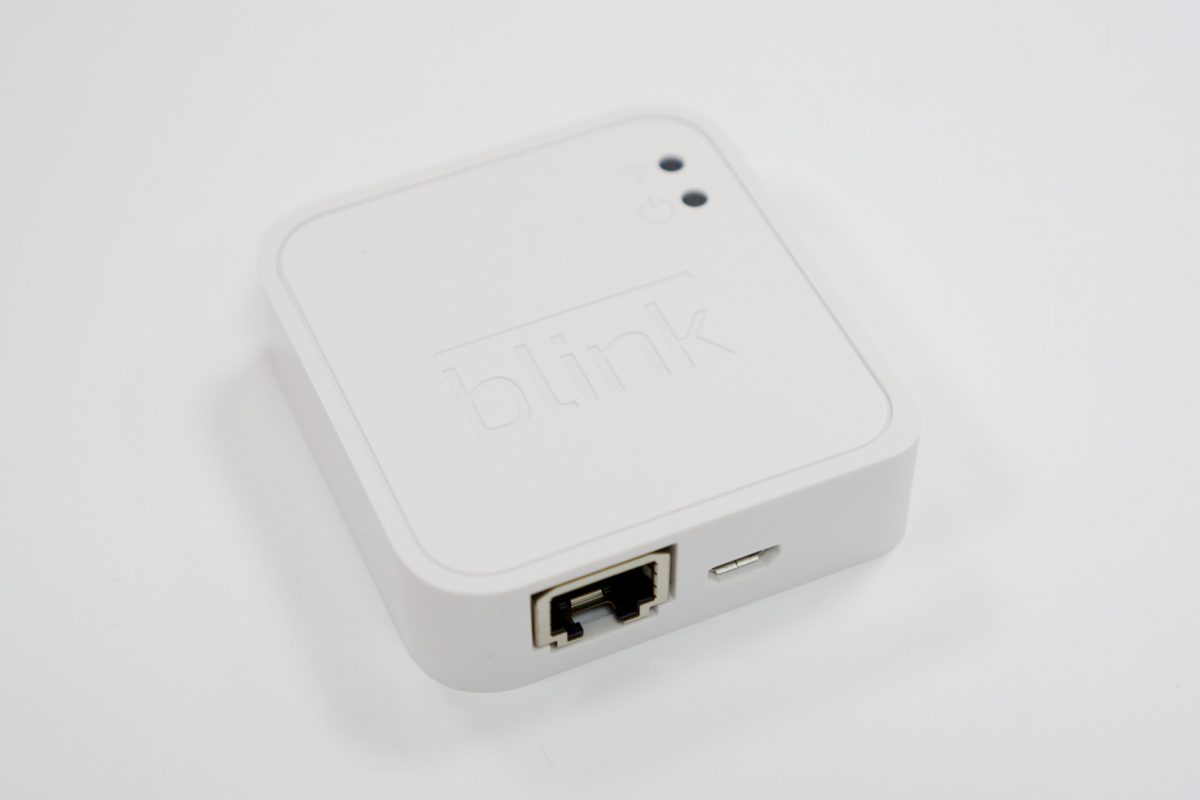 There's also a USB Type-A port on the sync module. Like the Ethernet port, it's not used at this time, but perhaps a future software update might give it a purpose.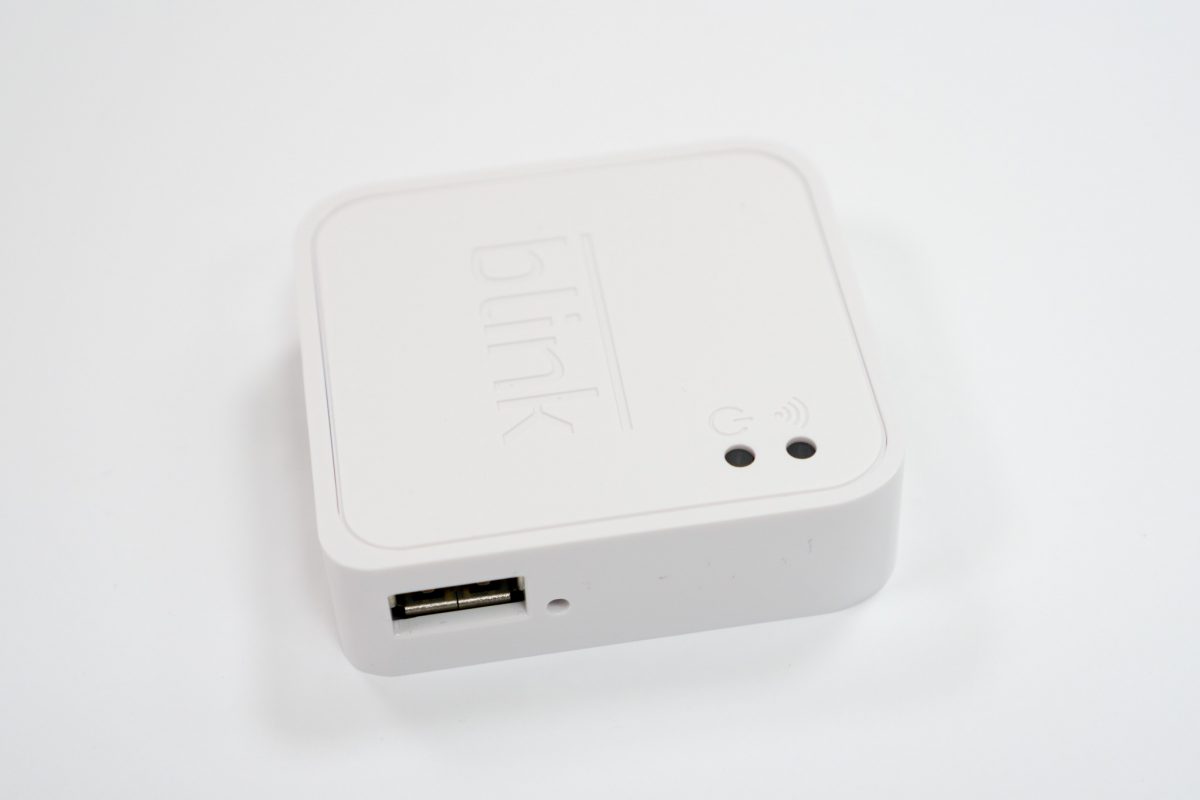 To use the Blink camera, you need their companion mobile app on either Android or iOS. Just download from the respective app store and start setting up the Blink. The first thing is to setup a Blink account. Subsequently, you will connect to the sync module's Wi-Fi network, then reconfigure it to use your usual Wi-Fi network.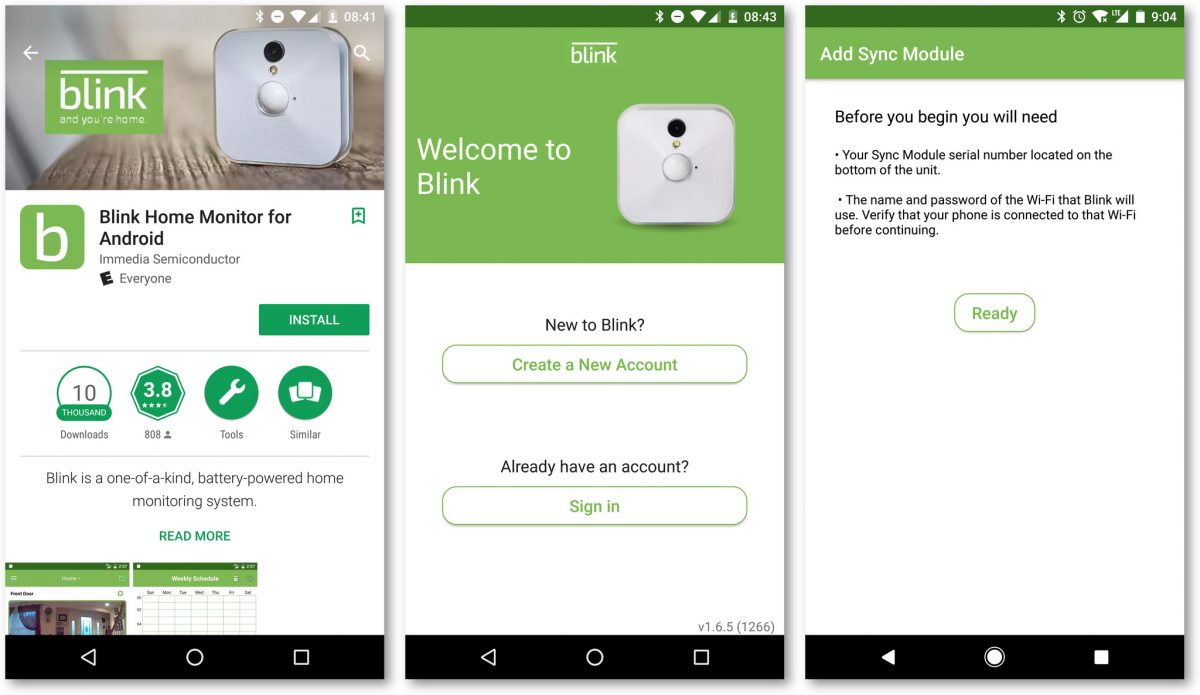 Once the sync module has been configured, you can start adding cameras. Both the adding of sync module and cameras requires the entry of the device serial numbers.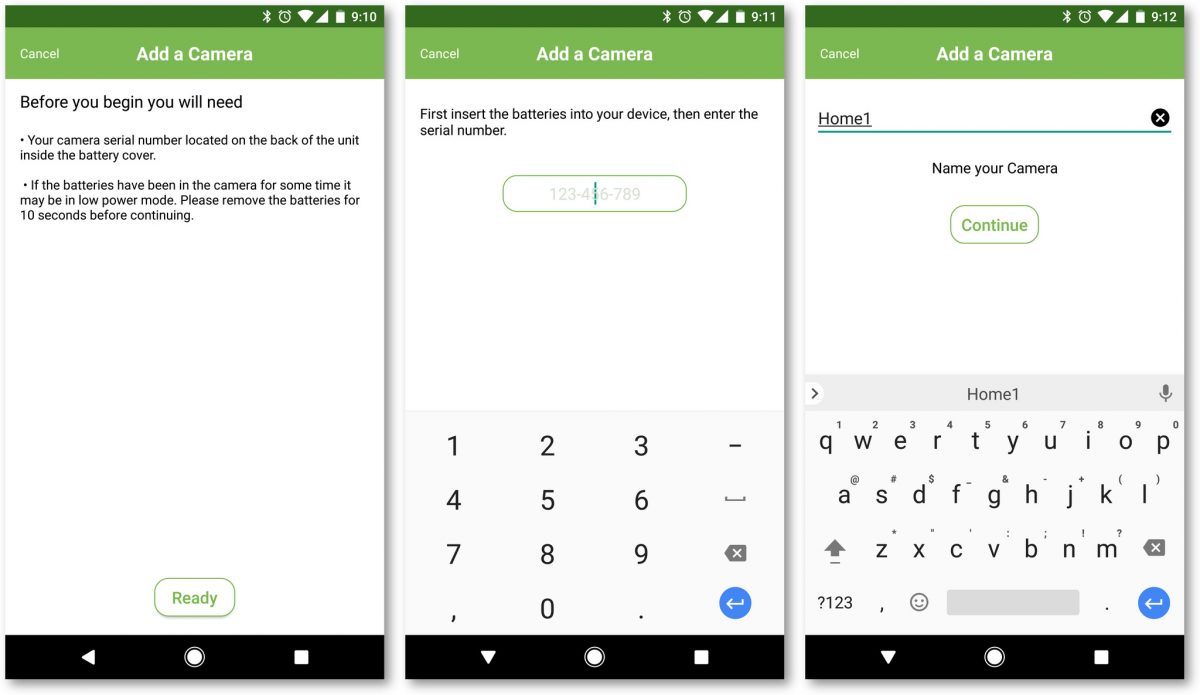 The setup is generally fuss-free. I did have some initial problems though. I had wanted to use my Nexus 6P for testing. The Blink app consistently crashed on my Nexus 6P. I had no trouble when I later used my Pixel XL. This was rather strange, since both the Nexus 6P and Pixel run the same version of Android 7.1.1 Nougat, so it's not like the Android version was the issue.
Once setup, the app lets you access all your cameras. You can take a snapshot (i.e. static image), or access a live video feed. The live video, however, is limited to about 15 seconds before the stream is paused, and the app asks if you want to continue. Although you can repeatedly elect to continue the stream, you will be interrupted every 15 seconds to respond to that prompt. You cannot get an true continuous video feed. I also found the on-demand capture (for both stills and videos) to be a little slow to activate.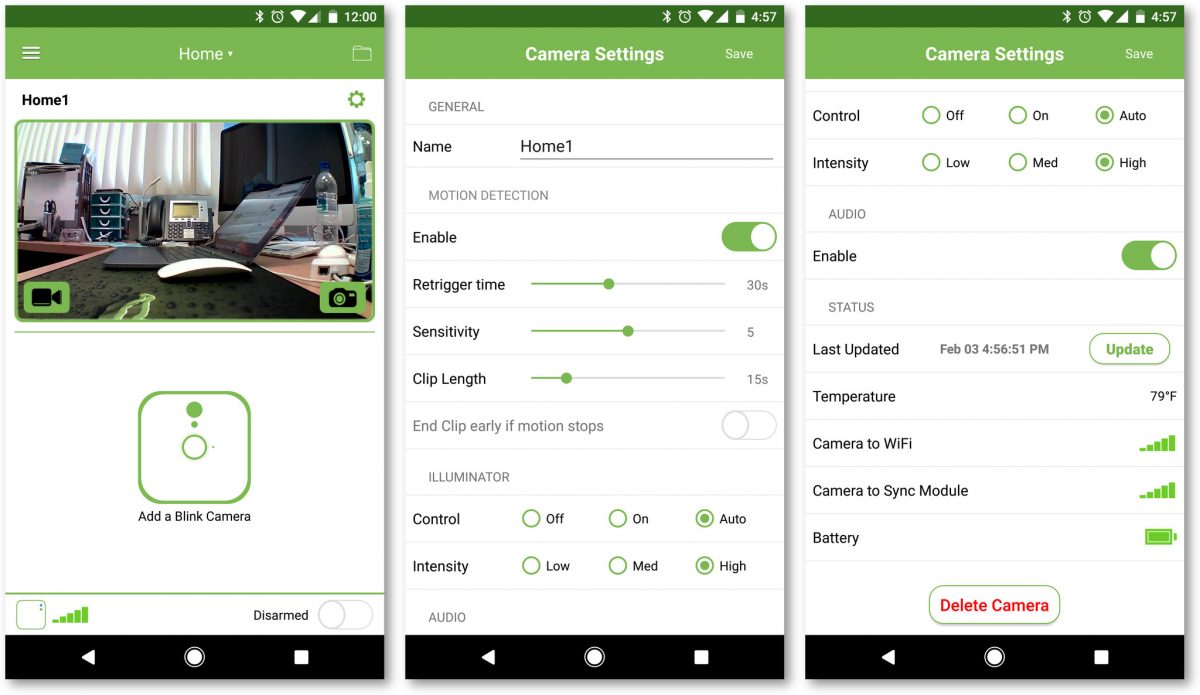 There are quite a number of configuration settings on the camera. As you can see in the above screenshots, you can configure motion triggers. When motion is detected, video will be recorded and uploaded to the cloud, so that you can subsequently access them on your Blink. You will have to "arm" the sync module and "turn on" detection on the cameras. It does take some time, about 20 to 25 seconds, from the time motion is detected to when the mobile app notifies you about it.
Unlike the on-demand capture, the motion-triggered recordings begin instantaneously. Instant activation is really important, because you want to see exactly what activity triggered the recording.
Other configurable settings include the recording duration (from 5 seconds to 1 minute), re-trigger time (30 seconds to 1 minute) from the last detection, and whether the Blink camera should stop recording early once motion has stopped. You can configure the LED illuminator (the bright light) to be on, off, or auto, as well as its intensity (3 levels). You can capture audio too. You cannot, however, send audio to the Blink camera.
The settings page also shows you the environment temperature, as well as the radio signal strength between camera and sync module, as well as between sync module to Wi-Fi.
You can either arm and disarm the sync modules manually, or create a time schedule. You schedule is configurable for full 7 days-week with 15-minute resolution.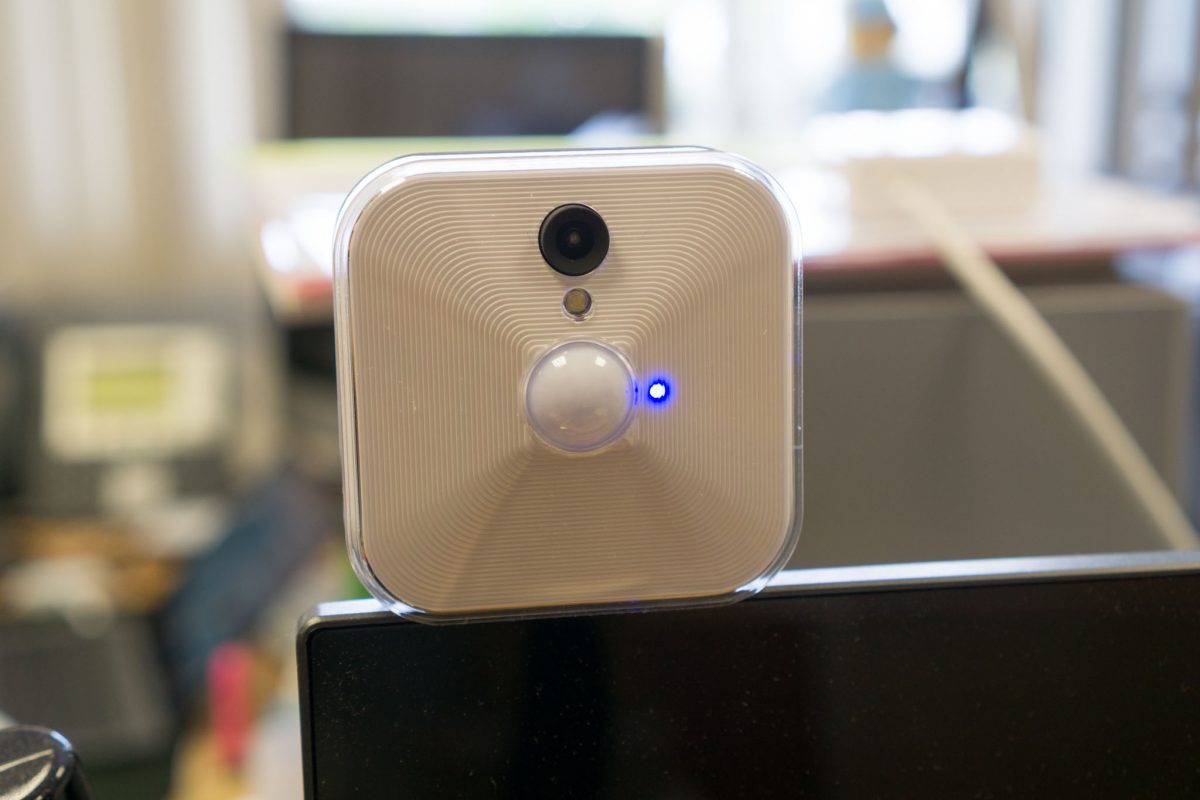 The Blink camera offers a relatively good 720p resolution image with 110° field of view. The video is in H.264 format, and you get full colour, auto white balance, and auto exposure.
Recorded video is uploaded to Blink's servers. You can save up to 7200 seconds of video. When that limit is reached, your oldest recordings will be deleted. Future software updates will let you record video directly into a USB flash drive on the sync module.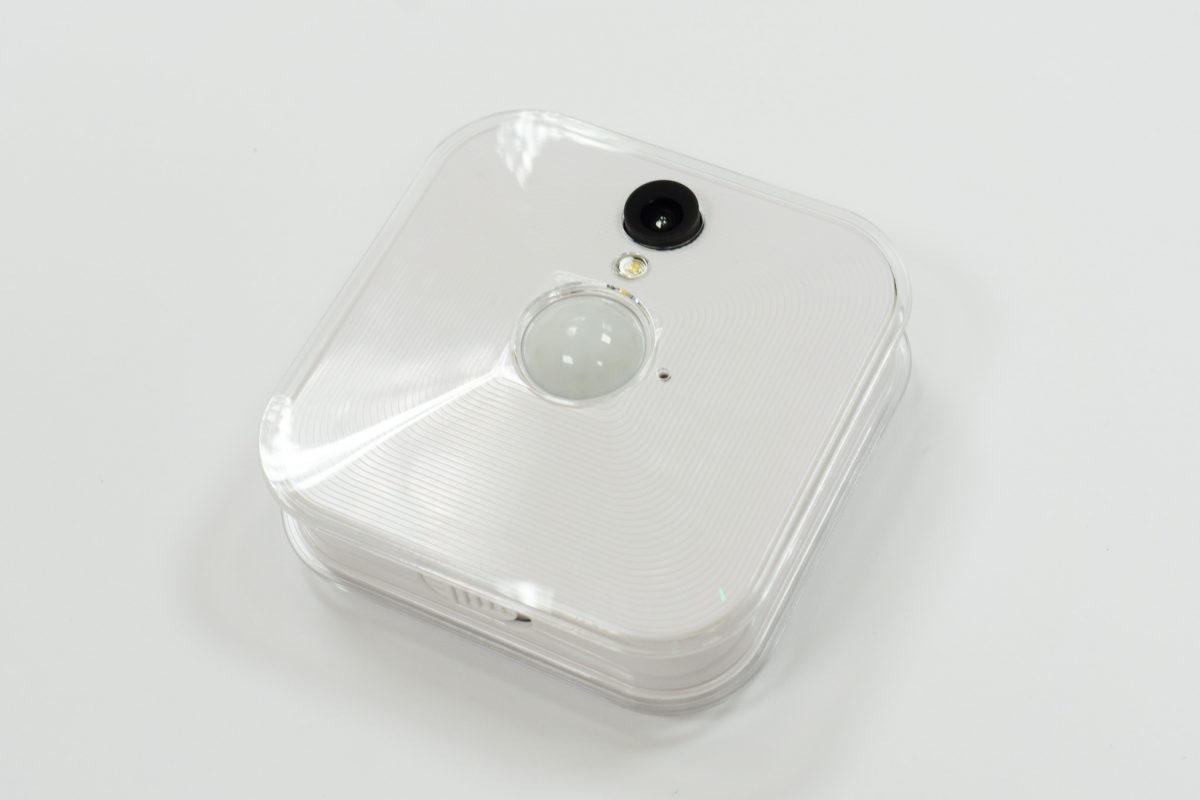 The Blink Home Security and HD Video Monitoring System is available at Challenger and other authorised retail stores. The starter kit, which includes one sync module and one camera, retails at S$188, and each additional camera is available at S$138.
Conclusion
The Blink Home Security and HD Video Monitoring System stands out for being completely wireless, making it extremely convenient to mount the camera anywhere, and easy to relocate any time. It's affordably priced and easy to scale out to more cameras.
Pros:
Totally wireless, uses Wi-Fi and is battery powered
Good image quality
7200 seconds of video storage on cloud
Cons:
Doesn't stream continuously
On-demand capture is slow