D-Link added to their line-up of IP security camera with the launch of the DCS-936L HD Wi-Fi Camera earlier this year. This is a fixed lens wide-angle camera with 720p video resolution packed into a smallish palm-sized unit. It's budget-friendly price tag makes it an attractive option for home owners wanting to keep a watchful eye on their home.
I've used many D-Link IP cameras myself. In fact, I don't recall having bought any other brand of IP cameras for my own personal use. The challenge, with many cameras, unless you get those with fish-eye lenses, is that you often cannot capture a wide enough area with a camera in a confined space. The wide-angle lens in the DCS-936L caught my attention, so I asked D-Link for a review unit.
The key features of the DCS-936L include 720p capture, infrared LEDs for capture in darkness, motion detection to trigger email and recordings, sound capture, and microSD card for storage. There is no pan, tilt, or zoom capabilities, although you do get 4x digital zoom.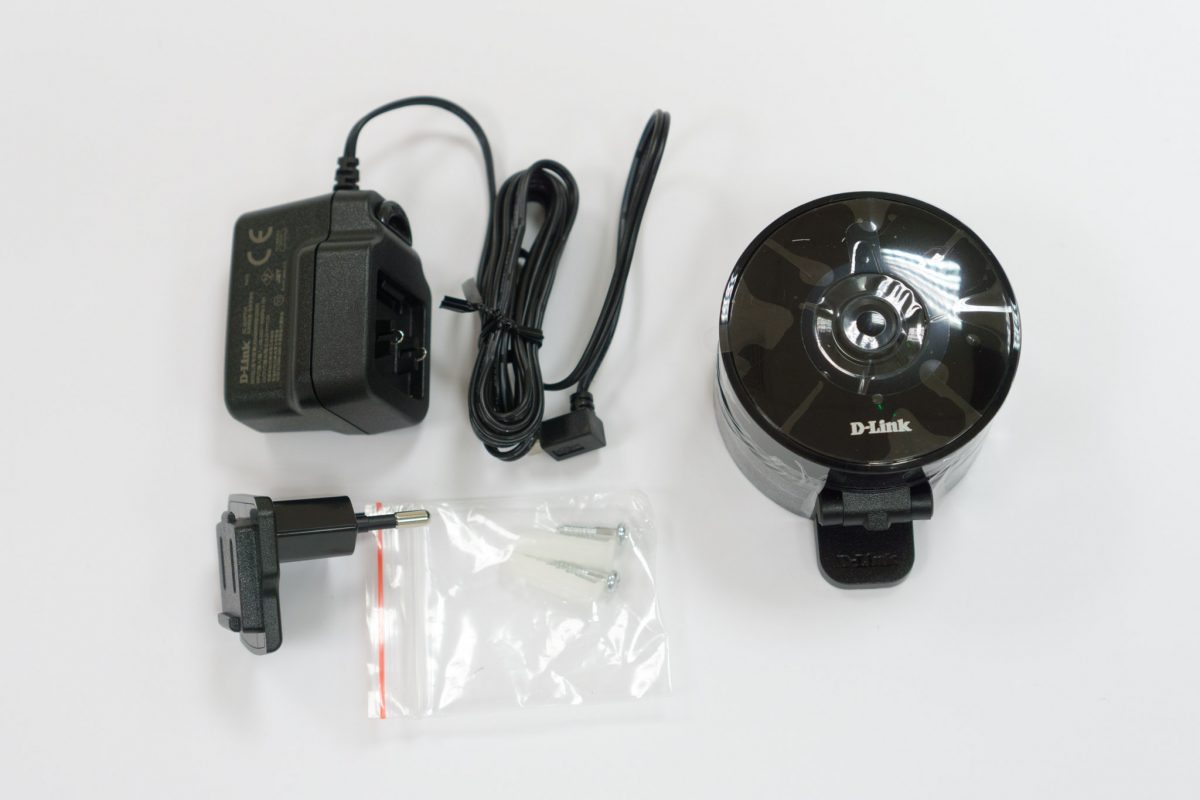 In the box, the DCS-936L comes with a Micro-USB power adapter, an Euro 2-pin plug head, and wall mount plugs and screws.
The DCS-936L is powered by Micro-USB, so you can choose to use your own USB cables and power sources if you prefer. However, the Micro-USB cable supplied by D-Link has a right-angled connector that comes in useful in some situations. If the camera is mounted on the wall and "closed up" against the base (i.e. the camera is pointed perpendicularly against its mounting surface), then there won't be sufficient space between the Micro-USB port on the camera unit and the base. The right-angled Micro-USB connector will be needed.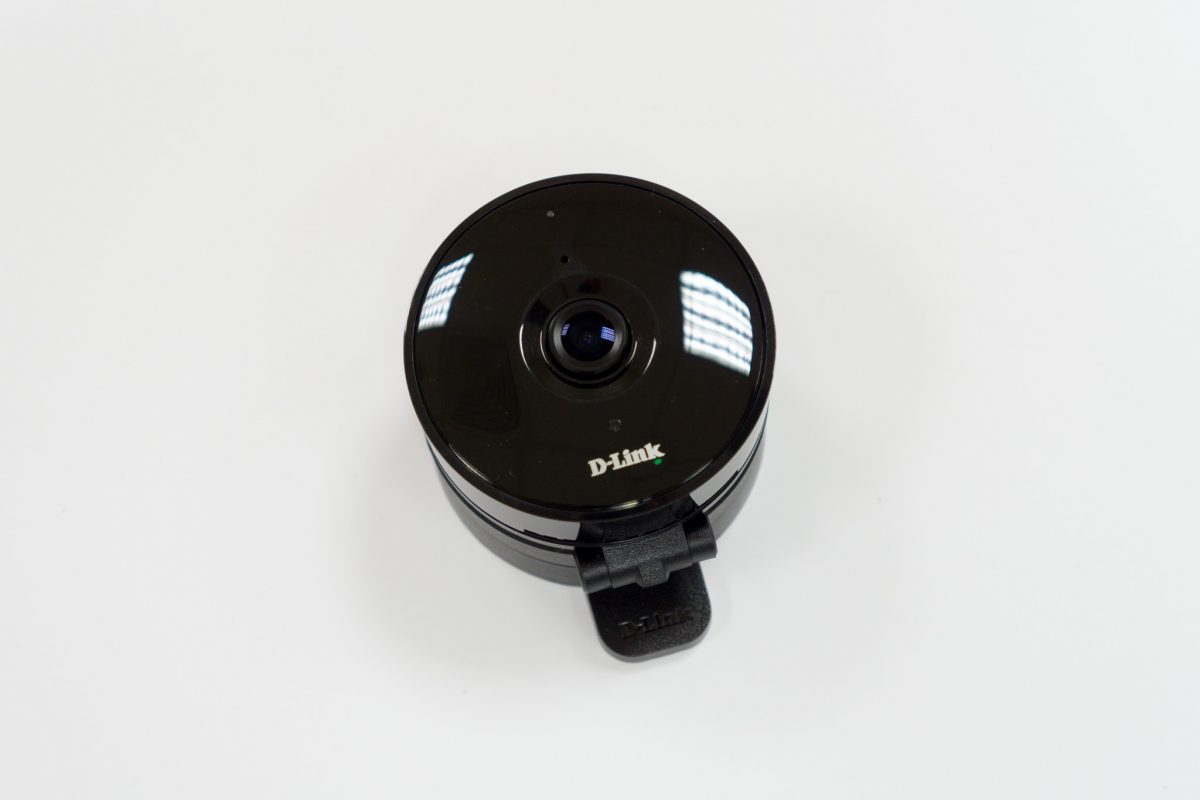 There is some flexibility in how you can control the view of the camera. First, a hinge mechanism between the base and the camera lets you adjust the angle as you need. Then, you can also rotate the camera itself.
Setting up the camera is fairly straight-forward using the D-Link cloud service. It worked very well when I used the mydlink Lite mobile app. Oddly enough, although the camera ought to have been auto-discovered when I used the desktop browser setup, the DCS-936L could not be detected on my network. There was no way to manually add the camera through the desktop browser setup. With the mobile app, however, there is an option to manually add a camera, and this process involves scanning a QR-code printed on the back of the camera. The manual add works well.
If you prefer, you can still setup and configure the camera the traditional way, by accessing the built-in web server on the DCS-936L directly with a web browser. There will be no cloud features or dependency on cloud in this way. For some people, this might in fact be a preferred option for some users. However, you would have to figure out how to access your camera remotely on your own.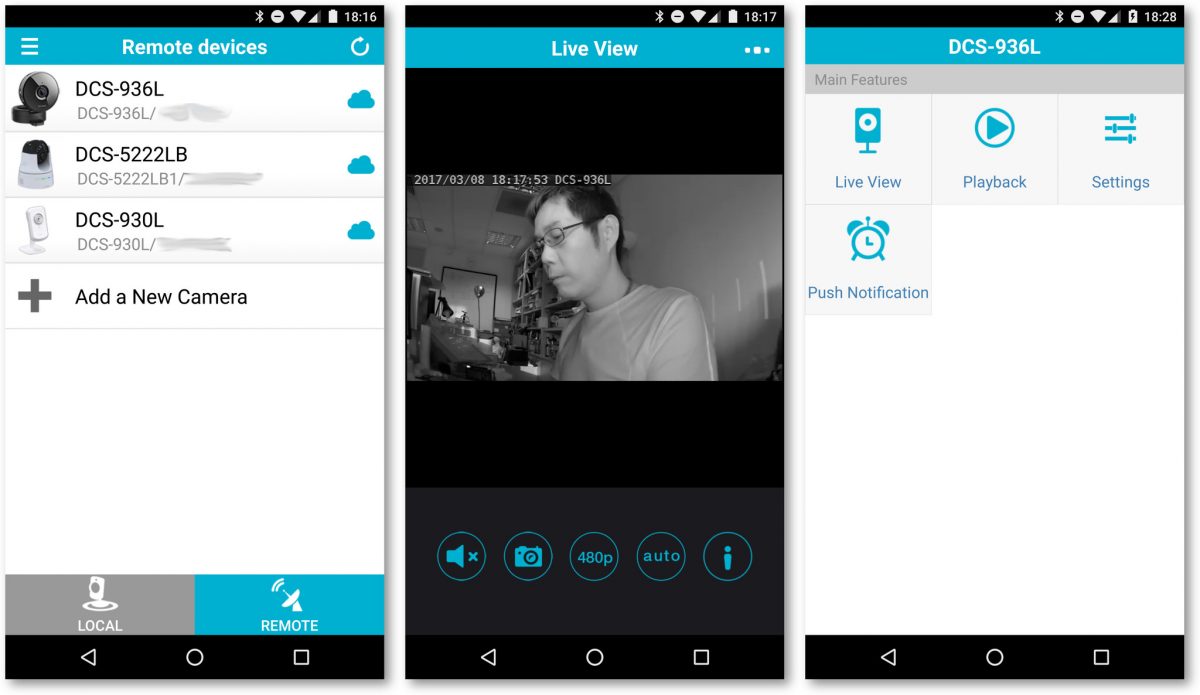 Video from the DCS-936L is excellent. The video snapshot above is of a dimly lit room. You get 120° viewing angle, good enough to cover most of a small room without overly distorting the image with fish-eye effect. You can configure motion-detection to sound-detection to trigger recordings and push notifications. Email notifications come with snapshots or video clips of the triggering event.
The infrared LEDs on the DCS-936L are good for up to 5m illumination, so recording in any average-sized room works pretty well.
This being a fixed camera, there is no pan and tilt. The wide viewing angle helps make up for that, and in most unattended surveillance usage, wide-angle is arguably more useful than being able to pan and tilt.
The D-Link DCS-936L HD Wi-Fi Camera retails for S$109, and is available from retailers such as Challenger.
Conclusion
The D-Link DCS-936L is overall a good fixed IP security camera that offers good quality wide-angle 720p video capture.
Pros:
Easy to setup
Wide-angle lens, 720p video
microSD slot
Flexible motion and sound detection triggered recording
Cons: