If you've installed any IP camera of late, you'll probably know that they're generally not difficult to setup. That is, if you are at least a little tech savvy. Otherwise, setting up IP cameras might not be such a breeze. D-Link is changing that with their new Omna 180 Cam HD that features integration with Apple HomeKit.
The D-Link Omna 180 Cam HD is designed to work with Apple HomeKit, Apple's smart home platform. It's also the first HomeKit-compatible IP security camera. Also, this camera works only with Apple HomeKit, so unless you have an iOS device, you're out of luck. Yes, Android users, move along now.
For iOS users, the Omna 180 Cam HD is a nice niche product catered to the Apple ecosystem. In fact, the product itself has a physical design that would be approved by Apple. It's a nice cylinder with aluminium finish, measuring 5.8 cm in diameter, 13.2 cm high, and weighing 232 g.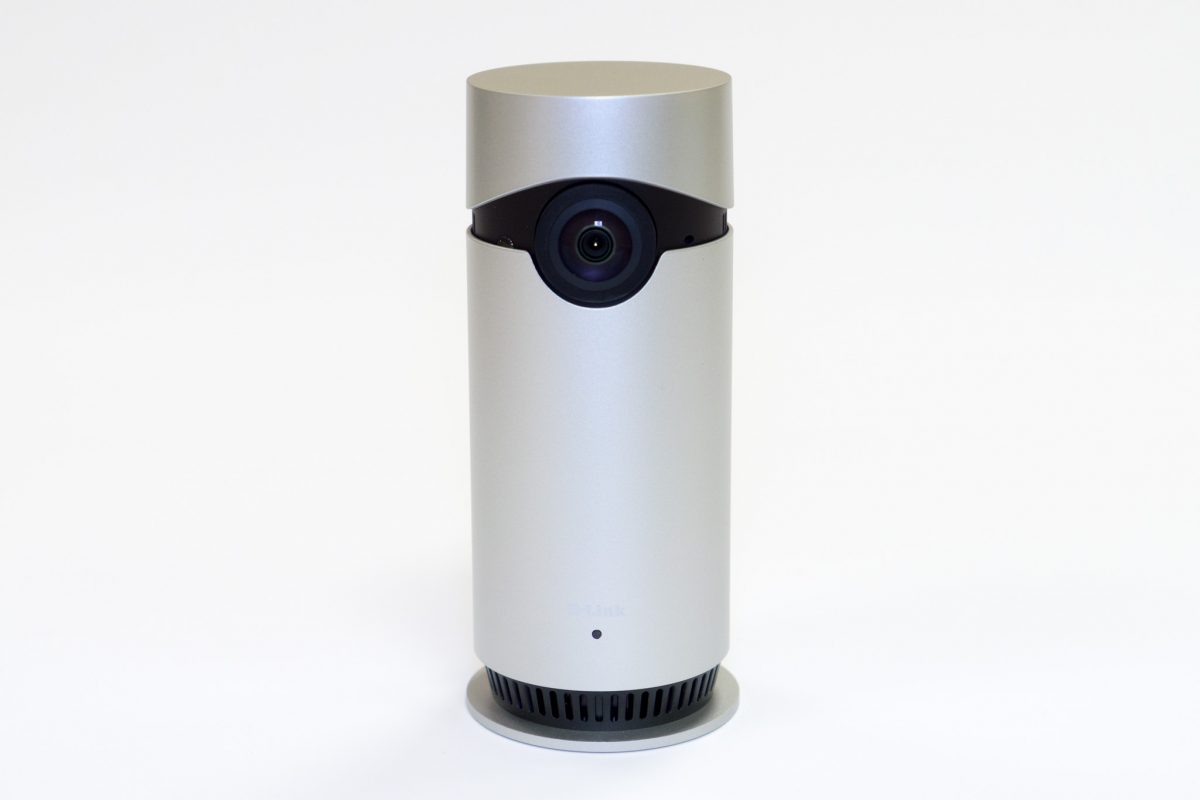 There's a status indicator on the front, and ventilation vents all around at the bottom. This device does get hot in use.
Around the back, you'll find a Micro-USB port for supplying power to the Omna 180 Cam HD. A USB power supply is included in the box, but since it's just Micro-USB, you can also use any other USB power source you might have available.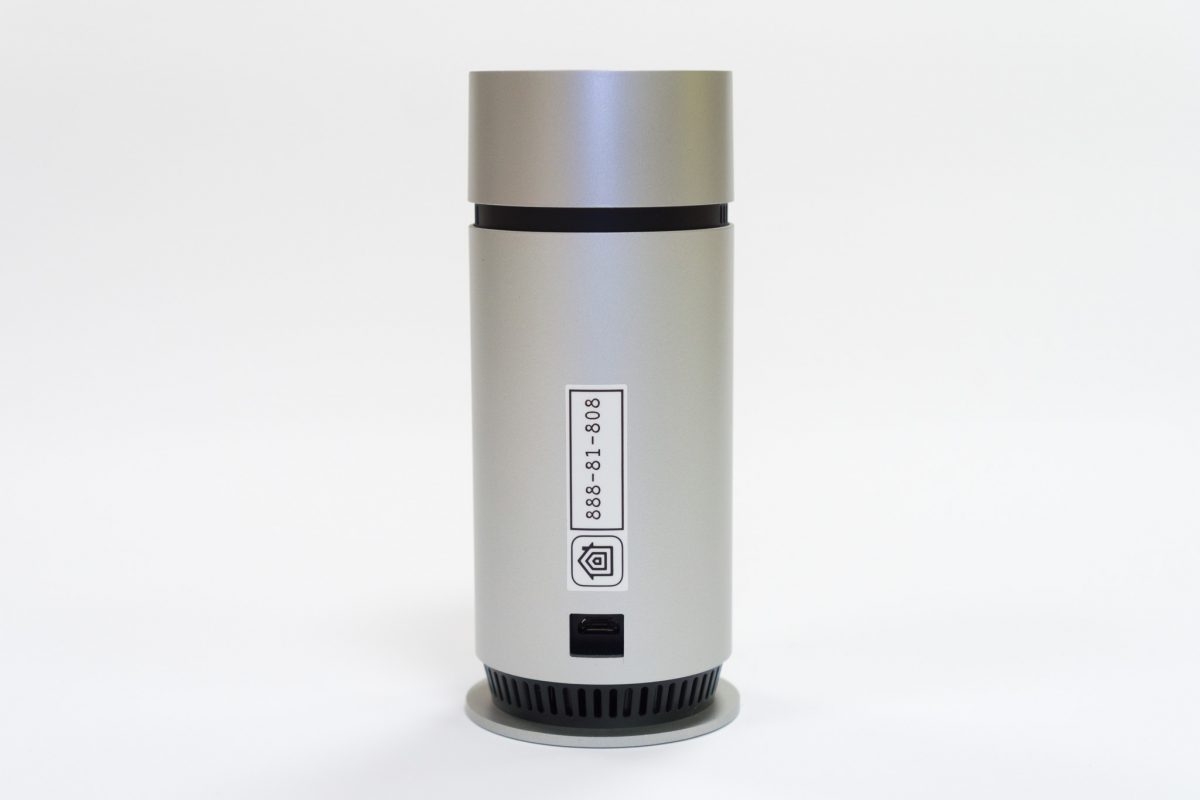 As an Apple HomeKit accessory, you can expect that setup will be really easy. You will need to use Apple's Home App, which should already be installed as standard from iOS 10. Just launch the app, find the Omna 180 Cam HD, and scan the 8-digit setup code printed on the back of the camera, and the pairing setup is done. It's really simple.
The features in the Home App is really basic. It basically just provides a live view and two-way audio communication. You will really need to install the Omna iOS app itself.
It is only with the iOS Omna app that you can access most of the camera's features, including setup and configuration. You can configure motion detection, motion detection area, and motion re-trigger delay. Motion triggers are carried over to Apple HomeKit.
The Omna 180 Cam HD offers Full HD 1920×1080 resolution video capture. It's 180° angle of view (horizontal) is wide enough to easily capture entire room space.  Built-in infra-red LEDs, which incidentally are cleverly hidden on either side of the camera lens, allow for respectably good video up to 5 metres away even in complete darkness.
Video recording is limited to just saving on the attached microSD card. There is no network or cloud storage. A burglar who breaks into your home can just walk away with the Omna 180 Cam HD and you'll have no video recording to check on.
The Omna 180 Cam HD looks like a very nice product, but could use a couple of improvements. For example, the motion detection alerts are either on or off, and you can only do this inside the app. This can be frustratingly inconvenient. You cannot automatically activate or deactivate motion detection depending on whether you're out or at home, and there isn't even a way to set a timed schedule.
There is Siri integration, but the only thing you can get it todo is to view live footage. There's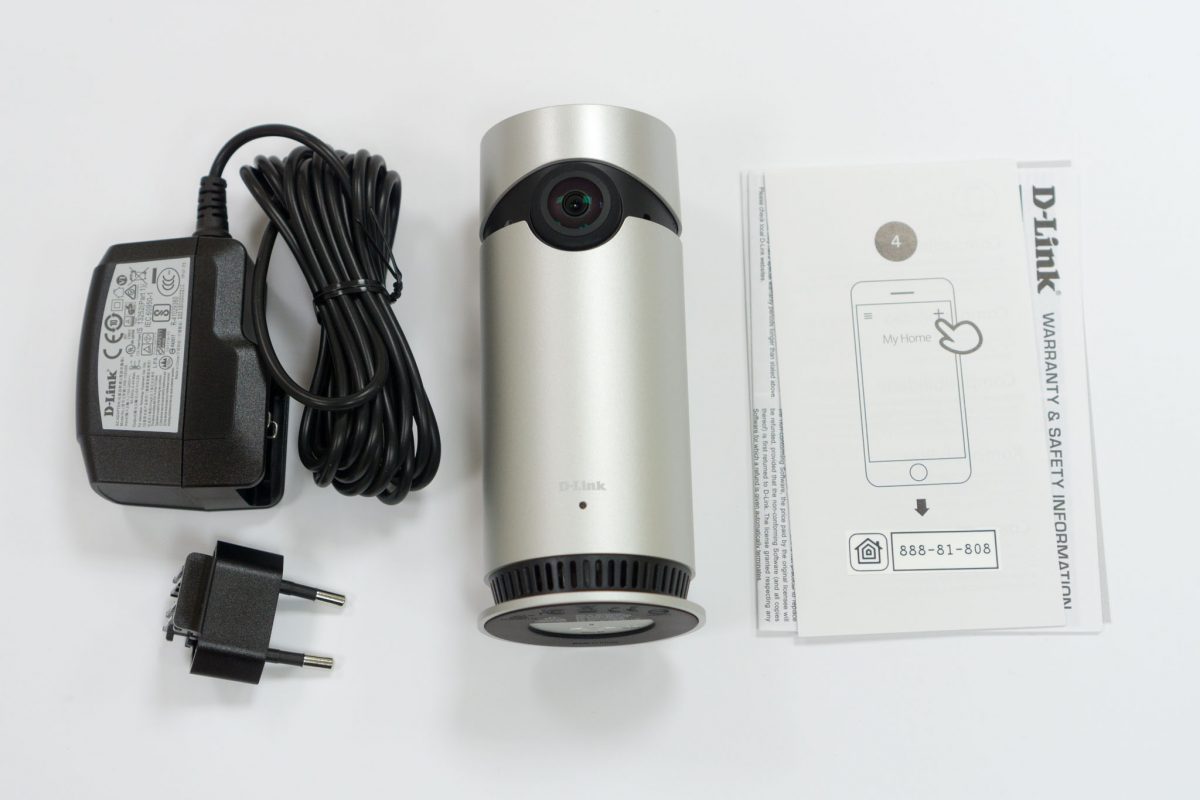 In the box, you'll find an included USB power supply. The Omna 180 Cam HD has a standard MicroUSB port for power input, so if you prefer, you can use any other USB power source.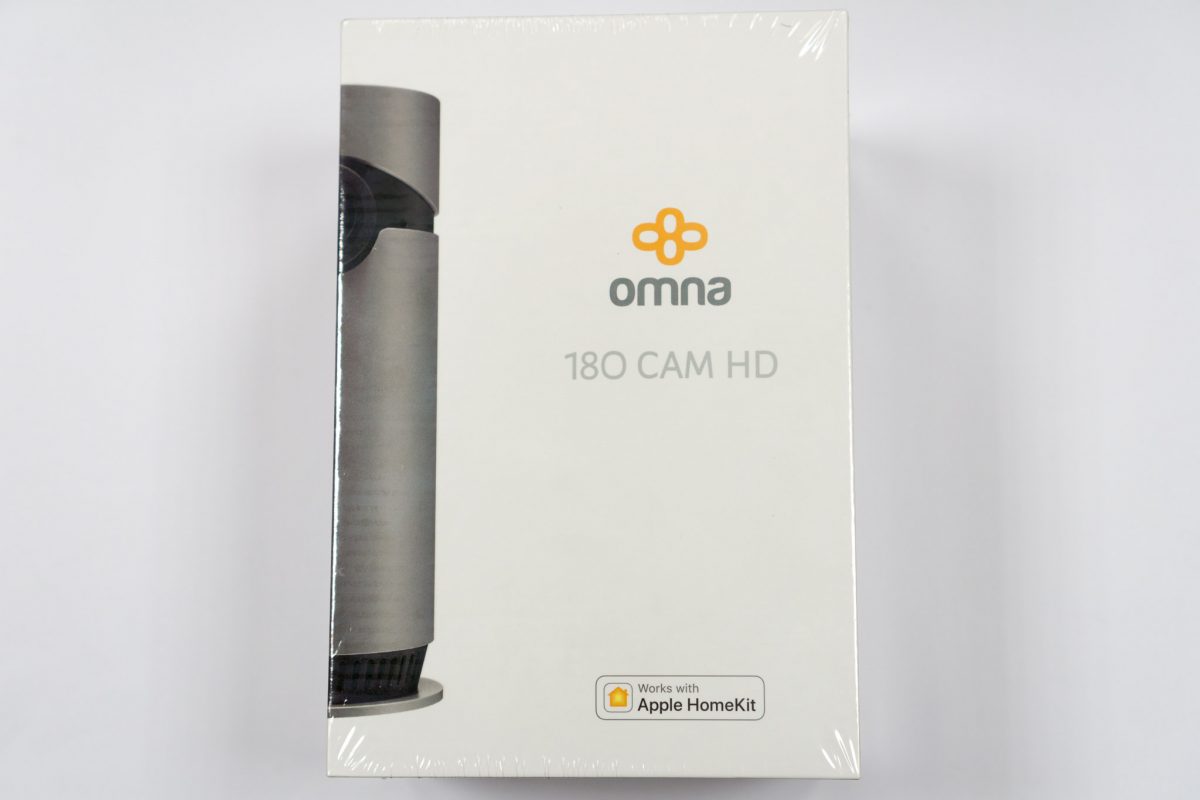 The D-Link Omna 180 Cam HD (DSH-C310) is now available at the Apple Online Store at S$319.
Conclusion
The first Apple HomeKit security camera, D-Link's Omna 180 Cam HD, is easy to setup and use, but features may be somewhat limited.
Pros:
Nice design
Integration with Apple HomeKit
Easy to setup and use
Cons: