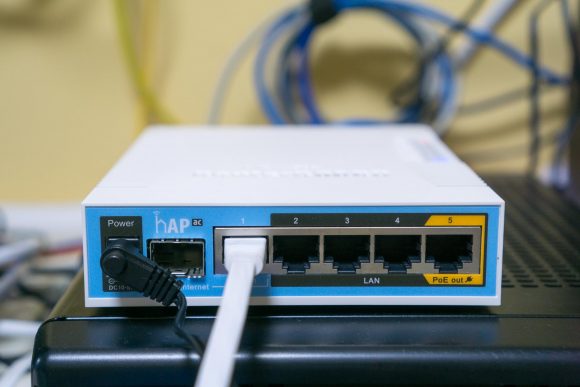 I recently got hold of a MicroTik hAP ac Wi-Fi router. The MikroTik brand isn't well-known to most consumers, but the Latvian-based manufacturer has been making very affordable computer networking products for many years. The hAP ac is the currently the most powerful of their home and office wireless device, and I wanted to share my initial first impressions.
The hAP ac, model RB962UiGS-5HacT2HnT, is perhaps one of the most compact Wi-Fi router there is. The plastic chassis measures just 114 x 137 x 29 mm, but this tiny device packs 3×3 dual band antennas with 802.11 a/b/g/n/ac support, 5 Gigabit Ethernet ports, and a USB 2.0 port.
The most remarkable feature, however, of the hAP ac is in the software. It is completely, totally, unlike any other consumer Wi-Fi broadband router. This device is infinitely configurable. It's practically like having a Linux device, and being able to get into the command line to make it do any network trick you want. The hAP ac runs MikroTik's RouterOS which is, in fact, based on Linux. But RouterOS has put together a rather comprehensive GUI and command-line interface.
If the hAP ac were just a smallish embedded PC, then it would be not much different from, say, pfSense. It isn't. It does pack special hardware capabilities to accelerate its performance. For example, the hAP ac's Gigabit Ethernet ports are driven by the Qualcomm QCA8337 switch chip that supports not just a non-blocking switching fabric, but also hardware features for port-mirroring, VLAN support, and even wire-speed packet filtering.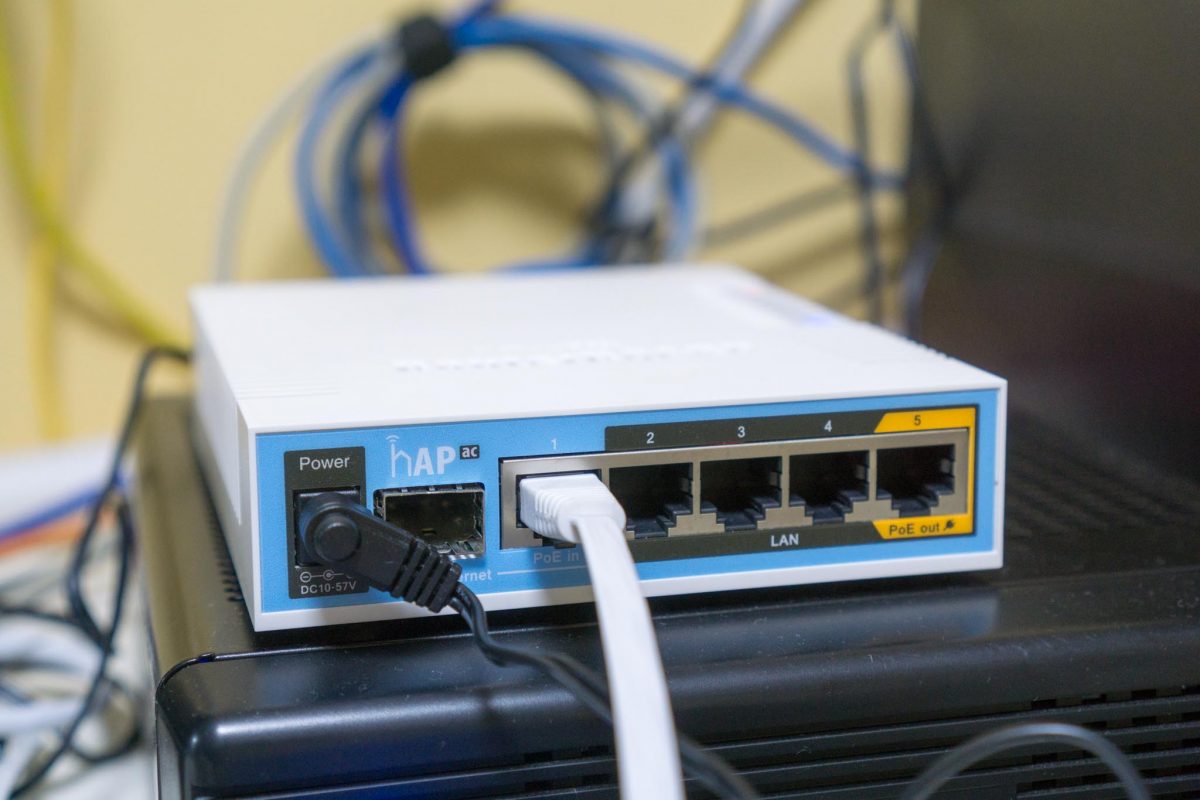 RouterOS isn't something that the average consumer can easily understand. There's a high learning curve, even for myself whom I consider to be somewhat experienced in networking equipment, unless you're just happy to leave the hAP ac in its default operating mode. There are many things you can do with the hAP ac, and it has more advanced features than what you'd find in other consumer routers, including support for OSPF, BGP, MPLS/VPLS and a centralised access point controller.
It's configurability makes MikroTik hAP ac excellent and a very interesting device for networking experts, or at least those comfortable tinkering with network setup and configuration.
Look out for my full review of the MikroTik hAP ac Wi-Fi router coming soon.