Mesh Wi-Fi systems are all the rage now, and home-grown tech company Aztech has also jumped onto the bandwagon with their new dual-band AIR-706P AC1900 Dual Band Gigabit Router. Unlike most other mesh Wi-Fi systems that are designed to be mesh first, the AIR-706P is designed to be a router first with built-in mesh networking capabilities.
While most mesh Wi-Fi devices adopt a clean, unobtrusive design, the Aztech AIR-706P very much resembles a conventional broadband Wi-Fi router, particularly with the four external antennas sticking out of the unit.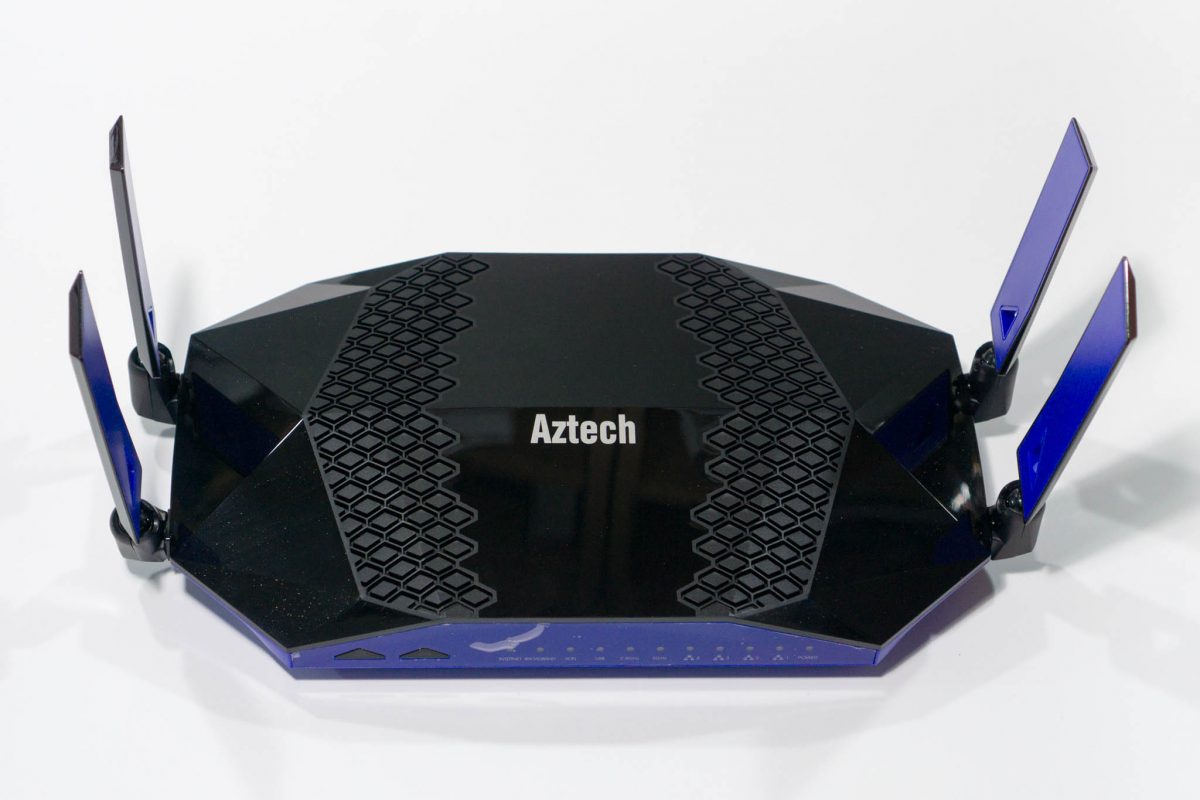 Aztech has tried to apply some design tweaks and, overall, the AIR-706P has a pleasantly unique look, though not something you want in your living room. The pivotal antennas, as Aztech refers to them, are made differently from most conventional external antennas. They are fitted with a ball and socket joint so that you can rotate them in any orientation to, according to Aztech, face the direction experiencing low signal strength for maximum Wi-Fi performance.
On the front of the AIR-706P, you'll find a row of LED indicators, including a dedicated indication for the AON Mesh status, the built-in mesh networking capabilities of this router. There are separate indications for "Internet" and "Broadband". I suppose the latter refers to a working connection to your broadband service provider, while the former would tell you if the Internet is actually working.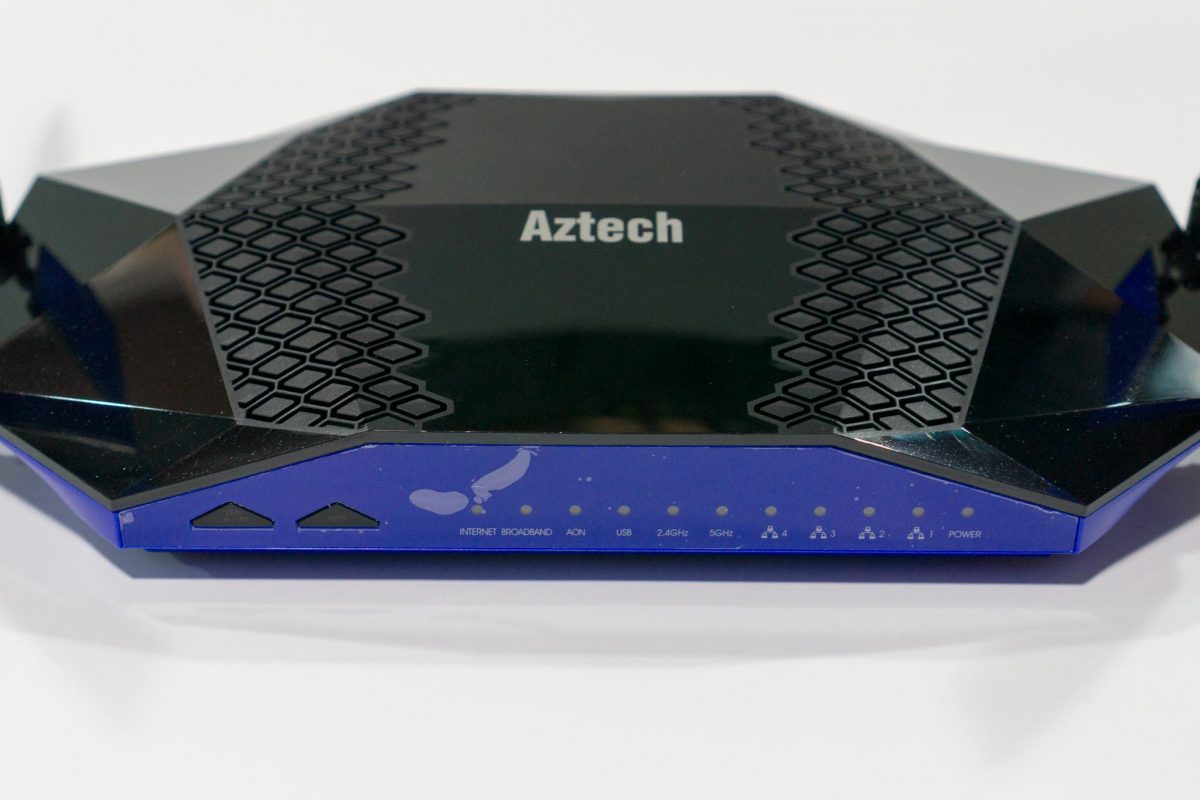 There are two buttons on the front. One of them controls the LED lights, so you can turn them off. The other button is to initiate the WPS pairing setup.
Around the back, you'll find the usual offering of ports: two USB 3.0 ports, four Gigabit Ethernet LAN ports, one Gigabit Ethernet WAN port, a reset button, DC input jack, and a power on/off switch.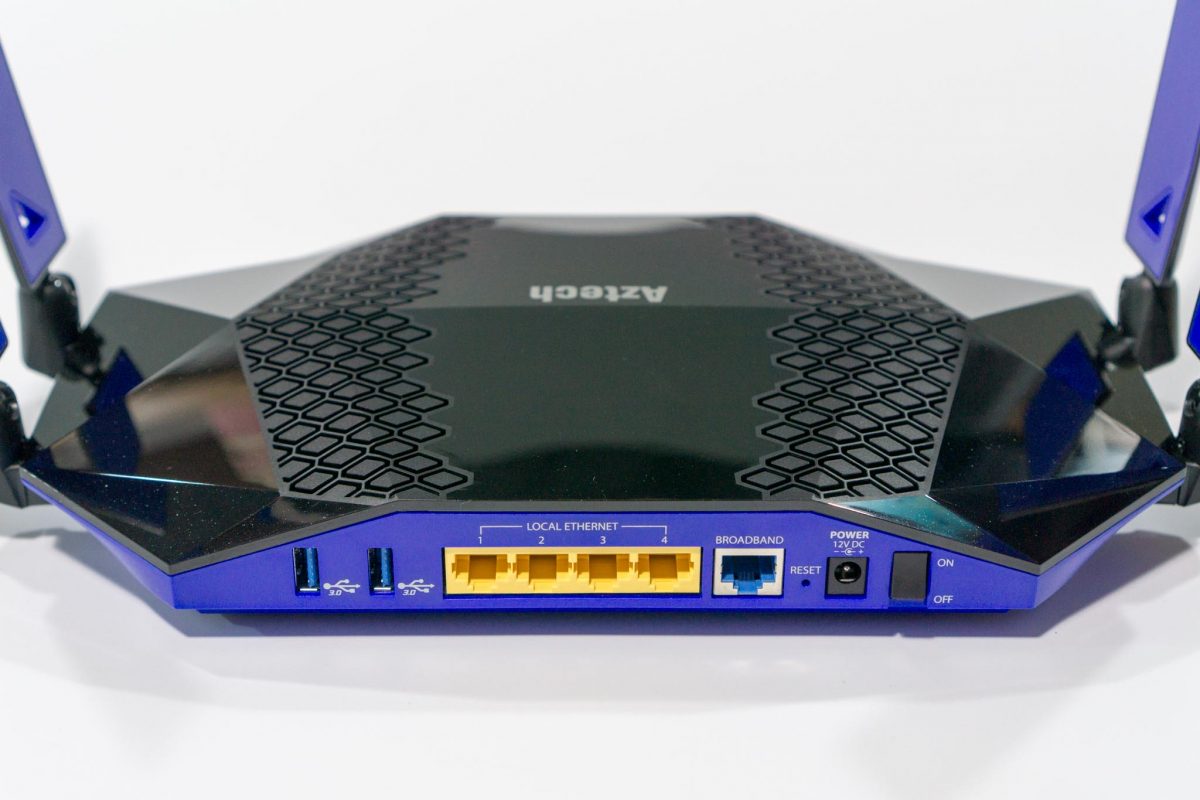 The AIR-706P is setup in a rather conventional fashion. The default SSID and WPA2 key is printed on a label on the underside of the router. Connect to that Wi-Fi network, and fire up your browser to the AIR-706P's default address http://192.168.1.254/.
You could also use the Aztech Smart Network mobile app, available on both Android and iOS. You would still have to connect to the AIR-706P's Wi-Fi network first, and the mobile app is little more than a mobile version of the desktop browser experience.
If you've setup other broadband Wi-Fi routers in the past, the Aztech AIR-706P's interface will not be unfamiliar. There are preset WAN configurations for Singtel, M1 and StarHub Fibre-to-the-Home connections, allowing you to connect the AIR-706P directly to the ONT box. More advanced features include support for guest Wi-Fi networks (up to three in 2.4 GHz band, and another three in 5 GHz band), parental controls, and a built-in Torrent client.
The Wi-Fi Radar feature allows you to easily see the coverage strength to the various Wi-FI devices in your network. This will be helpful to guide your positioning of the second AIR-706P mesh node.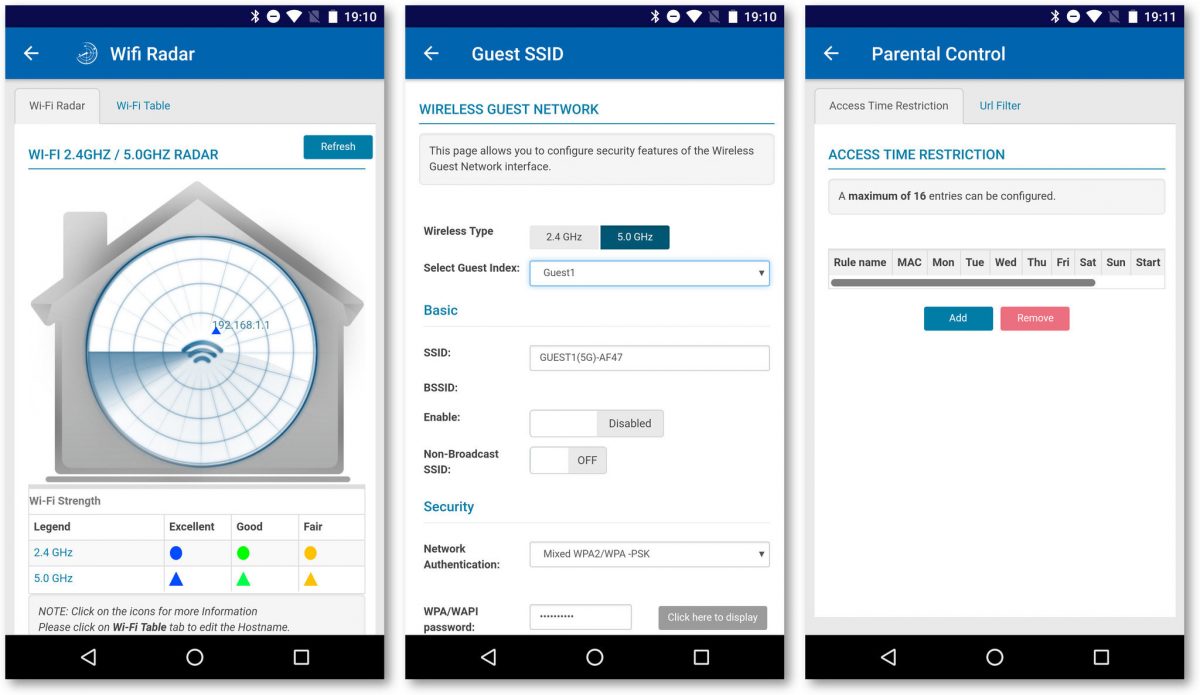 Setting up the second mesh node is simple. There's no need to use any app of web interface. Just turn on the second AIR-706P, then press the WPS button on the first unit until the LED blinks, and repeat with the WPS button on the second unit. It will take a few minutes for the WPS pairing to complete, and maybe a few more minutes before the AON status indicator on both units light up to show that the mesh network has been established.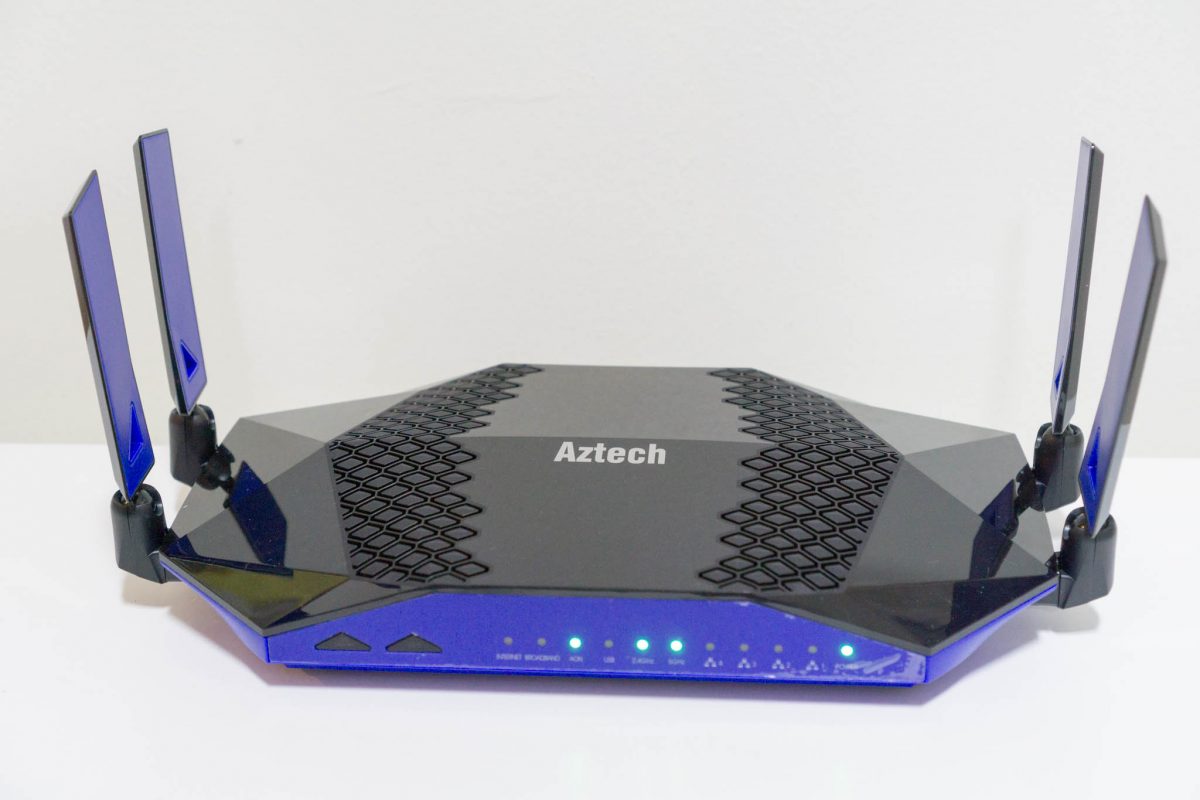 The AIR-706P supports dual-band with up to 300 Mbps on 2.4 GHz band and up to 1,600 Mbps on 5.0 GHz band. It also supports beamforming technology with 3×3 antennas.
I'll report on performance, including both speed and signal coverage, in a separate post, in a head-to-head comparison with a TP-Link Deco M5 I also have on-hand. Briefly, I noted that the speeds are comparably good.
The Aztech AIR-706P retails for S$269 with 3 years of warranty.
There's a promotion in the upcoming (starting tomorrow) COMEX 2017 show at Suntec: Get a free Aztech 3G Mobile Wi-Fi (MWR638) worth $79 or Drip Filter Coffee Maker (AFC6600) worth $149 for every unit purchase. You also get @$20 off the second unit.
Conclusion
The Aztech AIR-706P is a full-fledged broadband Wi-Fi router with built-in mesh networking capabilities.
Pros:
Full-fledged router capabilities
External antenna provides good signal coverage
Built-in mesh network support, easy to setup
Cons:
Somewhat large size for a mesh Wi-Fi device