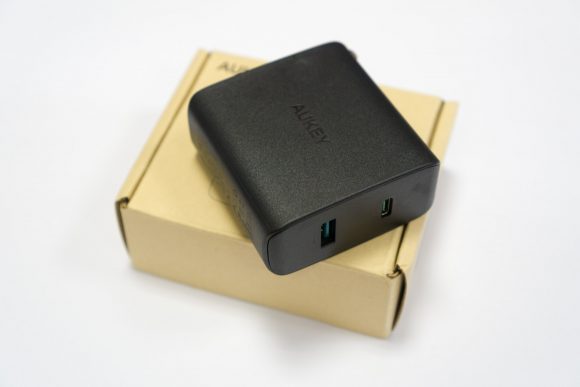 As USB Type-C (USB-C) become more commonplace amongst my mobile devices, I've been on the hunt to update my power banks and chargers. I reviewed the Tronsmart Brio Power Bank with USB-C Power Delivery recently. To complement it, here's the Aukey Charger With 46W USB-C Power Delivery I bought recently.
USB-C chargers are not hard to come by these days. But if you want one that's a compact size good for travelling, has at least one legacy USB Type-A port, and whose USB-C port supports Power Delivery with a sizeable output, that's not something that common. This Aukey charger fits my needs very well.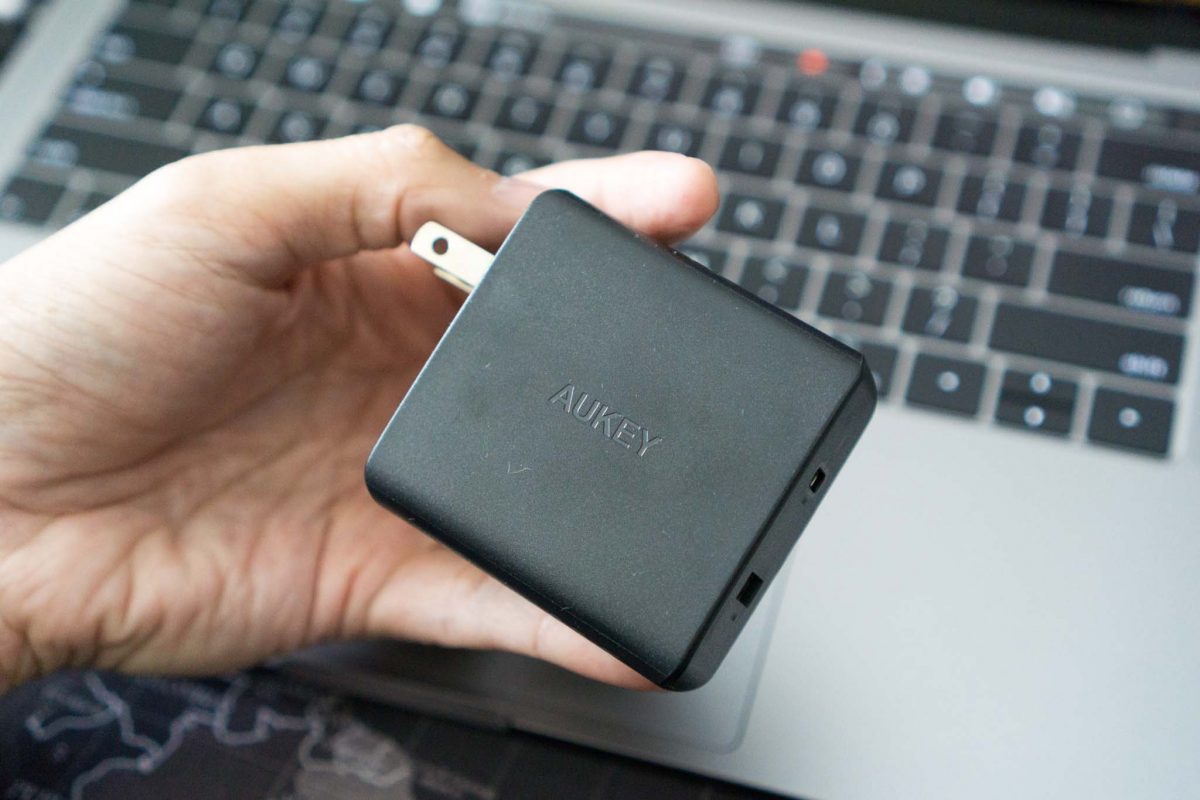 The first thing I like about this Aukey USB C Charger with 46W USB-C Power Delivery is it's compact size. It roughly the size of my palm. I got this charger for travel use, so I looked for something small and compact. There may be other powerful USB-C Power Delivery chargers, but they're often more bulky. Often, the powerful ones come with more ports than I need.
This Aukey USB charger is just right with one USB-C port, and another legacy USB Type-A port.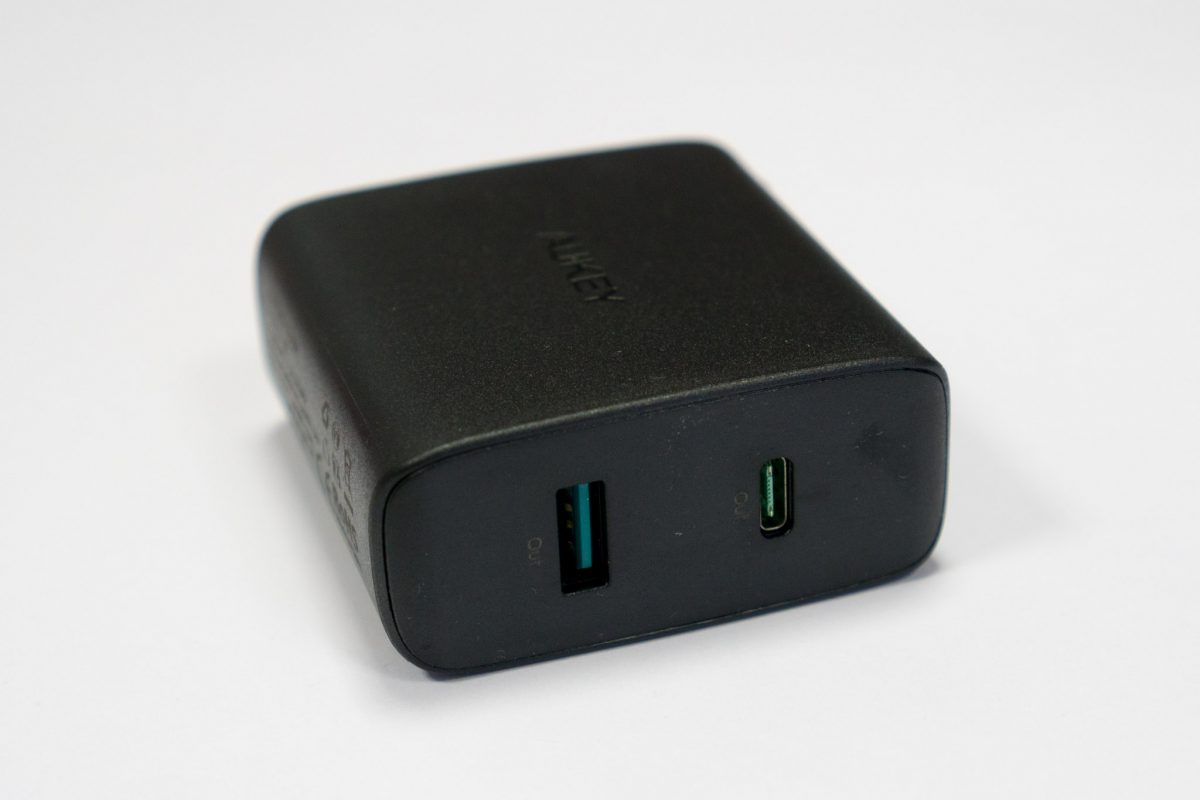 The USB-C port on this charger supports output up to 46 W. It's Power Delivery output modes include: 5 V at 3 A, 9 V at 3 A, 12 V at 3 A, 15 V at 3 A, and 20 V at 2.3 A.
I think most of us will still have some USB Type-A devices, and the extra legacy Type-A port on this Aukey charger definitely comes in useful. It's USB Type-A port supports 5 V at 2.1 A.
The total output of this charger is 56.5 W. This means you can use both ports at their maximum power simultaneously. There's no slow down in your charging when you need to use both ports at the same time.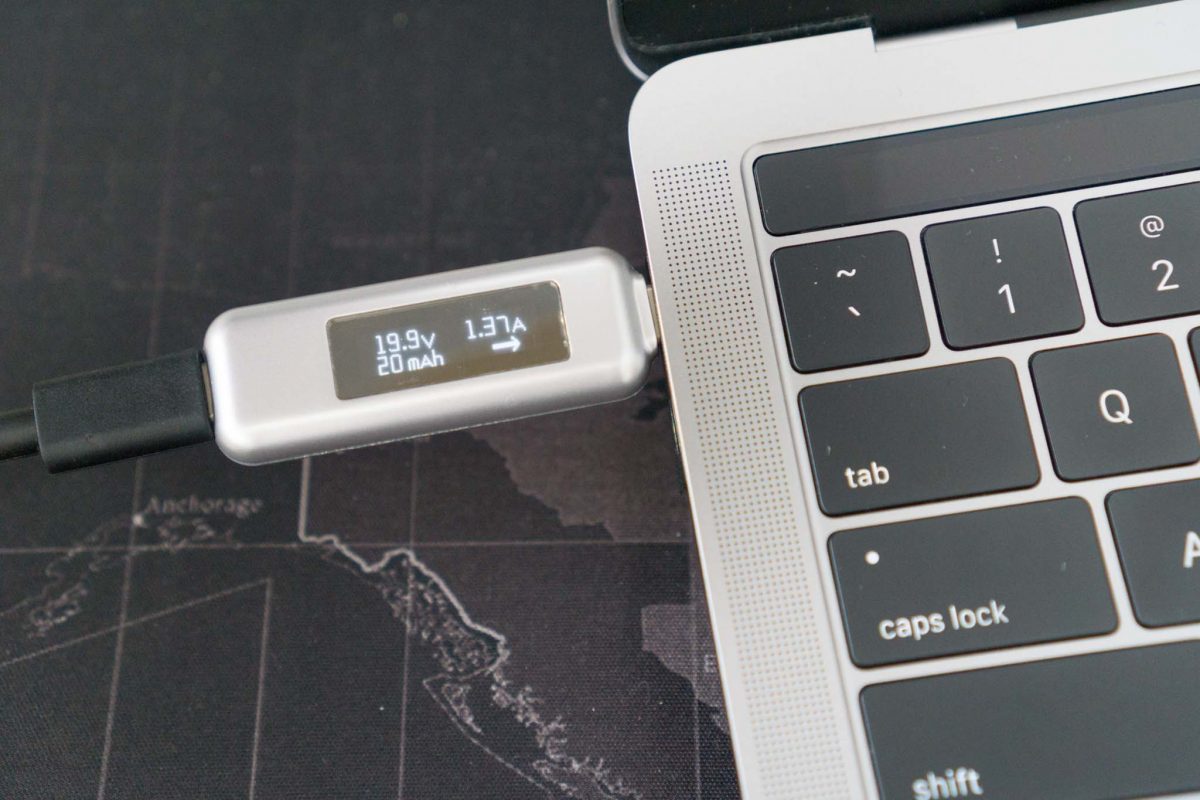 I've tested charging my late-2016 MacBook Pro with this Aukey charger, and found that it works perfectly well.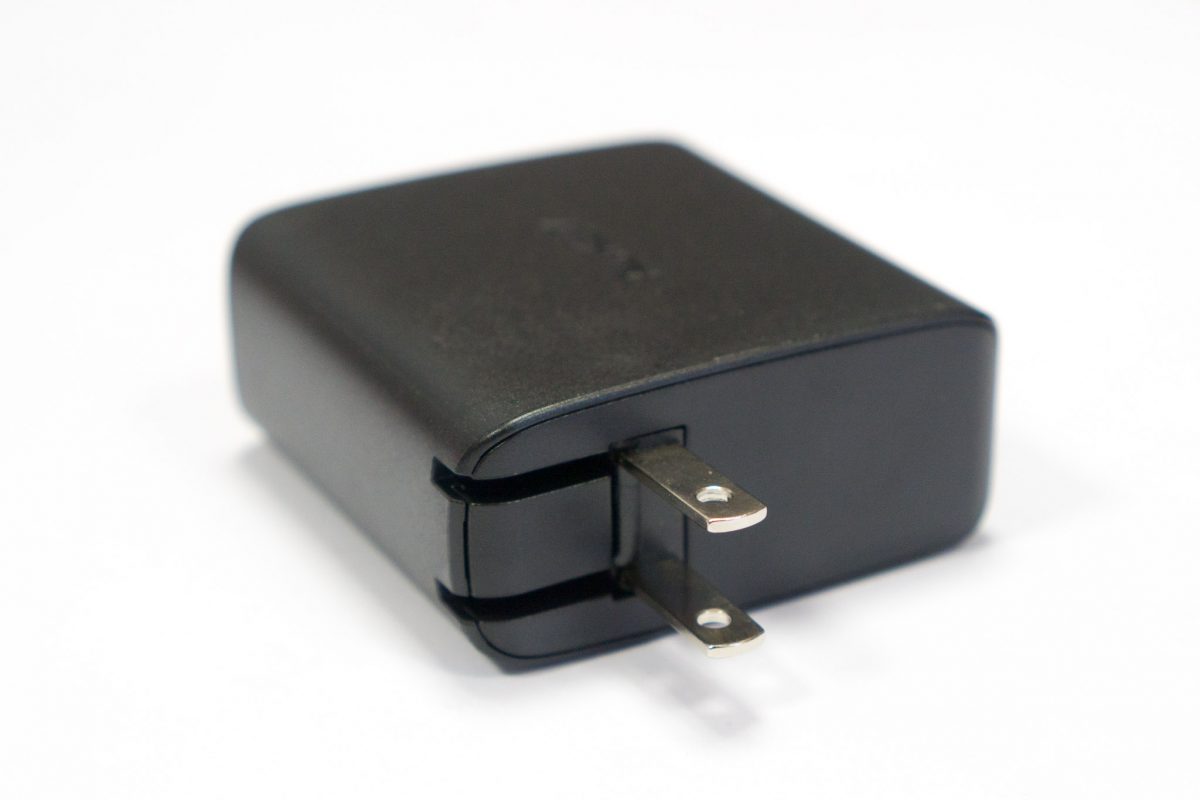 Having bought this from the U.S., the charger comes with the U.S. type 2-pin plug. It may be slightly inconvenient to use locally, but would be just fine if you want to use on travel to countries that use the U.S. type 2-pin plugs. For me, even back home, having a 2-pin power bar available, I won't find this charger cumbersome to use.
This AUKEY USB C Charger with 46W USB-C Power Delivery 3.0 & 5V/2.1A Ports USB Wall Charger for MacBook / Pro, iPhone X / 8 / Plus, Samsung Note8 and More is available from Amazon (affiliate linnk) at US$37.99 plus shipping.