If you're looking for a full-HD 180-degrees field-of-view IP security camera to use outdoors, you probably don't have many options right now. D-Link's latest DCS-2670L security camera does just that, and it may perhaps be the only affordable consumer product you can use at home right now.
The DCS-2670L has an IP65-rated weatherproof housing, with weather-resistant connecting cables for power and wired Ethernet. This camera is definitely rain-proof, and although the plastic housing looks durable for indoor use, I'll probably not have it exposed to direct sunlight when installed outdoors.
The Ethernet wired connection is optional, since the DCS-2670L is Wi-Fi-enabled, with 802.11b/h/n and WPA/WPA2 support. There's no 802.11ac though. which it's apparently indoor-equivalent, the DCS-2630L, supports.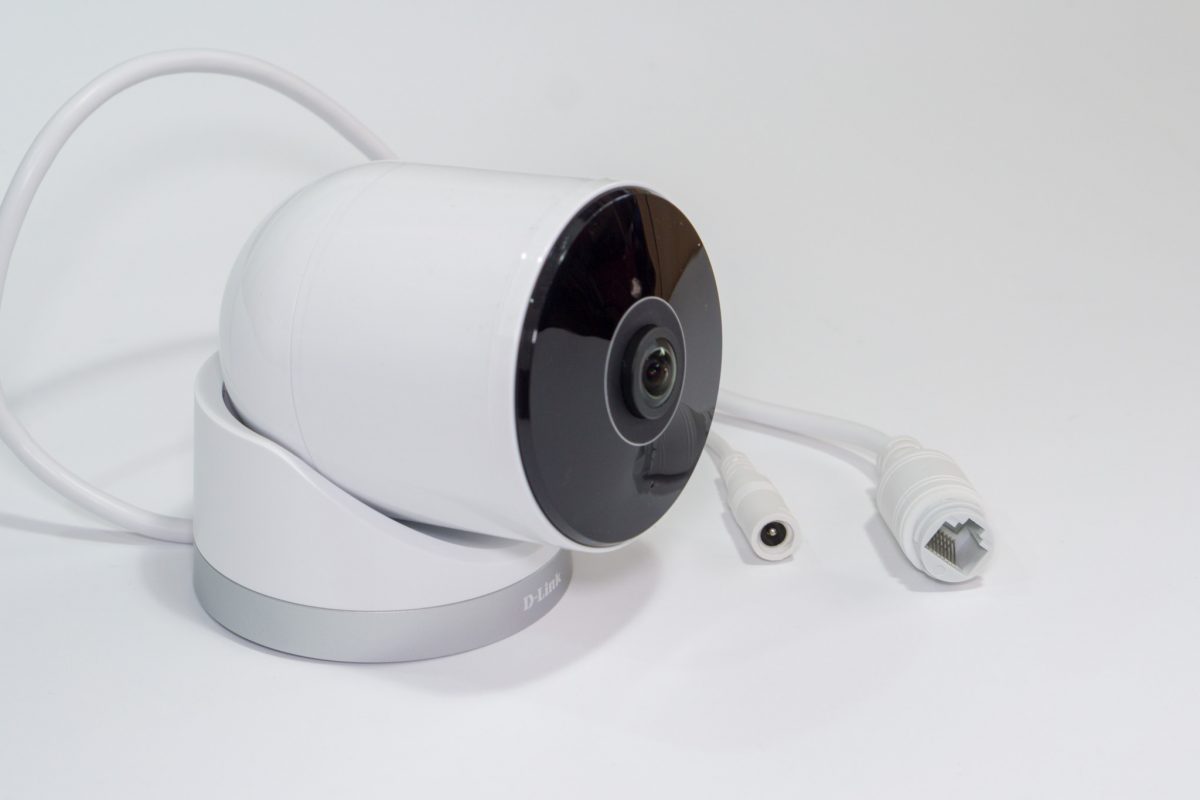 A mounting bracket is provided for ceiling or wall installation. You can tilt vertically and rotate horizontally the DCS-2670L to make sure you get the right view. This is a fixed camera, so there is no auto-panning, but given the 180-degrees field-of-view, you might not need panning.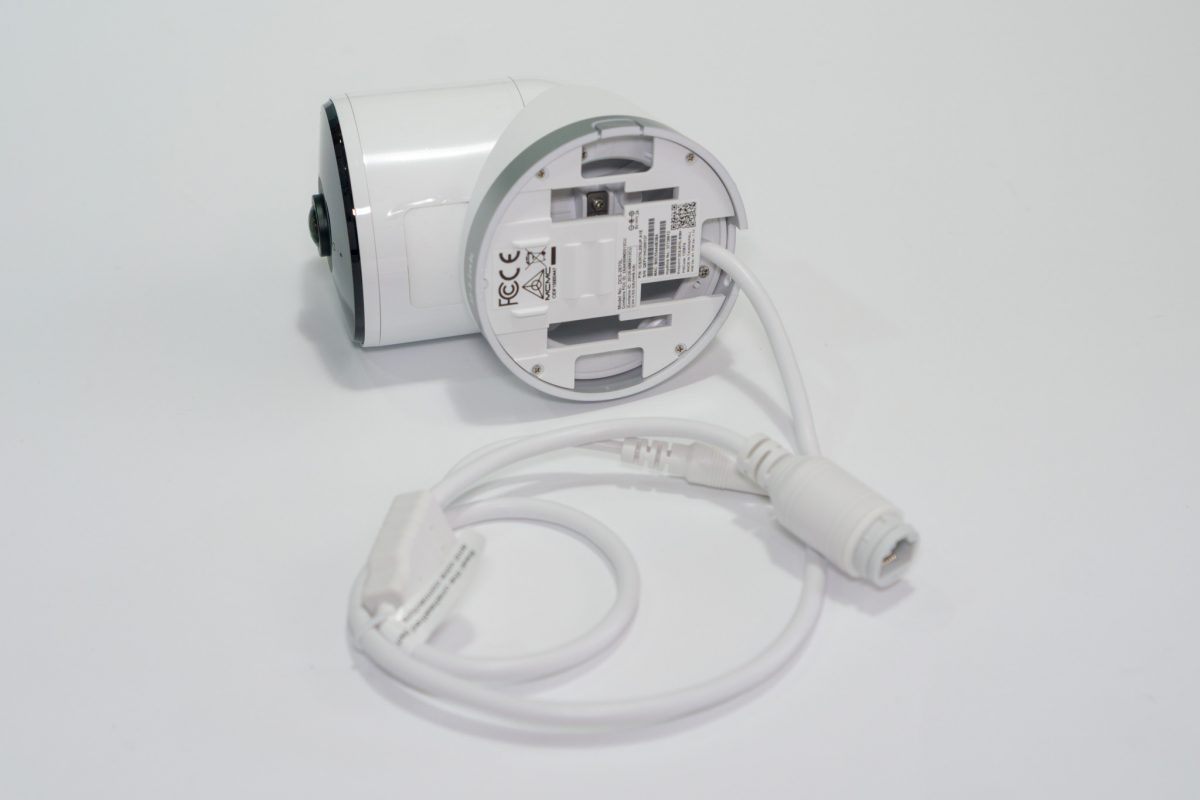 The DCS-2670L works at night with four built-in infrared LED illuminators hidden behind the black bezel around the camera lens. The infrared illumination is good for up to 10 metres. The camera itself works well in low-light, down to 0.5 lux in colour mode, and 0.1 lux in black/white mode, and only needing the infrared illumination under 0.1 lux.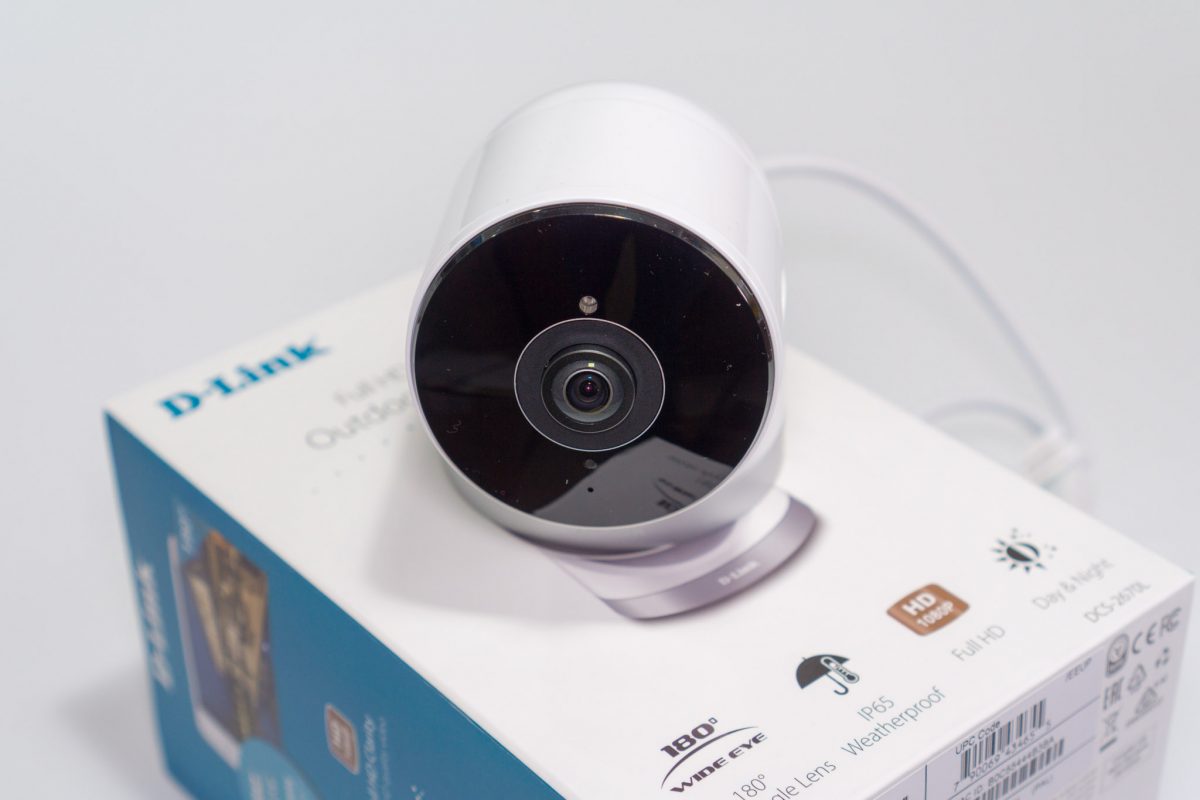 The camera has a 1/2.7-inch 2-megapixel progressive CMOS sensor, and a f/2.0 aperture lens with a minimum focal distance of 30 cm. You get full-HD 1920×1080 resolution video in 16:9 format image, with 180-degrees horizontal field-of-view and 90-degrees vertical field-of-view. I found the video quality to be pretty good, though there's noticeable smoothing out of details. Low-light and night-mode (with infrared illumination) works very well.
The DCS-2670L has a built-in microphone so you can listen in on audio at the remote end, wide dynamic range support, configurable motion detection windows, and basically most of the features you'd expect of IP security cameras.
There are a number of recording modes you can configure, including scheduled recording and motion/sound-triggered recording. Recorded video can be stored on a local micro-SD card, or emailed out. If you're familiar with other D-Link IP security cameras, these features are mostly the same.
Like other D-Link IP security cameras, the DCS-2670L supports the mydlink-Lite mobile app which is on both Android and iOS platforms. You can use this app to setup and manage your D-Link IP security cameras, as well as to access live view and saved video recordings. In principle, the app should be very easy and convenient to use, but like others, I've found the software to be rather buggy. Setting up is a pain, and remote access to the camera is often slow.
As an alternative to the mobile app, you can also access your D-Link IP security cameras, as well as other D-Link smart home products, via the mydlink web portal. It's not better than the mobile app though.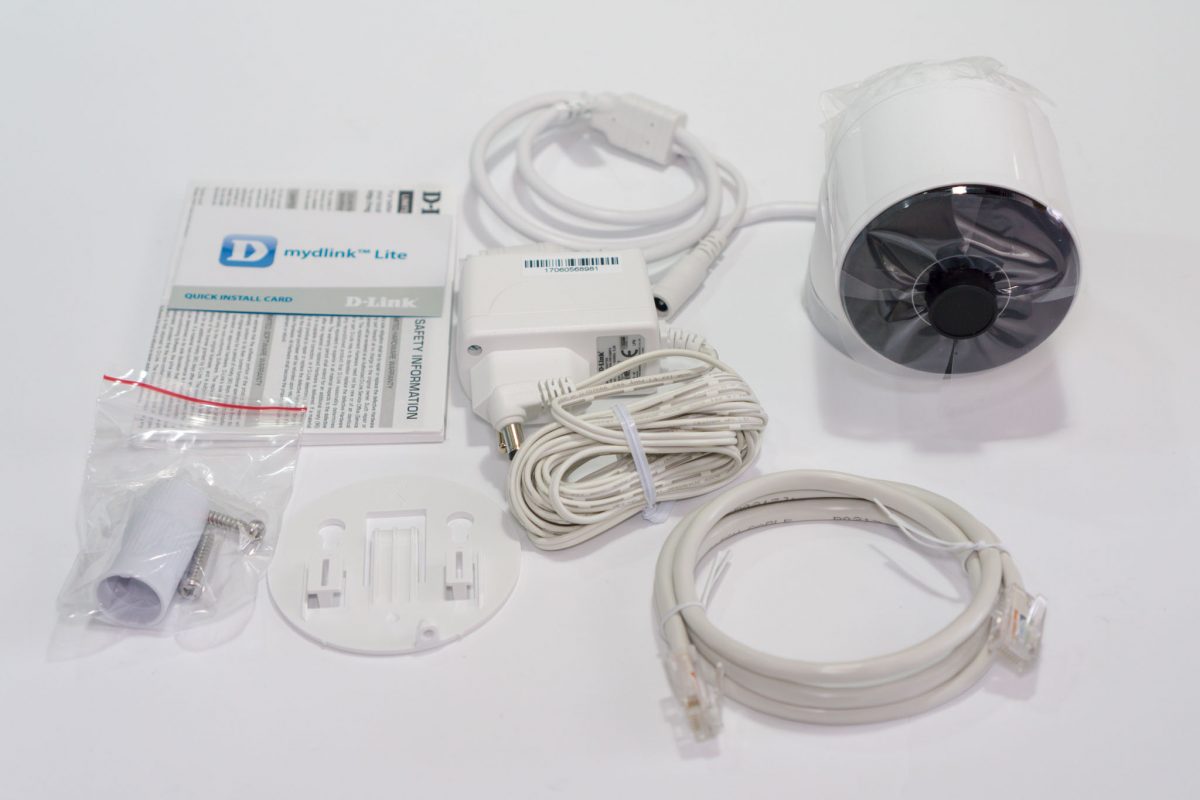 In the box, the DCS-2670L comes with a wall mounting bracket and screws, power adapter, and an Ethernet cable.
The D-Link DCS-2670L retails at S$289.
Conclusion
D-Link's latest DCS-2670L IP security camera provides excellent full-HD 180-degrees field-of view in outdoor environment.
Pros:
Good 180-degrees field-of-view full-HD video
Weatherproof housing
Cons:
Poor mobile app experience