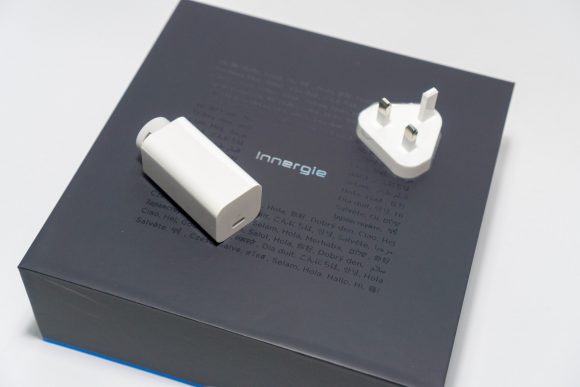 A USB charger might seem quite ordinary, though with Type-C and Power Delivery, it might start to pique my interest, what with all the USB Type-C devices I have nowadays. Innergie's new PowerGear 60C, however, is even more than that. Here's my review of the world's smallest and lightest 60 W USB Type-C charger.
First things first, I'm not sure if the PowerGear 60C is available for purchase through retail channels anywhere just yet, but it if it isn't, it will be quite soon. I have this product because I backed it as a Kickstarter project that Innergie launched last year. This cool charger, among other items thrown into the bundle, came with pledges starting from US$59.
The concept of the PowerGear 60C is very simple. It's a USB Type-C charger with Power Delivery support up to 60 Watt. It provides up to 3 A current at 5 V, 9 V, 12 V, 15 V and 20 V. However, this isn't what makes it outstanding. The PowerGear 60C is also very small, and ultra light. How small?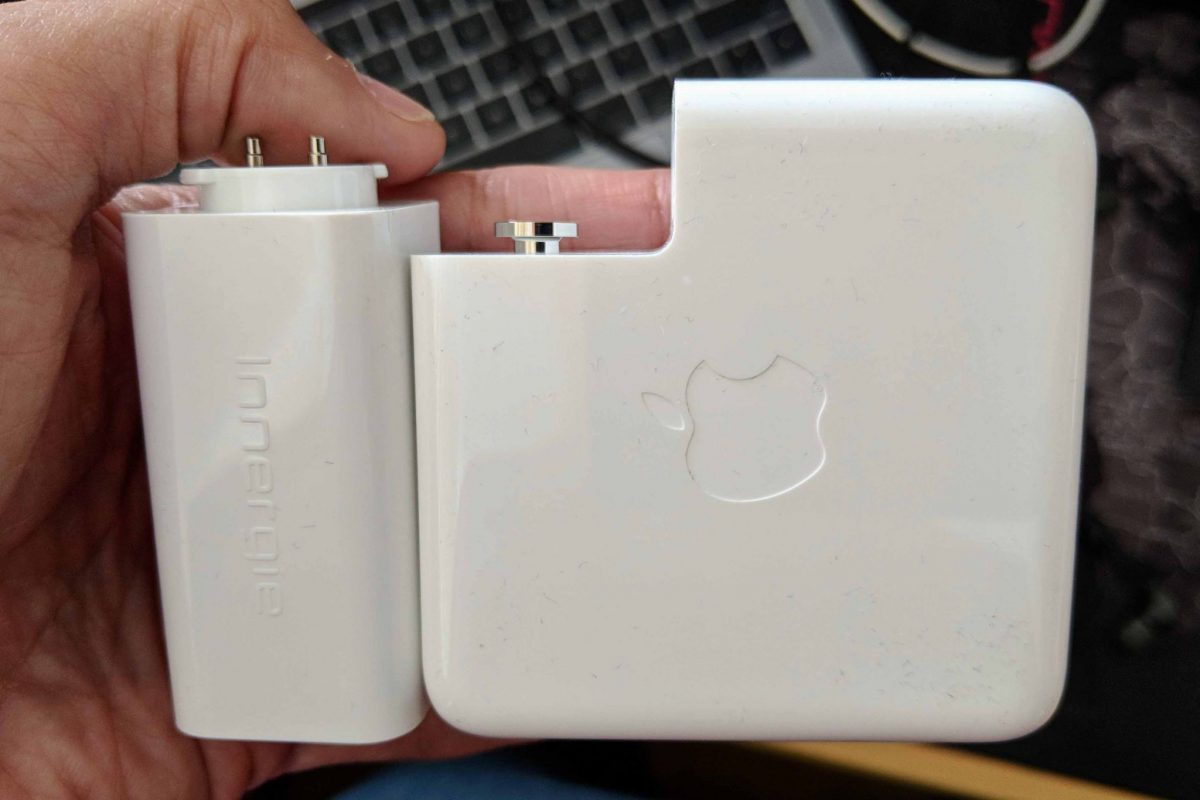 That's the PowerGear 60C charger on the left, and for comparison on the right, the Apple 61W USB-C Power Adapter.
If you thought Apple's products are the coolest looking, well, that's not the case here. Both devices deliver about the same power (60 vs 61 Watt is close enough), but see how clunky the Apple one looks compared with Innergie's! Just look at that photo again and marvel at the size difference.
The PowerGear 60C measures 30.4 x 30.4 x 60 mm, and weighs just 85 grams (body).
With it's minuscule size, it's really, very, convenient to carry around the PowerGear 60C. Just throw it into your bag, it won't take up much space, and you'll hardly feel it too.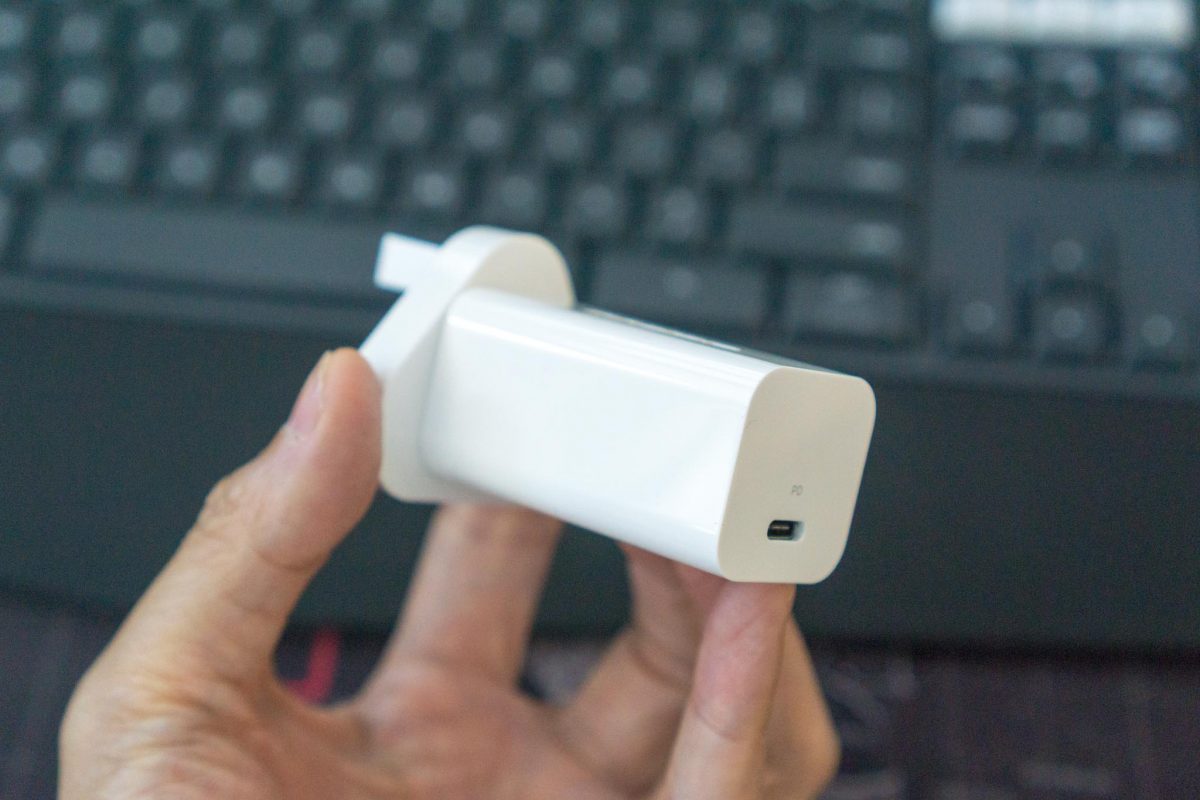 There is just one USB Type-C port on the PowerGear 60C, the same as with Apple's adapter. Innergie offers two editions of the PowerGear 60C: one with a US 2-pin head that folds neatly into the body, and another global edition which comes with a set of interchangeable plug heads. I have the latter version.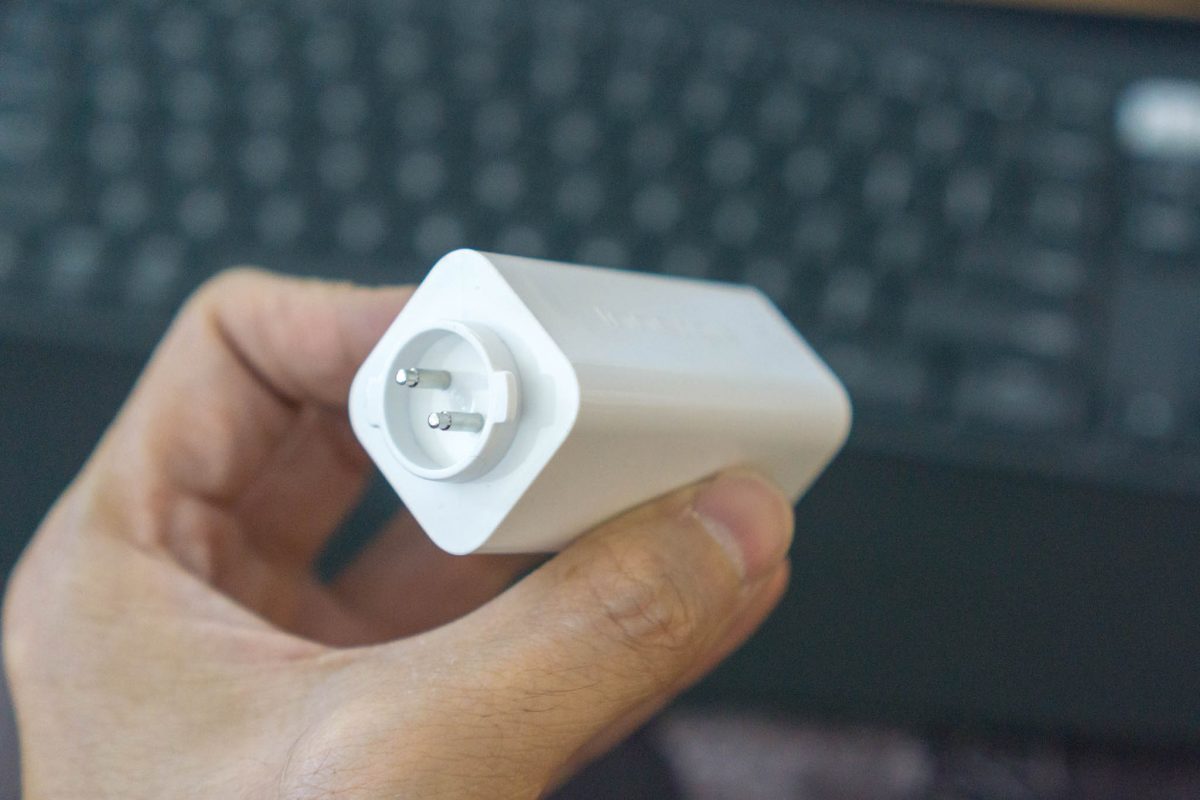 The plug adapter heads twist into the end of the PowerGear 60C. With the global edition, Innergie provides adapters for:
UK 3-pin plug (i.e. works for Singapore)
US 2-pin plug
Europe 2-pin plug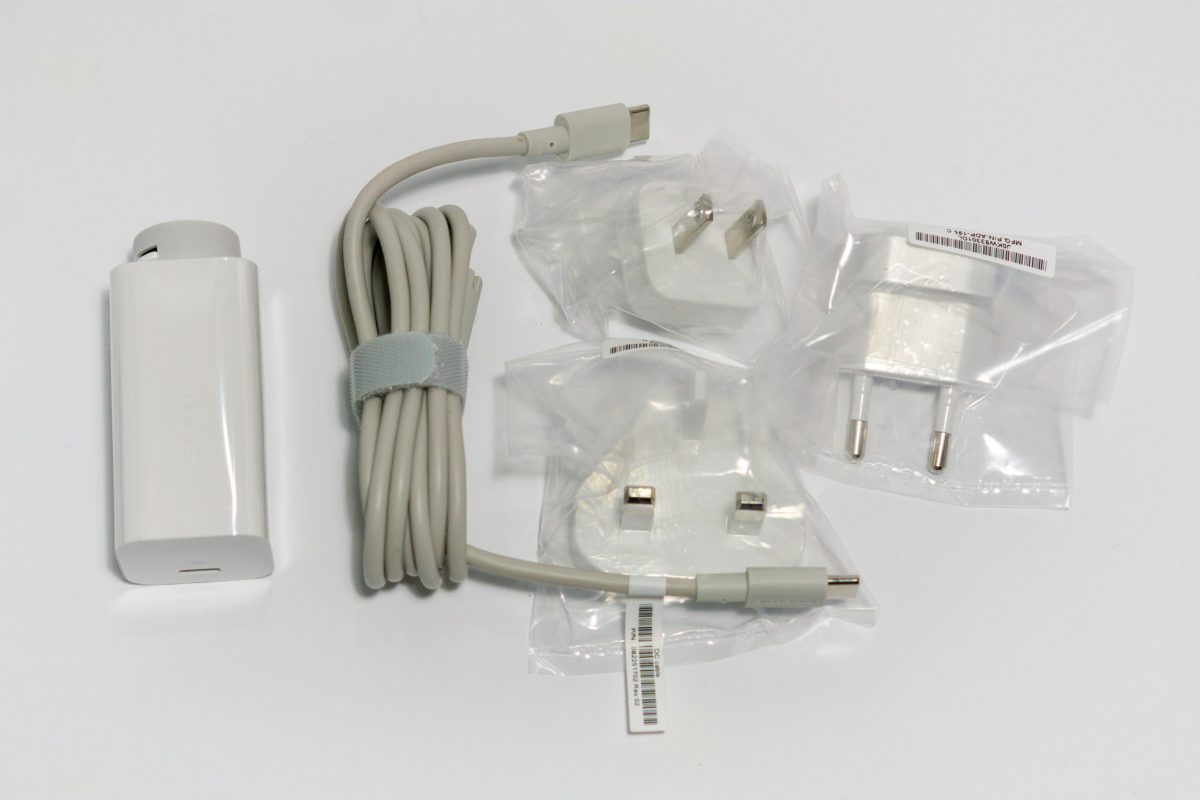 A 1.5 metre USB Type-C cable (Type-C on both ends) is included with the PowerGear 60C.
The PowerGear 60C's tiny size doesn't compromise on important safety features. You still get protection from over-current, over-voltage, over temperature, over power and short-circuit.
A notable achievement with the PowerGear 60C is its 92% energy efficiency. It's not only the world's smallest charger, it's also the most efficient.
The PowerGear 60C's retail packaging looks typical of other Innergie's products.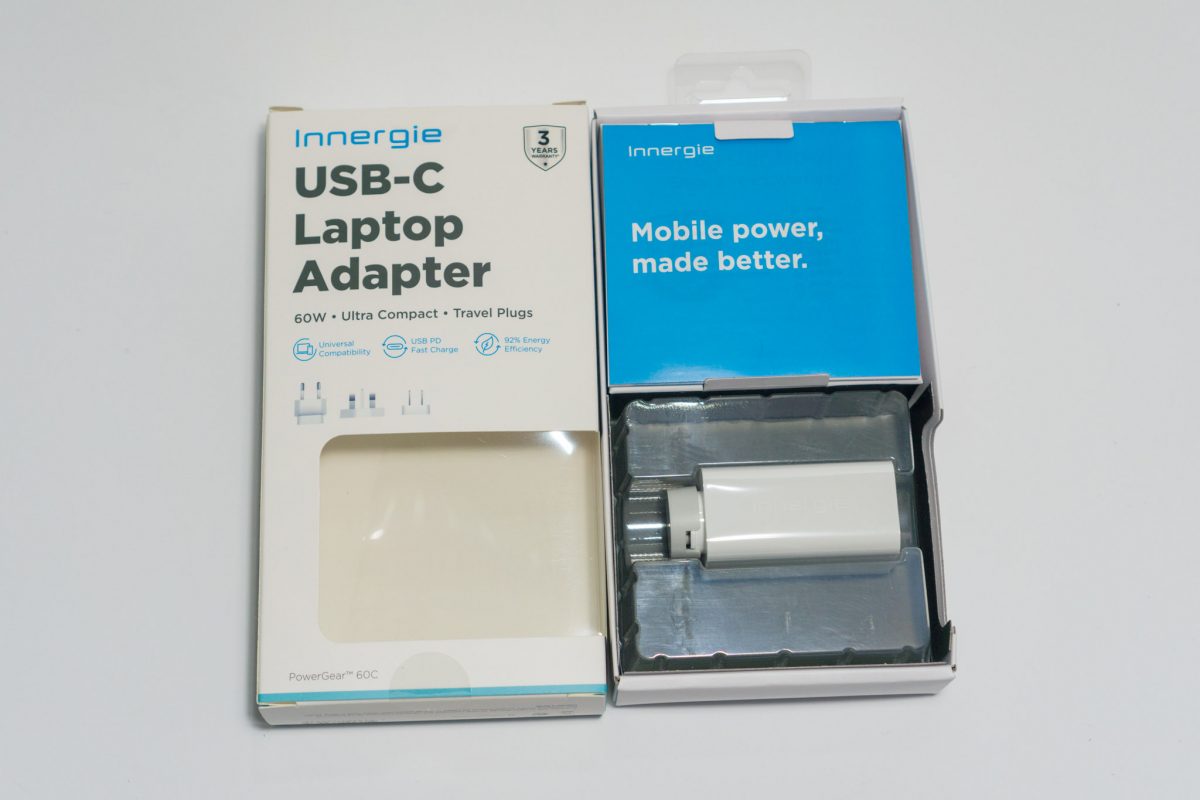 The Kickstarter reward packaging, however, is quite amazing. The PowerGear 60C still comes with its retail packaging, but that retail package along with other bundle items are packaged in a very nice box.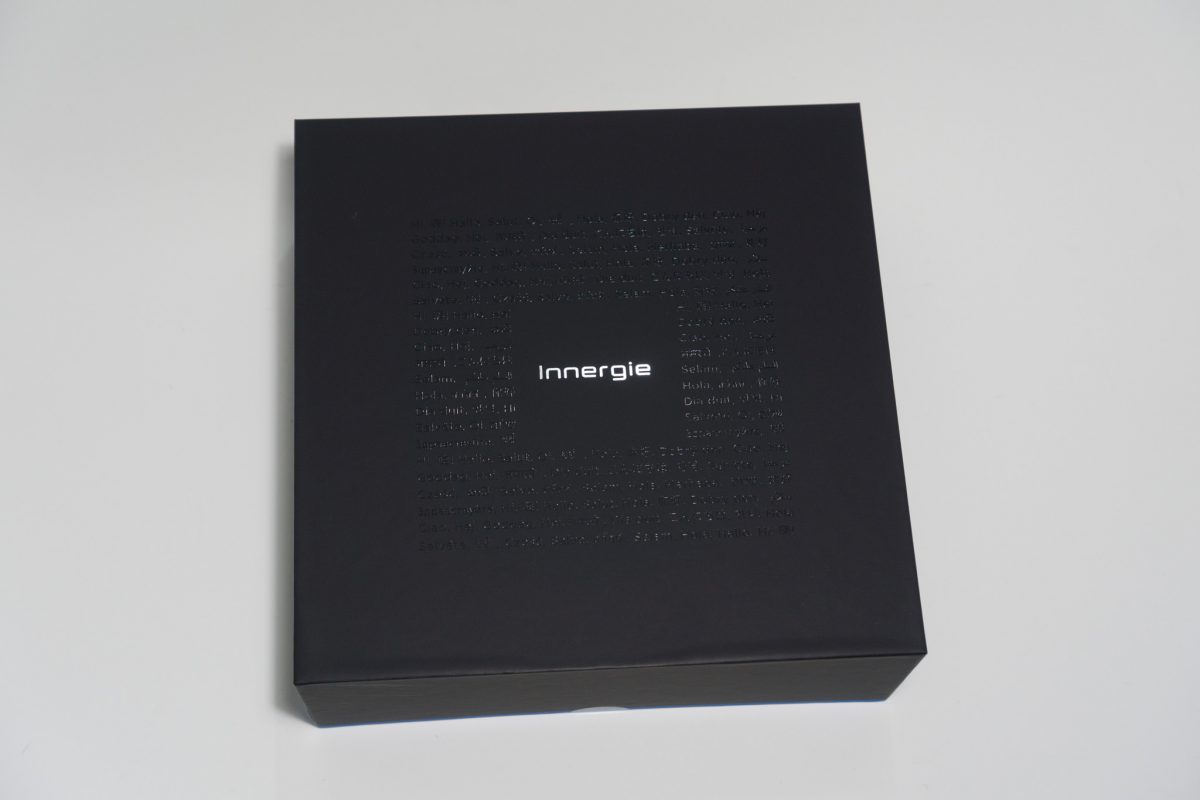 Inside that box, there's also a really nicely printed thank-you card to their Kickstarter backers.
The Innergie PowerGear 60C is the best USB Type-C Power Delivery charger right now. It's great for commute and travelling, and powerful enough to charge up your notebook.