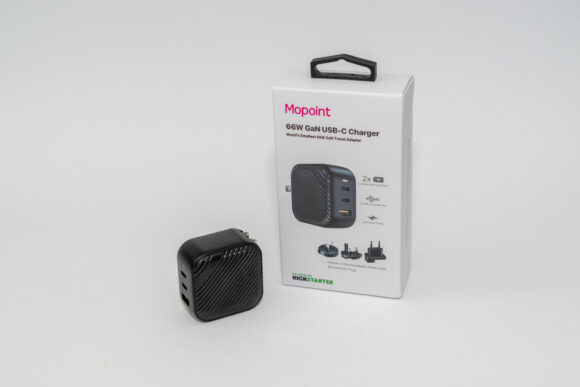 Despite having numerous USB chargers around, I don't seem to ever have enough of them handy. Multiport chargers are particularly useful to have. That they are so tiny, like this Mopoint 66W GaN USB-C charger, is even better.
Mopoint launched two chargers on the Kickstarter crowdfunding platform, the 66W one in this review, and a larger 100W one. They are largely similar, the main difference being that the latter, aside from greater total power output, comes with an extra USB Type-C port.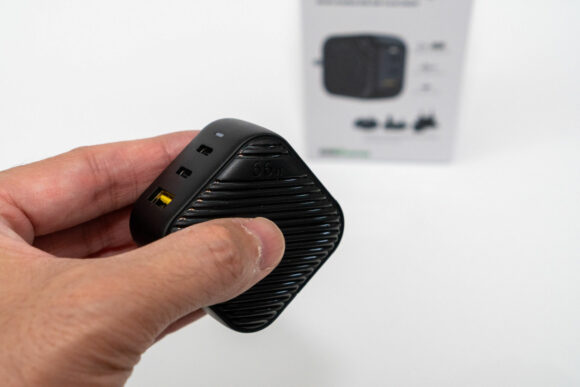 The 66W version is very light and compact. It measures just 53 x 53 x 30 mm, and weighs 114 grams.
It has two USB Type-C ports and one USB Type-A port. Both USB Type-C ports support Power Delivery up to 65 Watts. The USB Type-A port supports QC and SCP with a maximum output of 36 Watts. Power is distributed intelligently between the ports if more than one of them are in use.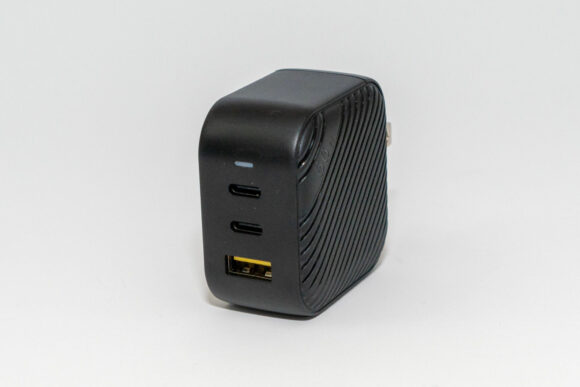 With USB Type-C ports becoming more commonplace nowadays, I like to have a charger that has at least two of them. At the same time, for that occasional need to use USB Type-A, it's good to still have one of the port. Mopoint's 66W GaN charger is right on point with its combination of ports.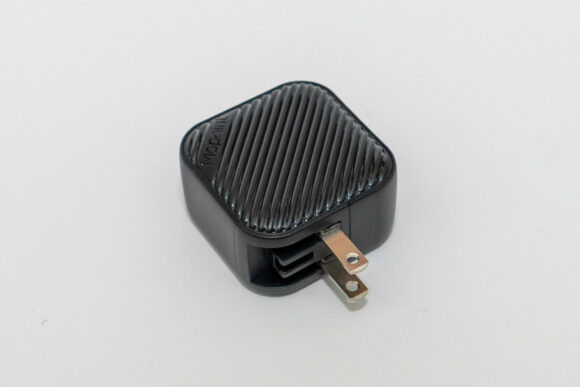 Using the latest Gallium Nitride (GaN) technology, like with many new USB chargers in recent years, the Mopoint 66W charger can be compact, power efficient, and remains cool. Mopoint 66W GaN USB-C Charger has all the usual safety features for over-current, over-voltage, overheating and short-circuit protection.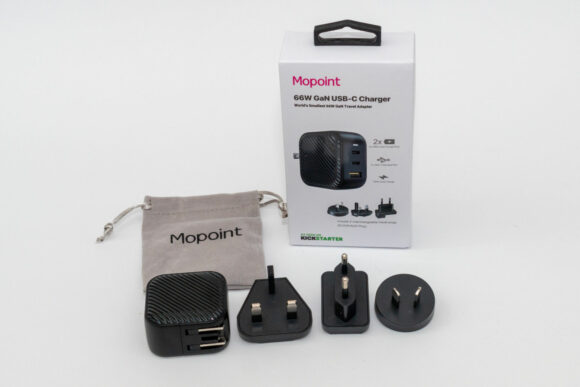 The Mopoint 66W GaN USB-C Charger ships with international plug adapters and a cloth pouch.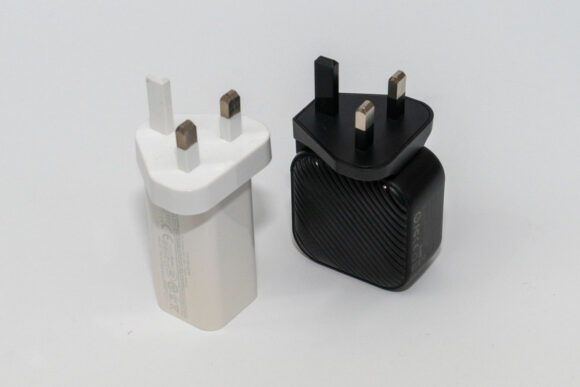 Compared with the Innergie PowerGear 60C, the Mopoint 66W's calculated volume is substantially larger but doesn't actually seem much different in size. I do prefer the Mopoint though, because the Innergie's elongated shape tends to lead to the charger drooping out from sockets with a loose fit.
The Mopoint 66W GaN USB-C Charger currently retails at US$49.99 from Mopoint's website, plus reasonable delivery charge.