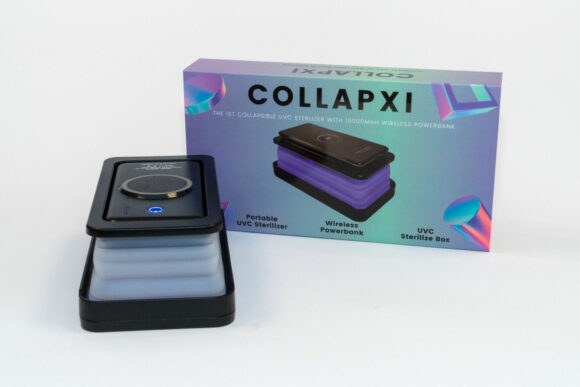 Many people bring a power bank around. In the present COVID-19 pandemic, many people might also like to bring a steriliser around. Local company iSMART thinks they can combine the two functions, and they now have their COLLAPXI product being crowdfunded on Kickstarter.
In a nutshell, this is a wireless power bank with 10,000 mAh battery capacity and built-in cables, combined with a collapsible UVC steriliser box. The idea is that they can both fit into your bags easily, so you can bring them around conveniently.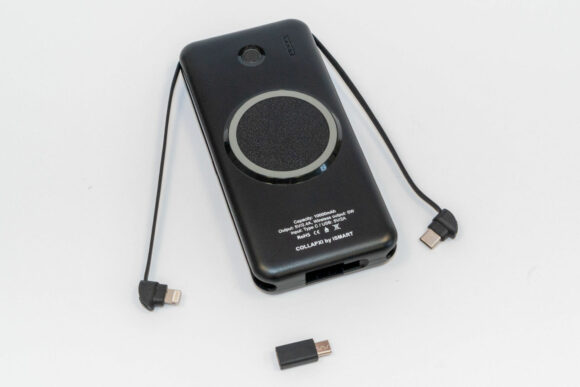 The power bank portion of this gadget is easy to explain. It packs a 10,000 mAh battery. It can charge wirelessly, and it comes with an attached Lightning cable and another USB Type-C cable. A Micro-USB converter adapter, which has a storage slot in the power bank, is also included, so that you can charger legacy Micro-USB devices.
In addition, there is a USB Type-A port with 2.4A fast charging port, though to use that you'll need to bring along a USB cable.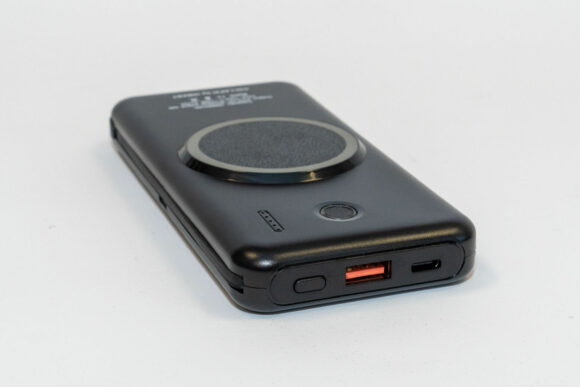 The USB Type-C port on the side is used to both charge the power bank and also server as another charging output port.
The built-in cables don't charge fast, unfortunately. I tested the USB Type-C built-in cable and it topped off at 1.5A.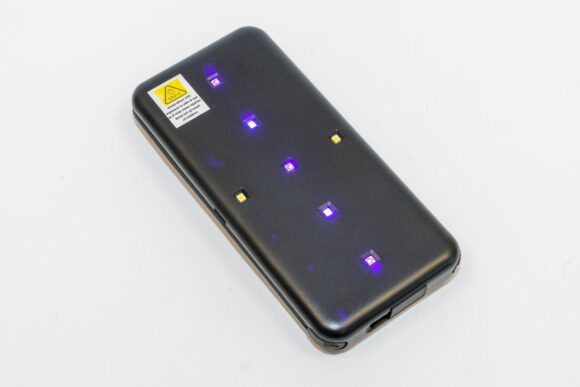 The more interesting bit about COLLAPXI is the UVC steriliser. The underside of the power bank has a row of UVC LEDs.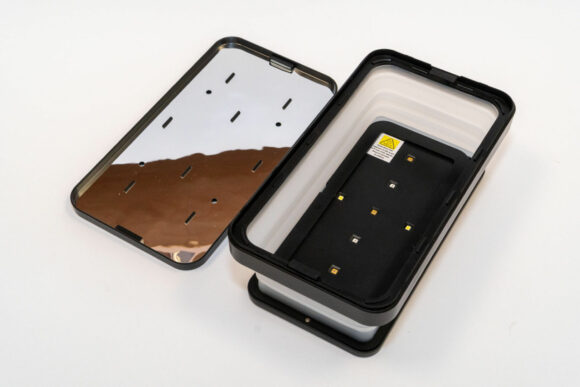 The power bank is attached to the top of a collapsible box, with the UVC LEDs facing downward. The base of the box has a mirrored surface and a bunch of standoffs, so whatever object you place on it can have the sterilising effect of UVC light reaching to its underside.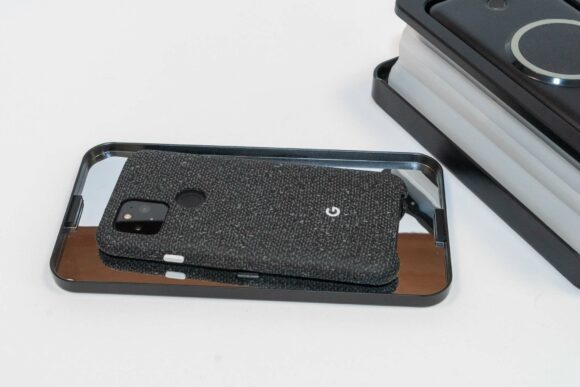 Using this sterilising box is simple. Just put the item on the base, then cover it up with the collapsible part. Turn on the UVC light. The light automatically turns off after 5 minutes. The sterilising is complete.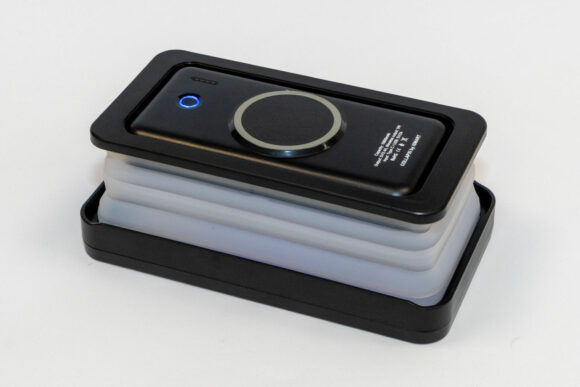 There is also two normal white LEDs under the power bank, so the box can act as a soft light. Or, just use the power bank on its own, and the two LEDs can work as a portable flash light.
The idea of combining a power bank with a UVC steriliser is quite novel. However, I'm not sure how many things you'd be sterilising on-the-go to make this collapsible box highly useful. I would have found a disinfecting wipe more practical.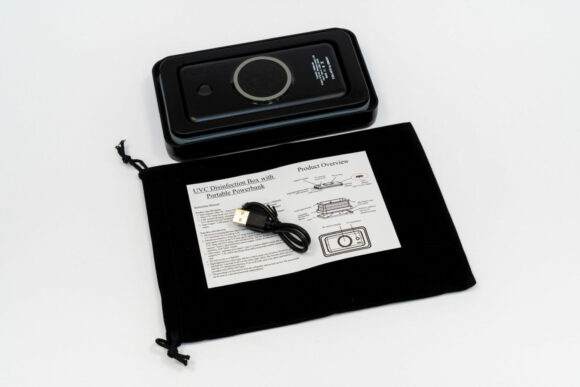 The COLLAPXI ships with a carry pouch and a USB Type-A to Type-C charging cable.
If you're interested, COLLAPXI is now available for backing in Kickstarter starting at S$95.