Google announced Android 9 Pie on Monday this week and the immediate availability through over-the-air update on all Pixel phones as well as the Essential Phone. This release, however, isn't yet quite complete, with the new Digital Wellbeing feature being notably missing at this time.
The actual full release of Android Pie will arrive in fall, which we'll expect to be in the next two months. While the current availability of Android Pie is limited only to the Pixel, Pixel XL, Pixel 2, Pixel 2 XL, and Essential Phone PH-1, we should see updates for Android One devices coming up later this year.
The new Android Pie comes with subtle improvements to the usability and overall improvements of the user interface. A new gesture-based navigation system, reminiscent of the one on the iPhone X, is now available, though you can stick with the old style three-button navigation bar if you prefer. The clock has moved to the left side of the status bar, making more room in order to accommodate a notch in the top-most area of the screen. You'll see other visual changes in the notification drawer, and how notifications are presented.
Overall, I found the user interface noticeably more fluid that ever before, particularly so on the older Pixel phones. The whole user interface has become such a joy to interact with.
In other areas, AI has come to optimise battery life. Getting extra battery time has been a big focus for several Android updates. Android Pie applies AI t figure out which apps are more you are going to use, as well as which ones you're not likely to use, so as to prioritise the important ones and limit battery consumption of the not-so-important ones.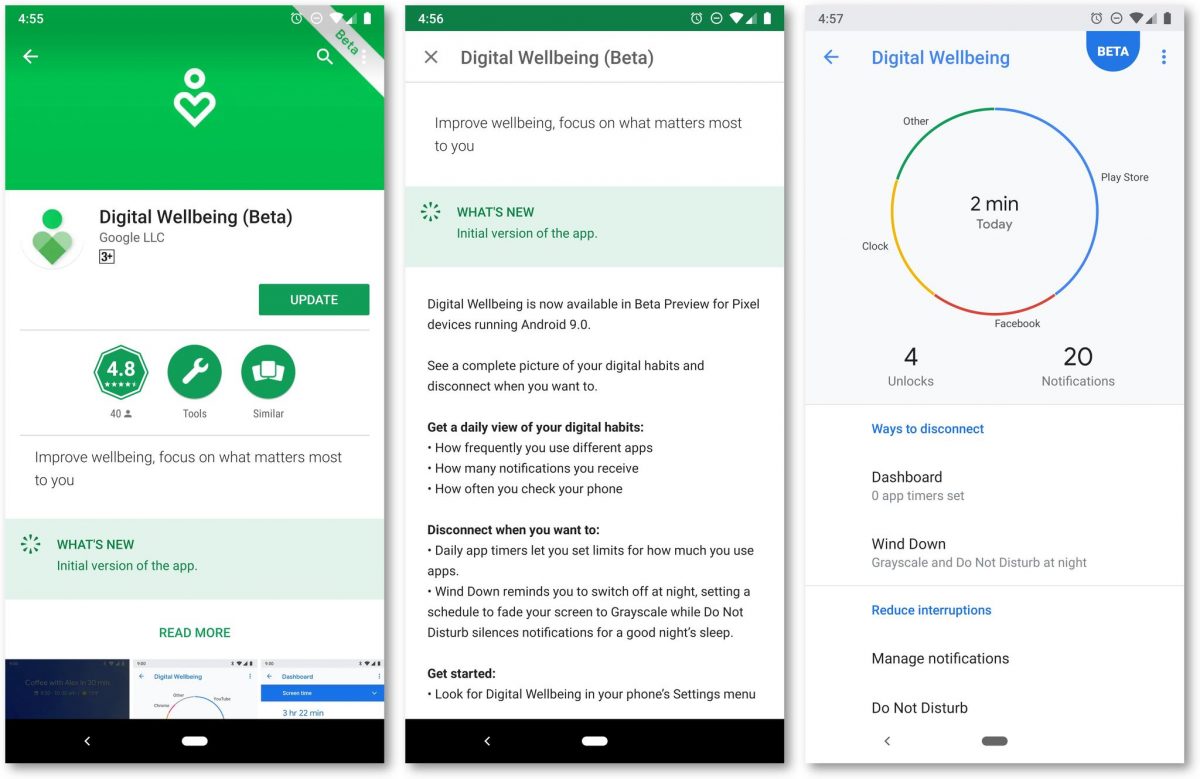 The Digital Wellbeing features, while not yet officially released, is available as a beta now. You'll need to sign up for the beta, then get the app through the Google Play store. Digital Wellbeing provides a usage dashboard, showing among other things the time you spend on which apps, and a "wind down" setting to help you settle in to bed at night. These features are designed to help you use your phone less. If that doesn't work for you, hopefully the usage dashboard will remind you how you're using your phone too much.
According to Google, devices that participated in the Android Pie Beta program from Sony Mobile, Xiaomi, HMD Global, Oppo, Vivo, OnePlus, and Essential, as well as all qualifying Android One devices, will receive this update by the end of this fall.