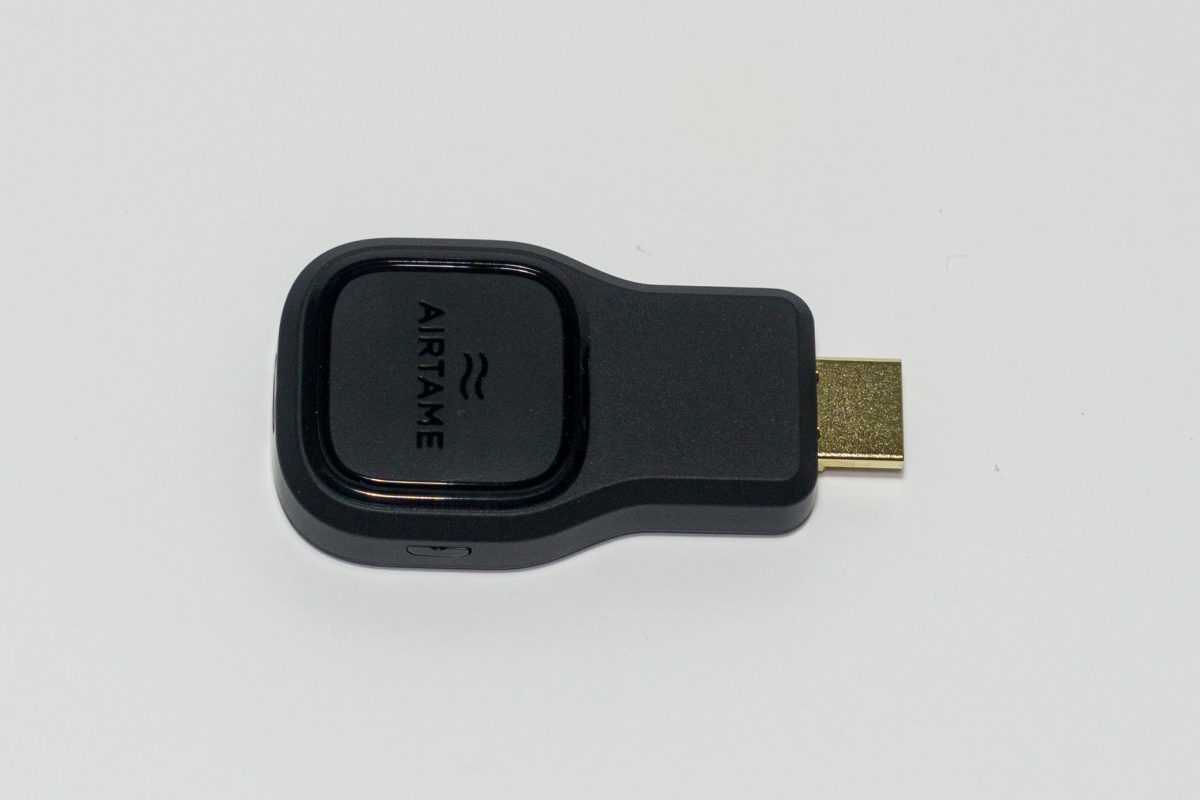 Presenting from your notebook to a projector or other big screen has always involved fumbling around with display cables, and maybe dongles too. Can we not just connect wirelessly and do away with those mess? Airtame lets you do just that, and it works with Windows, macOS, Android, iOS, and more.
The concept of replacing display cables with wireless screen transmission seems simple, but in practice, the more popular solutions currently available tend to be fragmented in their device support. For example, Apple's Apple TV uses AirPlay technology that is built into macOS and iOS, but lack support for Windows and Android devices. Microsoft's Wireless Display Adapter uses Miracast technology supported by Windows 10 and Android devices, but will not work with any Apple devices.
While home users can choose to buy whichever solution works best for them, businesses may face a dilemma if they want to support as many device platforms as possible. Airtame addresses precisely this problem, and furthermore comes with numerous important features that are particularly relevant to business users.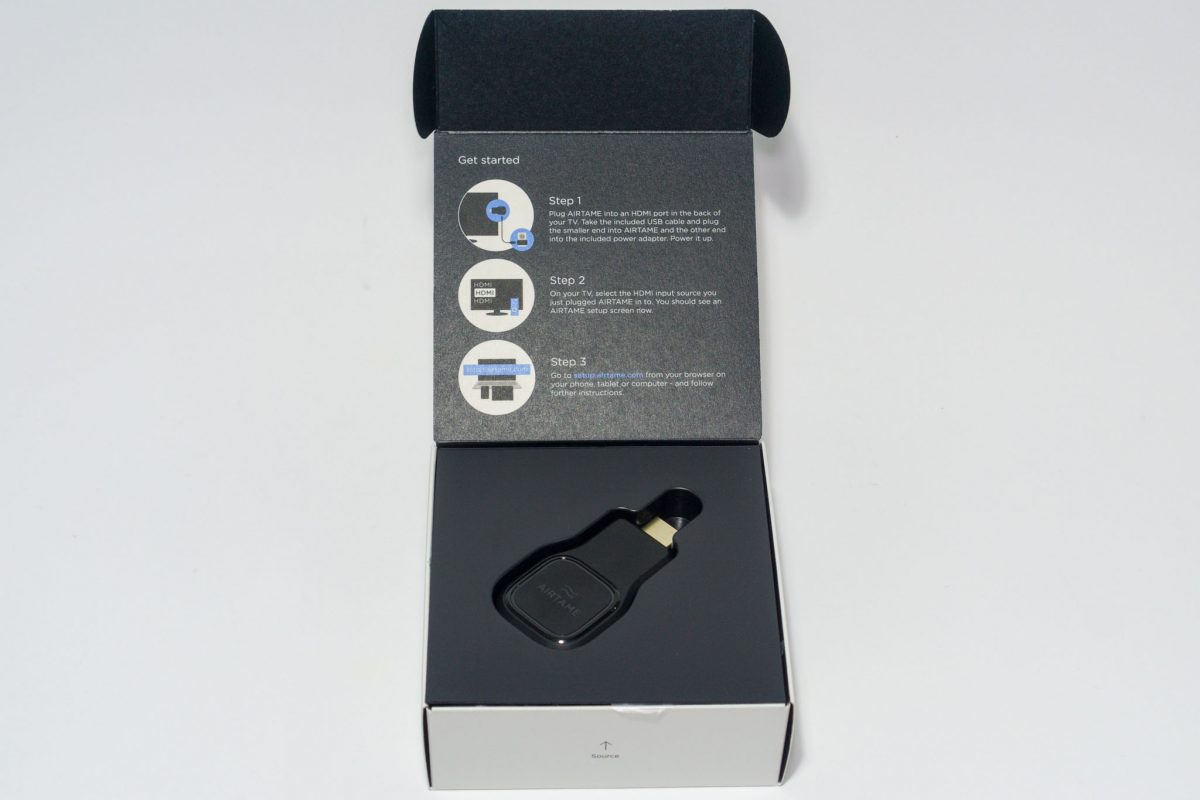 The Airtame device comes in the form of an HDMI dongle/adapter, with a MicroUSB port on its side for power input, not unlike the Microsoft Wireless Display Adapter or Google Chromecast.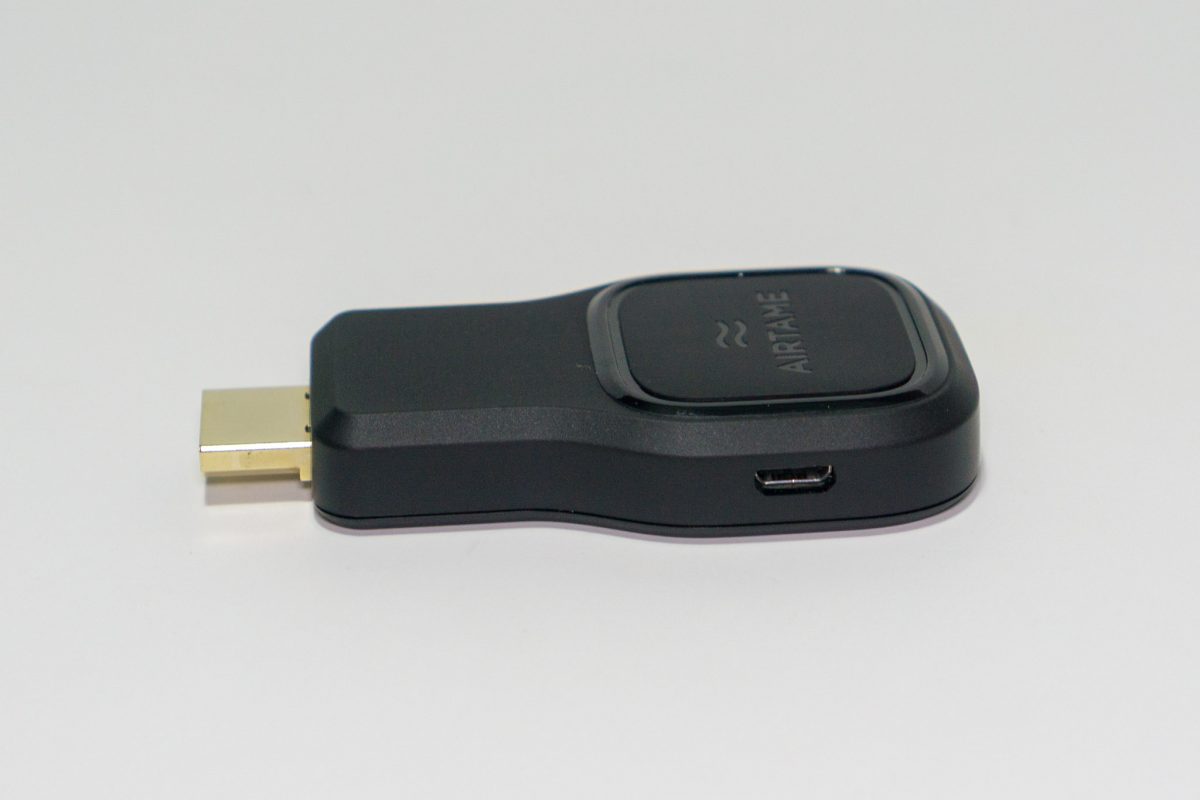 Airtame comes with everything you'd possibly need to get going. For example, it comes with an HDMI extension cable, in case for any reason the Airtame won't fit due to design issues of your projector or display, or other installation constraints. In my case, for example, one Dell monitor did not have enough space behind the HDMI port to accommodate the Airtame. In another Dell monitor, the monitor's power cable obstructed the Airtame's Micro-USB port.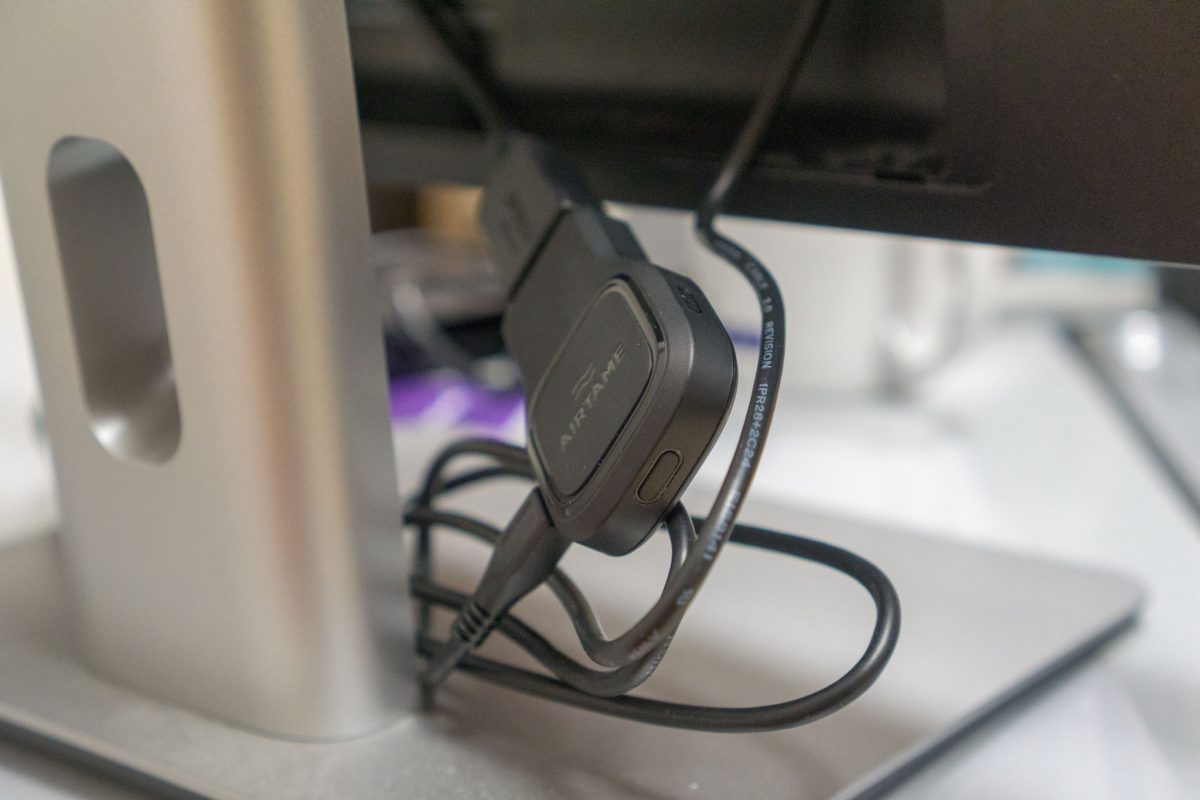 Airtame also provides a USB charger, in case your projector or display doesn't come with a USB port.
Setting up the Airtame is really easy. Just turn on your projector or display, and select the correct HDMI source if necessary. Airtame displays instructions on the screen, which is basically to send you to airtame.com/setup to download the Airtame software.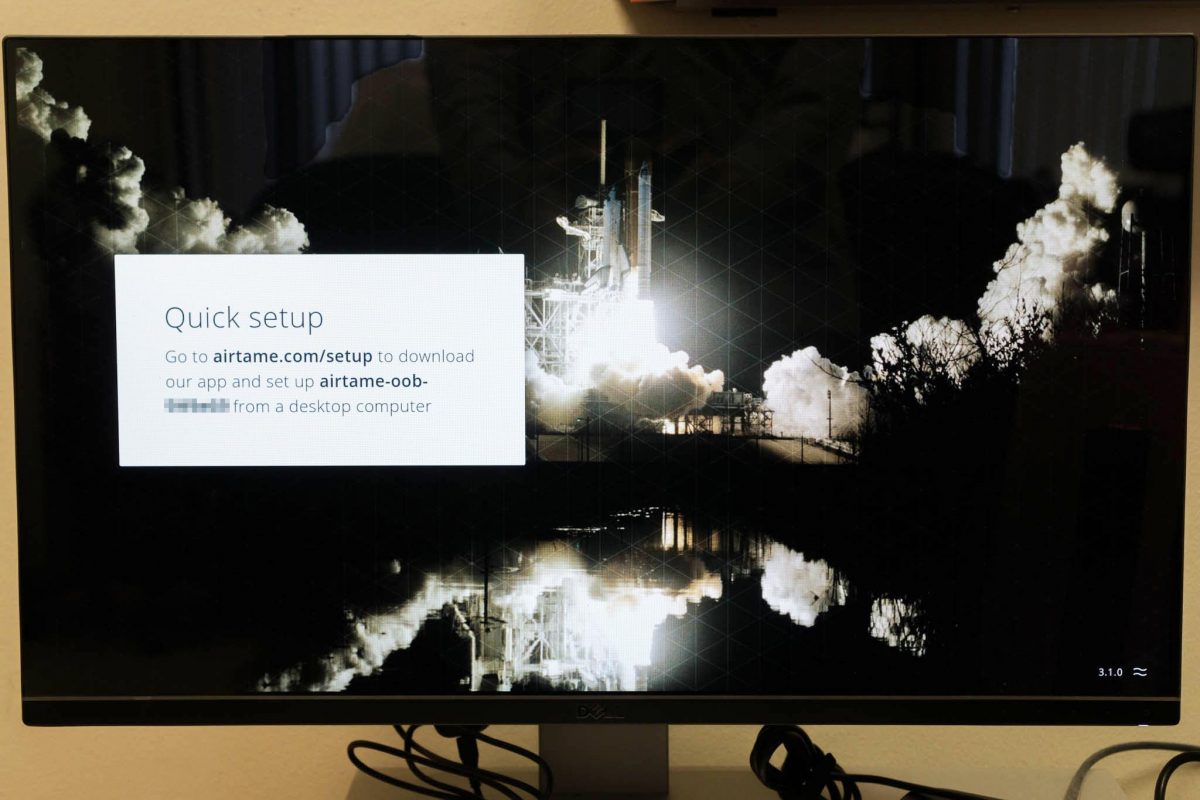 Airtame has software for:
Windows 7 and above
macOS 10.9 and above
Chromebook with Chrome 50 and above
Ubuntu Linux 14 and above
In the case of Windows, there is both a standard Windows app as well as a portable executable that does not require installation. The latter is useful for guests, or when yo don't have Windows administrator rights on the Windows device.
The Airtame app will list newly discovered Airtame devices, and guide you through the setup process. This includes setting up the Airtame to connect to your Wi-Fi network. Airtame supports WPA2 Enterprise Wi-Fi, the kind of Wi-Fi many businesses use. This is important, and shows you how Airtame has been designed for businesses, because most consumer devices can only work with standard WPA2 Personal Wi-Fi, the kind you typically use at home.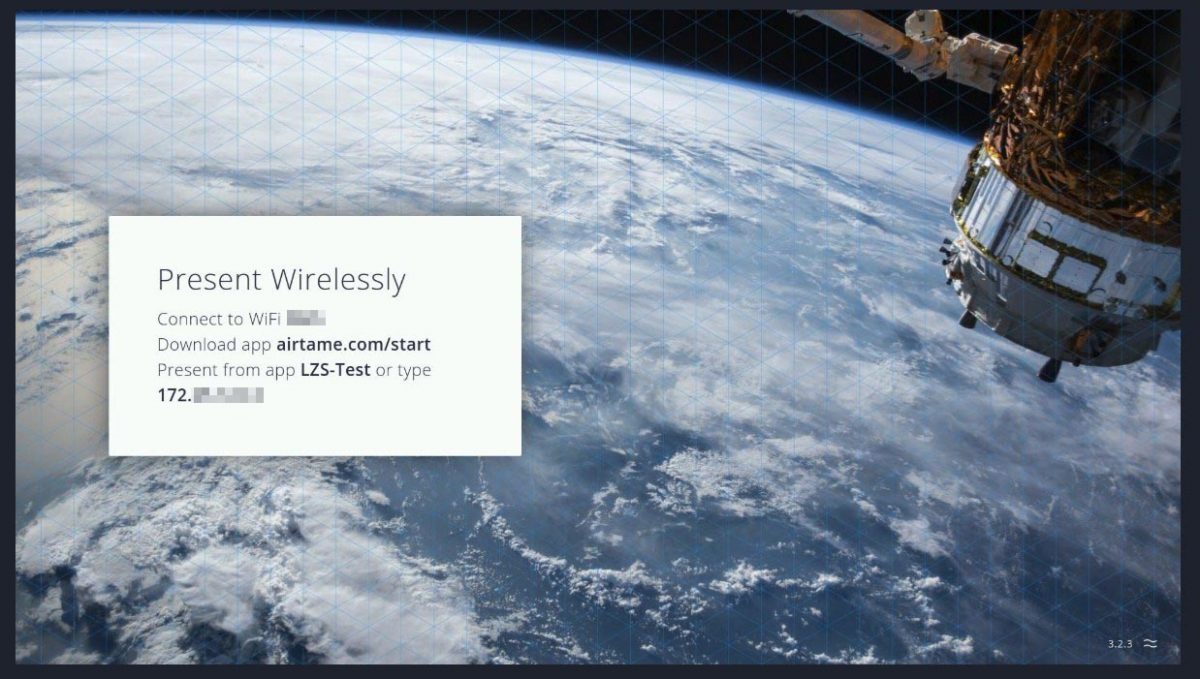 Once Airtame has been setup, the screen will display convenient instructions for connecting and presenting to it.
At this point, I want to draw some comparisons with AirPlay and Miracast. I liked AirPlay and Miracast becasue, on their respective supported devices, the capabilities were already built-in to the devices and no additional software is required. You just start using right-away. I had been rather apprehensive of solutions like Airtame because requiring users to download software is always going to be a hassle.
Airtame may be more universal in its device support, but it also universally requires all of them to download software. It's fine if you already have the software installed, but what about guests and visitors who now have to spend time downloading software instead of just getting on with their presentations?
As it turned out, after using Airtame for a while, I started to see that Airtame isn't much of a hassle. You see, even when AirPlay and Miracast may be built-in to their respective supported platforms, often times users are unfamiliar with how to use them, especially when they only use them very infrequently.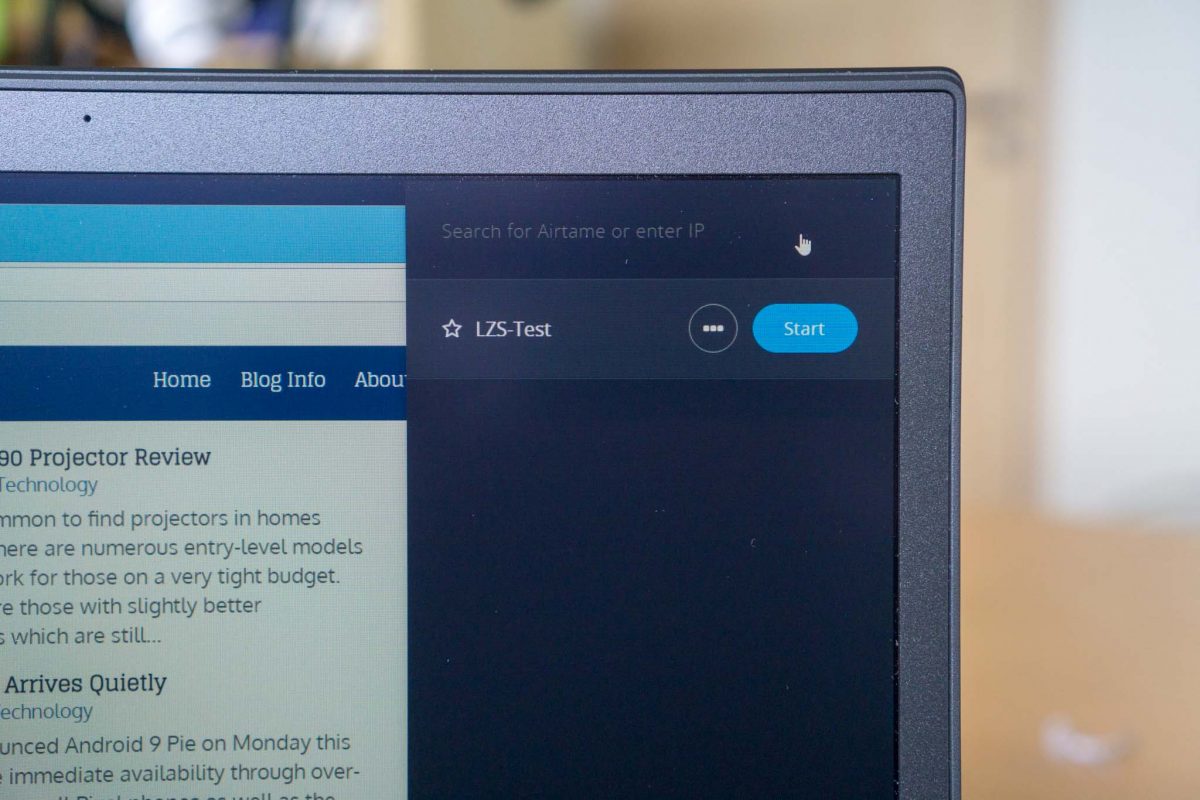 With Airtame, the screen presents instructions to tell new users exactly where to get the software. If they already have the software, this becomes a reminder to launch the Airtame app. In fact, having a specific app for the wireless screen sharing functions allows Airtame to present a concise and intuitive user interface that is easy to use. This hassle isn't such a bad thing after all!
The availability of a portable Windows executable makes Airtame even more convenient since the software doesn't need to be installed. The download runs immediately, allowing presenters who are first-time users to get on with their presentation as quickly as possible.
Normally, users connect to the same Wi-Fi network that the Airtame is setup on. Airtame can also broadcast its own Wi-Fi network, behaving just like a Wi-Fi router. Users who don't have access to your upstream Wi-Fi ntework, such as guests or visitors, can connect directly to Airtame's Wi-Fi, and from there, depending on how you configure Airtame, get access to the upstream Wi-Fi network.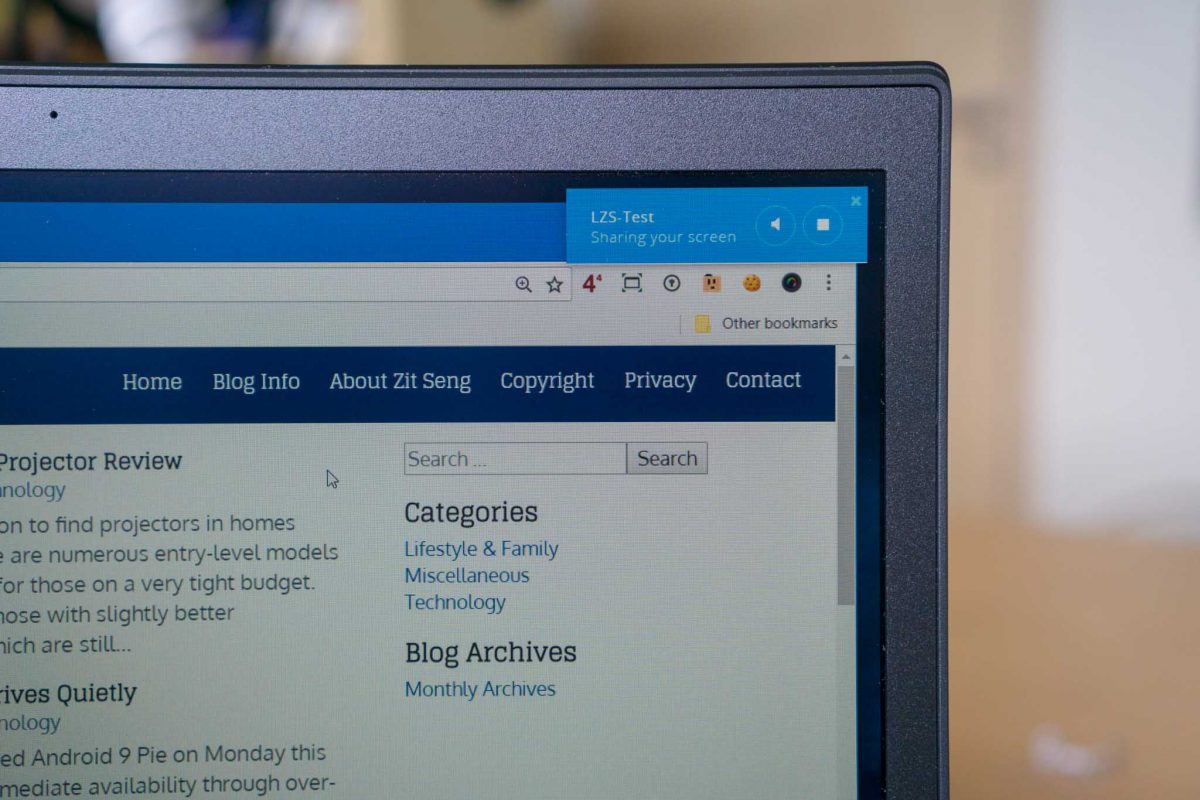 Once connected, your computer's display is mirrored to Airtame. There is a little bit of lag, unavoidable when you're mirroring screen contents wirelessly, which isn't a big issue. You can choose to send your computer's audio to Airtame too. Audio playback, however, increases the latency toabout a second or so. Both the screen and audio are still in sync, but the delay from the interaction at your computer would feel a little disorienting.
There is a limitation with Airtame's screen sharing. Airtame only mirrors your computer's display. It cannot extend the desktop. On one hand, this makes using Airtame simple and straightforward — that screen you are already seeing is mirrored to the projector or big screen. On the other hand, you cannot have your Powerpoint presentation projected on the big screen while keeping your slide notes on your own computer display.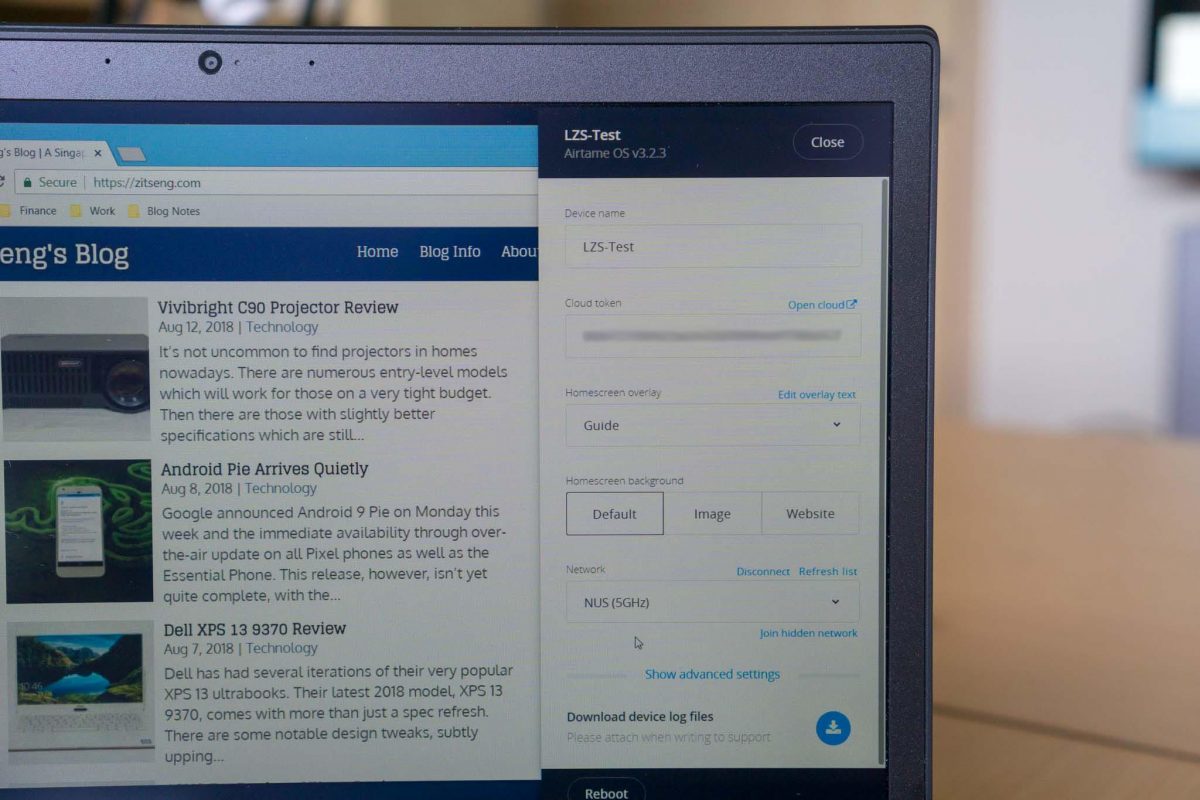 The Airtame app allows you to customise your Airtame device, including, for example, to change the home screen displayed when nothing is being streamed to it. By default, the home screen shows connection instructions, and a set of photos are rotated in the background. You can use your own images, or you have Airtame display a webpage of your choosing. You can setup Airtame to require PIN code to connect, as well as password protection to change the device settings.
A new Airtame feature, currently in public beta, is direct support for AirPlay protocol. This surprised me initially seeing where Airtame was trying to approach the wireless screen sharing challenge. However, being able to support more protocols can't be worse. With AirPlay enabled, expert macOS or iOS users can immediately start wireless projection. If you don't like that, you can simply turn off AirPlay support.
Seeing AirPlay in the works, I was excited about possible Miracast support coming in future. Unfortunately, Airtame has no specific plans to share at this time.
Another important feature for business users is a cloud dashboard at airtame.cloud to manage multiple Airtame devices. You can view all the Airtame device on your account, group the devices, and invite other colleagues into your Airtame "organisation" to share device management responsibilities. This makes it possible for a tech support crew to support end-users.
Airtame Cloud lets you configure all your Airtame devices through the web just like you had used the Airtame app to individually access each one of them. You can also easily tell which Airtame devices are in use. Some of the more advanced Airtame configuration options are only available through Airtame Cloud, not on the app itself. For example, you can choose different apps to show on the home screen, such as Google Slides and Trello. The connection instructions on the home screen can also be changed to suit your needs.
Airtame has mobile apps for Android and iOS, but the capabilities are limited. iOS screen mirroring works if you use AirPlay. On Android, you are limited to just streaming pictures, PDF files, and office documents for now, with full-screen mirroring coming in future. Together with the desktop operating systems already mentioned above, Airtame essentially supports all common device platforms you'd likely ever encounter.
Overall, I found Airtame works very well. It is easy to setup, both for first-time users eager to get their presentation going, as well as device owners. It comes with features needed in most business environments, particularly support for WPA2 Enterprise, PIN code access, and management via cloud dashboard. Airtame does cost more than what you'd pay for a Miracast dongle, or even an Apple TV, but businesses may find the added expense a worthwhile investment got its business-oriented features.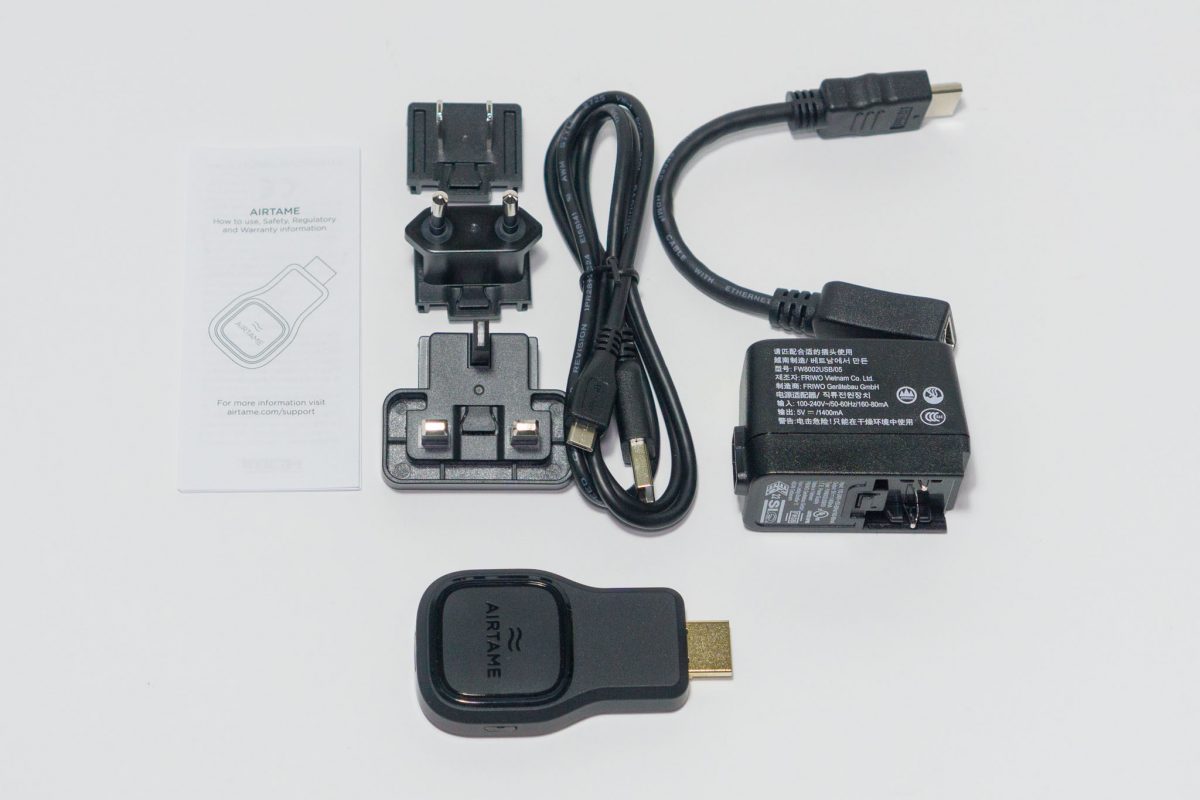 Airtame retails at US$299. Volume discounts are available, with unit price dropping to US$269 when you buy between 3 and 9 Airtames, and US$249 each when you buy 10 or more Airtames. You can purchase Airtame from https://airtame.com/. Find out more about Wireless streaming for HDMI.
Conclusion
Airtame looks to be an excellent solution for businesses looking to ditch display cables and dongles in their meeting rooms and other presentation venues.
Pros:
Supports virtually all common device platforms
Easy to setup and use
Cloud dashboard enables easy management by tech support
Cons:
Doesn't support extended desktop