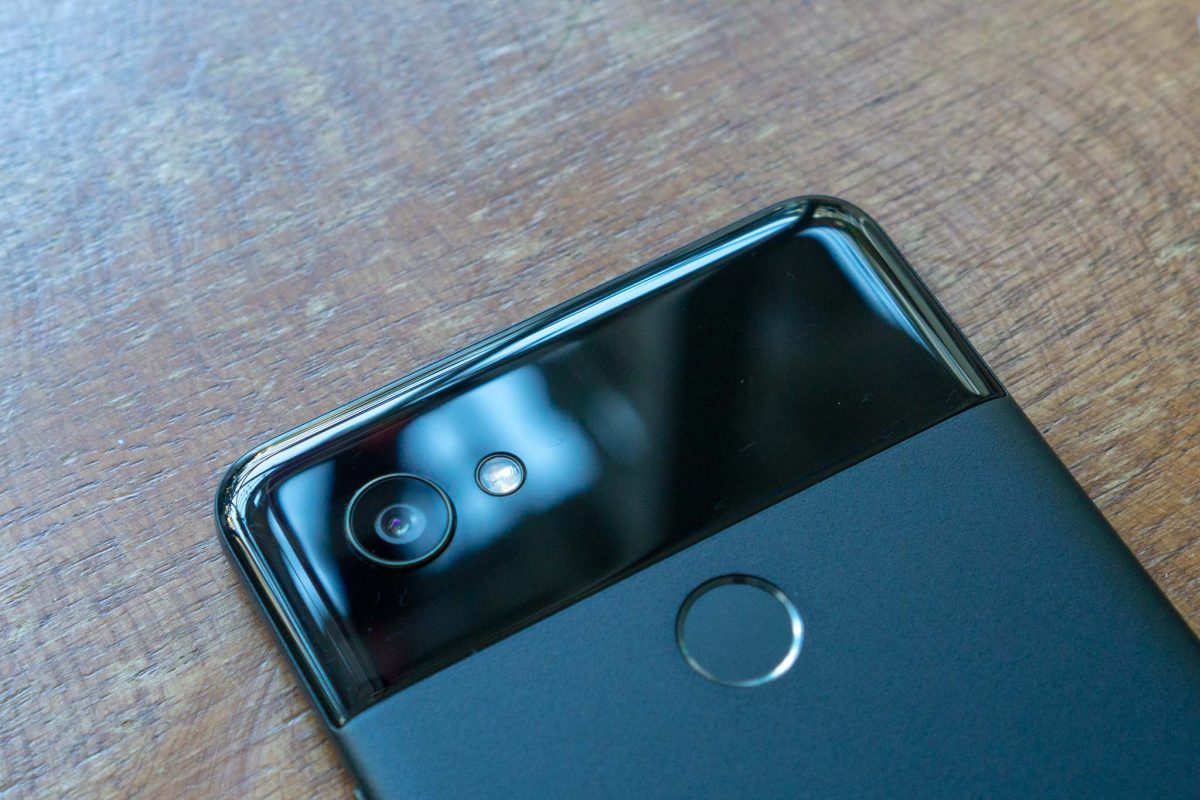 We are expecting Google's 2018 Pixel 3 smartphones to be announced. But with so many leaks already out, it almost feels like the new devices have been launched, just not available to order yet. All the details are not final, of course, but they are quite likely correct.
I'll focus specifically on the Pixel 3 XL. It will apparently be so similar to the Pixel 2 XL, perhaps even indistinguishable from the back, that my photo of the Pixel 2 XL above could pass off for the Pixel 3 XL (except that the latter will have an all-glass back). In fact, according to Rozetked, the Pixel 3 XL will even fit into cases designed for the Pixel 2 XL!
While the overall physical size may be quite identical, the Pixel 3 XL will be quite recognisable from the front, especially once you turn on the screen. Yes, it's the notch. This is the year that every flagship smartphone must have the notch, and Google appears to be obediently playing this game too.
The 6.2-inch 18.5:9 aspect ratio OLED screen will have 1440×2960 resolution. The Pixel 3 XL will have the latest Qualcomm Snapdragon 845 processor, as so other 2018 flagships that pick the Qualcomm platform. The battery will be marginally smaller, at 3,430 mAh instead of 3,520 mAh, and we're expecting wireless charging to arrive on the Pixel 3 XL.
Photography is a big highlight, apart from the pure Android experience, of the Pixel smartphones. Bucking the trend, Google will stick with a single 12.2 MP f/1.8 camera on the back. Even though the specifications are the same, I do hope Google has come up with some new tricks to make it better. We do know they have a new Pixel Visual Core, for starters.
Interestingly, we might be getting dual cameras on the front, both 8 MP f/1.8. Hopefully Google has a good explanation for why dual sensors are needed on the front while not so on the back. One detail that came up is that one of the front cameras may be fitted with a wide-angle lens.
You can read an excellent summary about all the details uncovered so far from this XDA post.
The new Pixel 3 XL has to be better than the Pixel 2 XL, but it seems to be mostly just marginally so. Just based on what we know so far, it seems the Pixel 3 XL may be a little underwhelming. There's some speculation that Google may have had a hand to arranging for all the leaks to happen, so that our expectations can be better managed when they finally announce their new devices.
There is one good news. A report from BGR reveals that the Pixel 3 XL will likely not cost more than last year's Pixel 2 XL. With every major brand raising prices of their 2018 flagships, it will be great to see Google maintaining, or better yet, cut pricing on their new smartphones.
Here in Singapore, with Google now finally selling hardware directly from the Google Store, I'm hoping to see the Pixel 3 XL to be available through that channel as well. Hopefully we don't have to wait too long for availability too.
The Pixel 3 XL looks interesting, the same as the Pixel 2 XL was (and still is) interesting. There's just one feature I've been hoping Google would put in — dual-SIM support. Just about everyone, even entry-level smartphones, have dual-SIM support. It's a small detail, and even though no leak has said about that, and in fact more likely it will still be a single SIM with e-SIM support, I'l hoping Google will have a surprise.
We're still over a month away from the expected announcement. Not surprisingly, there's speculation that the official Google hardware event will happen on 4th October 2018.