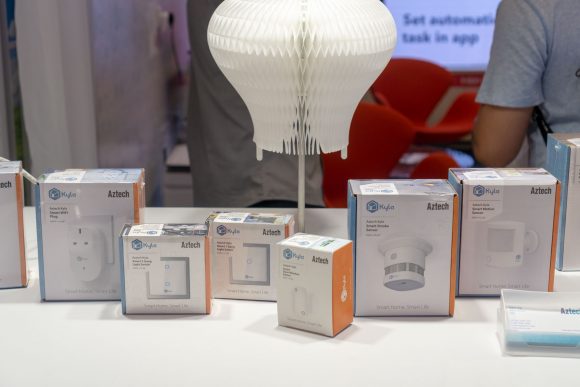 Aztech, a home-grown tech company that makes consumer networking products and home appliances, just launched Kyla, their new family of smart home products. With a variety of smart gadgets available now, Kyla will enable you to make smart your home right away, and at a very reasonable cost too.
Kyla is Aztech's first foray into the home IoT space. They've chosen to start big, offering a smart home solution that includes a comprehensive range of products in four categories: switches, sensors, curtains and security. These smart gadgets also fall into one of two types: Wi-Fi based devices which connect directly to your home Wi-Fi network, and ZigBee based devices which communicate via a ZigBee gateway hub to your home network.
With Kyla smart home gadgets, all you need is one mobile app to setup, monitor, and control all of them. You can even link the Kyla smart home gadgets to Alexa, with Google Home integration coming very soon now, and iOS HomeKit later.
The ZigBee based Kyla smart home products presently include:
Smart ZigBee Hub (required to use any of the other ZigBee gadgets below)
Smart Door Lock

Smart Motion Sensor
Smart Door and Window Sensor
Smart Temperature/Humidity Sensor
Smart Smoke Sensor
Smart Combustible Gas Sensor
Smart Water Leakage Sensor
Smart Emergency Button
Smart Light Switches (available in 1-gang, 2-gang, and 3-gang versions)
Smart Scene Switch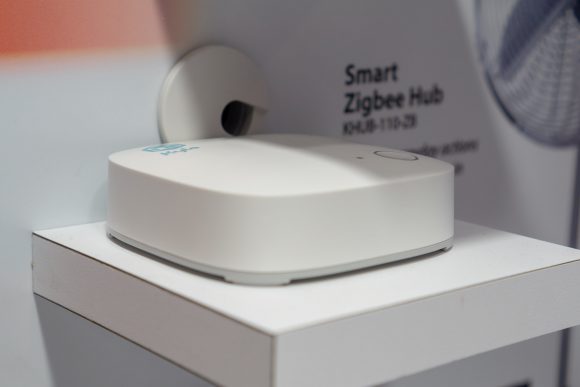 The Wi-Fi products include:
Smart IR Cube
Smart Wifi Plug
Smart IP Camera
As you can see, the range of gadgets in the Kyla family is quite likely to cover everything you'd need in your smart home plan. With the Kyla mobile app, you can set schedules, timers, countdowns, and a variety of automation sequences.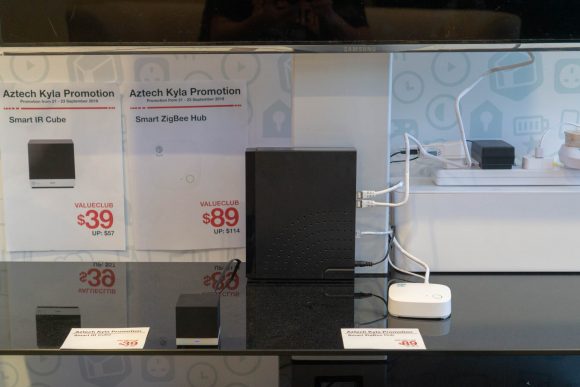 I'm personally intrigued by the Smart IR Cube, because it can control our typical home appliances that use an infrared remote. This includes televisions, fans, and air-conditioners. The latter is usually a bit more complicated to handle, and competing products tend to be rather costly. The Kyla Smart IR Cube is unbelievably affordable. In fact, pretty much the entire Kyla product family is priced competitively.
Installation and setup isn't much different from setting up a typical consumer IP camera. The Smart Light Switches, of course, is best left to a professional electrical technician to install. Do note that these light switches require a neutral wire, something which is typically missing in most light switch installations in Singapore. This means that retrofitting existing switches is likely going to be a problem.
The Aztech Kyla smart home products are available at the Challenger flagship store in Bugis Junction (at #B1-26, not the one at Level 3), as well as at most Challenger retail outlets and the Hachi.Tech online store.
Look out for my upcoming reviews of some Kyla smart home products too!