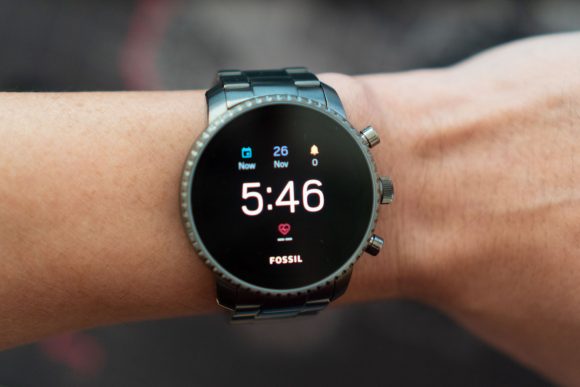 Their smartwatches are not as common as those from Apple of Samsung, but Fossil does have an impressive lineup of smartwatches. The latest in their Gen 4 series of Android smartwatches launched this year is the Q Explorist HR.
Like how the conventional non-smart timepieces that Fossil is known for, the Q Explorist HR is a handsome, fine-looking, and robust smartwatch running Google's Wear OS. It looks like a proper timepiece, something that you could wear to a dinner date. That's something important to me. I like smartwatch functions, but I like my watch to first look like a proper timepiece. The Q Explorist HR didn't disappoint in this regard.
The Q Explorist HR is a large watch. I find the 45 mm watch case bordering on being a little too large, even for my wrist which isn't small. The round watch case is made of stainless steel, with thickness coming in at 13 mm. It looks good, but that material gives the watch a weight of some 125 grams, just a little too heavy for my liking. There too much weight swinging on my wrist if I wear it for a run.
For people who like large chunky watches, however, I'm sure the Q Explorist HR will be extremely satisfying.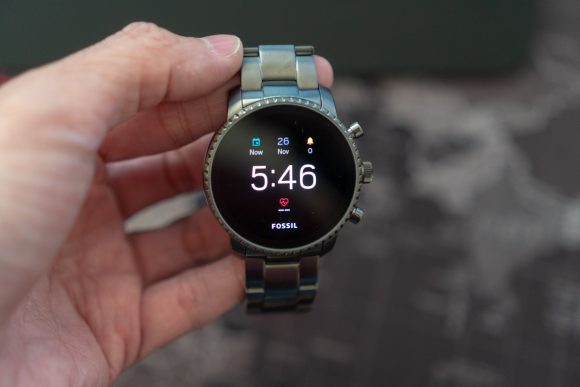 The gorgeous 1.4-inch AMOLED display has a resolution of 454 x 454 pixels. As like all newer Wear OS smartwatches, the display has no flat tyre. You get a full round watch face with bright, vibrant colours, and deep blacks. The Q Explorist HR supports an always-on display mode, so you can always see the time, without having to perform awkward gestures to wake up the display.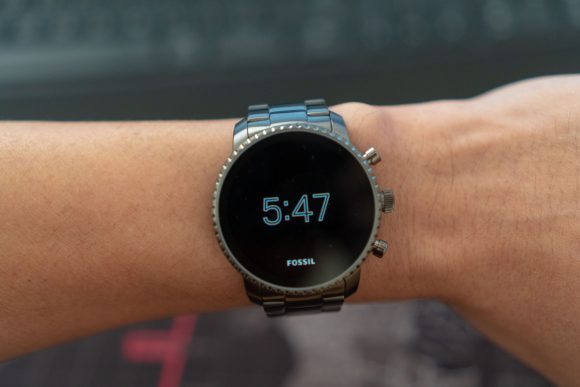 There three buttons on the side of the watch case. The middle one is the main crown which launches the app drawer, or Google Assistant if you long-press it. You can turn this button to scroll through the display. The other two buttons, above and below the crown, are shortcut buttons which you can program to launch your favourite apps.
As the Q Explorist HR runs Wear OS, it can do everything that you'd expect from any Wear OS smartwatch. This includes voice integration with Google Assistant. 
There are a number of watch band options. My review unit has a matching smoke gray coloured stainless steel strap with single pusher foldover clasp closure. You can easily change the strap; just look ones with 22 mm width.
One of the highlights of the Q Explorist HR is the heart rate monitoring function. This is often the most wanted feature for fitness and sports tracking.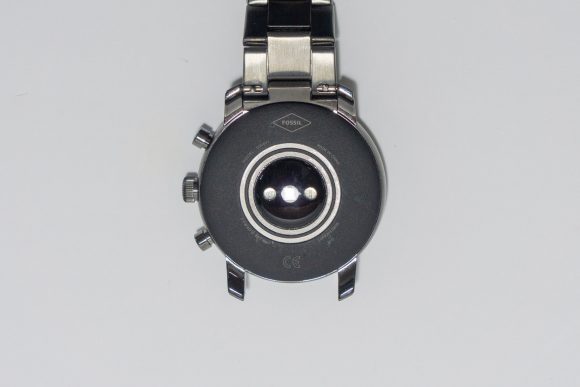 The built-in GPS sensor allows the Q Explorist HR to track your running route without having to bring along your smartphone. Your fitness data, including steps, heart rate, and GPS route, are sync'ed to Google Fit once the Q Explorist HR connects back to your smartphone.
You can take the Q Explorist HR swimming. With 3 ATM water resistance rating, you can swim with confidence, and even a dive down to 30 metres.
Under the hood, the Q Explorist HR is powered by Qualcomm's Snapdragon Wear 2100 chipset with 512 MB of RAM and 4 GB of storage.
Wear OS runs fine on the Q Explorist HR, and I didn't find any performance issue. However, Wear 2100 is a little dated, and with Qualcomm's new Wear 3100 now appearing in new smartwatches, some people may want to hold out for an updated hardware.
A bigger concern is battery life. It ranges from average at best to mediocre. The Q Explorist HR will last a whole 24 hours if you use it moderately, without sports/GPS functions. If you push this smartwatch harder, you'll find yourself needing to top-up its charge before the day is up. It's not fun to worry about battery life.
The Q Explorist HR has NFC functions. However, Google Pay isn't supported over Wear OS here in Singapore.
For connectivity, the Q Explorist HR supports Bluetooth Smart 4.1 Low Energy and 802.11 b/g/n Wi-Fi.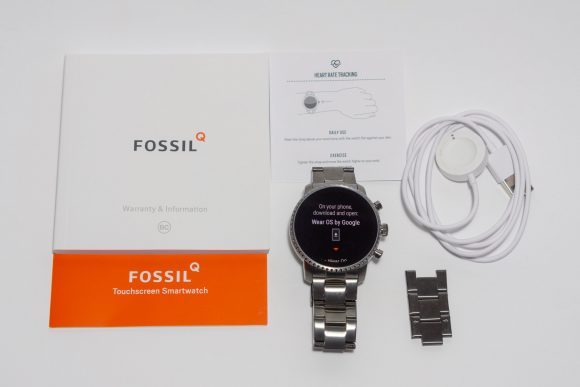 In the box, the Q Explorist HR comes with extra strap chain links, a magnetic charging connector, and some pieces of documentation.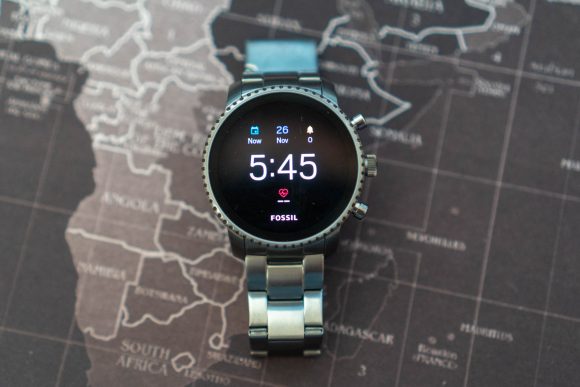 The Fossil Q Explorist HR retails at S$469 to S$489, depending on options.
Conclusion
The Fossil Q Explorist HR is a handsome, fine-looking timepiece you can wear to a dinner date, with smartwatch functions you can use at all other times.
Pros:
Fine-looking timepiece
Great AMOLED display
HR and GPS built-in
3 ATM water resistance
Cons: