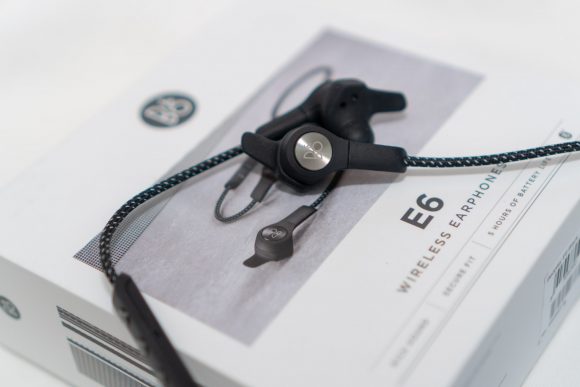 Music seems to have become an essential part of many people's fitness regime, and to that end, we have no shortage of Bluetooth headphones designed for sports. B&O's new Beoplay E6 is an excellent pair of fitness-oriented in-ear headphones, especially if you actually care about music quality.
The Bang and Olufsen brand, otherwise known by the abbreviations B&O, is well recognised around the world. They waded into the market for fitness-oriented headphones a few years ago. The new B&O Beoplay E6 looks to be an upgrade from the Beoplay H5.
In a nutshell, this is a Bluetooth wireless in-ear headphones with connecting behind-the-neck wires and a smart, contemporary design. Each earpiece is feels robust, covered with nice soft-feel silicon, and feature the B&O logo on a metal face-plate.
Braided wires coming out from below the earpieces look like they will take the stress from continuous sporting activities. I did find that they produce quite a bit of microphonics, the noise that is transmitted as the cable rubs on your clothing or your skin. Ordinarily, this can be distracting, though less noticeable if you're also engaged in intensive activity.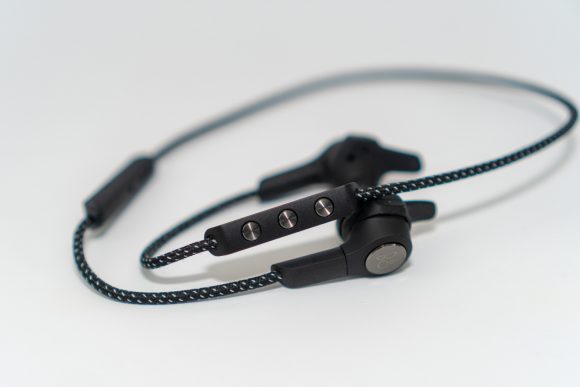 The three-button remote and microphone module, made of plastic, is about three inches down from the left earpiece. You'll find the usual volume controls, and the centre multi-function button does many things, from power, play/pause, skip tracks forward and backward. The B&O Beoplay E6 can also trigger your smartphone's voice assistant with a long-press of the multi-function button.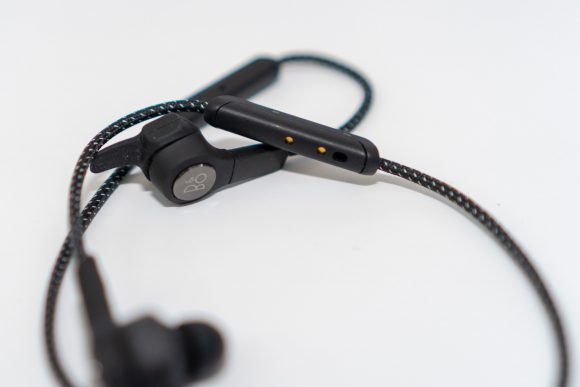 There's also a similarly-styled battery module down the wire from the right earpiece. This nicely keeps the B&O Beoplay E6 balanced when you wear them. Small pins on the underside are used for charging, using the included charging dock. Unfortunately, this means there's one extra thing you need to keep track of, and more importantly, make sure you don't lose. I know Micro-USB doesn't look so cool, but it's more practical.
Thanks to the ear fins, the earpieces fit in my ears very securely. A secure fit is definitely very important with in-ear headphones that are meant for sports, because otherwise any vigorous activities would easily dislodge them. The earpieces themselves are a little larger than I'd like.
As with any in-ear headphones, it pays to select the correct sized ear tips to ensure that the B&O Beoplay E6 fits properly. The perfect fit is needed for the best music quality, and if you're looking at B&O gear, I expect that the sound quality matters much to you.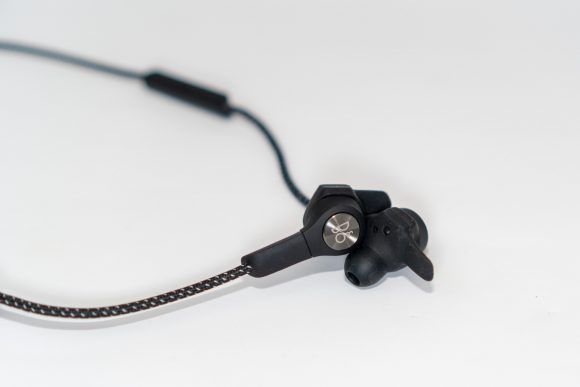 The B&O Beoplay E6 does not disappoint when it comes to music quality. Of course, it's a Bang and Olufsen, and at that price point, you'd certainly expect some decent quality. Still, it's worth noting that the Beoplay E6 definitely lives up to my expectations.
The built-in 2 x 50 mAh batteries provide 5 hours of playtime at moderate volume levels. A nice bonus is that you can charge the Beoplay E6 while listening to music.
Music in the B&O Beoplay E6 is delivered through electro-dynamic 6.4 mm diameter drivers. The bass is strong, tight, and precise. It's not overwhelming, and perhaps not at the level that would impress bass heads, but it does deliver a punch. The mids are clear, and throughout to the high end, I continue to hear impressive crispness and detailed nuances in the music. Overall, the B&O Beoplay E6's audio performance is excellent.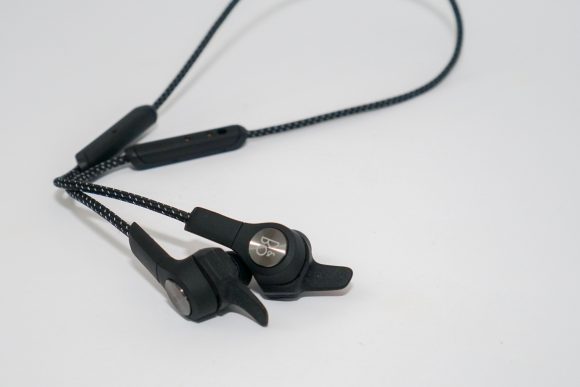 For connectivity, the Beoplay E6 supports Bluetooth 4.2 with AAC codec. It supports HD-AAC, but I'm surprised not to find aptX HD or LDAC support. You can use the Bang and Olufsen mobile app to tweak your listening experience, such as to control EQ settings.
The Beoplay E6 is listed as splash and dust resistant. It's very light, weighing in at just 21 grams.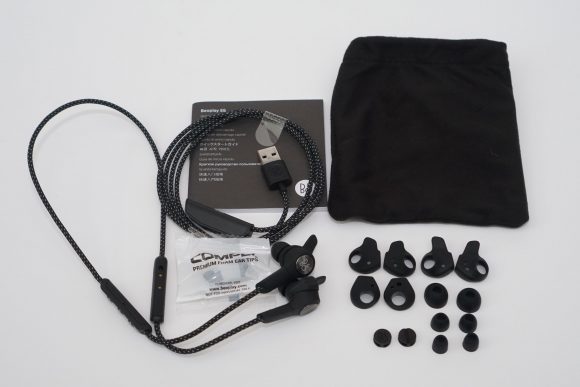 Included in the retail packaging, the B&O Beoplay E6 comes with four pairs of silicon ear tips, three pairs of silicon ear fins, one pair of memory foam ear tips, two cable clips, a charging dock, and a cloth carrying pouch.
The Beoplay E6 comes in the colours black and sand. The review unit I have is black.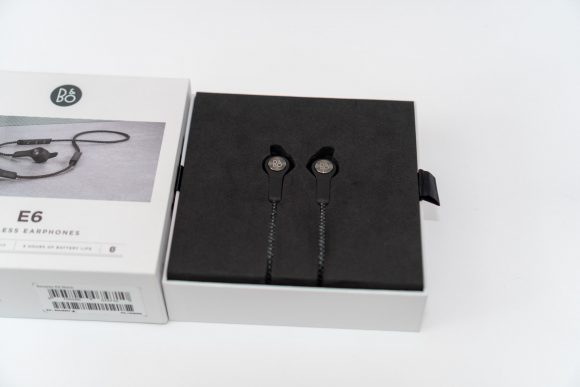 The B&O Beoplay E6 retails at S$460, and is available at Bang & Olufsen Grand Hyatt, Bang & Olufsen Takashimaya, Bang & Olufsen TANGS, Analogue +, Apple Premium Resellers, Changi Airport Duty Free, Newstead, Robinsons, and selected leading independent retailers.
Conclusion
The B&O Beoplay E6 is a in-ear headphones designed for sports, and lives up to the brand's expectation of great music quality.
Pros:
Great music quality
Secure fit in ears
Robust, durable build
Smart, contemporary design
Cons:
Some microphonics from cable
No aptX support