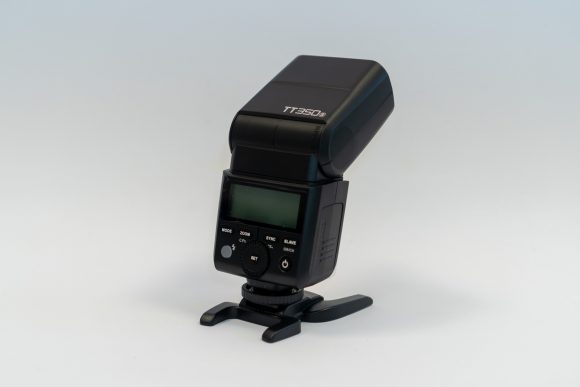 I'm not a pro photographer, but I still find at times the need for a proper flash to get better results than what the built-in camera flash is capable of achieving. After checking out various options, I decided to get this Godox TT350S mini flash.
Godox is a China-based manufacturer of photography-related equipment. They manufacture several lines of flashes, including specific variants for individual camera systems. The TT350S I have, for example, having the "S" suffix is for Sony cameras. There is an identical TT350N for Nikon cameras.
The TT350-series is the smaller version of the TT685-series. The latter is designed for larger full-frame cameras. The TT350S is more suited for smaller mirrorless cameras such as the Sony A6000 series.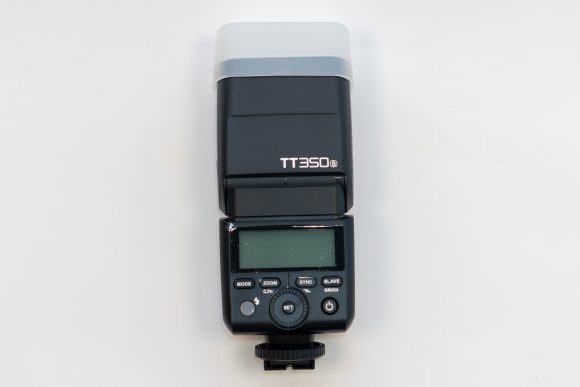 At 140 x 62 x 38 mm, the TT350S compactness simply means it is suited to a smaller mirrorless camera. A large TT685S, for example, would have looked monstrous on a Sony A6500 camera. The TT350S weights 200 grams without batteries.
The TT350S is packed with quite a number of powerful features. It supports TTL mode, manual mode, and multi mode. TTL flash mode is most convenient for most casual photographers, since it allows the flash to work with the camera's metering system to adjust the power of the flash output.
Other more advanced features include support for high-speed sync and second curtain sync.
The TT350S also supports 2.4 GHz wireless transmission. This allows the flash to function as a master to control other flashes, or function as a slave which is then controlled by another master. Godox sells a popular dedicated X1T-S controller, but you can very well use the TT350S itself as a wireless controller. The TT350S is supports three configurable slave groups. The wireless control works only with selected Godox flashes, so check out Godox specifications for details if you're interested in this feature.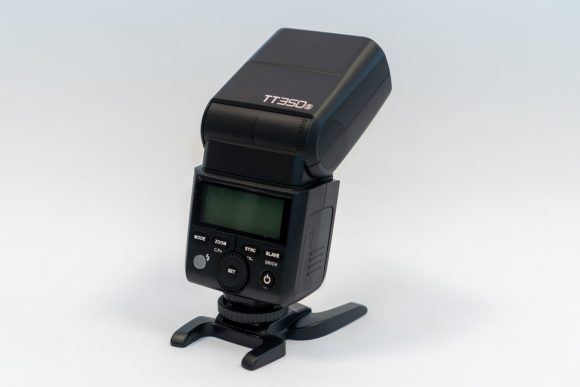 The flash head swings horizontally -90° to 180°, and vertically -7° to 90°.
A LCD panel on the back, together with a fair number of buttons and a selection dial allows you to easy setup the TT350S flash.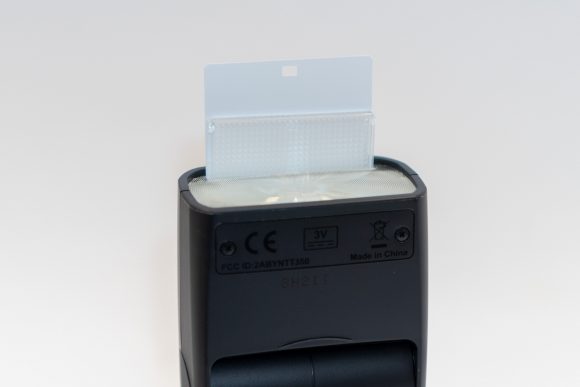 Godox includes a slide-on diffuser with the TT350S. It also has a built-in bounce card and a flash spreader. The TT350S has a flash zoom mechanism supporting 24 mm to 105 mm automatic or manual zooming.
The TT350S has a Guide Number of 36 (36 metres at ISO 100 and 105 mm). This seems a little low, but don't forget that the TT350S is also a relatively compact flash. The flash power can be adjusted down to 1/128.
The TT350S is powered by two AA batteries, so it's easy to get get extras to standby. There is a V350S version of this flash that uses a built-in rechargeable lithium-ion battery, if that's what you prefer to have.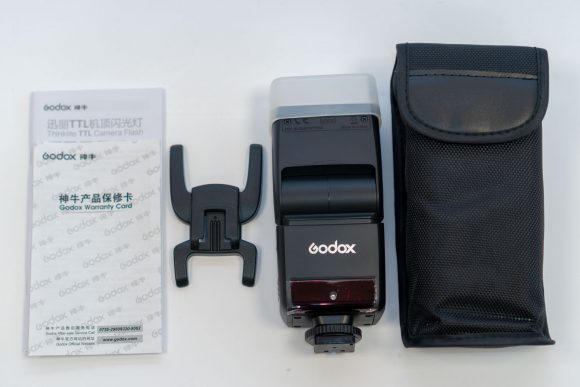 The Godox TT350S comes with a flash stand and a carry pounch.
I was quite intrigued to learn that the TT350S has field-upgradeable firmware. This is performed through the Micro-USB port under the battery door. I had the opportunity to try that after finding new firmware available for it.
The Godox TT350S is a capable compact flash with a wide range of features. The wireless function is particularly useful when there's a need to add ore flashes in future. The TT350S can also fire itself when it is set as master to fire other flashes.
For me, the TT350S has enabled me to shoot better product photos for use on this blog.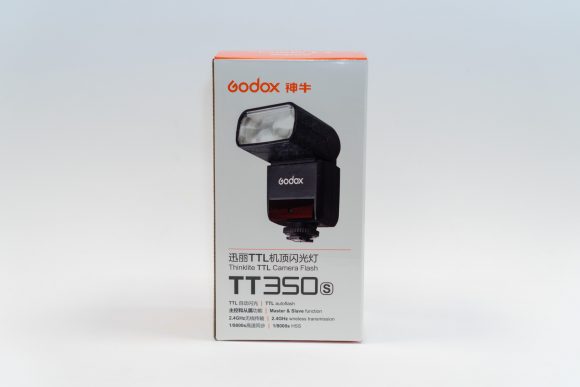 The Godox TT350S is available from Amazon (affiliate link) at US$84.90 with US$6.16 shipping to Singapore. You can also find this flash from local sellers from around S$110.