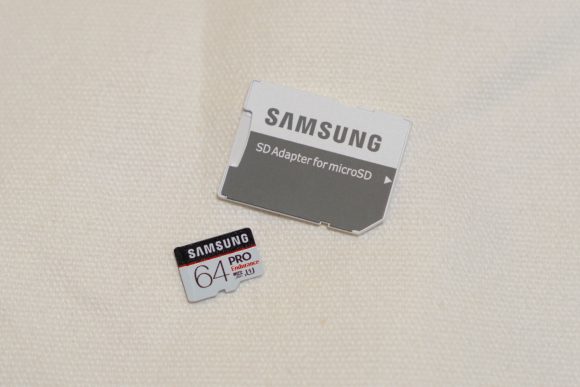 I am not unfamiliar with SD memory cards, their various sizes, and their speed ratings. But a relatively new dimension to them, for me, is about their durability and endurance. I learnt a bit about that when I recently got a Samsung PRO Endurance microSD card.
I was looking to get a microSD card for a new in-car camera (i.e. dashcam) I bought recently. The microSD card sold by the camera manufacturer was just horrendously priced. Sometimes you might also see wildly varying prices for these memory cards, even of the same brand from the same retailer.
One reason, of course, is about the speed-rating of the memory cards. Class 4 memory cards are slow, and will not keep up with the demands of Full HD or UHD video recording. 4K UHD video may require no less than UHS 3 speed class depending on the recording bit rate.
However, apart from these technical speed characteristics, continuous video recording may also place additional demands on the memory card. The continuous writes could quickly wear out the flash memory cells.
Furthermore, for in-car cameras, there are also challenges from extreme heat, such as what we may experience here in Singapore. In the past, I had replaced the memory card in my in -car camera with normal SANDisk cards, and found oddly that they get corrupted from time-to-time, and then became unusable prematurely.
I checked and found that there are indeed different product lines for memory cards that are designed for continuous video recording, as well as those that are designed for both continuous video recording and extreme environmental conditions. The former might be used for indoor surveillance cameras or action cameras, to some extent, while the latter is targeted at uses such as in-car camera recordings.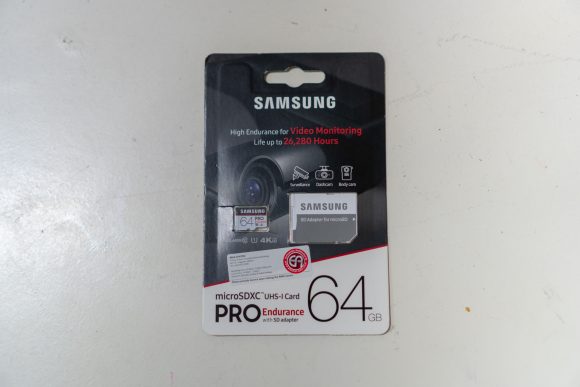 The Samsung PRO Endurance 64 GB microSD card I eventually bought is rated for:
26,280 hours of continuous video recording (up to 43,800 hours for the 128 GB version)
operating temperature tolerance from -25°C to 85°C
magnetic resistance up to 15,000 gauss (equal to MRI)
X-ray resistance up to 50 Roentgen (equal to airport X-ray machines)
water resistance up to 72 hours in seawater, IEC 60529 & IPX7
That durability is pretty impressive.
The Samsung PRO Endurance microSDXC card is officially marked as UHS 1, with performance rated for 100 MB/s reads and 30 MB/s writes.
While ordinary 64 GB microSD cards can be gotten for around S$20, this Samsung PRO Endurance 64 GB microSD card retails for S$64.90 at Challenger. (I see one seller on Lazada listing this item for S$31.90, but most other sellers have the item listed in the S$60 region.)
If you need to use reliable memory storage in some challenging environmental conditions, I'd recommend you choose one designed for such use conditions.