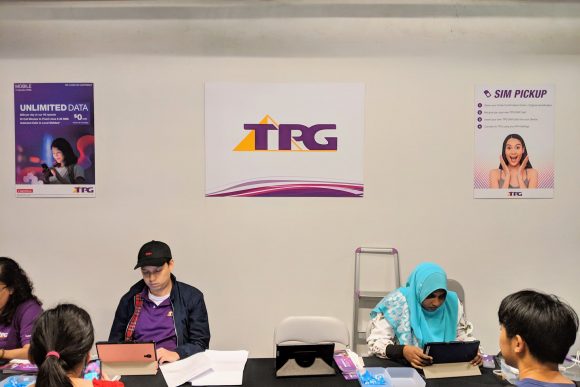 Singapore's 4th telco TPG Mobile launched service this year with a really very exciting promotion: a $0 monthly plan that gets you 2 GB of data each day at 4G speeds, good for the first 12 months. Like a typical Singaporean, free things must get, right? So I did.
This XL Unlimited Data plan also comes with 20 call minutes to fixed lines and 20 SMS texts, as well as unlimited calls to local mobiles. The last part on unlimited calls has a footnote that reads: For new TPG mobile numbers only, not applicable for numbers ported in from another Operator. I'm not sure what that means. However, given the miserly SMS texts and call minutes allowance, this XL Unlimited Data plan is primarily just for data.
It's not unlimited data, of course, since you are still capped to 2 GB per day, but I suppose this is sufficiently generous that you can treat as close to unlimited.
Voice service, unfortunately, is not actually available yet. I was told about this when I collected my SIM card. Strange that this fact is not disclosed on their website, nor even on any printed information available at the SIM card collection centre.
TPG Mobile's SIM card collection has been quite a mess. They couldn't cope with the sheer volume of customers. They originally begun with collection points in HDB estates, and tried to organise collection by postal codes. Collection points move around different places in Singapore to cater to the convenience of customers. The somewhat permanent collection centre is now located at Shaw Centre along Scott's Road, with no postal code restrictions.
The queue, though, is still quite crazy.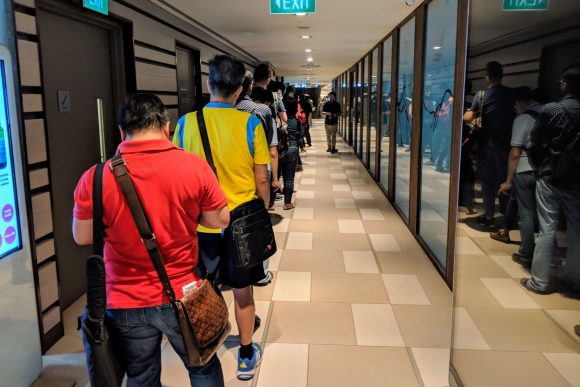 During peak periods, be prepared to wait an hour. The queue is so long in this somewhat secluded place in Shaw Centre that they had to break up the queuing area in order not to disrupt access in the common areas.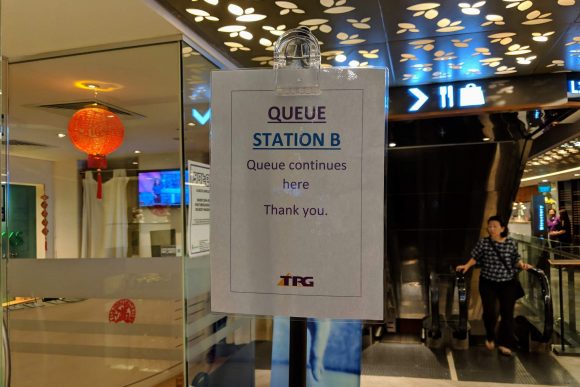 So if you arrived and thought that, hey, the queue isn't that long… you might just be queuing to get into another queuing area. On the bright side, it seems TPG Mobile has managed to keep the queue organised.
Once a while, though, an inconsiderate customer tries to cut the queue. When I was at the head of Station B, a lady approached me to ask, and so I told her that the queue starts at the end of the queue at Station B. However, when the TPG Mobile staff ushered me to join the Station A queue, this lady shamelessly followed me, as if we were in the queue together. Fortunately, the TPG Mobile staff themselves noticed what she was up to, and sent her away.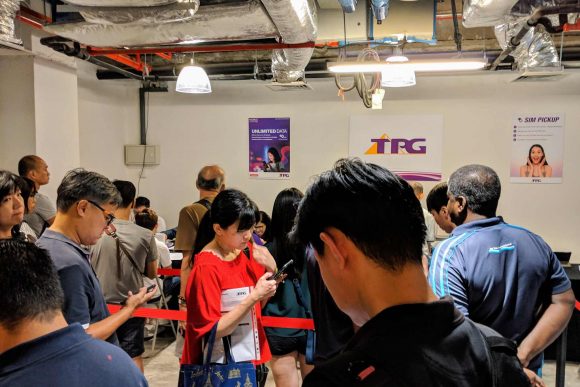 Meanwhile, the collection process is quick, simple, and efficient. I'm happy that TPG Mobile has this worked out. Customers, however, are often the ones causing the delays, like asking questions about the SIM card, setting up their phone, etc.
Unlike the usual telco SIM cards, these ones from TPG Mobile don't auto-setup the data connection automatically. You do have to get into your phone settings to configure an Access Point, or APN, manually. It's not too complicated, but if you or someone really find this too overwhelming, I'm sure it won't be difficult to find someone to help.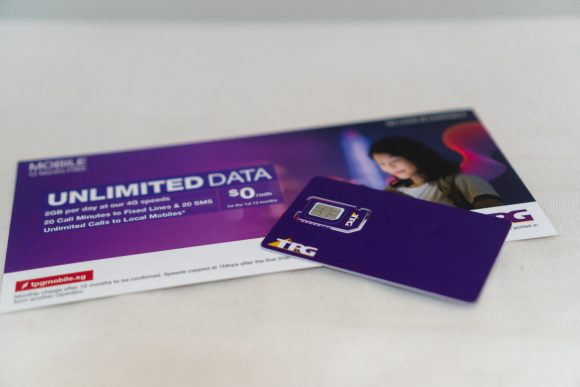 The data works. That's the first thing I tested. The voice really doesn't work, that's the next thing I tested. I can neither call to my TPG Mobile number, or make calls from my phone with the TPG Mobile SIM card.
Two-way SMS text messages work fine, I tested that too. But you get only an allowance of 20 texts, so don't plan on sending too many of them.
This TPG Mobile plan is mainly for that 2 GB of 4G data per day. Enjoy the large bounty of data if you've managed to sign-up. For those who haven't, TPG Mobile still accepts a small number of sign-ups each day.