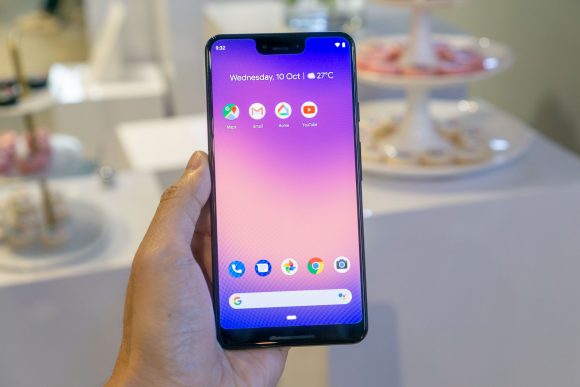 Google has had just one Pixel smartphone launch per year since the beginning, and likewise during the prior Nexus smartphone era with one exception in 2011. We've heard news that 2019 will see a budget Pixel 3a launch earlier in the year, followed by the main Pixel 4 launch later. There's plenty of speculation and leaks.
What's new is that we're also looking to see the Pixel 3a and Pixel 3a XL come to Singapore too, either together with the global launch or shortly after. These two devices have shown up in IMDA's Telecoms Licensing System, under the model name G020B and G020F. The equipment registration shows that someone has applied for licensing, and likely, at least, to sell in Singapore.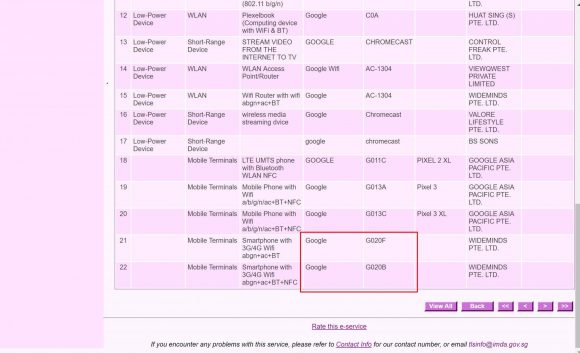 The global launch is likely very soon since Google's own website seems to be prepped for the unveiling, seeing the accidental leak that was discovered.
Hardware specifications already leaked through various channels tell us that both the Pixel 3a and 3a XL will be mid-tier devices sporting Qualcomm Snapdragon 670 processors with 4 GB of RAM. The smaller PIxel 3a will have a 5.6-inch display with 1080×2220 resolution, and the larger Pixel 3a XL will have a 6-inch display with 1080×2160 resolution.
The smaller Pixel 3a is also expected to have a 12 MP rear camera and 3,000 mAh battery. The Pixel 3, by comparison, has a slightly smaller batter at 2,915 mAh.
These two new Pixel 3a smartphones ought to cost less than their Pixel 3 counterparts from last year, since the hardware specifications are clearly not at the premium flagship tier. However, it is likely that we'll get the same superb camera capabilities like on the Pixel 3 smartphones.
We are also expecting the Pixel 4 smartphones later this year.
With Google having established device sales in their Singapore Google Play Store, which already sells numerous other hardware including the Pixel 3 and 3 XL, we should expect all the Pixel 3a and 4 smartphones to be similarly available through this channel too.
Note: Feature photo above is of the Pixel 3 XL during the Google Hardware Event in Singapore last year.