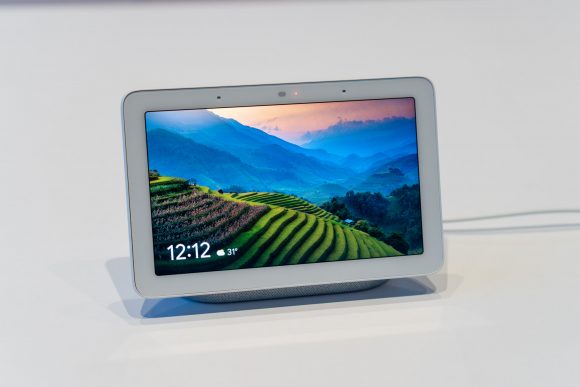 Google announced back at Google I/O 2019 that the Nest Hub will come to Singapore. However, it didn't launch together with the Pixel 3a and 3a XL debut in Singapore. Fortunately our wait for the Nest Hub arrival is over with its official launch at Google Singapore's office this morning.
The Google Nest Hub is basically a 7-inch table-top smart display powered by Google Assistant. You can think of it as a Google Home in the shape of a smart display. Or, if you're familiar with Amazon's Echo Show, this is the Google version of it, with Google Assistant instead of Alexa.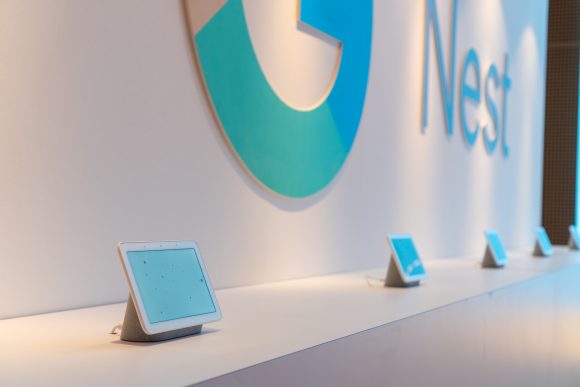 You can interact with the Nest Hub by tapping or swiping its touch-enabled display, or you can speak voice commands to it. There are two microphones above the screen, and you may be happy to hear that the Nest Hub has no camera.
By default, the display shows a photo slideshow, but tapping on it will bring up a main screen that shows useful information like the current weather and a Google News feed or your Google Calendar schedule. With Google Assistant powering it, you can also use the Nest Hub for home automation controls.
For anyone invested in the Google ecosystem, and who uses Google Assistant, the Nest Hub is a natural gadget to add to their home.
I will have a full review of the Nest Hub posted soon.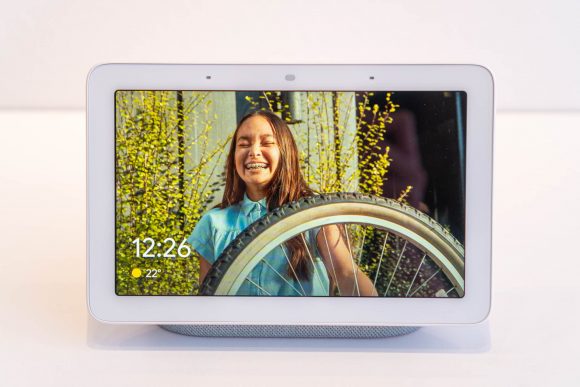 The Nest Hub is Google's challenger to Amazon's Echo Show. It was originally released on 22 October 2018 in the US and UK. It was then known as the Home Hub. The rebranding to Nest Hub was announced at Google I/O 2019, together with the launch of a larger version of the device, the Nest Hub Max, which unfortunately isn't available in Singapore.
You can purchase the Nest Hub in Charcoal and Chalk colours starting today from the Google Store Singapore, M1, COURTS, and Challenger, for S$189. Purchases from M1, COURTS, and Challenger, will get a free Google Assistant compatible Mi Home Security Camera 360° 1080p by Xiaomi. This promotion will also come to the Google Store in July.