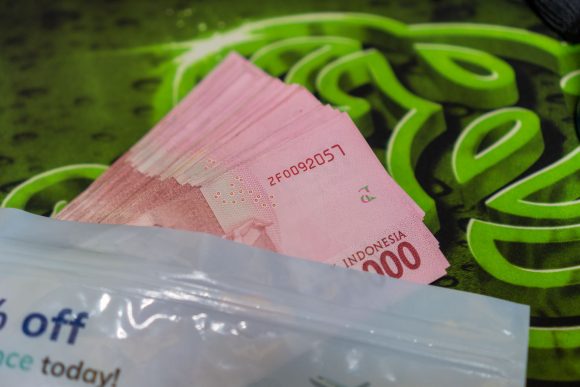 These days we are so used to be doing so many things online. However, you'd think that there are things that won't go digital, won't become an online business. Like money changers. Surprise. There are online money changers.
I came across Thin Margin in a news article last year. They are Singapore's first online money changer. It's a really fascinating service. You can check out their foreign exchange rates on their website, then buy and pay for the currencies you want. Your cold hard cash will be delivered to you by a courier. This part, of course, cannot be online.
I'm sure you have many questions. Are they safe? Are they legit? What if the courier steals the money? What if the courier loses the money?
Well, Thin Margin is supposedly regulated by the Monetary Authority of Singapore. This is what they say on their website, not that I've independently verified it myself. There has been several reports about Thin Margin in the mainstream media, such as this Today's article in December 2017. Thin Margin also bears all risks until the cold hard cash is in your hands.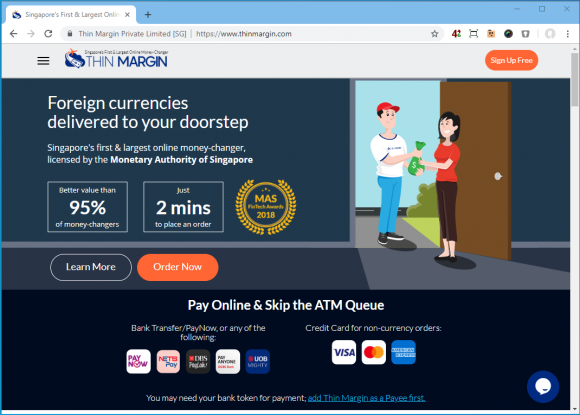 I had to check them out. Their rates seemed rather reasonable. I needed to change some Indonedian Ruppiah (IDR). The rate I got was 1 SGD to 10259 IDR. I checked some rates on CashChanger and found Thin Margin was somewhere in the middle of the pack. Their rates weren't the best, but they were hardly bad. Now, consider the inconvenience of having to physically get to a brick and mortar money changer. Thin Margin is just so much more easier.
Thin Margin does charge a $3 delivery fee. This is waived if you buy a prepaid travel SIM or an insurance product from them, or if you transact more than S$2,000. There are also some things you need to take note:
Minimum transaction per currency is S$400 equivalent;
Delivery may be about at least 3 days ahead.
There is currently a S$2 off promotion, so that delivery fee, even if you have to pay for it, is effectively reduced to just S$1.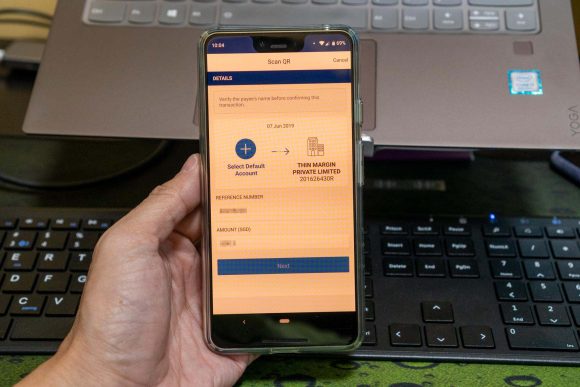 Payment for your current purchase can be done by Internet bank transfer, Pay Now, NetsPay, PayLah, or Pay Anyone. Credit card payment is not accepted for currency purchases.
Thin Margin lets you choose 2-hour time slots. My delivery came punctually, right in the middle of my 2-hour slot. The courier counted the money by hand in front of me. Once I am satisfied, I sign the delivery acceptance.
My experience with Thin Margin was very pleasant. The quite simple, and very convenient. Just take note of the delivery lead time, don't leave it to the last few days before you organise the currency exchange.