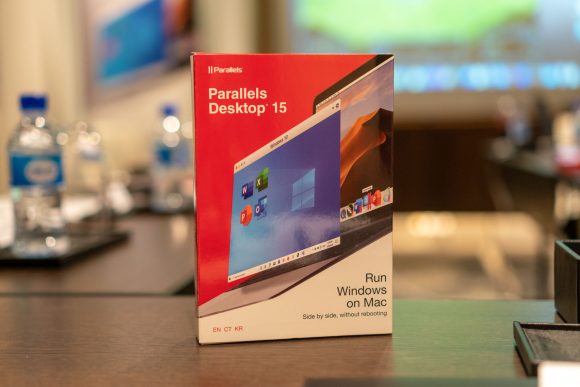 Mac users who occasionally find themselves needing to run Windows on their Mac computers will arguably find Parallels Desktop to be the best solution. The new Parallels Desktop 15 virtualizes Windows guests, in particular, so well that Windows apps behave like native to macOS.
Just launched in Singapore yesterday, Parallels Desktop 15 makes significant advances, such as support for the new Apple Metal API for improved graphics, and thus supporting DirectX 11, 10, and 9 on Metal.
New DirectX 11 support means that more Windows PC games can now be played on the Mac. You can now play games such as Age of Empires and Space Engineers today on macOS Mojave, and other titles like Fallout 4, FIFA 19, and Madden NFL 19 on macOS Catalina (today if you have the developer build).
There's plenty more to be excited about for gamers. You can play any Xbox game in a Windows 10 guest in Parallels Desktop 15. New Bluetooth Low Energy support enables the Xbox Controller, among others, to be used with the Mac.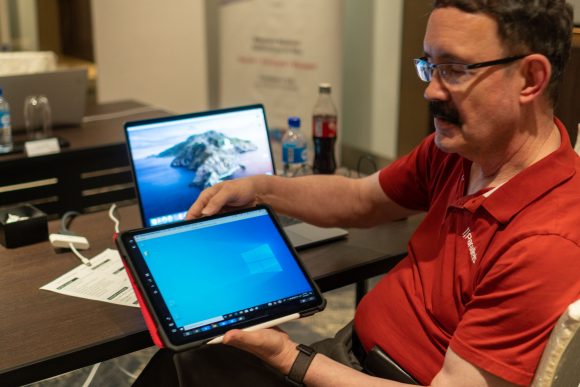 Parallels Desktop 15 also supports Sidecar in macOS Catalina, a feature that lets you use an iPad as a secondary display to the Mac computer. This feature is really cool, since it can make your iPad look like a Microsoft Surface tablet, running the Windows 10 guest in full-screen.
Better yet, you can use the Apple Pen with the Windows 10 guest.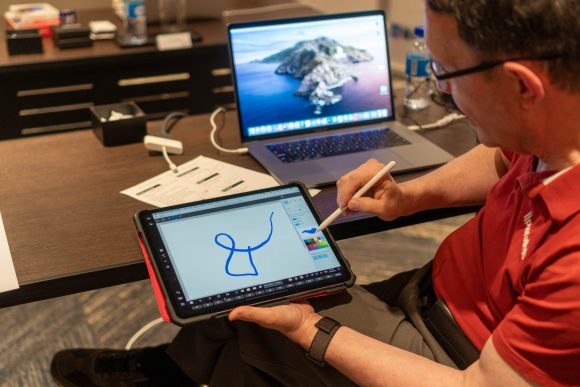 Parallels continues to improve its seamless integration between Mac and Windows. With Parallels Desktop 15, you can now drag and drop images from macOS screenshot previews, Safari, and Photos to Windows applications to create documents in a truly quick and convenient manner.
Furthermore, you can right-click on a file in macOS' Finger, select "Share", and find actions such as "Send with Windows Email App" to directly send the file to your default Windows email app. You do not need to first copy the file into the Windows 10 guest in order to send that email.
Here are some performance improvements in Parallels Desktop 15:
Microsoft Office apps start up to 80% faster; it even looks like it starts as quick as the same apps do on a native Windows computer!
Up to 15% faster 3D graphics improvements.
Faster and more responsive Parallels Desktop user interface.
For pro and business users, Parallels Desktop 15 in the Pro and Business editions offer vTPM and physical disk support. This means that a virtual Trusted Platform Module is provided to Windows to enable additional security features that may be required in secure corporate environments, such as to enable BitLocker or use virtual smart cards. You can also connect physical disks to the guest as logical internal disks.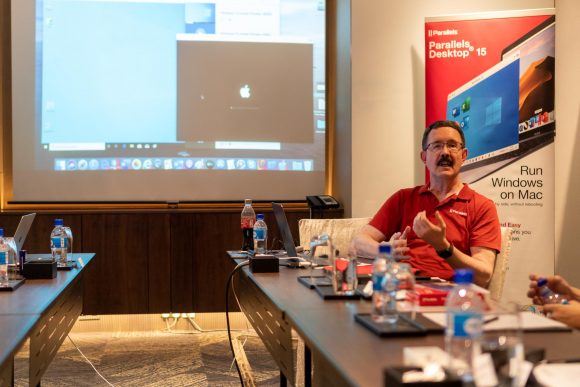 Pricing for Parallels Desktop 15 (basic) is as follows:
Upgrade from any edition: US$49.99
New subscription: US$79.99 per year
For the Pro Edition:
Upgrade from any edition: US$49.99 per year
New subscription: US$99.99 per year
For the Business Edition: US$99.99 per year