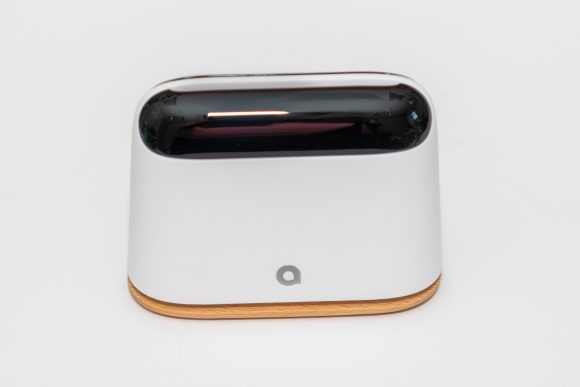 With the kind of hot and humid climate we get in Singapore, we are heavily dependant on air-conditioning. Then, when you find yourself needing to manage your air-conditioning, a smart tool like Ambi Climate 2 is indispensable.
Originally born out of a Kickstarter project, the Ambi Climate 2 is a smart way to manage your home air-conditioning system to achieve the thermal comfort you desire. Ambi Climate 2 isn't just an Internet-connected remote controller, even though you can use it just for that if you wanted to.
The real value of Ambi Climate 2 is its use of artificial intelligence to adjust your air-conditioner automatically so you feel just right. Ambi Climate 2 considers paramters such as indoor and outdoor temperature, humidity, and sunlight to make little adjustments to your air-conditioner.
The Ambi Climate 2 device itself is a smallish plastic gadget measuring 10.8 x 4.2 x 8.1 cm, and weighing 110 grams. The wooden base gives it a more homely look. The gadget doesn't take up much space, A multi-colour LED indicator on the front is used to convey various status information.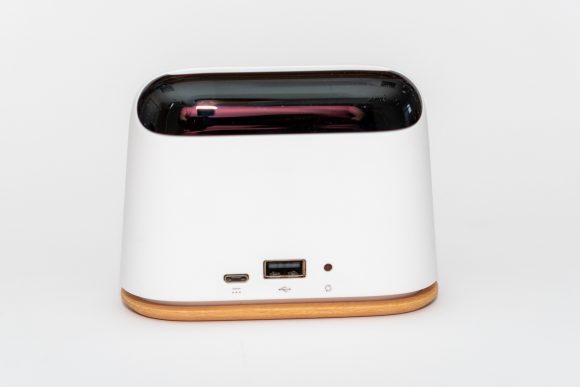 On the rear of the device, there is a Micro-USB port used to supply power to the Ambi Climate 2, a USB Type-A port, and a reset button. That USB Type-A port is meant for diagnostics purposes. There are 7 infrared transmitters for connecting with your air-conditioner. For home network connectivity, there is 802.11b/g/n (2.4 GHz only, unfortunately) Wi-Fi.
Setting up the Ambi Climate 2 is easy. You get the mobile app on your Android or iOS device, and just follow the instructions. I had the Ambi Climate 2 configured and connecting with my Panasonic split-unit air-conditioner in little time.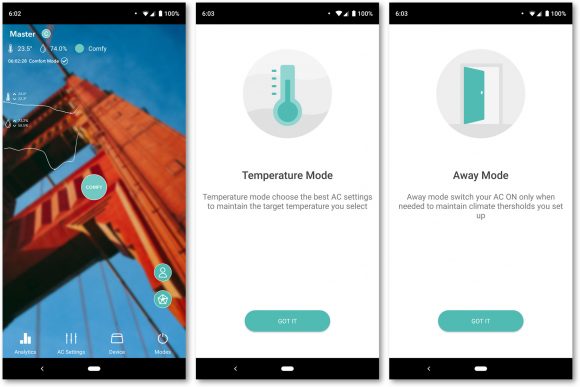 The app has several operating modes, such as Temperature mode, Away mode, and Comfort mode. In Temperature mode, Ambi Climate will work towards achieving the selected temperature. Manual mode basically leaves the air-conditioner to run on its own at a preset temperature, the same as when you use a conventional remote control. There is no A.I. involved in manual mode. Away mode tries to conserve air-conditioning usage while you're out, but tries to maintain temperature and humidity within a certain range.
Comfort mode is where the Ambi Climate 2 does all its A.I. magic. Ambi Climate 2 collects online weather data, considers the time of day to account for your metabolic cycle, and also uses feedback that you provide in the app, in order to continuously adjust your air-conditioner for ultimate personalised comfort.
A recent software update to the Ambi Climate 2 allows it to consider multi-user comfort, adjusting the air-conditioning to suit everyone in the room. For this to work, you need to check yourself and others into the room, either manually through any mobile app interaction, or through any of Ambi Climates smart home integrations.
It is worth noting that the Ambi Climate 2 doesn't replace your conventional remote, nor does it require you to ditch your conventional remote. If you use your conventional remote, Amibi Climate 2 can pick up its transmission to figure out what you're doing, and log these activities in the app.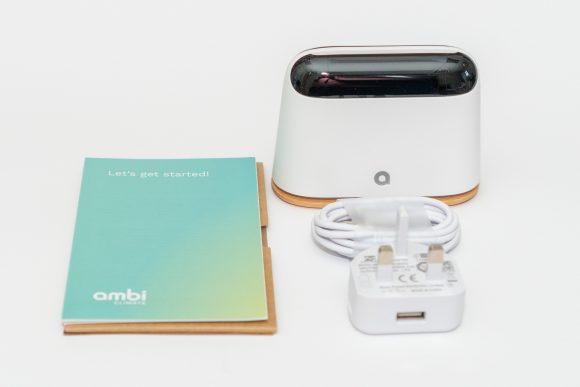 The Ambi Climate 2 ships with a Micro-USB cable and wall plug charger.
Ambi Climate 2 carries a list price of US$129. In Singapore, you can find the Ambi Climate 2 retailing at S$189 from Lazada sellers.
Conclusion
The Ambi Climate 2 brings artificial intelligence to air-conditioning controls to achieve smart thermal comfort for everyone.
Pros:
Comfort mode artificial-intelligence
Works with many air-conditioners
Cons: