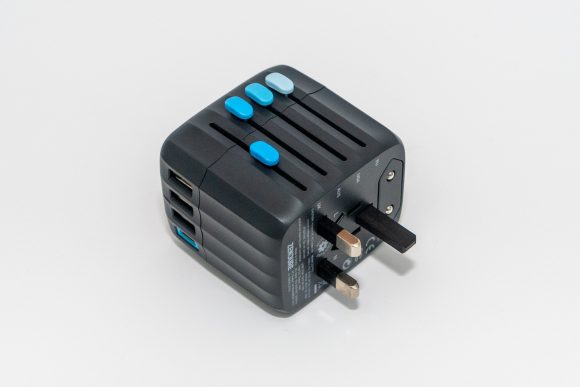 The company Zendure has had a couple of successful projects on Kickstarter. Their Passport GO campaign closed on 30th June this year, and I just received the at the end of last month.
The Passport GO is a travel adapter with a USB charger built into it. This on its own is perhaps not all that interesting, but the multi-port USB charger uses GaN (Gallium Nitride) technology for high efficiency and includes USB Type-C Power Delivery for up to 30 Watts of output.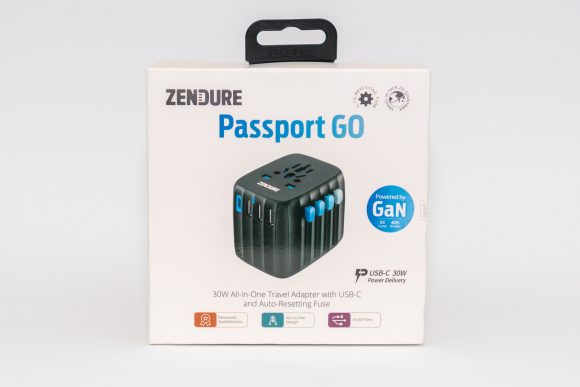 GaN semiconductor material has several benefits over predecessors and it is becoming more common to see them, especially in more premium power adapters. GaN semiconductors run at a higher efficiency, produce less heat, and tolerate higher current compared to conventional silicon-based semiconductors.
The 30 Watts of USB Type-C Power Delivery is more than enough to charge smartphones quickly. It will not do so well with notebooks, especially not if you need to both use the notebook and charge its battery at the same time. However, even a MacBook Pro can easily be topped up to full charge overnight.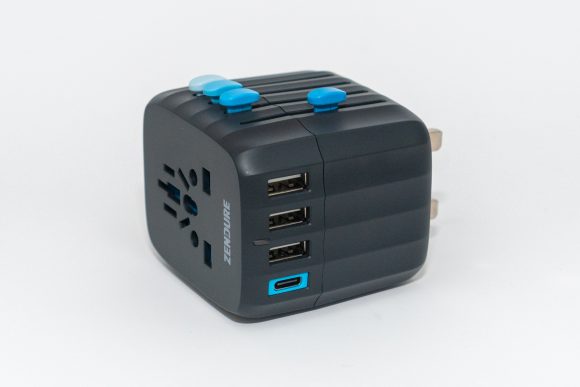 Apart from the 30 Watts on the USB Type-C port, the Passport GO has 3 other USB Type-A ports supporting up to 2.4 A @ 5 VDC. The total output of the Passport GO across all ports is 30 Watts. This seems a little limiting, but I think will suffice for most people to charge a notebook and two smartphones overnight.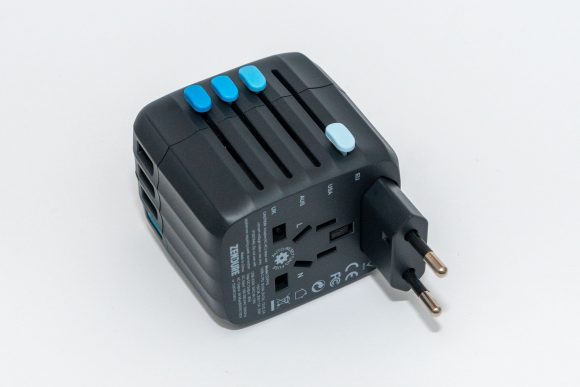 To cover all the most common type of sockets used around the world, the Passport GO has slide-out prongs that fit:
EU 2-pin
US 2-pin
Australian 2-pin
UK 3-pin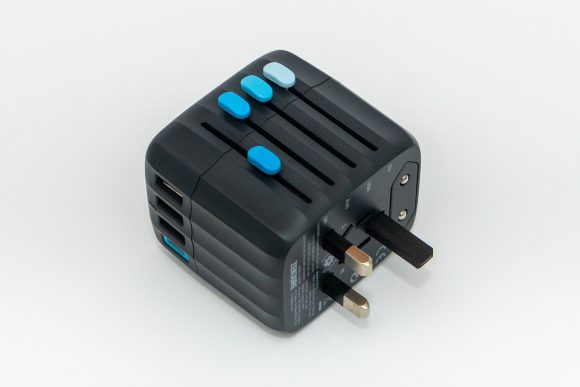 Used as a travel adapter, the Passport GO can accommodate any of your plugs with the universal socket on its outlet side. Child-proof safety shields make sure that the outlet is used only for plugs.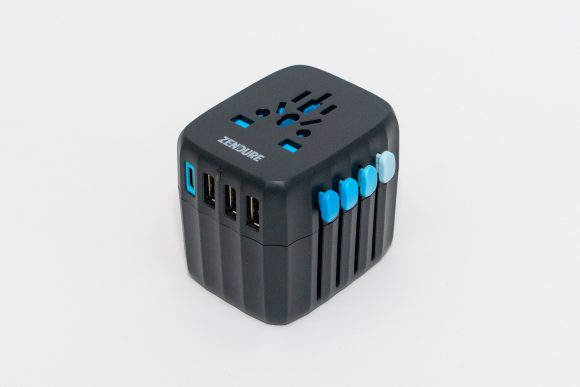 There are also other safety features built-in, such as an auto-resetting safety fuse.
Zendure includes a cloth pouch to store the Passport GO on your travels.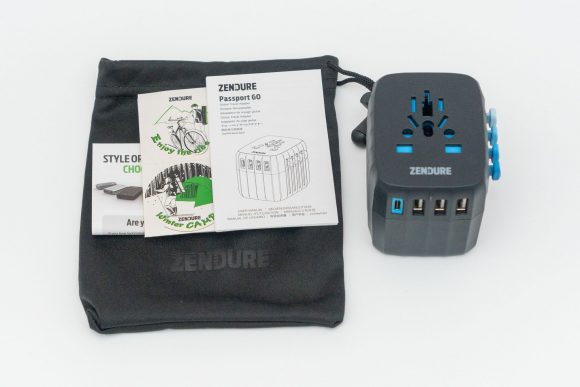 The Zendure Passport GO is expected to retail at US$59. It is presently available for pre-order on Indiegogo at US$39.